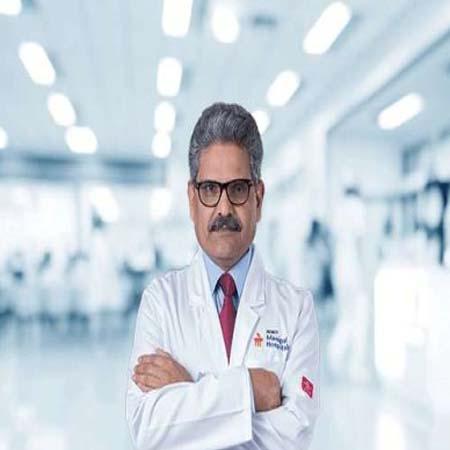 Dr. Yugal K. Mishra
Heart & Vascular Sciences
32+ Yrs. Exp.
Medical Registration Verified
Director of Cardiac Surgery
Robotic Cardiac Surgery
MBBS, MS (Surgery), Ph.D. (Cardiovascular)


Highly recommended
Dr. Yugal K. Mishra is a well-known cardiovascular surgeon and has extensive experience. To his credit, he has performed over 19,000 open heart operations with good outcomes, including minimally invasive cardiac surgery, port access technique (keyhole) for valve surgery, ASD closure, and many more. Additionally, he established the Escorts Heart Institute's Robotic Cardiac Surgery Program. He has also successfully completed more than 500 robotic procedures and 1,000 redo cardiac surgeries. He has played a key role in the development of TAVR at the Fortis Escorts Heart Institute and has also actively participated in heart transplant and ventricular assist device treatments.
Hospitals
---
Dr. Yugal K. Mishra Works at Manipal Hospital, Dwarka, New Delhi
---
Core speciality
---
Cardiothoracic Surgery
Cardiovascular Surgery
Minimally Invasive Cardiac Surgery
Valve Surgery
Consult Dr. Yugal K. Mishra
Our world-class medical experts would be happy to assist you.