App/Hospital/Slug/Page.jsx
hospitalDetails-id:37
{"id":37,"slug":"jalsok-hospital-mumbai","title":"Jaslok Hospital, Mumbai","address":"Jaslok Hospital and research center 15 – Dr. Deshmukh Marg, Pedder Road, Mumbai – 400026.","content":"<p>Jaslok Hospital is one of the leading medical institutions in India. The hospital was founded by philanthropist, Seth Lokoomal Chanrai, and established by the late Shantilal Jamunadas Mehta, an Indian surgeon, institution builder, and medical expert, in 1970. In 1971, the Government of India awarded Dr. Mehta with the Padma Bhushan, the third highest civilian award. This hospital is one of the oldest tertiary care, multi-specialty hospitals in the country with 364 beds and 75 ICU beds. The hospital&#39;s mission is to provide the best quality care to patients. Nurturing and delivering research and clinical excellence. Jaslok Hospital is doing welfare work irrespective of denomination, race, and caste. This hospital excels in providing medical care with dignity and compassion. Hospital service technology is useful for the rapid assessment of emergency patient treatment. Jaslok Hospital is providing the highest quality patient care powered by people, research, human touch, and technology.</p>","mini_content":null,"credintials":"<ul>\r\n\t<li>NABH (National Accreditation Board for Hospitals and Healthcare providers) certificate for excellence in nursing.</li>\r\n\t<li>AHPI accreditation in the year 2015.</li>\r\n\t<li>Research activities in various fields are going on in Jaslok Hospital in collaboration with other institutes in India and abroad. More importantly, the hospital has evolved into a tertiary referral center to provide treatment for advanced, complex problems.</li>\r\n\t<li>It attracts patients not only from Mumbai but from all parts of Maharashtra, other states, and abroad. Prominent citizens from across the country have availed of the modern facilities at Jaslok Hospital.</li>\r\n\t<li>Jaslok Hospital also draws attention to a significant number of patients from abroad. The organization now has around 35 established specialties and these are constantly growing.</li>\r\n\t<li>The departments are equipped with the latest equipment and are manned by trained and dedicated staff, many of whom are now running training programmes.</li>\r\n\t<li>Acquired super quality crown in the year 2014.</li>\r\n\t<li>Received the best hospital award from Newsmakers Broadcasting communications.</li>\r\n\t<li>All India Economy survey council awarded Jaslok Hospital as the promising Multi-Specialty hospital of the year.</li>\r\n\t<li>The Hospital is equipped with AC patient rooms, TV, a bell system &ndash; to call nurses, telephone, and refrigerator facilities are available during the treatment.</li>\r\n\t<li>Moreover, excellent healthcare including rehabilitation, especially for patients &amp; their families &ndash; health education, excellent treatment, and prevention.</li>\r\n\t<li>The Jaslok Hospital is having specialty clinics for Epilepsy, IVF, Heart Failure, Headache, Bladder Clinic &ndash; Children, Hepatology, Liver &amp; Gastroenterology Clinic, Neuropsychiatric, Pediatric Rheumatology, Sports Injury, Varicose Vein, and many other clinics that are serving excellent services to patients.</li>\r\n\t<li>Jaslok Hospital is providing cancer screening packages for males, and females at a discounted price.</li>\r\n\t<li>This is the first hospital in the country to have a triple-head gamma camera and the first solid-state dedicated cardiac camera in Asia and a 5-color 16-slice PET-CT scanner.</li>\r\n\t<li><strong>Below given are the areas of excellence:</strong> Acupressure, Bariatric, Cardiac surgery, Cardiovascular &amp; thoracic surgery, Colorectal surgery, Dermatology, ENT, Gastroenterology, Gastrointestinal surgery, Haematology, Infectious diseases, Liver transplant, Neurosurgery, Ophthalmology, Paediatric surgery, Robotic surgery, Surgical Oncology &amp; pathology, and Urology.</li>\r\n</ul>","location":null,"status":1,"image":"hospitalimage/Jaslok Hospital, Mumbai, main.webp","logo":"hospitallogo//uY22lytx8N3pHPC2q09sMskFfmbYvyNYiT6fiuH8.jpg","meta_title":null,"meta_description":null,"meta_keywords":null,"city_id":2,"banner_id":23,"department_id":"[\"95\",\"89\",\"70\",\"68\",\"63\",\"46\",\"45\",\"44\",\"39\",\"37\",\"27\",\"18\",\"15\",\"6\",\"5\"]","diseases_id":"null","problems_id":"null","success_story_id":"null","special_feature":"[\"39\",\"62\",\"63\",\"64\",\"66\",\"73\"]","rating":5,"verified_badge":0,"quality_approved_certificate":"<p><img src=\"data:image/png;base64,iVBORw0KGgoAAAANSUhEUgAAAGQAAABkCAYAAABw4pVUAAAAAXNSR0IArs4c6QAAIABJREFUeF7UvQeUXXX19v85/dw6fdIrgQBJqAkdkV40KFWkI+APVED8oYgiithoEVEQARWQIr1LF4IQpHdCS6+Tqbefft61v3eClMSX5V9d7/+wZk2GZGbuOfu72/M8e18tTdOU/9IVEqORYg7/xlRLSAD5MsQm4wNGSqr7VPWIfGQSGgZ2ZFExwI8T2mINI9GIXSjr0BokaElK1YGKltAV6Ji+ATakesCQpdMaaNTDgIzloqUaQ3aIrlUpYONHCZk0B7GO56pvQ1OvMxx+Zbp6bSEaLqD/h5+V9t80CEkCcQqpBgZEBiRo8keMJAAtJdGgF43W2MIJdJY6MDqtK0NpMWieD7oJvk8yOECpXiHSYrJBgu04GPkscUcrhpHDDGICJ8FuOCxvSRiJg9kQ8+t4loGb6MSkxLaGHTdfj7wWOSQJMRBjoqFFJsTaWmv9R03yXzVI8xblBIIVKbdoHjlLDmNEYMjJTKgkMa1DEbQUSL2YNc/fy6I/3cfK9xfQVgkZFZk4rktLJaYchdStEDeMaK1FVB2DvpzN2IrD+yMyrLAjJkyczNgvfIaxW88indRGSpE0cUh9qGbBkQMhHzEYQfP1JCZEpMqjLTlAUfMQ/add5L9qEKKUyNQYonnYirHYIVVfhPJJvMerES1czAu/vJhFb7/C7oti1ng+xUyGIJPiFQ2MVCMJEgZbM7SnOSKvRGujQWIkDDk6Nd2innFxUoeWckShntBuZViaVOlxUpItprPt179Gy4Ybo2UsGjmTEEOdCydK0cVN5aCYIPaRsyMfuWHD/Sdd5L9qkDhJSRsBpmPhpR6+qWFJCmv48PrbLLz6elbOe5mJkUHZajA+m2ExFTRnFJsfvCfvXfQHoqKJkxp0123aHrwAuiby4MFHsXk9YfXASvRcntwGU5hwwRlYtYAnTvoeI94fZM224ymsKaMnKXrNw9RNFlkpo3bdielHfRln+qbEMdRtizCJaTFcND9Bd0wVrQItwUH/TzsI/1WDqJztB+hJRKJ7pHrEwGN/p/+KO2i8M49sqhF0dBFvtTGumSe6+zk2uu1nLLr/ad547SXGv7aE0I7JRSbtaZ6WO39K6bUV9P7+ZqorFtCdJoSNhFG/OZcHvvdztt/1MyTvLiN8ewkbPXoRC/c9gw1vuYhXjjyVxKtQ1w0mmZ0QGKwe28qUU4+huNf24BYIw5gkMcm5eTSVVFKwtGa8/Q9e/1WD9HgVco5Nvu5TefQpFl75J9KFizFCD6aMxFlaZfL556Bv1cnfvzOH/N/fI+zOsPVtV/LbA49i19UhjYzkjZiu8Rvy6hHbcdjsY3n8/J/R/sA8smaCMRTRcv1PeOHnf6D9M1uQf2ERayoDTD7jCNLzbqB6+Da0XfEEK82ArX96Kk9c+GvalwzQYdpUnJiesWPY6PAjGb3f7pQLGRIzT1ZCrOQ7czgB/v/KIBJ0pURVlWeCFqfEhkEtjmlodTqXrOKxr3yNDVdWKZZg9e6bssHxhxKvqfHej+egZzOM3nsnlj//IubKfhxDQ/vuMTx96dXsULEIvColYhquyc7XXULQWyd4/W0G59yE4epUTY3k2L2YMHtvWkYWmXvId+jFZ+PDv0CbmeHeW29ix7cScifMxtlhMi9f8GvGLx0iKBjYmkEaZjFNh1IxZdOLz8bdZCaGlcHTYgpyU1KW2BpxGhHpJk6iN73m3+Q5/3YPkbzc0JqFk3z4UURVr9My5LHs5B+x6r35jNIt5nWX2fOdiOxXD+Z5TWdMi0Fw5d149RruxBHoe22OfsUDNNocOmZsSq2nn9KilRSRB6dTr9XQbBPyLvFglaJuk0Qx1TREa8+T7erA6uyi55W30XIu29x8MZpV4G+7HU77BlOZdsMF3P3KA7R/90+M7Wmgz/kKfQ88T/2xFxjpZrDrPivzNtZmmzPr0osotUkGScjqFj4JkvqykU1iNYuv/2cNkhLQkBeMS67atEo6sJhX9j+WlqWL6dhwS4xzTiO78UiWfe7LvGmG7PfEE6z86jnMX/QmowNY0wE7f+1o3v/55Xh+g0oNxmTbKfoGtUqNUsZgdU6jYkMhjIhas/TEdXJtRXKhhtVfwyn5tAYmmq1jFF3wAxLXYMXqFez5x6t45Hu/YJfffoeFR/4E27SZ9PfLeXrmV2lES5na0s3q7aYz4YE3eYXltOZHss2t19OzcTd2KgeiQK4BuuQUuVSn++9xkX+7h5BEEMSklk6SJgxc/mcG/3gD8epFDOYbaEkHsx67j1su/jm7jcjR+N0DdF7+Q3oag4zaaBNeP/x02jWHWuyR66+jj2hj8YajScZ0sdGeOzNmlx3QsllIDXRNrO2SpjGabdAYHCJTaEXzpK9OYbCHt/72BC/e/zAbvdNPJgjRqzXKOYOk7jPusL3w7nqGwn47UN+gi+zFD5PaJd4aZ7PL6d/hqVPOojA6S9eamEaUo+NbX6b9xENJKNLQLfKqoYXIijBUC/n//fq3GCRJEoIgwDRNEs1AJ6XHX8TQ936J9tdnqegp1o5bMTDvRTYLi6zZcVM2PPFAFhx2LuW4gjfCYsMNJvP+u+/RVTKoWA6N6RswaZ89GD97L7SWPOgG6PKTDdJURx9u+Ad1FKThpM2Hk+of6uG8mMRJ0OOIWLrQlT28f/NDLH7mCSa/sYQw79Ln1Zm0z650nro/iy67hc475uP88RRWXHwNI98uY1x+NqtfmEd6w1/I1E2CnbaiePG30HNdtEuWjCMFueQN5/8dg4RhiKZp6sNHw4tKBAefzpr352FXqtTGTGDr+29m2f2P88YvLqGgJ2xz3xU8ftT3mVLRMP0yQyRY2SLusQcwedddqU4dQxi7OG6WrESE4aigPkkZKi2/fLalihgGx+Tr4WOamiZDGBSGmzkpLhp6RFCv06KFeO/P593rH8R8+HmcVX2EYzPUCyn9tQw7/OYsFp38Q3ozGUZ94SDMrUZj/e4G9L8tYKglT2OzKcy66HvUutqJrSw5D8y882+JWv8WD4njGF3XaTQaZAdLPHPUKVjLFtKehTWVMka2m1nXXcZA0o+dd3n/6z9HrwxS9foIMgV6PJ3PnHw66ZG7oWUdRiVZ4jBlccahGAV06c2bDQXBGH7mqpFOQVcYWBPSWIuSaspqglOZCg5pfm+K8mRDxxmqYZsW1VxC36olJL+/B+/6O0mNGoMtOdzIxq4mrOnMsdMl5/DmF06l1dF4b3IHo2oxLctL9IxtZcubf4U5cgpxaGJl/x0BS+C8fxXtVeEhRf0XpwRphOX5PLLPoUxcuQb3pP0ZsffePHP6D7FXVxl3/JH4aT/vvPoG7W+VaBvoITfWILP3HnQf/w2S7jHECdQsjZY4QZPwVK+pzrpaaIYDCU3GB96Sqofuy0MXewyHMHn+a1sGW5o5Kb31hDCMsGKbwDWoCxTiQWcqmFWMVhsiqA/w5vm/Jpj7BNO8AisDh0k3nsfzZ57JpP6Aft3AOuNo3rvrL7S8tYTJvs2Kzg5m3n4NSzqLjMnmmkjxWhdWr1Mj1pvg6ae9/jWDyI3UIXQ8SkGVrJnDNgLumbkr7atW4XeNYtcH7uDh8y7k8/vswt/OvhBn8mQ22XwMC/5wOxmzk2WdXez+xzmEm2+ioO1C3JA8jYeFLQ95LfotiLDhDUcsndCP0BIN23TB0Aj1ps8IqBFHkfps6AaahjJwsySVsCbAmXiarsBmLZX4FqHqV91iyEsxMgbZefOYd+hXGDViNMtp0NWISb0qHa05Rs19gKSnjP/KcwycdQWJofNGRmOfp//MKr1A1kspGAlGwRoOqSaepauD9Gmvf8kgkarDNcyqhmamVFnJS/udwJYLayzushnT5xF8Z1+caZvw6B0Ps9Meu7D6e79kKKjgukUmHH4gI047gdBysUML3bapDSdnI5F60iPAJiKnwpLtp2BqhArsSySt46Sa4kFS3VP3Kg84VQ9ZXCVR+SwyHGIFGhoK5g+IcJQRLELNVriUeF4UB9iGSalSxsm5ZIMKbx1zBuabb7Ck1sOE/Ehqn9uW8VvtwMIfX0576BO2Wwz1DDA9M5ZFBYcZd16PVsxQy9pkItA0g4aZkhUv1T89i/IvGSQmoZoE5OouRibm2RNOYsZTb7LGNQk8ndjrp73NpPX043F325tl5/4G7+m5rMFi1lUXUd5hIzSzlY5IWkeDQIvwDIu8vPYoJjVDago2MskKIJ8G6uRrmkkUacSJsBUxoaZRSuwPGuWMLQ+i+ZCdJCAbD5LqLp6RIcVWxYF0SOIv8o/ESGvrAIcAI6nTEGgejazXx7LLLmfNDXeR2lnGfnE/eu54kGrfKqyuLHgN2mOblVrKBl6BnmkT2fpPFxMVutBTR+AxVflpcgA0wVw+3fUvGUQOYSkJieIKPb++jqHf387IkW28VlrOxNU17HHtBL0lhooOi7oddltsUm51mH7L72FkJzVbzqxJJpEyVk69j6GnGJpBktjNKCKorMStxMNLMgS2xWu9Pk8t7mN+yeDtVVVW91cxoyZnIQxfHPkUCy5dna10ZbLsMCrD9lM72LQgnIenyjPNMyVxCs5OnDr4qY5m6Ao3NNMAQosADUtyS1xl1V8f571zLmVkb1VOC1beYcgrE0QhVjbHyrEtWKuqtCcR9p67MONHP8LLtOImGpohYbOBaWY+nTWUp/8rST2FAb9G8txjrDjpx9Ra2tj6tl9z15eOZaNaiZqlk6+0ogUhgdOg0pJnlztuxBs1liyWAk6F75ETJERIasVo9RDPCKjZ0gk7uIGlTu/KRsrFL3rMfXsxS/wqftYlEhZPEk5iEutys806WKjXf3zWsY08Tq3MJh02szcocOTm3XRmSphahB3nEHpSAqBmW+pgKB5KjCUU8XA8M+sB1XdfZtEx36StkVKRqsIy6SNgq++fSlvLSBrdGV49/Dha28fT/YMzaNtnT7TYJPZ84qyOrUsk+HTXv2SQOE0wKiXe+vwRtC1cTOcF32FpdZCWMZNZ8aOfoq/ppWiPoGxbLMdj34dvptw9Bt1yFHIqVKw8gYYpn1JyXkLd0oi0BMMLcIwMCytw9n3P8rRnszKSWGSQ0W30OFHNmOLjdWGE3eGQlaqT3/SW5p8jXewdQdZBT2uMskM+W3A5+/PTGKlr6kBkdOGFE5XYpbgIVNaBKoZ6rdmGGKqCt3wxjx5wHDNLFovdBH2nzRgxZixLbnqUra7/EYuO+yZGZLIw4zD7wVtI2tvQjTyRoWF++hTyr3qIx/OnfZe2O1+k0G2xLFpBvxcx86CTaMwYx7I5P6e9v8qaUSPZ5t4/Y5ijSG0T307Ia/IUm32DnEIxiEgdwtoQhtGC55jM+dsqrpm/nOWhSxra5CR/WAax6xIkKbGUT9KSq9gmLIvWbELk/ym311R2cOwY3w+xLAe/HlDI5nEsl8yqtzhrn+kcNLOdDuEK05oyeEwWo2EQZhJCARKjlMTQqNVDcpaD986jzD/ku+TNHMWTvsjbz7zCYIvNXl8+ktX/8130ekCPoMC7z2Lnq+ZQMVooSDIUqvFTXuv1ECkmJfm5caBwozVBSj7RyWkVan0LWL3P11nRbjDr/G/xxjfOIUp0zDDLRuNGMFQrs1Iz2eHaS1m2wVQ60cnID7PLxBSRR5hJU9L6AH6ugNXoQ3NHMXco5it/fIRa+wwGy5DokuA99MhsnntV5DcvoXHFCrGxtlX80B0P/91a46iyWIyk+oKUNPVxTZtpesJ1x01hY6tOPaximi2YvonuWE0dRiSeM0yypwYrhvqJn5qLfvZFrNFDpv3qImJ/gDfOuoB8vY1Jl5zEvO+fT5dvMvmyH5LbbmeqDci2WgpOEqxVXkthuKQP7CaV/eFrvQaRQywFZS72SQ2JmQZdVQjMfh7Zei86sjm0mdPQKwPM+OZpPHPqd+kslwn7QwY7cmx7xQW4O2xHrLlCH6jTrKUxnvQICnvS8L0ypmnTa9o8saDCD+58hgW5kaR0YAtSq9XxnTokIkNoeoE0gCq8D9smEgBrHZcYUD3VdVy67ZA0yth6yLiwyhWHzWLnlhDN0TH1TLOnUbS6vOZQ9S4RJgNRQldS4dlfX0zXDXNplOpoGYeBVpj5m1/y+jNzmTpqJAv/95cMtXSww9wbqbtF2iwRDQgImSpoKSdnSJ6v2Wx2P5VB5H7FKGYakmoaK5OEEaHG4gsuo/W3t7Jkeo4ZV/+MXg8KrkXeNXlm7+OxfI3iiUcx+dQjCEOLnJZVELyvxwq6TjVf8QoxGfS4gR/Bz96pcsUDPZTyWQLHBM3CrnoYmkfDEg+VxN00iEJJho0hf04+5DUff/ZS1q7rkqiJViM1NXStg/FD/Vx5wEZ8dqyDZYv/Shi1iJFk3/xlSinjNcvtwG3wwIHHsOXrS+jNwvTbLmHR82/Q/9pbbNg5hvevu5UxvRYrv/RZdrzoh2Dk0OR0i/TJlk/NfklyVrMb+sf1T5N6E8+TCJ+o5Bj09rBq16+jhSWG9D6KbePoPutbrHrueRr3P6kedjRpNNtd+3vKSYhr57AcacKE/RTEVcMSlQkGInXyQo9r5g/wk4c9eowiWqtJmlbRgwZWGJJo0gzq0qr/A6gafu1rH7WCUtbpIU0p1To9xEzQTBPqsYI29ESnJaxxz2GbsP2IFMMQo4h/ZAglfyn2NqAuzWdkY+g6Tnkli3aarby/v9hBVC0RZjXSag3HsjBii7ZGlpEPziHeYAuyUlZKAWeJswjKJqiCPF/x/k9pkEg63ghqSZ0kGmTgJ39g2V0PMfWEfRiY9wzRkir5gRrVw/bH/MsTRFSY+sjt6F0TlKfIafA1mpVVGlNNpPd2SMMqsZNy1xKdk+96lzBupWFpxCKK0j2MJERPTQLdJdVcSIaD7joesGPYCLgp1bt8rEWdJVrFifj4ui4TXYimpEFkhERuq2pCNywv5MavzmKKHlKU6kt+bbag3ENLRJRhoEWWqh08vUHp4Vt57ew5tJVcUsdjdGqz1ArYIMqxqF6ixc7Rs8/mbPCjH9FW7GxCQgr0TJWBpddC/2jQ+iceIm6bEstJqVUx4l7e3PSL1Ce0s+Wdv+bxOZcytW7gvfoO+YGANZbB1JOPID72QHJmp4I8qjpIsDH8lFBcNdUYSCKyeomS1sZ2l77M0ngqrbkVBEFjLZChTnaoO1LnKJhDQH1Vj601yAeGUY0Dpm0TRcO4lGrVm1RAKmTZOi4tyahOPjaHCI0WLM3B8gapuw5bmRVuP25rxoceWhyh2cLFyA8Jm0FfXCKF2EgItX7e2v142lYNUKOCUQnob89iJxYDlSEmOgUyhsPop2/Bby8Q4tKaNnsSTWr/VEruj6b1f2qQWr2KlSkg2JV+1dUs//mvCLo7mPrnKzGsDs49di/O+u3VvDH7GPpqWT778kNY+SyaZVMzEmxR/UkzIACCqRE36ugZg14cjrziEf6eTCJOMmB6RHGErhK/YFAaqeA/oieIdSJDztRwjv6IUZoGQYzhiicNJ3gxilzr8RBdC0i1mFTPQuKiVwdozWgMWDncMOCwMREXf35D2pGCpkigSxqU12CoQkcyi4RfP44pDg7y4I470Z7PkqvpWJ7Ne902m+y7I30PPEmnYdM7egzb3ngJVadAMWwaJFafpC39lDlEvEPOl1kNGXRKlHY9jtKaBSQtbaxObbY66SRGHbYdz+9/DN3vJ7Re+3PMmVvhulkMPaFhpLiJ1Do6kcTpVBLoEInvcuXyhLOfWKP48tD0CZMxpJQglYQuKmnpxZsIb2vDpOSmmLGhVB5yUrvDKiO0kGLeIp+PGDVyDOVSlVJliLKXMFAOaaQOg2YbvhmShjoS+QQN1uQP2gCpIbjGSPSoQcbyqScaGdMlDDw6jJAbvjCaHVrBybYhvivaRkn0ck8CoaRYBPUYLROy+NyfoV1/L2FLjnTmpkz5xrE8dPk17HfGySyY/Q0iy2DTp+9gyM5TNF2MMCV0pFdqKos+VQ6RnssPYjyzRHTr3Sw4aw75PWdhbjyewZsfp9WPWDMuT/btPuqTJrDt7b9FN9oxM1azJBUqdZjLa/IVKVGjl4G4m51veZN3vRxO4hGYCWlSRNMHm/lCglxaRw/K6KmLaY0gTKoKEhzll/n8xDYO2n4KW4xOaY8CPL+HrCV6XYNQOPMC9HktvLq8nxue6+X+vpRBM4MTljFsm7qcUMsEIbbWcZmJT2y18VnzHW47bhfykYFmpBimVIcSXponWsiutbkrrtWZv92euDnY9IHLeOSAM+kYstnwqjNZcMQ3MYsahVO+RduJxyg/awtCYlv0AJowCJ/OIArFFp0AZV6ZfRzd7y4hbcvhbTeVrf/nKPoefJz+2+eSXVIjf/l3KczeC1/LUBBd7AcMXrN4VoKDNCHWbG59d5AzH17FcrudNKxgpDGRlsUJdUJTFLYeoZXgJCZaKcGb1EVXb4XdJpc4dYduZmaKqi9o2AFB4tGhdVPuC3jxpWfZdbed8I06dS3XhNT1Gk8uyfOTZ1fx+qBokipYjkMjLRKnzTbt45dmmBTNEM2LuG2/DrYfOwJHT0jMRFFhzXMtzyZFqGvbtvHrdZafPwfzuntwTtqdkV86kHcPOoPY9OivrKTNaCMqTmWTR25Ay1qYSdyE5zVN5dhP5SEKa6r72IM9/H2vozFaNVqEiehp8G4yxPTPbIH24jIWZCx2mnezisW1WKPDzP5DHqNAq+HklSasSnPsOOcePHtTVus2WCF2EOIbNlk/S2pU8e06SO8SWBTaDJKeN7lsz63Ze0Yntt4gTXQWPjPI8oXz2elzW1IJWglrdW6+4X4OOWwvRo9v4a3FK1i6tMJuO46laGsMGDm+/+AANy0oEwpEYgYkAr+s89Jx9QDPy7Cd9j5zT9mVRCAUR4imj2p711LX0qvUexZS3/3rLHcHqGox08sZGuV+lhUbtBW6GRqy2eaO69A2m4in6QgHqpCfT+0hAheFCYv+dAP6uVdRvOVrvPurW8m9PUhhdZU17R7t7kiS0w9n4lFfwvIdBEUTEHZt49ZsLWPS0EezTP7S63LArc/jNtqpOI7SZzperETXAgY6SUjDklmAVlUmF5L5PHj49mzXbjAQxlx/0wv8+U8vUPPrbLPleLbeeDxxR8i7byxjxiZTCKJ+5s1dRceEAV583GaDaV20TcnxvwfMZnS3w4+fXM7FQ0Xq5QE1X6IZBqb0OmuLARWQBK5pltu5Ro23T5xAQU+xXUsK9uGuZLhmSBKlJRBvCbx+HvvisbS/+R4tm2/CwOSxJIZFv1ln9PuLGPFKhcbXD2WDb5+EGbs0goCs9ELWRwne9VdZYr5qg3sO+wrj3lnEjBevIOjpJeuOYNVl17PgLw/imiPY6onb0V0JI2uHcGRC6sNmT2n4dXXTh978Lo9qnRhDIaFtKmzKjBLVbSdOFT20MIMWAselaJW57Qvj2TPrE2Q0LvzVQ3jJKFYN9DNl043IF3XefetZbrr+Sm678a9U6/O55caXyOQtdtp5Ox57bCWjJo+kWy8wIl9m3EY1tpq1ESdd+xLXl0aCFpLJ5/F9X+WCtZeRRsSmUL0ZlQQPN9/kyhN2QTOkCJcUvG6G3KOG+8brVA75HgsntWLvuBODkcGYvbYj/9Ct9Fz7EAumT2T2bTdRNTLkY4PUESzhU1ZZUuqa5R6e2vwgxhQ0lroVXCtLoSdmxAn70XfNPfRstBGzrroEt2sUnioNpWoYlnkoNBbCpDn8Iil02uXPsyzqwHBTDNH8RjqxoWMk8hAU5IjlW2TMEkdskuWCWZPJ6QOqcYuSlD2/dAotE2ewxUZTWfbeG2yy+QxuvuZh8plNOPDwzbjm6ifZ/6AdyeYt5s1dSLX8BkW3k0OO35IDttsSx7ToNTUOvuQxXshNJvQ85SUCDX1gEGISKYkNGXMzmVxdwYvf3oYiHromXfUnsXTJlH0ktEeDvLjFPmQGPRZOGcvs66/m9f/9Bf6rcwlzCVFV5zNPP0F/Vzud5RivKPrOj9ZZ6/UQQW2S5e/zzr4nY1X7iKVdKIf0teXIGxaFSgP7krPIzD5IdaByS7ZQ33Gk9DlpqobB8GKoJgnLyzU+c+sCvKCD0KlAPcA1Cni2gRHFGKlBIMIFs8L29QXc9tXdydkeOc3B02r4UYyWtnDhT+4GcyKVaCmre95i5la7cM/dizjwmE257toH+OIhWzB6zGiu+c19jB9dZ86vzqLTyCjm0TCzpJ7JX0ohh9z2HhGWmlWJYvnZTdRKQpYu7LsqsQu0eQ0eOnwcW7ZX0S3BrdeNx3h1cK0K8777LQqPvUj3eaey4Kq7GPn2IGlQZdAuU0wKdFx+Ph277KkoXt8M1JzjR5N6kqZNzCdpQtrD00NpnPDGCSfR+8ILtB79eczsOKytN2SsZfDcCd9QMPUu8x6g1tpNLhG1uwgPxCmkSy5RpUVBJqFfUrD2JS+t4KznakSpTqpLgpJirEknqS/cBK3SSXvbKuZsDIdtMx1FGaUWNUKWlX1iLaeGaCZ1Gzz5xHOqAb36j48y+8C9KLRlWLxkDUM977HhuA4OOmA2iwYrSibkaAbdTkqLLWnOVqzgNn98hvmlyaRZH982caoegdUEUjO+Q8M1MJMeIsbwg411fryrhOW1w2+frAYE3YkaPvX33mDB0adS8fspOJ0weQPMXbakzYixfnM3r287nj3++Bsiq6Cqto/rH5SHNLHHVCVj6SEE1NOSiOt23IGt+iNG/exruKO3JOhw6T/xHOp9C/AnTmKbO/5E6orCVb4nUdOxckOaVqZKcRjDqhAmeb79+EIufw+iDyXQj5wMK0RvjGRCYRF/P25rWpXQJEBLbWrELCuFhIaLEYWMbzWVowdxzGA14MyzrmP5qjV8+8z92XmbqdiBThwYrEjq+EIa6zoj7Zg2O8EwhLNPuGl1wHcebtDTv5Io34oW+5hJqJQtGS9ybszaAAAgAElEQVRDw9Wxk5UE6ViOHwO/278NQwR768shotezwB7q45UdD0Qv97Lp49dQ8lKevedO9jhof147+AyW6wm7vnI3Gu3kGgZm7hNJXVrPpvpiGKBQxrF8n6f22Jdcb4XuQZNHN+nk6OsuZv4PLyR44lnMQ2cz48fnEArD1uqQESAyHTYIdRpaFld5TB1fy3LYDa9zbymjKpJ1XY4eYkedbJZdwL3HbU9BIcQ+qWZTT5IPDJIzErpccHQdT+ArDc796ZVsOWsLHrj/IX736x+QSWMGBtbQZ+TWaZAg9emPHab96mkaVpFQbyFxI+xGjG+lOIGDLyPSUT9B1M4euTp3HDWZgiPhZT2yN2nnDRhikHc+dyxti5ejWwXGXXcBKwbmM2nsJJ4/6juMqruMfO1WzLRVJVfN/WgI1JI0TuVBilECTTD6WCmirIrH4s13Qy8UWdIzQOeGG+CVh1gxIiJZ0c8uv/gphb33QU8yDLnQIgp0qXnVFeHrBo4SETRo6Bn2vvJlng5FabtugxTSkFpF45avbcjsXIKhWxiaQPAGjSRlWSlSHmLFERNaBTUFP4wZLBssWTFAqbaSSy+5mntuvgRbTnrksaAqhNAnPSQkwAxtdrnmSf5ezWEY7XhZYYMF3xL8zSZwIqywQeg7TDNr/PXEaXRnxS/XTZA3BHeTqW+zxjvfOpfknkcYcfm3eOkv87CeeYWJpkt1cJDupMjo689Hm7YVSDX3McpQ89MotaUiSjQ8Q/CrmGzUoPfRJxg6+Sy6TzqGzJf3w7p7HgvmXMFEzeX9sXk2veEy/DHjcWomlYJGTpKhlFPDz9s3IpzYVEK2imaz15Xv8mxsrxfwy/sBOBkeP24cM10RMDQHZKS4aCTaBwax04TRRR05WPUwITV0Tjr5UhYsWs2Nf/4ZHcU6RUNHS13eGSoTGQVkmnOUm9BuC9chgglJegmXvTnEmc+sIojzhLYAm2BGojqziF0P09fRdJuxesTco6cwTqm+120QBdwmoiIKKd1zN+/84AIylYRirpPYq1Ic2cq7PYsZY7SR/uAExh5+uFLWfAzsRaunQZoR1iQGT0sIdF8JnJ+6+FL0G25h+pUX8rOrruRHP/wBr3z5JMz+OkG2jR2eu4+qnSMfGgrqECbNlZ8zfDV0n0ws9XxARTfZ44rFPCcFg6hA1nG1YeNpAfNPnMIEzSMxMiqnJXr4EYNYScwYNRqd0tNfQnNbOePMC9hy5tZMnjiJ7bYcR3smIJsxeG8gWLdB5MEFZeZHGXb8/TvqPlQ5oidYQUqoW6RuDauRxZRRNsfmycPGMVXSpaIbP3nJXSkBixajLXuP52YfR9JdZNJuezFi9+0JRhYYuup2nBuf5OXZW7HtJeeRUaXrR3+WVk79tJA0OV+BhEMtwK1XeOTbZ7PhEy+h7zubzs1n0NjApKOjyIoDvsObbXn2fOJ2ynaBQqihGzElPaFl2CDy3Btag5z8Qi2kqhvseflK/q6MIazPJ68WPUddr7H02CmM1BvERlYJq1Mjpv6hkKWHARPabdXzLO8ZwLfaeOjR5xg1uoU3Xl/GkYfuTFc+xtQTVlTTdRtE5tzjCgvjDNtesYCB7PCgvBarWflASl6ngllvw9EaGJk8cw8cwRZtMk+4Hk1PCnUh4wTy713D/H0OZ/5YnQ2PP5pJHRty/tUX8D/b7sngnBtZtvUU9r3m12h2QemTP1LcRCJdl3wkvIVQC1aKEQwx7/CvkX3lTUy3HbsBq1o8Yt1j0pqUpZtvyGfuvJ7QdDHjFEMYNC3FTXVVNTfLriZ7F6eeagB3+sN7vJAWIJEG8JNXMc4SGh6vfWU8k82ExBKJaHPxhp/ELKw2aFguZiNk47aMGiZdMTjEai/h/rteYO7fF/PHK/+HNYbHppFJ3qqwoGYRmnn0JGakHdJuCXUrbIYgrXVeCV32++1CVmcttCjBEtRAgERhvbNl3HKHwtc0M8ffDhnNzI5/YpBEEIfmIBH+EM/t8EWMgsHk04/Dv/c53hlYzmbTpvPCbXfSssFUtrr9SvVsP97WaGmYpp6ZqIpImJhQKru4wmv7HkNm8SIaAi2pLQYmlho7iKltOYNt/nzdOh+sVGrSXei+TuwkhImP5WnsfsfbzK20r9cg+dBGy9k8engb22RsIl21ptjYBFHCgnqFhuVg1VM2bc+oeD/Y8BWtetav/sR2m81it61HoXd0MJIIO23wbkW4+6yC/rstnw4rUgaRFQBpNMT8tMBOv3qLUkHyDJiJHIAmERXlK2SH2vCtGg4OTx0+gS3bBMlej4coMkxk4FL51Xn2s4fSWavSl0uwegbRbZfE9wmFz+mYyJi5N+Ca/zeDRDqif07iMq/teRSZFUvxRF+gQUHiaiCVDhT32ZMJc85fp0GaGGqKHmoklhgkUnH5hCeW88cF4j7r5rmtSCPNZTl9csAF248kclyloZJKzU9SlpZrTY/0EiZ12Eo3KzRR4oV869TLmOhkOOX0z6OPGknVSelKLOZXGoRGRhWqXWZAu52osTvphFMazPdtZl01X5W+ahxORrlDoQMMolyNTCVLYMaqJ5p3zBQ2EjX4+gwybEiJNzp1/rbd/nT0D9KfS+gUrgYdM0lpJB5Zt5ONnrkdy/pnBlHVqq5aej0p8cquR+D0rFBfy9ViOgQNj9Ax2OCoL5M/84x1GqQ5IpOoECjxXwmXw4BfPLeC814S/e6663jDEC2Uxkal5bxzyo6EtuBcGm6cUNV0Vg41lJJdMLBRbQKDS2AJsVd5nHfY/9Kb6+LCPQroJ51OlJPclbJ40PvAIJ1mSJudYplS6Qn7l3Ddm3VOe2YFvpdRtLFYzgqkPDGJsr4K1ZHpMjaq8fQJ0xjrJus1iJC6IkJtzutU+dus2YwaKFEu6LhRRCNKyAr3r0VoaY4ZL96HYbetI2QFaepZSVOwJQbRpZ6u8Pz2B+FUepU+Vs61ESbomkaQMdn4K0eTPe3UdRpE5SEtwVQD9RGhJqGuwX1LfI69dyn961GCa6aBbia0DtVYftrmpKHQowZOw6OUcVk5WCUUwVwSM7nTJRPXMGpV7j7km5QG8yxtaWef0lymnnM6+uwvUS+tokIb5dBQoGK7Hao+Qg1VpT5BZHHAtU/xTNRKGOTxnFTNm4gSREtsIifGjGpEvst0s8bjJ06jM7P+PkQ8X2ZxJUKYNHhp50NoX7aKXjskY4hu2cBIUsI0wDCKTHvlfux1eoifpp4tUVVE0LrSUFlxhZe2Owiz1qv0txKvDRl1NjT8rMXUrxxF8dTT1m0QKSmlfJR6PQnxsXD0BgsrKbtc/RbL7ZZ1fp9uZtH0MulQwO/3nsKXprvEaUgudhiyEvrKDSI9o/LKxJxBrncZz110KePvn8/vOiZQsk0OWP0kI+JRTH7oQirjN6E8WKOaOpiGobr7dldXOghdj+hJbGac/wSecOZGkcSK1X4tCclm5KrQrWt9JF4He7U0uPOISeqEr7dTT5u5R56fhKyXdjqEzuWrGXRibE2E34KNCREdYupFNn3lfiyz7RNtjZZ+zCBK2JBUeHXbg6DR28QaJXT6kRIe13MWm3zlKNpO/ea6DRLLLhcxiBg4xkstXLOmRNJbXv4eb2lN7OsTV5zHNFeiaQ4zcw4PHj0WO40wg4LSa9VkdMO2CdOUMWlA//33s+SCX5LrD7hm5DYk2RaOWD4PK/UIx45msz9fTiVXpKHZqtrLEpE3UyVE0dOYewdtTrq7h1q9RMmRqi3AjiNFlolGORKBnrESgnGcMFHjd59rVU3ieicGhVPRDEI5h2lVGWTEqj5KrkSLiFg8RHQFWqQMssnL92OareswSJimoSxtEaok0giEHYurvLbtwaSNNR8YRDSfYhAJWVOPP5riad9s9qzDnbma21PlbtNDJJrqwnnogmnWaDRi9r7hLZ6rd+PLJpcPKdVltEDT27DCpSROVkEXjx3sMrOrFT3MqVwhyF3dEtQ+oXNoiLv22p3p2PSkKc90bk7ZH8ve1QdobQTUGhrJTjPY9g+/peZk1D1YiUdGhBexTGIZ7PH7Z3nZn0QYDVHPZTB9KcdDIsPEiKSgkJO5Bi0YzQ9maJy7S7vC1f5vBpHn4FHhpR0Oobu3j4aroYehUkiqEQkBYc0Wpr90L4YY5OMUbpj6qRnZCuW0GlDK+FhxjZV7fx1v1TvEaVMwl8YxjsDFcYq71650X/pLMorvUkGZhqmpqSG5kfUNcD24JuDMG31eKyzFTl2CQIxmkbgNlRv0IKs6dEursm9mkN8fOotOt6JifNCoErXmkcnal7fdjVH9i+nr6KLYiFncOY7Es+mqLAejDytJ8dOxjPmfo+g66XgiOyVK+0hTGZBzeXpA58Br55MYhhpzCKVaW1vNShWlZhQraEmRzmqVuV+fwTi3jmsW1jtRG4ocW8BC0dM5DZ7del+yA6tps1yC1FJeHpjN+UatbTSbP349npkhJ8zkhy5trUFEayukXcnx1Wla+sXTid9/pbmTUIYsJX5K2Vv3aGwxna3uuqW5dE2EatKZG5AZNsj6xoCDFDovfpiqsylppoFd1wgsSVJCK8rCQ4ELYtzApNP0ufiwjdjHCcjkc80Bz9IAz15wKm3PvUv4tkHSqpGNPVZ3jCEKDNpqPejGkOongnQEFddj5h/+gLXlRthVaXpjIifHtnOeZbE7gobvIcWE8EFrDaIlwiDGzd1Yocmm4SKePm0XcmqhzvonbwQDNOUe5JmbNZ6euR+ZUi9FwxYok9gICYwIPTJIJ2zEVvf/Hs9wySiO5R+XFqVhasSGKjFFWlu2A6zU57Wjv0fhhaeJtaZBTEOWEMZEns/qkd3s/vQjCtHNS02va0rDKyIyiURrpTKfyBMN+N93XueSeWOwrTqpV8Y3pfGRzlmmJCtokY8dtOFrGuOMlTxy4vaMNfox6y3Un7wTTvsBCzSb1HYw4xArTKi2jSCMIC9kGFXMNKWqt2Frg5Rdg53mvkAj45IJUk5+aDE3rapRaxhkC3nFz/hR8AHC4IQyWBSC0QppmW90reSns3dCMLSMaKnWI+BWRa8YRE1bl3h2u89h1UvkdZMgNYj1kNiIMT2D8pabsdNNv8U3Moo8+4hB4jRKRf2diLpQhNVmgJnGPPWNcxn1yIPNKss0PqA5BWLoKRbY5ekHKLk2bb6B7gpgL+WylDDy49d9kmSadnUjZOJvF2B3TiSqvk+U5pGiW1a6Nodj5AWKHNUlU+5hWqbBvcdvwYg1K3h+vy/RUTUZqAW0jJAo14/fKJJk86poEM+2k0Axn76eU/MlmazGqrYxbHzXHVz87Bp+8+4QjUjH0l3Ceh27kCeQETl52RpkIhPfCEmsLjLpYl4/ajqdekzRdtffE0r2iQM1Ya9K0jUreXWvQyGsKq+K1aBQpEg8t6yzbN8d2PuKS/CxFa/zEYM0+ZDhZkNir1QJgc+7v/8zhcsupypubRkoJbyUv2iU3Sw7PHkfA8UMHb7U7E0riyGbUvF1G6S3sZpOvYVTHl7B5X0ZMtXVRBQIxG2NKk5o4ZtZRefKrKHs8a27Ort2phx7xXfZ5s23KHV0KA+WlRpO5OOZeSw55UYTh3JDOQ46vm6haTqJEdEW9/HcdkdwzE4H4IcZNCNLGjRBzk+wM3GC5SeEeYvdrR7uPn47zDDBtGT7kPj+ul0kSYV+kOcUkjz+JEv+9xy8tEEqQ62ixNebG1e7vBwrTzmYWaeeRiPQybrrEzmIEk9OuGEQ1htYi1ew5KDDqHr1YQ8QTZKUjFKJOcy88QqqW2xC3ncV/iV/J1N6zVZ13Vkkkr49gNV1k6k3vagUhFIyaImjxtdkI2ioawj4rEWaGqKMbJOcFvCF1a9x1uN3Yq98h8iqMGRHWI1xaHqFlsCnYYmmyyDni5RVp2rLazVoCRvEZsr77Z3Mm3Ukv5i8rVqAphDdtdeHBoBM4dI9GTBdzYNf3JRpHRls0V6ZanPKJ2Q7a3+EFD66JHTDY/Wc3xFddT11N0YmAtVgkTJIyoiyi3HtuXTsuBsYLiLN+oiHfDAWnSZ4csLFW8IYK4hYOHNHApGAmjLS1ZxHEtWFDJnkTjmO1hMPpkNUJLlmMSiKDSXHW8+gfBykylZeUuP8vzX48ZIEPVyD4WcJKaAbA+SjQZI0R9XtUg1Qtl5Se5ONrnY+9+4znHzzHMZFS6lorQRpXiXK7kaNuh2qqd+C7EpKdTzbx0h8PMtRmxW6o5ClrRO4bPa3uaFzI4X2fuAeHzIISYO00M6B+mp++/mJdLmdhI40xdLifly7+CGbym1HqRJKvHnitzDvfYikO6eqKpkaTrRI0Qmjyxk6X74FP9tFJptbB3TyIZJ7rfsqHUgQ8NfP7kZrzwARIR0UqNgm+SCi4oTkPrsTk351IXYjj6DqoSbFo4kjJcv6yiylppA8U6ZXa2XWpX9ludZFYneTxiFmOoCh1UnidrSwq3mqzAFivUGStKhQdkT/k3z3vlsYuaZMH2VipRzUsHyXAeFB8Cl4IrFp3k2oNxsyq+7juw7JxBn8YNZhPDRiCm2pzmDBhHJILnWJ0orCvjqDNTx4/DZs0SL9kkN9uJRvriFfzyWbsZMAvdbDo3sfxjgZZBL5aWiiuyZ+VMYIUnoihz3emUssKvhYR//UysU45IZ99mbW4kGSFpO4nKAnwi8EyHzFMsdm3yceI8y0IerPqh6QS+0PlO/retliD9W3JDGhbvJSyeOY617k3bKDVSwSZKSNNtBkgF3+pZmiRbGacwz1ggpPmUaDL9fWcNzNlzImXYFoqK3IoWr6ZCMpvesEohuO2gmtfwiqLctSAot6vc7Cbffn3C325u2xIzB7x6LRQ84epJxOpFurc+o2OU7dqo1cUCK12wnUlnEJOcMq8nXcXM1LsOIqce8Snt//ODp90RUIP2IRpZGal2xNXeZ1FvnSY/fiOy6ZMFVLC9Ydsj7xSyKG7r+bga+eR71do55q5H2LwJSTHFA1XDb74+9g+qbY2Yzi4l1Znq4SzbpPkeA4Aqo4AppG4lUJl7+yhPNf6KU/aiHIWWoBe76WUMsEaueJhAHD7yTKVNAjHb2aJRmZcuCSv/H9G2/A0ZcSprLsWGRvA8RJB0mSx9L6idR4Q/MS2N0wDCUddRKfW3Y7lgtnfJmGJqEtozgMPUz5wmidXx0yhbZ6L3YcoudHNqVNSbUpL11HOBZfLIchLUSsvOkmVp1/uYokkaZTsyxcaUC9CvmGTulbR7LZKV+nZJi0CUVrfowxXN9qDQHxtL6VvL3VgTitGiuVTMeksx4xkI1wRPJ50GymnHcmZculRS0DUBtd1huyfCUwam5Q0MKmKn4VFlfPe4cLXguo2gX0WKejJpkqZk1bAzvwCfRuNTWfbeTwCnWSTI32Usxxi5Zw6GPnkcZ5WvwKTgg9hYYaVWirtij6+IOkmySIl8gIgcwxjjHHcvYe3+CGrabRGArptCYz2XqV24+aRZceYKd1/BCsbEeTcItrzXnA9RikloTkEp/7dt6f8YND5KNQVXqS1+w4wY5kv1GGDR69Fn/CFDX4VWw0t0x8Kg9RxVLkcd+MXdkk8FjciqpgRlUjevIxmcjBa2lh6ydvwndayISW4uSFr/jEFMrwb5QuQ1YA6Go2QyPU8iqvJpWQc55cyeUra9TcUeQqIUbYqwC5mimhag1pME7JezS9iu9U1SIC3xnFQQse5/uP/Ya2/hJDdKC1uIRxiUJYp7aeas8JbRKtjpEbxwnHnsczZo6Z2hJuOmhXRo2Qge1mpShvUyH9laREUbsoQfl6skgYNzB6VrPo8ydR8XooBBE108I3LFzdJPUb9BcK7PrUvfRnWmhVCzQ/OY/wT9TvTV78he99n9bbHmJpS0J31VC1vtqooOjUkKm3/BJj2nY0HJtMk535J41hc5IKrUyimZTJkk9k52KdKLX59jPvcc0yh0rQILaHwG+HYCIZ5qsh0EgvYvuiAQ7ldKjtp4aT54sr5vGTv1xF75pV2MlEZsTwvrmM5GMJc+1JtAWfk/cmsW3mj92Ga485jDsP2obYX02+OFI9cgk3a9+8YW0UHt5Hs+547Ff42w/PZ9ytjzPklFVvpHJZKpuPNAzToO+zm7PLRXMYdDK0KGZRnsWnDFnq6AZQe/lp3jr6FCwjxZYl+ZmEXCA7QGxiv0J9i+nsdN11lLMuxTQl1oQ3Wx+8qCzWbFWEsxNhtpjPsBhKlrP8m3/m7aCFI2d04bsbojcKSjgglYKdDKClefy8hl4TkNPC0tegyTsh5LvZc8m7nPfMFbQuepVamEe3BA5ft8JF+pJs5DGot9Li1+k67jAyp38X12mo166L8RV63WQlFVeu5h/X5x8pkV9h3s6H0z3US6hVqGbADRw1r54miXpfk/Zfn8HIWfuAPbzjS1Wcn3IcYa1BoMK8z+zPmL4yq3IprryvhG4Q+zFVu854OpnwxG1UOzvJ6DKuJUjph37J8AFoUrv+8FukGJjqeUU0bJ9Yd+i/+ip6L7uODc1Wru+czEWfPYwlrRPIN/qoWN3NmQZnhVolpEUdtNRlCNQikjG4KKBhecxcOcCPX7yNCSvuYsjJkq3n1WoMAQvFsGpJgITMBBpOllG1fgxFkbYQXfBtOvY/eHgkT1ficdkNpOAg2eOlNtAJ8dscYJVcqSp8tXUoZvED92D/8FqGyiuwtICebEyLZ6q8a2ayDAkf9NztmHaXWlSgRh2Vuu7TDuwIAOulBNmIhSeeReOxx/ELMcV6QCA70s0MiR4wppJQOmBXRl14Fnl9RHNY5+NV1vDGUDW7GqdKbaiSf5DSp5Xw7rwN7+yLGbI6miCeNcB7HRtz22YH89DGW7NaeHAzD1YZ4gbUxkiDAcYyyGbRYhc9qhGnHWzRWMk3nr6M6UveolgTaUGZUA8Vyqs0LHFCPgzpcTpp93zs2GSZ3YPelWOzS64lO2MqpXIDu92Wpea4YVP4IX5tyKo1Tfa9Gyp6hJYYLaFW7uGZLxxB2+ohOgyXqixdc6QMTnEjKDVisrvswrRr5yhdgC0VppmoRrr5riX/uP7pao2Gn2JLWdjbx6tfPA6zt4dytvneULLP0I0FUk6oFYpsdtvvMLomYhkOhuxkX7sg5kMhUtVYntbcJSO7PtIhGo89yfJTLsTUV6AlWbWD0RfYOW1jwBzJy5uN4YVJexBoWSKrJAMoEI7Ew6Bu9+EU2lWHoMs2OG0afVaDqf4b7P3CG0x79W7lIYmE0sRS1KwjJ1YrsbwlohjWMGObvmJMKyaV/Ch2ueUKKm0dshAQtyY4p0ViNVU0go00RRrS8AmLnjBgVHAefpUVZ5xNIvrkyCNrWWihzJgIQQeu3sam9/6WxphxZORgKcVQQk2LyX1ag8j3VOKIliCiP+jhzX1OZlSpjB+XCeTBGg6tXsRQJmHIshm95Q5MuvJcLLIkVrOUW1uTrGUWpRjQBKfXZaazQfzasyz46jkY/TLitpiWyigGMxptYT9hOAKvUMAMXyA0N6Agz1sGd1wTLWnHl4X8ZkxLfWsGCiuI3WWkViex3s6g7IHPmoxf9qYSNaiVG4rz1lSYUxreWEMmT2TgVN5zJC98j6DdE0ew+T1/YsBtpyUwaW5xFiG5JOdm6KvKTkZ5MyCvRE5LeHTnw5mwYhXW6DbWhFUcPyIv8yI61C2dHreFneb9CT0t4mYKzV3CafJ/qjv3OKvrOv8/v+f7/Z77OXM5MBcQBLmNCAqoCG7GoqVJuIlGmaaWIspqSa73ss01Ly2oZakPLbPW1bbW2tSyNBUEGxUQUrmIyGUuDDPMfc71e9/H+3POGNv+5EH9ZHt0/pyZx5lzvp/b+/N+3cgaHqlDHRDZUaQZIhWJhUXo3T20LVxGd2SAhOsr/mtNyaUvFpAVc7B0I8f/5D7siWPRjRQl10HXDUxdL3dSFGGr7IAj6Qmy8l44+wLqbJuOmEGVM4RTSGFX11BvDbI/4pG0dAbieWWYUj+UJ5yK0+prRPwocZlhlKjPpxiKS7nsEhlwVbREJG4Q7OvFTI9lQB54yCFmFNDsLJarYcarsH0Bi0KqIShxGp5rk4zrVBUNgosWccR5i1USg+xO4uLgiNpKynYB6UyRNMvnyzL00H/y3sP/Rsyz8BRZPVB/Y5Q8qtPVFCMmdStvJfWRWTiuiRWLkJLiyvewpVA6VElbWcIj/dnyLlcMCmyddxHBUDspzyHvQ8r2ceRDmCb+kM/ehjRnrXpKHZIi5Mw7FrFomaimqmFVVAXYYYm+EyaLCEt9kBZHKk7Q4mI1hInaJRCLUcGV8SlEc8RLJUpelO5UFaOlOOkfUL0t4jIVZS1m6NOK1BZFUq3hp/cTMlw8qxpdjFaCUtkc3kyWWzL5LA7VmKrk8yqmmBZeOK1aJXrBJhaOSNVaqeTLHDPf8tW9QmyjYu2dbPzEhWhajrwuPo6aeGuSMGIULUspbb3Gkcz9/bMwGFBKxZWtodxBlFtpuYdwqGeIIqniBxElcBeHg/7Xmhm66hsU7H58P4Qe+MQcgX1hrB1nq2FTv3QJkz53PnptWhVGUtapOr5iqWvrJXWX6AubNNzzODeOOZarz2pCjw3yxBqLO7fuYs/SudihPrygTu3VQ7pFrQcvDdosfmwVk7Usv/vK+Ygrby86Ncg9JqEe5M83tPFPqzoYqjPQOrOk9ZFcMOlI/nVBkkSpqEQcJVMj6kZZ/P1X2du/k7XXX8R+P0teT3DW/b/mvKYj+eePNBGE5SIqZplyM7SwnBCGYRISJ9T8IK9dfh3htc0kGyPkSg5uKETY1YiUxGw4wt5kwKzbbiQ47QxqgjjFsEYkpCljHmn1VFCkQx0QKbOEiSHdTqkHfMx8FzsvXI72znYk4EvgXcGiGxyT3W6OUVqSDZlqPvbIw9SMG61Yj3q8bFIpVCLl8kOOqGXQFY5yzCM7KVidvH3JHLNxZmoAABNvSURBVCb4Je59q4cb/9BF6eLZdMfFSh8yhSqRcqCXAq5f18V9HXkacnt4/eqPMbJy0TUsG8cMo3su9+/cw11ru7mkJkMyrLHG9ljf08rFs+v58qwJ1BYNElIXGGFO/8828k4HT100m2gpixFJc8oPW/niuDRf/vsouahF0qtRC0hK/KgfVa7arh7Q+5Nn6LrrQcxcB7aRpdZN0Bcrsy9rSqJFDtE+azSn/ehu/NhRDMhTcF1q5T6jVAaVkM1DXSHlHcZXbjzyXuJOEHNc9M37ePGKq2jseQdqq4jkfYq+Tz6sqQuj+F71jK7jzMcfh3gteU1Dj8gKKymRvRuKqLJvSIeae7cQJDKcGxR59AvjeXDrNu7YqNG7uAmnSqZCl7L7E9trKx7ihHteY+7siTy9qoc7Tvc4b3oTQUJXvTGh+oSzgzzVkeeSNV20XTYTzxPBTpJpKzeycEqM75wRp2COJJNLKmPKeY9vJ2dZvP75Y1VpO1CwmPdAK8tn13Pp/DB6YOBqZaF33LMJZGUbeWKbt7J/6a3Q20V72idta+ieRslwMF2XwNMZilcz7cFvkTpxJkYk/n5+o2LHK4enMjzwpwjkB5a98ueyy6kASEnfDIrEjAjJrMvGr92Ot/oXykLVFhp+RDytyv9E9mTBrHMzp3Paow9gxeKEKtQa0xV+VQQpXnL4zP/BNqaOH0/zrg6e+2iGDfuyXP2Wxf5lE1CcCiGV+TpO1uNV3WDBzzbzxKeauPRH65k0uoqXFh5NNCYXRJk+ReUuet+7ATc/Bdccu5ekVs2GwZGseqeTNVcdyVEZlyHfpM4z8UIW83+5g21tJa49uhatpNMWMXis1eK6mSY3nlCr+FkqmTRkqAHrpkDj7m5e+9wVJLo70cIBtrA5Qzp2yCVTEn2JOM4m2HbyVM763n1Ykfj/ws3/372X8k8POiDKc7EyIEMinEGcSTUSQwP8/sxFxLuzFL0SqWhEbUeGD4nAJBcIWcLA//R85t5yHQL1J7QknuES9sVAX6eIyzEPrOWOz8zh5qe20pDr4rMnH8+t69rZfeUsagJpPoorqqu0J1c8tI5XzQzrL2ziyXfzXPt8N6uXHsG0lGAOnlpFMnMeas9x1YtpRoTWEBa9hz4VO9TOI6eFOP7IiYTMECPEDtaC8x/bw7OWTW28m1wgjcQw+UKUu04IcdncBhK+nB8egSb4vI/rdrPxnOU0vLWbzoysBIdMQadXEhdCBeqtELVOlN0j08x9+Sfk9ZSiANUKYHSIr4MYB5S1ToJdyKEmW9+AK60PUanmsdc0s++m74oCkLhIBXRf1d2iKyw5HqVkiEQiiXnemUz+xyspiBGkDnEB1R3BKQIyD23l+4sz1McyLPhlFzVaP9nOPnZcN4+0+gKiMjfYb1vMf3Q/rdGACf0baAhn+L09nutnh7jp5CPLqLGszBC8sL6Nf1q9l03XnkBK243rjGbmI29j+DnWX3Yanl4kJq1/Pc7ih3fSEinxysXT0R2LwI1wzP1buervarjyI2lCblytACniYloXr332SyS2tVOwcgyaNhkiys+rqOtKwmEqjDwNtyxh4j8sxI3VMCgRf5WL8qGMyUFXiDrS5csOSzqGATMhyPo5Vl/7LzT8dA1GRlwbPHqcPHokQcwq94Fka8r2FJm64hYynz6bfMQgLjOtmMCJBTR+p5dfnQOnNFRzxt1v8vq48YTbcnQtH4sWzuHLhuumeGRLD5dvqeLsVC9+MctI1+c3gxa5IZu+Gyai5XrIxhuV/dOzb7bxj+uzrF9ynPLHzWhw3A9asHK72LnsJAqxAFMXM84YJ/+4jyFrH5uWHoWpXO1qmbGyi8+cEuXyk3yqgxr1DCNWkVeWLaaxuUXd1PNhOVs1wq4oxso397jYihNm4Mw5nPDgnYS8uLoZirz6fyIeBx+Wg7ZOhpMDlCFZZaUMX8ELqpkzwKo55zChaNNrFAnZHtFkEs0SBolAr1IMhPCiKSKfX8Dkay/H1KJYWpQ9WsCMh7by09PrOas+oKVUQ9PPt+H1Jej88jhqY+04jCKSM5j3yza27NxNz1em4qSihAoRfrFniM++qrHuMymO9YuUUgll6PLkjlaWrgozqbADR0spR4ZBfRyXHGNx54lxAjNO1sgp56G5P9tNKlvgmUuOw9BD9GsJ5j38LssnRDj71DrSXoz0YJ5NS64mve11+qW/KYim3HPQlD26VJKCKMocDZvVTH3jP3DNNPFSxSVZzrcPFPn878E5OB4iGL8q0SrIbKVCUKZLim1ZxB5q5ZUFlzCuv6QMYvKBix8ROo70RqWREyafy1KdiOPPPYGj//Ve9sl2ZmT53ou7WHDsRCaNiDJoD/DkliG6dg7w9cXHYwQFslqc6qLG1S+8Q1NDistmZOgIaYzQIzi9Ftdt28vpjRHOaIxihmop4rC5s48H28OM0wcZKGh44Swfn9DEvEaNjG8x6GmkjBimm+feP+wlP1DgaydNxwk0Oqp9vv38Os4eVcNHx01B6yuwYdmnSW5rIWfW4IQdJQpN2mVG86AQXDSfmpLP3uoUH33mx5TS1SSManxTTBTE9Ext/IeyWx38UFf/UVBWsSasWKsP9wlV9aV+L4KcHMX1G3lj6c0c7RnkvSG5puGYCYIgQsKTxp+F7haI6lE6Jh/D1BXXkzoqg1uqoWAaxGLClS8Rkc1awltipkILS2Kb7okTnVRnPoElBGQTQ3aJbBY3JtxcyeuQOL6w8gLWiwM4sQxhJ6sqOscfwAzVlC1jNWG1uyqOWzB0P5Rk0A+oLTmqM1Cw+0joKbxQjtzLb7L+K/9CKrsDatLU9I0APU9O6dnL1FdLaK/RENFklIaVK9D/7miqPBWmp7ZrWUeGWkuHOT+kculG2a5LcRNY7HvhRVq+voLGgQEKEZ+cJ+ZgMQxbEEYXWxyq3ZLQnkg0HMXEiy+Ez59OIRYjrZnkdZ2kGGXaQvUNyEuqAL5CIWVwhrfPAyv3cqk9zBer0BCHZ01ZfVlBlMrWIcM7r7IQF0uCChNRHBwkJbTfDFGbH2Tb3Q/Q+9zzjOkfJBv2GIyYpIvRist3uXgRt9WEkaBD85h8+1WMOGuxKo9V6fonKOAhL4+Dlb0HexN1pVHEsDLgPGgXqMJm30tr2X7NbYyORlTHNVX0FBBTUlpsDStmkMz5uLbHiFQ9exur+Mhj32GgNow2ECWRkD2+jGFrFU27ptwDKt7v5UK9Yvw+fMP6U+rfgZ9c9u8/Jum8n7Qn5pOyk1Rc/jzTwSrl0ff08eyyKzm6a4guo8hkN0x/UKI3LmeHhlExQpBYsVpHYzCIY95+DeMXLsKM/1FW8FcYkIq3lGwxISmHJW2nyIhQiPaf/5odX72XhriO7fYTDQJFsBO6aJ2RJislc1BioDhEXHxzgwTTLlhM5MZl5NIJclhUKX6Gr4xiBZKoUilS5dewHqV8rAppVi/ffCsgmAzT+1KPA4m7B0LXlb5ezig78Ub359h50XXEugfQ+zrYnSiQNtIkbB3HsshFbCKeo75DIeyTcF1ifpTga0upP/98vFCCeIUe/VdZIcOevuEKlKkeRkX6FvgOLb94huz195BKuvTGbYIBi5gfIeKGeSvjMGXAEdSGDsMlGcRJtBZJjBlD5IKPU790EdnqNNV+klAQVpJot+ImLYNSTq2qJPM4Lpo6b8oN3wrVWxEpZFOSNr8sKGWq5AmVx8cIhcgFeUJikLBnHz3feoTu5mY8v0ColGd0NMnmXDfjzTraUyZBf5axqQSd0SI1RQfb0vGdFNGbr2Dyks8p63FPAKwPFmH8OTvWXxboUsZKyg9GMTaHN2hpt4gJsm9hbdzEhiu/TsTJKdZfImcT1SJ0Vhk07Q+xa6TOxCs/T+fdP2J7oZtRyQRVQYRBKyAy72Qav3guyZnTCSXTOH459UYQccVoV4b+IQwR1fgSo10eEHE1UpHnjqeyFQ0zjGXZKis3kJxFyed1LHrWrqN096M421tw49AVyhIPh0jKAf8PH+Ptp1djxqLEnUBFS0gwwJDpkS8NMKFmCpm7bsE6ZQ61wipRstsSKC+tDySaHvKg/EWRR+q8rPS6lIpqeFDKp6xSmkq+YdC+j64rb8fsaacv30GTFaUzGqYwooHxl11C/PRp9D/zG4rf/glWdoggEsYUy6KCT8kwaB8RIfOJOSSnTWXq7BPR6upVv8w2pbckRqs6cQldqUCTwu7Q1HIpt5fdqI1Rciht3cX+Te9grX6drjfeol7sy50iVnUMI29RF0uyu9jPERcvouaChbz7bDP288+T3LpLQQySEZeIVNGaTjLr4Tvwx49Bj1SRClT2RPkwVRfEv9KAVGSFimdQdvovL1lpKNtC1TRMHD8gKuH0uUG2Xfs1vNfXUUg4DA5YpBNjiR41hfj1i8jf/wShF5tpr00x54bLadmxlf4nX2BKSUjSLu1GkRo9Q1506zVVuEc2kqupIRg1kiPqGkiPHkVR8CepmwbzZPuH6Nu7n0JfDw2texjs6CRadIhKqpowCKMRBsWwcum5jD33dMjaNC//FrXbe2lrynDmwytpffo5nHt+TFEfUHC1Ea7FP6aJGfesJF8v/sKQfJ/lH1Z+8B/O+vhLU9oOWICVWuePP6kcpMMmNL5low0VaXlzK1tX3Eb9/v3Kkbp6wlgG9rQTiVdR3WnjfulCak6ZifPcOnb9ZjUzvn8TEctn24r76X7lbepqq6kLGfRZAzREUmzobuU4K0UyFmF7KEfKiDIuOpL9Q334pkG/2Jf0D5JubKSrPwtV1Yz75BmkzjmDoeebqTt1Or899xrqm8Yz8a4l9J/6VezZ49nd1cK86cfyXvPLRHWDlmLAibfdQeJTCzHjZbDtQHZZpeD8ENZG+RH+RVvWQTfEAwZkmOar2QJ2haCrna7bV9L2cjONgUZLoZe6I8finziRyStuwG3r5aUHH+P0L3yJ5x94kI7fbeD8J3/AM5/4JIuan5TOJG986SbC73bR53u0CCiWSNM3ZDNFGoY1o2jP9uBEXWamJzN6wVy6IhZHXHYBbb/bwI7VG2k8ahTj3+hhZ8Zl0twZ7P7mQ0xqvoeuqV+kv0ZjyPLIdw0w5ogj6Dl2DHO+eyvZzGiq7ESZ1vvBus9DPicO9oeHbUCUjEsu876L7gZ4hRKRZIRtuTamtA3RfOlNKrqudaCDhvmzaHm1lVHnf5LtfS18ZukyXll0BU2dFhuPSXLcsuXsf2sjb77SzDn33srvlt/B/Bu+jDZjHKvOvZAFTz+Ou/kPPH7nv7H44W9gvLeZaGYWW174Jebq7bTGHCaeNIuW//gt8155gk13fR+neT2zH/smoYFBXl3xXSY0v8cOu5dksoH++jo++r1vYo8fiyvmNX7Z41HhOof5dXgGRKg3FS6cnDHyNTzbUcYveVcSOQukJe56zQa23PUgg7t2M0Jyphqr6ak2OfrMv8c8YRzx1n52PPo0I29cwnM338XMLjF09kidNJ1xp84jMX4SP1tyCZf+8EmCXz3Ov7+0hXnXXEjo6m9w5GtrePn+m2gKpfnF07/mvPtW8t4V3+LE9Q/Dpm28vvK7jDnpWNY+/QKz+mP0Ckg9to4Tv7IEY/4cPGmheGLMJIWcp0IbJMH6AxXGH9JAffgDcsCmOlwND58zfcCIyu1eAJ9Bu0+VruG1b7D9p0/Q9uompg5FyemQ+/g0otEkA79eT+OnF5I44wRo6yS9cR/7ptai1zewZc87VD30X0x5ZAVv3Xcne7baLLztGtbf9lU+9V+/5dkrzmPB8qvZdOnXmfmrb/PmuTdQc8pstm59g2Qxx9SuCHvrqjGmHk395eeTPnGG8unTdEFAxd+3XDiJuaVIwhFN/Z+6539IAzH8NodnQA78kJWcc/mRVCPKvsUtU3XFFLlgWipXMClzsWOIzhfX0PX8iwy+vZm6fIlaJ6A9bJKZPoHi2CTFVX9g5MVn0L/uPSbdegW/ueBKFj37U+jex4+W3sIXHvshZFt4458fobFrH/mpE4ms3kx3XYpIt8UYLcmOlI0zqZHMovlMPunjUDeCwWRUlczCxVJzSnpocr9RGqSgHDGhIv/+/0vb/9MzZLhbMex78j/+ueeptrQdhJRwSHxLksKxMnwlEZb4H0+mY1Ak3NWPvWMXO5tfYcfaF4nu6aLe8sgYJhHDIGQHDFWFiVkePaaPX7RJhGN0BRaJYkDajCrpc7tnEaquwY7Fic07nhmnfhJz6gQiI+vpMG1SmknKkQgLcFxX5YEMdx2EzCbonNQjEueirEX+Fgfk/Tl0YC+pMu3kbJFAIylYFMV1WCJxQHVWzk+sXD+FfqoYHza+BBjvaSP3zk52bnuXztZWit1tKmhenVTSMW4cyeSxE6ga1UDDtGmEGuvQq6ogLNCdUKaFUxwiXOkgy/8y30fiytOn0nNUbPdhpa5y+z7s6+NwlL0f8p46/ICkOJAemuzlIuRXBFV1ORNL6Yo2Xs0E6TTKz3X8SFljKIFjyhqk8vpgHdRh+PB/5lse/jPkz/xAH/TnMhjCYhc3BcVtkhM3EFaJCOXKj1hN9HKMZ5ms6ZUDVw4cjAMH5UP6aB/q2/xtDIjavcorRKIl5CUkbilD3fc5smXYqZy2UIGcK8FdIvb8W3n9N3ljmh6WHhzOAAAAAElFTkSuQmCC\" /></p>","thumbline_image":null,"link":null,"added_by":1,"created_at":"2022-08-17T16:52:01.000000Z","updated_at":"2022-10-10T15:49:14.000000Z"}
Slug: jalsok-hospital-mumbai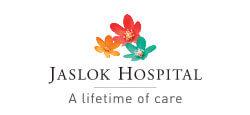 Jaslok Hospital and research center 15 – Dr. Deshmukh Marg, Pedder Road, Mumbai – 400026.
Accredited by
Jaslok Hospital is one of the leading medical institutions in India. The hospital was founded by philanthropist, Seth Lokoomal Chanrai, and established by the late Shantilal Jamunadas Mehta, an Indian surgeon, institution builder, and medical expert, in 1970. In 1971, the Government of India awarded Dr. Mehta with the Padma Bhushan, the third highest civilian award. This hospital is one of the oldest tertiary care, multi-specialty hospitals in the country with 364 beds and 75 ICU beds. The hospital's mission is to provide the best quality care to patients. Nurturing and delivering research and clinical excellence. Jaslok Hospital is doing welfare work irrespective of denomination, race, and caste. This hospital excels in providing medical care with dignity and compassion. Hospital service technology is useful for the rapid assessment of emergency patient treatment. Jaslok Hospital is providing the highest quality patient care powered by people, research, human touch, and technology.
NABH (National Accreditation Board for Hospitals and Healthcare providers) certificate for excellence in nursing.
AHPI accreditation in the year 2015.
Research activities in various fields are going on in Jaslok Hospital in collaboration with other institutes in India and abroad. More importantly, the hospital has evolved into a tertiary referral center to provide treatment for advanced, complex problems.
It attracts patients not only from Mumbai but from all parts of Maharashtra, other states, and abroad. Prominent citizens from across the country have availed of the modern facilities at Jaslok Hospital.
Jaslok Hospital also draws attention to a significant number of patients from abroad. The organization now has around 35 established specialties and these are constantly growing.
The departments are equipped with the latest equipment and are manned by trained and dedicated staff, many of whom are now running training programmes.
Acquired super quality crown in the year 2014.
Received the best hospital award from Newsmakers Broadcasting communications.
All India Economy survey council awarded Jaslok Hospital as the promising Multi-Specialty hospital of the year.
The Hospital is equipped with AC patient rooms, TV, a bell system – to call nurses, telephone, and refrigerator facilities are available during the treatment.
Moreover, excellent healthcare including rehabilitation, especially for patients & their families – health education, excellent treatment, and prevention.
The Jaslok Hospital is having specialty clinics for Epilepsy, IVF, Heart Failure, Headache, Bladder Clinic – Children, Hepatology, Liver & Gastroenterology Clinic, Neuropsychiatric, Pediatric Rheumatology, Sports Injury, Varicose Vein, and many other clinics that are serving excellent services to patients.
Jaslok Hospital is providing cancer screening packages for males, and females at a discounted price.
This is the first hospital in the country to have a triple-head gamma camera and the first solid-state dedicated cardiac camera in Asia and a 5-color 16-slice PET-CT scanner.
Below given are the areas of excellence: Acupressure, Bariatric, Cardiac surgery, Cardiovascular & thoracic surgery, Colorectal surgery, Dermatology, ENT, Gastroenterology, Gastrointestinal surgery, Haematology, Infectious diseases, Liver transplant, Neurosurgery, Ophthalmology, Paediatric surgery, Robotic surgery, Surgical Oncology & pathology, and Urology.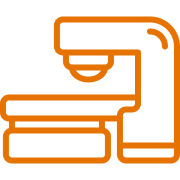 Radiotherapy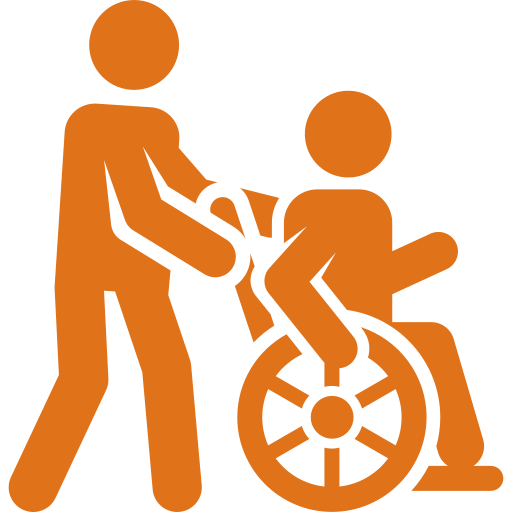 Wheelchair Assistance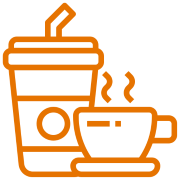 Food Court Cafeteria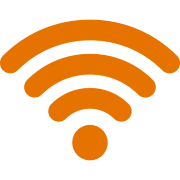 Wifi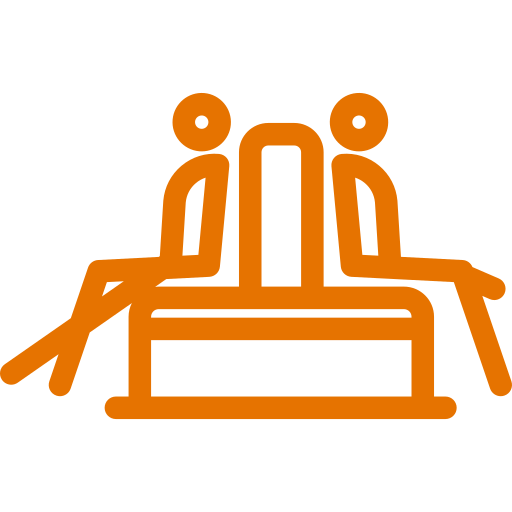 Waiting Lounge
Popular Packages at this Hospital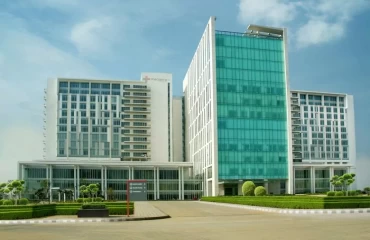 Dental Package
Benefits
2 Days Hospital
5 Days Hospital
Bollywood Smile
View Details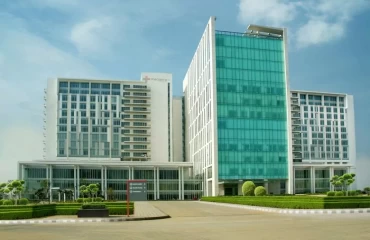 Weight Loss
Benefits
Healthy lifestyle changes
Reduced risk of chronic illnesses
Effective weight loss
Visible slimming results
View Details
WeatherDetails_Section is static
May I Know About Your Medical Needs?
Our world-class medical experts would be happy to assist you.