App/Hospital/Slug/Page.jsx
hospitalDetails-id:13
{"id":13,"slug":"apollo-hospital-chennai-india","title":"Apollo Hospital","address":"21, Greams Lane, Off Greams Road Chennai Tamil Nadu 600006 India","content":"<p>Apollo Hospital in Chennai was established in 1983 and it is considered one of the best heart hospitals in India, performing a wide range of treatments and procedures in cardiology and cardiothoracic surgery. The scorecard displays an unmatched record of over 1,52,000 cardiac and cardiothoracic surgeries. The hospital is NABH (National Accreditation Board for Hospitals and Healthcare Providers) and Joint Commission Certified (JCI). The hospital has 695 beds, 150 operating rooms, and 46 ICU beds. The world&#39;s largest network of the best and brightest medical professionals delivering compassionate care using cutting-edge expertise and the most advanced technology. The hospital helps their patients to recover faster with the latest technologies like cyber knife and robotics treatment. Chennai&#39;s Apollo Hospital is one of the rare hospitals that perform computer-assisted knee replacement. The hospital received 2200 admissions, 10,000 pharmacy walk-ins, and over 3000 emergency cases per day.</p>","mini_content":null,"credintials":"<ul>\r\n\t<li>In 2016, Apollo Hospital secured the top 2 positions in the All India Multi-Specialty Hospital Survey conducted by Times Health.</li>\r\n\t<li>First hospital in India to introduce stereotactic radiotherapy, coronary angioplasty, and radiosurgery techniques for brain tumors.</li>\r\n\t<li>Apollo was the first hospital in Chennai to be awarded ISO 9001 and ISO 14001 certifications.</li>\r\n\t<li>According to Saturday magazine, the hospital has been voted as the best private sector in India several times.</li>\r\n\t<li>Apollo Hospital is the first hospital in South India to be accredited by Joint Commission International USA and eventually re-accredited 4 times.</li>\r\n\t<li>The hospital has 60 departments staffed by internationally trained and expert medical professionals.</li>\r\n\t<li>The hospital signed a memorandum of understanding with Health Education England in April 2016.</li>\r\n\t<li>Apollo Organization is listed on the Bombay Stock Exchange and National Stock Exchange.</li>\r\n\t<li>Apollo Pharmacy, a unit of Apollo Hospitals, is India&#39;s first branded pharmacy.</li>\r\n\t<li>Apollo Hospitals and Airtel Africa signed an agreement in 2016 to launch Ask Apollo in Kenya.</li>\r\n\t<li>Apollo Hospitals have trusted more than 65 million patients from 141 countries.</li>\r\n\t<li>Apollo Group has telemedicine units in 10 countries, health insurance services, global projects consultancy, medical colleges, MedUniversity for E-learning, and ASK Apollo online portal.</li>\r\n\t<li>The hospital has also successfully performed Asia&#39;s first en-bloc combined heart and liver transplant and has achieved significant success in the field of global healthcare.</li>\r\n\t<li>Doctors and their staff provide many services like 400 MRIs, 700 dialyses, 3-4 organ transplants, 800 CT scans, and 40 cardiac surgeries.</li>\r\n\t<li>Apollo Hospital has been a trusted name not only across India but across the world for using innovative and cutting-edge innovations and technologies that deliver true value for money in terms of both healthcare and medical tourism.</li>\r\n\t<li>Strategically located, it is very easy to find hotels near Apollo Hospital Chennai.</li>\r\n\t<li><strong>Following are the main Centers of Excellence:</strong>&nbsp;Heart, Cancer, Bones, Joints &amp; Spine, Organ Transplants, Neurology, Gastro &amp; Colorectal, Bariatric, Surgery, Gynecology &amp; Infertility, and Ophthalmology.</li>\r\n</ul>","location":null,"status":1,"image":"hospitalimage/Apollo Hospital in Chennai.jpg","logo":"hospitallogo//x6ItK7aTCPFMstbahVpSheBAoiN3IYPmd5DPlhVZ.jpg","meta_title":null,"meta_description":null,"meta_keywords":null,"city_id":5,"banner_id":56,"department_id":"[\"45\",\"39\",\"18\",\"10\",\"7\",\"6\"]","diseases_id":"null","problems_id":"null","success_story_id":"null","special_feature":"[\"62\",\"64\",\"66\",\"68\",\"70\",\"72\",\"73\"]","rating":5,"verified_badge":0,"quality_approved_certificate":null,"thumbline_image":null,"link":null,"added_by":1,"created_at":"2022-07-28T17:12:22.000000Z","updated_at":"2023-09-28T13:24:58.000000Z"}
Slug: apollo-hospital-chennai-india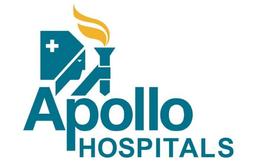 21, Greams Lane, Off Greams Road Chennai Tamil Nadu 600006 India
Apollo Hospital in Chennai was established in 1983 and it is considered one of the best heart hospitals in India, performing a wide range of treatments and procedures in cardiology and cardiothoracic surgery. The scorecard displays an unmatched record of over 1,52,000 cardiac and cardiothoracic surgeries. The hospital is NABH (National Accreditation Board for Hospitals and Healthcare Providers) and Joint Commission Certified (JCI). The hospital has 695 beds, 150 operating rooms, and 46 ICU beds. The world's largest network of the best and brightest medical professionals delivering compassionate care using cutting-edge expertise and the most advanced technology. The hospital helps their patients to recover faster with the latest technologies like cyber knife and robotics treatment. Chennai's Apollo Hospital is one of the rare hospitals that perform computer-assisted knee replacement. The hospital received 2200 admissions, 10,000 pharmacy walk-ins, and over 3000 emergency cases per day.
In 2016, Apollo Hospital secured the top 2 positions in the All India Multi-Specialty Hospital Survey conducted by Times Health.
First hospital in India to introduce stereotactic radiotherapy, coronary angioplasty, and radiosurgery techniques for brain tumors.
Apollo was the first hospital in Chennai to be awarded ISO 9001 and ISO 14001 certifications.
According to Saturday magazine, the hospital has been voted as the best private sector in India several times.
Apollo Hospital is the first hospital in South India to be accredited by Joint Commission International USA and eventually re-accredited 4 times.
The hospital has 60 departments staffed by internationally trained and expert medical professionals.
The hospital signed a memorandum of understanding with Health Education England in April 2016.
Apollo Organization is listed on the Bombay Stock Exchange and National Stock Exchange.
Apollo Pharmacy, a unit of Apollo Hospitals, is India's first branded pharmacy.
Apollo Hospitals and Airtel Africa signed an agreement in 2016 to launch Ask Apollo in Kenya.
Apollo Hospitals have trusted more than 65 million patients from 141 countries.
Apollo Group has telemedicine units in 10 countries, health insurance services, global projects consultancy, medical colleges, MedUniversity for E-learning, and ASK Apollo online portal.
The hospital has also successfully performed Asia's first en-bloc combined heart and liver transplant and has achieved significant success in the field of global healthcare.
Doctors and their staff provide many services like 400 MRIs, 700 dialyses, 3-4 organ transplants, 800 CT scans, and 40 cardiac surgeries.
Apollo Hospital has been a trusted name not only across India but across the world for using innovative and cutting-edge innovations and technologies that deliver true value for money in terms of both healthcare and medical tourism.
Strategically located, it is very easy to find hotels near Apollo Hospital Chennai.
Following are the main Centers of Excellence: Heart, Cancer, Bones, Joints & Spine, Organ Transplants, Neurology, Gastro & Colorectal, Bariatric, Surgery, Gynecology & Infertility, and Ophthalmology.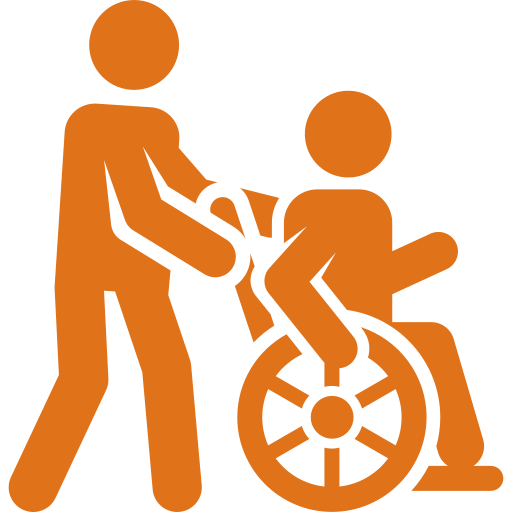 Wheelchair Assistance Cafeteria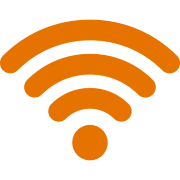 Wifi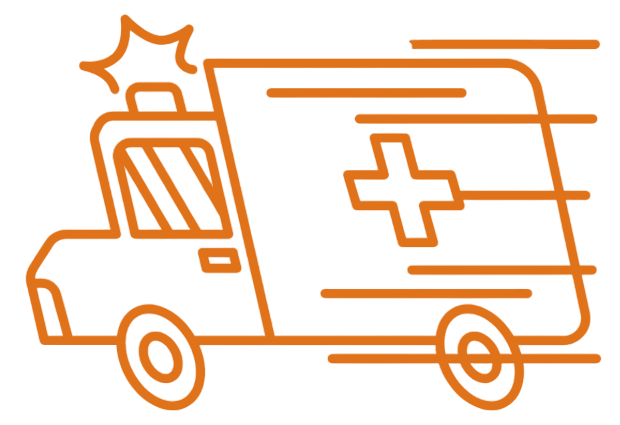 Emergency Service Diagnostic Lab Service Dialysis Services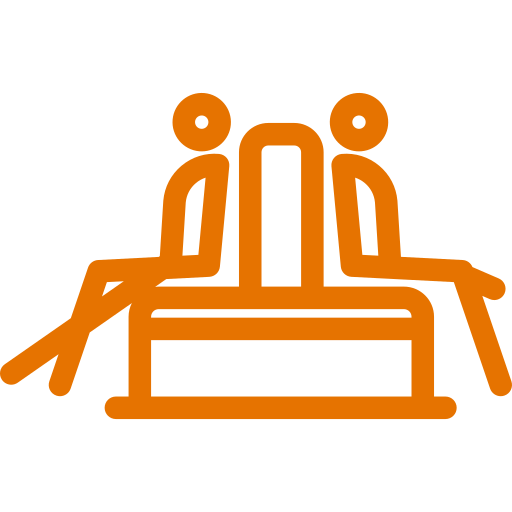 Waiting Lounge
Popular Packages at this Hospital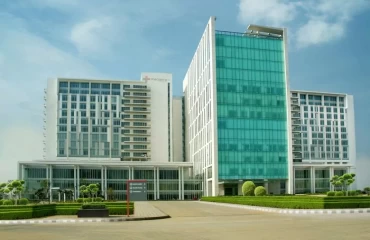 Dental Package
Benefits
2 Days Hospital
5 Days Hospital
Bollywood Smile
View Details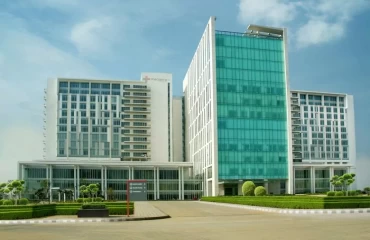 Weight Loss
Benefits
Healthy lifestyle changes
Reduced risk of chronic illnesses
Effective weight loss
Visible slimming results
View Details
WeatherDetails_Section is static
May I Know About Your Medical Needs?
Our world-class medical experts would be happy to assist you.