App/Hospital/Slug/Page.jsx
hospitalDetails-id:27
{"id":27,"slug":"fortis-hospital-bangalore-india","title":"Fortis Hospital","address":"Fortis Hospital Bannerghatta Road 154/9, Opposite IIM-B, Bannerghatta Road, Bengaluru, Karnataka 560076","content":"<p>Fortis Hospital was established in 1996 with a vision to provide a world-class integrated healthcare facility by combining clinical skills, knowledge, and the latest technology. The hospital is known for providing a wide range of medical services for patients in Bangalore city. Today Fortis Hospital is known as one of the leading multi-specialty hospitals in India. The company&#39;s healthcare vertical includes hospitals, specialized daycare facilities, and diagnostics. So far this hospital is providing services in India, Sri Lanka, Mauritius, and Dubai. The hospital has more than 45 healthcare facilities, 10,000 potential beds, and 314 diagnostic centers including development projects. The hospital&#39;s mission is to be recognized globally as a respected healthcare organization known for clinical excellence and exceptional patient care. Fortis is the country&#39;s fastest-growing healthcare group that believes excellence is not a destination but a journey.</p>","mini_content":null,"credintials":"<ul>\r\n\t<li>Fortis Memorial Research Institute (FMRI) was ranked No. 2 among the 30 most technologically advanced hospitals in the world.</li>\r\n\t<li>Fortis Hospital has placed ahead of many other best medical institutions in the world.</li>\r\n\t<li>For more than 20 years, the hospital has been committed to the goal of getting people back to their lives faster and stronger.</li>\r\n\t<li>The first hospital was opened in Mohali (Chandigarh) in 2001 with more than 40 healthcare facilities to date.</li>\r\n\t<li>The Fortis logo stands for ethics, human values ​​of trust, quality healthcare, clinical excellence, transparency in practice, distinctive patient care, and a level of integrity.</li>\r\n\t<li>The hospital treats patients with care, understanding, and compassion with a mindset that the needs of our patients come first.</li>\r\n\t<li>The hospital team puts organizational needs before the department and always respects people at all levels. It shows their teamwork.</li>\r\n\t<li>Fortis Hospital started its operations in Bangalore in 2006. Since 2006, the hospital has established itself as a trusted institution in the medical facilities and healthcare sectors.</li>\r\n\t<li>The hospital has won many awards including International Medical Tourism Accreditations for Excellence in Care, National Energy Conservation Award 2014, Healthcare and Social Care Support Award, Global Marketing Excellence Award, Excellence in Facility Management Award, and Breastfeeding Promotion Network India Award. AHPI Award, and Asian Patient Safety Award.</li>\r\n\t<li>The hospital has introduced facilities like customized knee replacement and HIFU technology for prostate cancer in India.</li>\r\n\t<li>It is equipped with the latest technologies such as trans-abdominal cardiac surgery, trans-radial angioplasty, and computerized TKR navigation surgery.</li>\r\n\t<li>The hospital has been ranked as the best hospital in Bengaluru for cardiac care by the 8th Outlook Hospital Survey, 2002.</li>\r\n\t<li>Following are the Centers of Excellence: Cardiac Care, Neuro and Spine Care, Urology and Kidney Care, Gasto Care, Bone, and Joint Care, Women and Child Care, Liver Care, and Oncology Care.</li>\r\n</ul>","location":null,"status":1,"image":"hospitalimage/Fortis BAn.jpg","logo":"hospitallogo//odBzrgvn9TDVubdlStE8kXWze5fHcpHDIJPVMgZj.png","meta_title":null,"meta_description":null,"meta_keywords":null,"city_id":6,"banner_id":14,"department_id":"[\"72\",\"54\",\"39\",\"38\",\"37\",\"33\",\"28\",\"27\",\"15\",\"9\",\"7\"]","diseases_id":"null","problems_id":"null","success_story_id":"null","special_feature":"[\"62\",\"68\",\"73\"]","rating":5,"verified_badge":0,"quality_approved_certificate":"<p><img src=\"data:image/png;base64,iVBORw0KGgoAAAANSUhEUgAAAGQAAABkCAYAAABw4pVUAAAAAXNSR0IArs4c6QAAIABJREFUeF7tXQd0VVXa3be8kh5IoRMQBITQBKSKiICOoGJX7KIo2McuKoqAMnYEK4oKCChgwxEFKSJFeg01QCC997xyy7++U+57CUGxzfivNW/GFZLX7jv7fG1/+3xPwf9uf6sVUP5WV/O/i8H/APmbbYL/N4DYgLJ9Vrc4T2JSklmSExcw1UR3pLupS1ObqFBB/7csIGjaOZYZzNZUPUd16aXFpUrxgNFrK/5m637Sy/lbA7Ltk95DNbNqXHS0J9W00Ngw7GhVVQBFge0YtwKoKhSFfxRV1UB3afQ3VYFtA26vq1Sx7JzKqsDP1TXGe92vXb/u7wrQ3wqQ7fPPaudWlPsUq/omXVejAkGxbAQCCAdaZJX+JX7nYPD7OFD0GPk7fyx/HvtJIGkaorwqqn1mkW0Y03x+++MzLl119O8C0H8dkJ/e7x8T6y55M8KtXRQ07ThyO3xh6dJowUNg0O+hRa5tGWzRnefxxT8BDAla2H26rsIbGZFbkF/xUYcR3z323wbmvwbIjo+7pOqqPU/TrNRA0A7b4WEAhFuGWHDHGsItow5Q9YIhH18HKG5hClRVRWSEjoqq4AYtMubGFn0+OfjfAOc/Dsj2T3oPiHNVzKny2SmmxV2N/K+uZThWErbgtm1C1d0cQFuFN641/JVH+WuoKlQt1rbMcva5pItz3Fk9YLDHiPgjgSSrcelaWua+jBFdb9x45D8JzH8MkC2zO7WNUO3lpmmnWJQyyUVwfD93UezvYZahuaLhimmOYMVRWGYQiW0vxIFtS5DYIAJxLYdi7vsz8I/BbeBy64hM6IC8A2sQm9wCttYUdvAY+7uMH87r8+gfSgJEfHEeJzaJrusI+P0bco8fu6jnqC2F/wlg/iOApM3t+KllWleYNkchHIxQMOaA2LbFLACwobpi4I1IxtPT1+CivlHo1ikJUVFe3P/iPrz89OWY/NI8dO/cCM0b2qixItC/f2+MeXgBzuvTDCnJFpIbN0DTRpHMcmzLQnTjQdi8cTk6tYmDO6YxglXZYWCJoC82CAdHY9fq8WhWSWHpq6cN+eahvxqUvxSQPfN69PYoVasra2yPdAdOBlTLMrh7ccc0R2RyKrIPr4WvvBKJiRHYsj0HPS64F198uxGXnXkUnqhYjHlmK959th+efHkNnr3rDOhRbfDyzB/x+D0X4PI75+OxGxphZwZw1dBmcEcSuHwTVFdqeGfRXox/8Aakrf4QrTp3Q2SDbvCVb+cZWFj6TGBQXJHGRPdFRLjKjh/M7t7h4u//Mjf2lwGyc3bqYtUKXGpYdTIjsTjSMsgq4lsPQ1nGMkQntMUV9y3F7XfcgcMH1+PWwQbe/3c55n9zBAO7xaBNy1jcdHkX3P3sKsx4shu2bs3AuVc8gOULpyGjUMWoy8/GvRO+xKjhzfH5suN4/pHeMEyLge2Jbo6vFn2Ldqlt0b5DD8z5aC5SupyNXZs24rZRZyG+WS/4Kw7BCBYzy5Bg6DrVPGQpFlRFhcvtQnlVYErTXnPG/xXW8qcDsvnTHnHRweod/oCZQsVbrTQ1rF7wxDaFZRkwfcUoKKhAUIlETKSKz77LhD9g4eKz41FlRiEhzoWu/S5ESf4hDLt1CRa/0gPXPrIVX7zWA1vTSjH2+b1olODF19N6IC29Ej+nlePy85rgnJvXYu+SYQgalEfbiEzuj5E3vowFb12OH5etQcOkeGQb3TFxyixs+eoSjJ14ABOuseBp2gkxUbzSocKSrp+KTGFmDCgqTmtqajbsqcg9+9xzVxl/JjB/KiC7vhjWQivPOBAwLC+cIq52zLBNA6ruQkSDFjiefhAJiTEoLKrCyq3luG54S3iTU1FsnI4432qMnbQFk8e1wjWP76EEDO8/1QmNG3lR5VcQE8FjjlwglihIl6MoMCwNLs3ma6WqKCioxlUPbcSa+TdgyPUfY9nckVi1dB1W7FEw6cEeiEtsi1a9X0GT5Cis/vx2KNARrDkOTaOUnGdi9J9KF6KptNWguVxFe7ZubNPzqi1lfxYofxogW2Z16RPr8a+v8lEuKyvq2mDo3njENumGspzt0N0a7pu6G9cOaYgzO8UjP6cYDRIb4JPvCrBiYyGO5gbx6dRUNG/khU4LoKowTF6v/PY6g1MqLpcGMpiPFh7AdRefgUcnL8cj9/ZH67YdsXThFzhS6sHY6zvBcvfAtbdNwZvP9EFkYhKr7J30XNOY9TCjUVV4PG6kbT3QsvPI74//GaD8KYDsnN1tpIaaxcEgCxgnFnmaC7onCqa/EkczK3Akz8LFw/vj0anfY8yFMUhIjMN36wuRnmPin9e1gGmr0FWAkrJTqsB/oeirr86QgB7NrEbrltGoroxE/6s/wYEVV0KJG4wd30yBP7Y7th/Mw6GjpXh10nUwq9PZ9aiKzVwWr5l4FqZF6sGDe/JTzxiy4MAfBeUPA0JgqLbvc8Mwa1lGeHob16If8vavQHRcLNKPVyIjqwJ5pUCzJBcKyhVkFZl48PoWqPApiPRId12Hm2Kuh/B2Q9e8UL1xUF1x0PRITi6qFqygBcuogW2WwTL9UBBkwaCWVdUFT9VA7m752lyMODcFZkUZely7HM2SIzD5kV72wIF9lQMbV6BBciziGjWFCvqc5CqJxBR1kwLo0RHYv/14+z8Kyh8ChNyUV/evcywjjM6wbRtRSZ3hLz8C0/Bj4swMjLs0EU2bxGLFxhJER7vx7MwsfD61HXNB5E7CWVva2VST0M/IpJ5o0LwTADesQB4CvhzYNcUI+qthmQGYRpDVGbAtWCYFEx2K7oXqToLmbghNtxH0FUOxC530NrzO4O4I0DQVdz6+GvdemYzTunVDpFuH6lNw+gWzcNWFKejcyo1bbh3IGGSZJXLmhccW2+MOpq3b1eaPuK/fDQgFcG91xrFfihk+yw1dtRDdsCW2b9mFPRkBDDwzAVERKiZ/lI1X7m8FMixOIgoykGU3LkQ36oLENudCsfNQU7wTtr+SAWSZFizLgm2asEwTtsV/0t8s04BlGOxvpmmyBolpGDAILMUDb2xLuKOSoSoVUDWfeFtysWJRVQ0ej44vlx/DC9M3Y+uP0zD0wntw2yWNMGhwVwwc9S0O/nQroCcAZj73CAwM/nwLKlSvB1t+WB7/ewP97wKEUtsof2WO37Aj6jKwZBmwTKiajsM5QeTmV2LZFh+mP9QGb39ZgLcX52DNe11BPJaz00R2ZNsKmna/HVGxCgLle2EZ5Wzn0wLTazIgjACzBIOiMwNDAMEAod8lKPzv9HzTpP84eASkonnhjmuFiOg46O5q6C7yaxQPKKWlGKFC0zW8//EW+2COotx9dXNc/+h6THz4HAw8ZwTWLpyMPhddgFiW6QGWQnVLaCn9ul7oTXqxMUD+7bfdfhcg++aecdQXMFOcvoSzoDYapV6NmoocqMEyVBXtx9zvizGsZxTGv5sJl0vHu4+3EVYRMntyMY1Sr0dsYizMis3sc9Di0w4n0GAFYZo2X1By+PQ7WQL90zBgETDsJweFUmt2vwTRNFmBSODx1xCvb9twRTeDNzYZsQ2JmORpNNvwmgZdU+CKiMDjj87H7WOHomWHy3DTjQ8iRq/Av96YBM3ai9hIzpUxMxP8HK1LUWHRssROs4b9Njjkiv6GZ+2Y3ekzGMEr6iv6VC0CZdUKLn98Fxo30DDjny2QkBCJZ97NwLX/aIbWTXQGigz45ILiUwYj+fQ+sKo2ABSEbfZ/3o8lF2ULYIRrkjtesQzhqmxhGQRKsB5QyMVxyzCZCwuBQq9FANLNHdcCUQ0aokFSJKsxbFYQ2qxqz8qrQZNmPTDq5kkYPfpaTJu5AhNuiccz7x/D8kVXOg0zcmEOOKqCYweO3ZvSd94bv2F5f5vIYde87j2VQNWmcDpELq7MZHxV1ai0Y9GsgYl9x4Jsp7Vt5iaqUMAvm08aUs5+DK7gNlhWGauKa91sbhEECpkCWzyxsMxIaCFNCuYULwgUAVC9lhIGimkL98XdGXODLCZRweqBKy4FTds2hUuzYKs6q4HoVlpl4rV3NuPBGzti47odGP38IWTuvAuqbQKqG1BYL0EAwsgB2C4Vsz/cnHLT/cuPnSoop+yynhk0SL9hbG5lRXWIKJSsLVQdDVIGo7pgA5b+lI/zurrQuNtN+GbRB8w99e0SJxacg+GKboSU3jfBKlvD01IK6LInLn5azFeRpZjgcYnvbAeUsIV0QJEWchL3RRbCg74ERbwmuTkC3TQY+GpUEpq2b4foWLIWfn10iZrLjfff/h5PzEhH+pbRiGpwLgKV5cjc/SVad28vel0SFP4z6PcXuZu8mvinA7J7dqd5hmFcU5ebot3VrOdYvDh5Io4Uqph8VyrmfHMY0z/NQtNEF+ZN6QRN9jcARDfuhiYd+sGs3AwwejvUpCIrouAooOC7jBZKWks4KCzG2CLl5XGBWUo4KCL7YvGE4gozLfp3PTElDBT6TIo7GkmntUFS8yZOFkWfI78siMjoPsg9sgmbVi+FEdcRj0xahv3bxiI2ShRR4auvKTi8KW1CmyFfTjwVUE7JQnbO7XyaZgUOGRZf2Vr9DE1DSZmBFVsr0Ts1Bm2aRuJong8tknWQ5ZBLkCKDuJShSGgeDdQcD4kVWEIgYiL1LQgUJzjSmjNUBChh8US6rzBLIesxgjwjM43aKXEtUEwZa3gGZhNIMiEQlsJA0T2Ia9IKKR3bOKkxbaKjGRW4evSnuGJYU1j+GgSim+Kxh8YA5m64PK4T1t1WEdz6/bKkU0mFTwmQtLkdjwYNO6UuGLxiVfHzjiL07N4cEXEpaNDAiwcnfY/HbmzG8nSZgMS2HIqGyS6oZg6nsx36gQBhzGAYR6XV+VA2i/EsyDPLoMUOiyns3zaLKcQYsPgiQHFS3zA3xt0epcfkAum1edDndU7IfZHVEREa0+Q0tEptT/6TBXnmm9wuZGw7jIHX/xsZe+9CVUlTbP73uzj72ougkonTyrIMkW+onON5y5qe+dGvZl2/Cgj1wDWjfE3dtmt4p49Iv1snp+PCAcn4bFkuxo9uhZ5nxDjZVHRyKpJbt4TlyxL5OgHJeoKh+BEm1eEg1gWFPhdPe9niO+6LXBAHihWDLNDbDBhePPIUmCdtPH3m6W+QASJdmaxRTgDF5oRmg5ad0LJTa75R6OJ1Hfc88DUefGQwWra8CKvnPorxMw7hvtt74uob+oQ2FHtjG/C6EN98RsOysrKSX3JdvwrIwfmpR6v9ZkrdHji9iWxxkpN16ToOZfnhdutolhhKbfWIBLQ8czjssk1QNJ1bDbMs8daME5LpYl2WmLgrLnaTgYVA4Ytbj6WwxQ7CNsXCs/pExBcBCrkoZhEi1nBAeOVfLyjSemCjeY+BSGrSUCQgRGBpyMvQ8fhTb2NzuoKfv7set927DHPnjgQClCHSxgklJ9m5lbuadX2ny+8GZM+cTh1t29pj2XzxQuoQHTHN+6Ps2CrqCYj7QosZEhOoaN3/DtglK1g8UVgfgTYYBW6uLHRoEwYUxQ8bdph1MEuR5s/eyWZVPrkvCQqnUijtpTqDux7itxh1IjIr7sJo8QFTuCtJu7BCk0CWoEiXWCfQBwyg64UXUY+dJSR0XZs2Z2JHWglGj06FbfeCL3835i5YitvHnVsLDGbRqoL3Zu1MueOxk6fBv2ghaZ902WUYRqoTOwS7GdPiHEx7exEuG5KC+Ei/I2oLz8AoM2p65u1w1axhMYKIO5tRE6TD1RwpKLMUlvYKRSLFEukWHNVh7cukQM/TVLaKbCeyXokVZD9ttvCCOiH6xKbsi1fzFMApFedWFBaH6HESgLCYQiCybcBex0KJz4NzrxweVpUDttYAZvA0fPP+I7jlhRzcPqoTpk4eBo4yT0TIzdIG+nlb5hf9L1586cms5KSAUN0x6s7CoC9AWZKkmRX2onHNz8A/bvkasyecjsRWXeErOwozGHCsiFxSVFJ3NExSoBglUFQ91EMQSg7OHZE1SF1UGDB14gmzKFu4NVoc+pAsXipOMGbxQliKrOYl4QhZNDJOS6a9vPCsRVCeBJTagd6G0aANeg7s6qxpcYWBAYPfRKf2SXj3/RcRH6cBvnQoRh6/TgEGgaO4VWiNp5103U96x645qTNsyxpXV6ZDGemsr3MxrF8jbN5bhW/XF6N9Cw8eupElYXy32wpa9LgKSulaQNN5gBYUt6pRsA51/Zjps98JEBHIhftilin72Uyzxd6AZTsiG+YBniyAYgsJGsgCiB4hqoS5IEHBUMwQFsEthFyc4L9q8V4yBeY/OfclqnmREpdVGug1ciSpUPhnVgBfVQBa9PlYPO0OvLqoBE9cn4x+F52PhvFu5xrYNVs25i/e88CND656rT4rOSkgBz/rVuDzBRPDAaHw1LjNOajxB1FVlA7TV8BY0d3pPqS2JWUAX+iGrS+A106DYgdZI4coCCqquMvij6nVCXR0vOTOQq5LdJdYf6OmpiVMo/qEz2ArARh+bj226XesxwhypbauWzhyLAMpLc+AGRDPZxiS5RNJyVNfeePWJ363LWiqaW/7+SelTfMIDgwDxUSWryEuvOJs/jT6mxqNJR/Ox7vfBTBzxjDodhM8NWk+pr8wzCFFOSAWKv12RkLHt1udMiBpc3ufDqXqgJR6OkFaAbbur8ErC2vw5PVR6NPnLBTkHIDXZTn9DPosTVNHQilfz3gsyXGxna5S9sUzLKmDCmeMHQsR3TiH+1Q9KDiWBdPwOQvAMiWW5wtSkSwiGGAZFGeJbaiKhWffy0RepRtvPtic0/GSG2O+nWJRaPez+kUmC5R2KDbuf7OQ9c1fubeFQ2LSa5eWVqPL+RchLo70HHxffz1nKc65/AG4rGr867nn4E1ugYfv7ssITYabqJ0opXlj7p5GDz+zLr8uKPVayL7Pekw0AoGn5IP5bgYatrsMRvk+HE7PwI+bs1nNMeDMBNx7TXNuHQDiW4+AJ7CR+FKQe+I8kFCmy38zYIRKxLEIHlNYk0cGesl9ahEoPJ4D0/Rx8xcfTvJPRJcYwQADhLsomzG1z7x7HAXVbnzx3sXI3LsDtsnjnKRiGDgClPA4QY/RCIzpeYiLj8QL41o6dY2sU2gjHCjw4rLrhzJXSJeafrwCI66cjcIyE9de2gFvPH+BKED5dTFGgD63bePFt3eMe+qVTW+dEiBp8zpXWhaYOilca7tpdykOZlQipUMqGibGoUVELhrGAKYtBdMqktufC6tkqyPPYbWKAEKSiKwfLeJFvZYile4OWG4UZuc7FuK4DpbSEhBBbh2slWuynT3lwywczlfx3dxLYJoacvbvgm2FAKsLCuupiJjDwHgjBy6vB28+2o5pu3jSIOMJTyCycirR//JLEOHRGci00Lq3AUy9ParLKlBy8Ess/CETd9/Rl1knZ625O9ybXrG7x/BPO58SIOkLu9mUXfEaQWZY1MCJQklJMT5akovV2yrRr1tDPHpLCu/8kcwmqjmiI3xQLB9UjVuGornYAp0Iikh1BWXCg7eod1S1tqUobhTmFDLhQriFUK1hkWUE/DCo7jAJDAuTZ2Uiu8yFJbMvQTBAwVlH7qE9LNXlYMrml2h6ydTUNKGrNu5+9Tji4iLxyoNnICgKS8rUODkpsjnBm+VaTXDukM5QyNXZNlatOornXlmJswZejBRtNb7fpePz985nFsZu7K0tKvThbT/rBA91wh/oGJkbvu/Zk8MPy3iborI4Ey3a9QHUSJjVe3HkcC4aJXqFXEdBwmnnwyj8kbkqGSekkK1+S6HaJBRnQtkXNYjC2qKKG0V5JTBNPwu4MushqzD8Pm4d1M+AjckfZOBwgYofFl4FM2hwOsX2IPfQbtgGBX35fF6/OJZikVTUwl0vHYPb48LMiT0QCBAJKXoyREgyCyLceVVP4KzdXY1bxo1wFly1LWRXdcPGb97B9oIOeOzOLqgp3Y2YGDevm1jYC8Lt0tDlwi+7HThSuiPcSk4AZNfHnWaquj667sklWuTPVxdj7rd50BBEl3ZxmHBnG9qUPDW1bTRs3h3BsjTurkRAdyyF6JJ6Ygqr4OUZESF45tkVjynspkWgKL8UFrkcsZvJTZF1GAECJAiSGEyeeQRZZS4sXXAlS32Jt+L5sQs5B3ayGBJydzIl5qCQynHMlENo1CgOrzzSGYGgoFJo4cldUQFKVsLAoH4KT4kzs0rRbsC5aJQYweOirqNgx0bMX5aLL1YXYl9GAJ/MGIoBPZJZ8saoHdHj+feagomj7v1hwi8CcmjRmWn+oHUGe3FRPdOCRSV3Q3RSe/jKjiFQshOb0krQtV2s81quyEZwadVQzWrhnrRftBSm1qCaRKTKoVqFdayc+oNbigfFRRWhGEILI+KG4a9hhOJzM4/icD6w6stRsIK0gNw1MHfqABKslVXJGoNixtgXDiIqJhLvTeqNQJBTMbyTGOSvJa3CJGvkqTKrdYIB7CxogEtGEHXCicipM7YgGPBjzPVd0CzZC7/P4G0E8ldGELRPiDXYe6hs+9mjvu/+i4CkL+pe6jcQJ+TGbGH0yEQcySjGXZO3IamhCx882Ra2KxqaJtuxQHSjXjCKfmaxgwdqriB3LEXlAFBAlyJm5hUZKMI9MXB4EiDrFO46PSgpIQ2WcDmmASPgZxZCDadnZuxFVqmOpZ9eCcvgVuVweqwf40HOgV1MsSJjiLQUt2bjtolpSEqKxfRn+zChN0uFSZ1Ciy/AYK6L6BaLKBpe7RM9Q9bz9cYAxt5xtlNIWmgJ21cCV2wTaN54WL7jCFQe5b0hR6Jkospn5bQc9EUzOgsmQanlsugAZkJ0TTm/V1TPVDd44nHvc+vx+hPdoSsWdmV74C8rwZkdoxx3E9PoTPjy1kOjaEUFIANGgCLSXioiWaCX1iEAqZVpCZpFBnlev9QGhLkqclNWEE9P24P0PAurFl/F8n3WrxA3CYoNHXkHSVbEkwIJClnGmIl7EBkdgQ9fOQ/BANUxvD/PgrRJBCUtPOe+ZO+9bi9m+YYiXHPzUNJgM26tsiqI6+5ZDr8vgDGjuqA6Jw1XXjuQyWNlP4f9BGqS+32RQD/rBSRtUb8UzQ4cJd9bq1WrqHhz3iE8dltXRCadhpdnfIMz2iahV2qseJwKd3QKzPL9TEpDVblcZJ5difMWAggiGrl18PukRRAbXLd4ZBtDj2AWQoUhW4xgAIpt4MlXdyCzWMHS+ZfzfN/mvW9qgNGNsfZMxaIj/9B+J0uj1yDLuOWpHWjcLAFvTjobAT8vGjkYvH/COTApJ6LCjgsppDuTja09B0uROqAvGsZqDEhF9SAicQCWfjAeD0zPRdczGuLtyWezbFNmafQ6qm3gqqc3N1m1qiC3XkD2zuncWfV6dobT7VJ84NJV3PviAew+VIHeneMx5T4WZvhNcUHTPbBqCtiCuqhlRiJkXdLUKldviA5jeBbGDvhrnP1l9IrqcmoYRzurRaC0zCcA4a5j/MtbcSjHxOqFlznuiYNAEtQQV8aPKbiRe3Av3+V0ZA4WRj+1HTHxMfh42vkIBoNQabEd6yGqnh53Yj+FLKCWGM8ykZtfDTXxdLRvG8es1jQVjLhhMSzVhbmvnoOEOF00xYTsiNoDpsk+77/mZnd6+Z1tafUCsmlmp/6x8ZE/Od1B2m6WhYZtqC1ZCUWPhGEEUJW33tEzMXW5FgHLXw3brGL9cEaZqBo0OnUkA7fmcnROMrZQVm2TeFrnVT63Jv58XgNxlljRPCgp8zMdLy3SYy/8jMwi4Lu5F4tgyZ4sLIL3WOi6LHK39B6KG7mH9rEdTm7j5sc2onHTBpj58lAEKZsS/JQM3DwVNlh8oPJBtXnKKwvHurLVsoogDhZF4LwBLRkDTZssEDkAcREaAtRECRah8Ng6OyqCakepsDSZEG/iW/vPf3PBEV5mhBRe/JfNc3rcFO1VP3SaRqIp9fOuMjz6+kH4DAWtGrlw1bDGuPrCFnwnMgCiEKjIA2yDAyGYWxnQaaHJWljsoODO/uOFo0wCSNtEdYC8jwhJqTBXdS9Ky2qgKCYem7IeB7MCWPXpxZzL4r5PfBpBMjJGWFgLi4XcQjTVwi2P/Yzo+BjMf+cSR6QtLYNSWVbnUJHJ6gWDBWGujJRpsFjQMC2xz2/i2y0B3HRFBxZvNFXD1jXrcffLxylwo6wyiLuvb4d7rm3NezOsNiJbNvHUm4dvfH/xkdn1ArLr015jXarypkxFGWKCxtCYWwEChgsj71uL797px+luVlVHI1CeDRVBJ8NiYULWGLTw4lwFA4BV79wiKJ5Qv4Q3sQRowqp43UJuz4vKGj8enbwOxwstLP3wfJ6xOEAw7WdtcGhpmYKe3s+NoiMHMPqJDWiYFIcP3hjBVPIcAIoVXIXCQJTprhDRERiKaPOyeqQegbc/YGL+D2UYd1NnRt/Q+fkta7ei1emn2XExOltC1ipmdREHmLXALRMvfnT01mnzjs6qF5B9C/uNh2JOkr47PGMJsbYa0jNK0TYl3qkhTDMC/tJjXKjMzpnLDIsvlK5riD/9WtYcYiDL062yWAw7m863Jt/6qq5zN+ZyYcHc2fDEdcWlF3VnxZXCArdF+5kdo2aVMztWHeKLWFnNMj4NV496HJrHhYXvjxTnDvkSMCCEeIL1VUQPRJGKepuAMxgoJ1Pdk1t6+/M8PHJHF77osHHfs+vwxNguSIxVQg0qxoXJPguPZRPeSX941pfZL50EkD7jFU2ZxBeN7zhH3FBnCkIoVQUMwwN/aSZbIKpNQuwury9UzQNLIQLOEHWJqFWERTgiB7ZFQ3Q4LRAd/H/0pZ14/K4eSGjgOeFQEH+KxQo0I+iH6aPgT0IHzqx63CrunnoAjZokYuZrw0NWEVar0Huy+sJRtUjFvRA/sBbxyUHxBy28vSgb/xyd6nQkNVjs+JxUQzKWQLgreh+WZSk2nn3v6MkB2fU2NroXAAAc3klEQVRpn7Eet/ImE1LXM3IiNI0nbLgLBbCADn9JJjs6zCyJgilzRbzQY00qzctU7U6KK8+FyyJQeH1ZJ/DQoOLxV3cjp8jGJ6+dzSthSeHLLcV8Pa+YiddiVEqAF5CUGd7zr4PwxsTgs5kXwzRC6TzLHkUQYkkMbQQICxGyIiboJi9DfXXbQpAVi1Jlz4tDem+KIdM/y8HDt3VgDIJT60h2WFogeQiyEBHYya0/9uaxuxYszX6zXgvZNnfAldHR9qcckBDzKmOJ0z0MO+1KfwsENNQUHYcijkMwEES2xfULbkAjwbURCtSy/nD4K77TJZtL2dBjr+9FZoGBpR8OQ0mJnyuIwo+khZGDtBCGr5pX8AaRdyrueuEAEpIb4KNpFzhHIBzrD1NH8hbwiaAwTbGgTggUoj9C7isU6CuqDMxbcgSjr+noxBj5WWS8YJbC3FWoJawpJibPLv6FoD6vb7/IaG2tU4fUarXy1DL8vJ7sl1DSUFmQzcg7WYkzS6D/UfGnCUBES9cpGuuc1pUVNLm58dP24UhOEMveHwhLc6OikqyLa8H4+4YaTYzXEiQjgUHNqbtf2A9vdAwWzhwOIyg7mnKTcfKy1q0+UOQGYUUntxSmZmGBXmZfBvKL/Vi5IQeXnt9K9Op50JaqSd40I0CE4lJkWfQhpszJ+ceHn2curddCaGRSbEL8LpZ8iBOw0lKimw5GZc4KJq2UFkPBm7J/KoQIECNAqWlouo9jKTS7hHUJhcsS1btzeFJcDZkyxaAnXt+HrCILX08/C6atseBe5efTFML7JkxgLVhfScFTTTNu0h5uGa+dx0V1LNiTG+WAUEXP2/ic3HRuwoWxjSHdFwMlZCnOwSBKIqgfY9vYu68IOSVB9OsaHyIh6XX15jCr0kVzSiQPjDkmtYzBNs4jMzK7f7GqYHu9gOz+tFfjqJioHEadyIFgrLcMeOOaYvrsbRg3qhugBGH4q0RdQVtHQUFOAeAvCzsMKekRSl112HQQE7xOocJPUiYyceA9cODJGQdxJDeIJW/04u1OOlLtcqOKhAwyRlE6K4RvskFFu5bW+67n07hlvDWEdTJlPKSflAXKBILTLHLoGbksITMKiys8RaXALs+RiJ3v6ISpeDTwxfJMnJHiRrNGkdDc8axmiW7cF++9NhkXDW0DGvfEkxUqQhWnt08dxh637mhRUwPKiPhGDzfblbMGeVs11mq4Yp2nrw1SRsBXVYrKnB/h9/mQkJiAm57chJkTu/OMSgCXl5kH+EocqWi4paguD9dV2QF29lCCEkoSOBhPvZnOLOOzF7vygKvprMRT3RHwBzXYdChG3OR5QgrgLGbowJ2T0phlzHrpHC50YLMZRY8+7GCpLHwti2uMyVJCMxwFASazsLqgsFZs2OFT28LEadsx9soW8OgW9hwOoJGriKW05WVlSDz9bLg1P+yqDO72RMeSQDYsBLvdsJPOjpTXCwj9MWfF4PxqH5JkVb1kTTFWrDuO5+9uC92l4ZzRG/HQTe1w9YhW3NpFrMjPzodRni/E07U1ukR98JNQIu2VoIhzCATs028dQXpmNRa/2sNZRKr4GQGpeeG3XCxtZmkuqxe42oQAoQr/7uf3wRsdjQVvnMs+dHhafoJslR9ed8hIvhhcWSnegP+Q5CQrHEWnUWizJJVC63TbQ9/jpYe6seujdPeVTwpxXd8S9gJTP6vEdz+X4ZtXU5EYpzkUPa1HSYVZfPbYfcnhh0NP6Bge/+68HUELXVivg1W7GpTodqg8vgEvfJyFs1LjMeqSNiCKhgd4ugQV5cUVqM4/ysySixlCMxA1lmFxITSjS1jBJ/guFXh8ejryi4P45IVuzM1w5oUXdIw51iPgM7mb4kFAHB0wuB8eN2kXYmIj8PErHAwWmyQfJgpRBxRnVCBFP+7SpBZPssQiSAoBHkel9smtkHy1sNiHF6etwRNj2gttcRDe2A54euoi3DAkEk/OKsHMpzrw4pO6jGF11sadJTtueymnW7iXOgGQtG+HvxKp+h9gVAep1el8nc+L3lcswayJXfD8++mYcE9n9O2a4BSPlBWZ0JC9ZzvX2srCUmZlmkdUqBRDBIelE0OsYvyMIziez+ea0EiNEPHIawYmnnB5UUOAUH9CiAkYF6RwMKhtunD6IA4Y48BkNsiDNus60nYVGRrfLNwqpNPmgZ53K08AhFEqQQ6glKwKReTcLw6hoV6GnqkNWUCnl7j92V2M3u/ZIQKLVpXiq5fOQMBfu1tJn+OVRWWvffhVzgO/CMjGT3p1apLcYDfbOez6NFBdlF1Qg9bNo9gi+gIKq4BDRwp4X+PQtu3QEagtvmbUhVsI2GjUBd/5bo+O8W8dR36JgVkTOnBmVtQkDBSmVNGZNem6FzUBShl50UVAUcy4Y+IuRMd48eHUvrXdVH3CCbJIslIGAr2+iKCUIFAMYWyN2J/s+cIYBYFJhSNV3rzK5jud3NgNd/8bL91/OuvpyzOQgYDJACHw1u2qRJ/USCH0FgeOiEFwKeh2Y9ogn4HVvwgI3Vm8brhdXcP9PbtMR4TAm0lsbwl5EBNCiw9QmFNsV2QfIgl17ecwQKjdScWdxpjfCe/nsqJvzrNtuS+XhGLYZDcat8FGXugRqAmQgp2mLygsmbh7yh4WJD+bNoClpVJAIS2QZXWCwKwrMeJrTyDwVJhlWGFTT1n8cPQETkHv9OhZ08sIIr/Ih2emrsSEMa2FJozXKFw5KbIqCZ44fu2cl7RtXPjkwajsbNTSx9arXMxYNrTQ5XJRa9Fpt8o0mAMhznhQL1wEZlmo7Vu/AS6ajMBA41orhZF/tGP8NO0TE2YVoKDMYkMEmK5W9N4pY6N1CLcUF/VKXBGoqaFuXYAdCLpryh5moR8+35stErWNOSUjhROhYw/cfYrrCKvyyVLo8cxVOYJuYSVhAm8+JlLUL0I0wQ8QmZj+9lp0ba2BdL+OiI4tvKDYHWBClkFWQ/ev32/sHzv1SIdw6wiz0dp/PvDVOffExEVNc9JSMf1GHs5kE9YENSKfSaejqCG1df0eRCI0z4v3S8hCiJ/149mPinC8wMDHT7WCSWmnVMNTEA9TojixhFH0OnwBihkB3DP1AHNv8148i7mpUPexPoUkXWeYssUR4/G4ErqJyl0eyWbOTcDAGl9yYrY4TkfHnYMmLrtxAd4e35FX5yexDEd25Jy7p1ezMH5m3lNL1lUyIvdXXdaG93o3b9Op0XGWsIQJ1rjkVoxNYscMqBkT4rwokwmaCravXImYiLCz57oHuqri6fezkF1k4P3HWzltV4fWZ51HyqrC3pPcG4240F0MhLGTdsLr0fDe051hsvqCN7jYbJIwSRFXTPIFl8Uf03nVsRQOinQSvGahCQ61ahKuUq69aIqCGTM3IcIsxtDeDRxa/lQsg8UZW8XVT+V2OpRb6bRunY1dFyH5e9nmyzP8AauldFHOwgsgeCbDfS3rhfPDaszlbFyzG5FmgePDaRdPnl2Iw9kBfPxECxhhPW/pnhyWWOcJAk9duRyIXNLdU/cxvdScyZ1rZWPU4HJcXJjShafeohXAkOGCPJZ1yR3v/M4XnHtP3ohzahJhNeEpcU1NENeOXoA3H28vhuCcWsyQafvhbCP78qeP0QlSrv6ubav1Q7Lj07MfbtI88V9U9jMvSh+OyXhkz1qo16XQTaSVFCjpWNmP36xEcmxohPjxAhMpjalAFBS4qGHkLpa7V2q9QmoV3mNPP16DTm2j+WJSf55pwrj/D4FCIIqmVl3FPavURZJSK0YQAxD+bQvck1NSIG/8PamfQzO1FDwzdTV6tPCjc/tYlkmdqmWwzwoLo57Lnbwnw/dkfStfb1CXD6zeebVN8hi6MelOWC9C+m52+cLMeRDn4G3amg3k74GYNROWnYUF2LBxgDzVFXLTsHEbzBXJ2oVEexTk2ebgPXfmroijohTZ0RRz1aTDTDuWEnZKi41VcjGHVMt1ha2IBWFVgpAk60rbX4gXX/0BU+46jctJ62RT9cUMaRks01Q0XPJgQUJmeXnxbwYkY9kFS+Lio4YTGDQTilQSTjYTFjtCImnRYRRWM+/D5ejQRLRtZUYg/LqjTJTq97Cpn4x8FKDwjiNXN/IwoUF3CXfEYg5PmflhUhFXRGPMaWbJufBiw1jgls6ln/TZ9NpxQ/B4DuEo4kzQtHHpjQvx6v2t4PVwwpAPKQhV4KHePLeccDDoZV9bWLLy4+/KBp8sVPyihWz7fFCr09s0PUKNFXkmXUp1pGVIMJzGkfS5igp/wMaST/6NNk2E5YSll9Lvc2F1aKo0j1VC08Usk8uBGGNK8URQOsxCRCB3hbeNdTe3ZsEWSFBkTJEukkBxbixuyGwqNGuFpcZhrez7n16Nnm0snNMt9rdbBn8z+5opeX0PHq35+XcBQk/K3XBVWkykdkZ9luEMDnB6IOJdmdqDZ0t700uxf+1PSEni98nAKt2bA6gUR4gkIVxuytwU9VMUhVmpU0RSBkZTeki+yigTXvBxdyZqITasIBTcQ8BwoMPjBLkotmoOtSIySE3Hu3N240jaAdx1TSunBXuqlsFe07KwYrtv1yNv5xN3FaKt6yDzixZCj33yvp7tnx7XaR8djpQfUnJMUp3iUChORiIyMFZ82Vi+Kh1Wzh7GdoYsi1+JUzxKkRz90ZEJCZEEu8/mwZy5I6HrkmmyiCmsPpIACDfm9HUkvyULWRH3GOmoKIzUdGh4R+/FXeC3P2Zj9ieb8fJ9rWE4Ex9qE4XhFbg8bsBawAIMr1tB6q0ZdEr0p5NZB1ubX7pT3pe95rLvGyZEDQ1RETxg8p0n+Z/QjF35PGby5EcVFZ8u3o34moNIig9Ts9TqLvIUl71sGChS36WxYM5dSK1YRlwXgcUSAk4s8ikLIgMjOat0XzKOMS6LXzcJ8thPVq5JCj6UnKz8uQBvvLsOrz1wGothpxIzZByRYNBbvf11+er3lpQO+rX1PiVANn/SI7FLzy65sC0tvLg6ORi8ucWVjXySDwXqj2ZvRLJ9HI0ahD5wbXcixBEsrHA3xUhGVu1TqisKU3HMWnJt5LLYOL5wUARzS+kqr2dqH8emJIW5S8qSRIOKzWIRfRBF0bFs1TG8NWc7XvtnW6Z65LNQ6rcMLs4QZ+aF6E6e0DItBAY+cKyz349fHbR8SoDQRa6cd8kLA3o0fJS5Kcf8Re89nIaQs0mcASU8SBI49NzPvkxD9bHd6NJa9ualpYUFYna0UcpUxWKz/glZABfj8WMP4fGET8NmdUjY31mckCJvZ7aKYHMZLUKDlKV4glsKWeGMWduxdmsBpo5rwdiD2tRIXW4qpJZxsiwBiq4quGd6wcw1O6tv/zXrOGWXJV+oMu3mQq+HhtZKCqUOMSeVHJxpZL5H0hAECOOHVBUbNmdh5ZK1GNKNZhryV3dSVOFeOCD8QI8c38poHLHbyW3xzSHdFH1NEQ/U7AsmZCosJhCxTcTeSBS2IjWWqS0f8aGiJqjgoec3IU6vxP2jWjIBnWMZ4iharSl3gqOSf5NuSq7ZlkPBsufm5zTJzAydAfnDMUS+wIxn+ra946auBykNlpwWPwvIVpGDQCmkpQCxQ2Cb2VAD6bAsLl5mjK/ghYqKazBl0mIMP8vL5JayAeEUl0K0TQulk9tiwNDbcIuh92H1h+ybyF6KTqp7Lmbg1sKzPWfwjThPz66TCS+ov8KztI27S/Hsqz/jxuGNcU53ntrKmEEWEt/qPJRlroVRUyE4ea5IYcVhuGKFn8YgyzMveTpncE6B8eOpWMdvthB6wo/zhj7Vv89pE5m2XBB4Yo87i+rT+uK5R+7HvJXVeHtCNwy9qLdzPptYX7oRb0RPf/2dzajO2o8hZ0bSkDanj8KtUGZZPJ1lNQm7w8UtS7gmBxRJKFJMoelDwv2QC5OjPdjT2TcccDdF51EqKgN49u397Bsaxt/WBg2i+Vcv1Y0ZdEa/cYIbUdFemP4qJHUYgby0rwU3LGZ4iT48peo3PZ/72s7D/lodwV8D5pRjSPgL7V19/U/tUqL6ywkP3BWIdqm7FWZMeRlpxY3w2guXYeEH83DxVYMRESH5Ie7OpICAdlJBYTWmvLwSTSLKMKxHBJOAcjcmvxqC970ZfUmxQyyq3BA8uxKUimyqCYsh/+8cbQhjf+m1/UFgxpz9WLu9GLdf0hhnpcbys+jhlmEaiGs5CKUZKxlI85eXYnifKJzebzRefel1dG6to0NLEmCIE7/MFQAfLavY+cbikl71EYh/mssKeyF3efqY9Ehday7GYopjzPzDvzZlAe6ZMBnlGYfQffiLOLxtPIpzKxDTMMiU8Nx/cfmmvNGCHkwvxL9eWYkW8T4M6haFRJoSqLp4xiUGDTmWIr8qglmKONZQ69CoSBYkQDKmKDqy8vx4/6ss7NpbiJGDknDxoEZcmV+300eCDaL+q0vgiW+GoKkhWJGD7zdWILc4iB931uC9hxqxATbM6kW5dzTXyLv75bKu+VVVfD7Tb7j9Lguh17/00mYJC167rJB/fQOvH9g3BLjisWjmfCz4oQQ/bS/D65POxYjzR6LXef/EvxeORstWp8H0ZZ0ACJf28NQ1J7cCH87fhU0bD6JnOy/O6epF44YuUaPwQsVxl+S+KJhLAlQOSROZFdsAioIjmdVYur4YP24tQUK8GzcMb4GObSLFYE0+nzGctSUZaEzrC1F6aAmy8qrwxncN8PLNNXDFtUBl/mEcyTXQujEdVQuNdydACiuAq57L7VxZGdj9G3BwHvq7AaFXeO+5ga1vvrXrAcW0mR/hx9tUPPrUUgw5rwPOGZACPXogHhhzJ1p36oBxd92NgYNGY8PqcTB9/Py3MJbQfF72N2qBEjjA7r3FWLRkD3bvzUOky0THFgraNtHRKMGNmCgdHo9LfFchtWPp26JV+rZO1q8/cKQM2w75UVYNtGwWg2E9o9G3eyJrcgUDXDBRX6fPFdsKvpJDIF0BKWJSknUUlwVw5YTjaJrsxaNXx6FrGzEHSywlgeELWMZlz+QOKyw1Vv4eMNga/t4nyue9+ES/1AfvP2uX5ecHZiQNUV0dQEy0B5W5OTj/9rVYu+pDPHrHtUg5ox3uHD0A/kBzFBVtR+PkGC5CExbCiylx6F/4AKYWsRVU1QSQl1uJQ0eLcfBIGY5nV6CktJrPYBST22IjNSQmxaB1E4/drlmE0rSxB5FeysZCZ/ucCdli+CXbAGIiHln58i3lOL9vM1RXVWDGohzcdUkc8kuCqK4OomVjN99IUiMmXBWNX79qYuYVmfnmoj+ypn8YEHrzx8Z16zXpyUFrYFp0oobveiG1ST9WibnvfsUC9Q97VPzwxVgU5rmRvv1LPPh6OlZ9MQqWHQnLrOLn+MLSR366iRIAOSSGXpt/k06InwsF4fADlXxiXNikUWfOe2jmrxMz6LvBu4xG+u5FiHMD+TlZmPJxDmY82ROvztqFMSPiceC4j339xrndvKEBOCKOB00YVz+Xdc0fBeNPsRC5G57551ntHrm3735WMzgDyDg8JeV+bN2ShfMuOBfHt23Azp270TI5Ct/tsXDf2L6oKFKxO/0YenVvyne6GEbJrUVM7xEkHZ/UwE2C9GIq6LB/aBSfHEIWfhaQHw2QX1MhACGL0GNgB8vhikzAR4v3YfvBKnRs5UGbpm706+jBsx8VILmhB7ddECkIlVBqyy2Sx4xRk7JGllaYX/4Ry5DP/VMsRL4YBfrpky5OaxTnTWYbXRB48v6srBL0HTEPN1/dHUr5UYy56x9o1uY8PP/IA+g9ZAD69WpGXzOJmqANt0LDZsgyuBbLCoZ0vScDo9Z0ameyqABD6nNtCzFN+kD3NsHezQvghonYKAXrthViQLc4+EwPZn2ZidsvimeWsPWAD51b8XEg8jARdwHA4Rwj77rnCy4JBoMn7W/8VpD+VEDEm0ds+va6L7p3azzMZlK/2m9Bu9kfVNGl/3Qc3nYfKvNr0PH8WTiw9hZ2YFL19sLA8+/D8s/HoSR9G5JO6wsLdDKqwMlo5HSF8NFKtSxDHHFj1Y5twxPXAbFNeiBYsR8lGRtQVRXArc/uxiVX3oLyw4tw58gkLFpZiJFDT0eTzhfhzMHPYNGzTYU6UZzODaszqED94NvynQu+Cwz7PantL4H0VwDC3u+NZweMH3PbWZNUNkUvrOAQTaqlP6Rj2OAOWPfFYlQnXIhBvWn4sQJ/fhYuvm8tli8YiW9W2nh0wgdISozG9wvGYOOmrejVoz38wUQgkOYcgaOMzBPfFzUFq5igOzblMgSry2BUHkZVyV54XBG4/vH1KK1WcEm/KFw3vBmqKqqwcVcpMouBG/6RzKSeIx8/hOIKG9cMjsWYEXF81hazBp50MDdl2+ZtL+ZP33nY/8hvLfpOxVr+MkDozW+5rlPHCff3/6lp4+gG8gPR353z4QA+/nQf3vtgDW69sRduumY4pk56DecN748u7WNRWR7A/c/9hLcm9We99I0r1uLci67B6We/iHULR7AZV2QZ9E1sFce2Y/G6Glz9j+bQ4MZZo5Zj+JCuiFEyMe7aNvhqRRbuGDMcHQe/ix/f6sQ0xS98fAzRkTofhnBuPFMjkmKGqBgJhnPmUVOwemdN9pRPim/IKzJWnMri/p7H/KWAyAuaNnHg62NuPXOcYim6TG95fOBnuj26jQOHS9kc3N4XzsGxjaNhWnH4btEieJudgd5dEpj7KDqejZuf3IiH7uyFft0b8DN/ponopF4YOPJV3Hh+FK6+uAOgRmP7wWIkRgVx1+Rd+GxqF+w/mIcxL2bhgeta4MKzIlidMuWjLLzzcHN8taYMw3pG8DMs8uy6SCLI4xomAv98q3BeRkn12FNlbX8PGPSc/wgg9EZRUWg8/82LP7/w/HZ9/DU0L5d/eJq8I7+xjRaksjqISK9K49jRa/hsrPv8Cka30Bn0oKFi/Ivr8K9HesIQR5XpbKErqgO++up7dGlpwN2wMZIbxtlX3rdCSW3txR1Xn4bYCJsNQNt7LIg+qdH82ABs5BQZSI4X3JqoK5x+BsUeXcHri0s2f/ZT9R1lZcFtTqr1e1f7FJ73HwNEXovbjS6rFl41q1unpO6maSnE/rKKWcxwZzuUDUGmzIp/hxUbi2fbmDp9E3p0bYxBvRJD1LjtwY/r9mL7wWo0T1BRFvDgyiHJuOXJbezMSY2PH0UuKjNx+Fg5zmwfVftbe6TmVlgGy0Fs216+uXr/83OKHy6uNr8JHzB2Cmv6hx7yHweErvYZQN0xvE3HwWclTb911JnnkNuhqZ180AvRGeIzsfqBzyHh57ttPl+R2sLONxlYWPZTDs7plcBc2IoNeRjSN4ktfqumEc4XTMqTS/Xppghs6qEEg7b1xhclm7/eUP1klzJj5SrgT/1q7lNB6r8CSPiFxcXFNbh8cPxDD93T96bGiRHNKKNh31nIJrrJGVbisH34t+CE1RmhofonP59RrwqdgDUMa1+Gv+iF+cUL9mcqL/l8voxTWbi/6jH/dUDCPpg7tW1cix6dE667cnjrW87q2riVx2WjuiY0q0r2KcKnIdStwOvT2jqVvzi5VF7hx+rt1VlL1pd+teuw8XFxeXAnUPvgzF+14L/2un8nQGpda9OmiCwv1ntfMSzp4mF9Gw/u2CGpeWy0Kxq26SaikM9EDE2b5kMqxbB8cUKXZpP5A2Ygv8hXvXVvedam/b7tX62tWBwTE7OmoqKi8NcW579x/98WkHoWg76TLiY21tOgQwtXiwivO8GlGM1UXan1HYFGwCj0B1FQVGkUZBb4syLsqKKCqqoKYQG1K9T/xor/ynv+fwLkb7h8f/4l/Q+QP39N/9Ar/g+QP7R8f/6T/w/7IipyJamOgQAAAABJRU5ErkJggg==\" /></p>","thumbline_image":"","link":null,"added_by":1,"created_at":"2022-08-08T16:55:53.000000Z","updated_at":"2022-10-10T15:20:51.000000Z"}
Slug: fortis-hospital-bangalore-india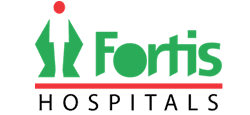 Fortis Hospital Bannerghatta Road 154/9, Opposite IIM-B, Bannerghatta Road, Bengaluru, Karnataka 560076
Accredited by
Fortis Hospital was established in 1996 with a vision to provide a world-class integrated healthcare facility by combining clinical skills, knowledge, and the latest technology. The hospital is known for providing a wide range of medical services for patients in Bangalore city. Today Fortis Hospital is known as one of the leading multi-specialty hospitals in India. The company's healthcare vertical includes hospitals, specialized daycare facilities, and diagnostics. So far this hospital is providing services in India, Sri Lanka, Mauritius, and Dubai. The hospital has more than 45 healthcare facilities, 10,000 potential beds, and 314 diagnostic centers including development projects. The hospital's mission is to be recognized globally as a respected healthcare organization known for clinical excellence and exceptional patient care. Fortis is the country's fastest-growing healthcare group that believes excellence is not a destination but a journey.
Fortis Memorial Research Institute (FMRI) was ranked No. 2 among the 30 most technologically advanced hospitals in the world.
Fortis Hospital has placed ahead of many other best medical institutions in the world.
For more than 20 years, the hospital has been committed to the goal of getting people back to their lives faster and stronger.
The first hospital was opened in Mohali (Chandigarh) in 2001 with more than 40 healthcare facilities to date.
The Fortis logo stands for ethics, human values ​​of trust, quality healthcare, clinical excellence, transparency in practice, distinctive patient care, and a level of integrity.
The hospital treats patients with care, understanding, and compassion with a mindset that the needs of our patients come first.
The hospital team puts organizational needs before the department and always respects people at all levels. It shows their teamwork.
Fortis Hospital started its operations in Bangalore in 2006. Since 2006, the hospital has established itself as a trusted institution in the medical facilities and healthcare sectors.
The hospital has won many awards including International Medical Tourism Accreditations for Excellence in Care, National Energy Conservation Award 2014, Healthcare and Social Care Support Award, Global Marketing Excellence Award, Excellence in Facility Management Award, and Breastfeeding Promotion Network India Award. AHPI Award, and Asian Patient Safety Award.
The hospital has introduced facilities like customized knee replacement and HIFU technology for prostate cancer in India.
It is equipped with the latest technologies such as trans-abdominal cardiac surgery, trans-radial angioplasty, and computerized TKR navigation surgery.
The hospital has been ranked as the best hospital in Bengaluru for cardiac care by the 8th Outlook Hospital Survey, 2002.
Following are the Centers of Excellence: Cardiac Care, Neuro and Spine Care, Urology and Kidney Care, Gasto Care, Bone, and Joint Care, Women and Child Care, Liver Care, and Oncology Care.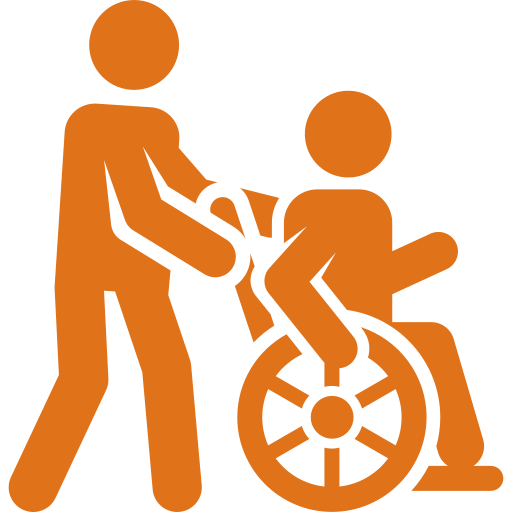 Wheelchair Assistance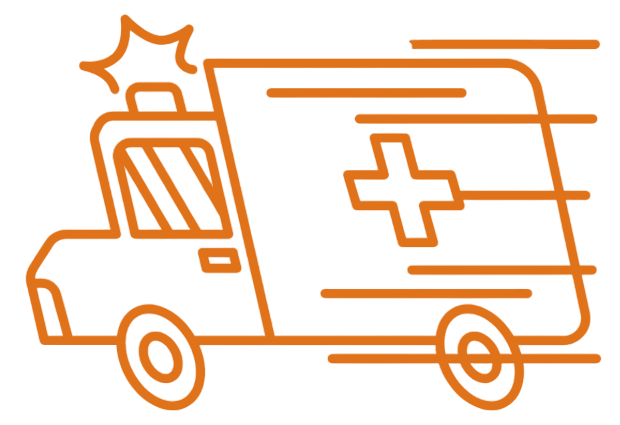 Emergency Service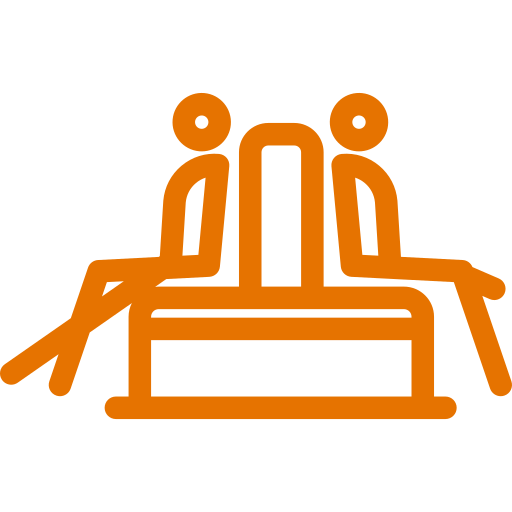 Waiting Lounge
Popular Packages at this Hospital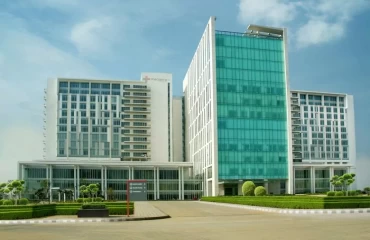 Dental Package
Benefits
2 Days Hospital
5 Days Hospital
Bollywood Smile
View Details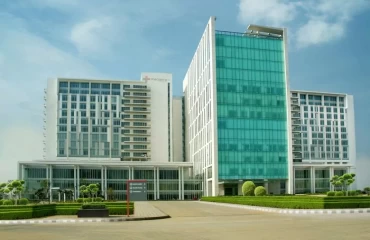 Weight Loss
Benefits
Healthy lifestyle changes
Reduced risk of chronic illnesses
Effective weight loss
Visible slimming results
View Details
WeatherDetails_Section is static
May I Know About Your Medical Needs?
Our world-class medical experts would be happy to assist you.