App/Hospital/Slug/Page.jsx
hospitalDetails-id:62
{"id":62,"slug":"fortis-memorial-research-institute","title":"Fortis Memorial Research Institute (FMRI)","address":"Sector - 44, Opposite HUDA City Centre Gurgaon, Haryana - 122002, India","content":"<p>Fortis Memorial Research Institute (FMRI), a multi-super specialty, quaternary care is one of the top hospitals in Gurgaon. Fortis Hospital, Gurgaon has been dedicated to consistently fulfilling strict international standards and has undertaken a thorough on-site examination of the quality and safety of the treatment being given. Fortis Hospital, Gurgaon has solidified its position as one of the top hospitals in Gurgaon by using cutting-edge technology and top clinicians to provide the best possible healthcare. Unmatched in the fields of Neurosciences, Oncology, Renal Sciences, Orthopaedics, Cardiac Sciences, and Obstetrics and Gynecology. One of the top healthcare organizations in the nation, Fortis Healthcare, operates the flagship hospital Fortis Memorial Research Institute. Today Fortis Hospitals are known as the leading multi-specialty hospitals in India. The company&#39;s healthcare vertical includes hospitals, specialized daycare facilities, and diagnostics. This hospital group has so far been providing services in India, Sri Lanka, Mauritius, and Dubai. Fortis Healthcare has more than 45 healthcare facilities, 10,000 potential beds, and 314 diagnostic centers including development projects. The hospital&#39;s mission is to be recognized globally as a respected healthcare organization known for clinical excellence and exceptional patient care. Fortis is the country&#39;s fastest-growing healthcare group that believes excellence is not a destination but a journey.</p>","mini_content":null,"credintials":"<ul>\r\n\t<li>Fortis Memorial Research Institute (FMRI) was ranked No. 2 among the world&#39;s 30 most technologically advanced hospitals.</li>\r\n\t<li>Consisting of reputable doctors, cutting-edge facilities, and cutting-edge technology like the Da Vinci robot to make sure you recover well and return home.</li>\r\n\t<li>Fortis Memorial Research Institute (FMRI) holds the accreditation of NABH (National Accreditation Board for Hospitals and Healthcare Providers) and JCI (Joint Commission International).</li>\r\n\t<li>This &quot;Next Generation Hospital&quot; is situated on a large 11-acre campus and has the capacity to expand to 1000 beds. It is based on the four solid pillars of Talent, Technology, Infrastructure, and Service and was designed with &quot;Trust&quot; as its guiding principle.</li>\r\n\t<li>Currently, Fortis Hospitals serve over 3.5 lakh patients all across the nation annually.</li>\r\n\t<li>The Fortis logo stands for ethics, human values ​​of trust, quality healthcare, clinical excellence, transparency in practice, distinctive patient care, and a level of integrity.</li>\r\n\t<li>The hospital treats patients with care, understanding, and compassion with a mindset that the needs of our patients come first.</li>\r\n\t<li>The hospital team puts organizational needs before the department and always respects people at all levels. It shows their teamwork.</li>\r\n</ul>","location":null,"status":1,"image":"hospitalimage/Fortis Memorial Research Institute (FMRI).png","logo":"hospitallogo//F4uzalzfAA1ChwTk2m7J9xI3sT0EalW8znEDuFbM.jpg","meta_title":null,"meta_description":null,"meta_keywords":null,"city_id":1,"banner_id":61,"department_id":"[\"103\",\"101\",\"70\",\"63\",\"48\",\"3\"]","diseases_id":"null","problems_id":"[\"39\"]","success_story_id":"null","special_feature":"[\"62\",\"63\",\"65\",\"66\",\"73\"]","rating":5,"verified_badge":0,"quality_approved_certificate":"<p><img alt=\"\" src=\"https://astermimskottakkal.ipixsolutions.net/storage/cms_files/certification-placeholder.png\" style=\"height:117px; width:117px\" /></p>","thumbline_image":null,"link":null,"added_by":1,"created_at":"2022-11-17T12:44:19.000000Z","updated_at":"2022-12-15T16:37:00.000000Z"}
Slug: fortis-memorial-research-institute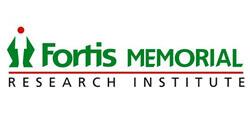 Fortis Memorial Research Institute (FMRI)
Sector - 44, Opposite HUDA City Centre Gurgaon, Haryana - 122002, India
Accredited by

Fortis Memorial Research Institute (FMRI), a multi-super specialty, quaternary care is one of the top hospitals in Gurgaon. Fortis Hospital, Gurgaon has been dedicated to consistently fulfilling strict international standards and has undertaken a thorough on-site examination of the quality and safety of the treatment being given. Fortis Hospital, Gurgaon has solidified its position as one of the top hospitals in Gurgaon by using cutting-edge technology and top clinicians to provide the best possible healthcare. Unmatched in the fields of Neurosciences, Oncology, Renal Sciences, Orthopaedics, Cardiac Sciences, and Obstetrics and Gynecology. One of the top healthcare organizations in the nation, Fortis Healthcare, operates the flagship hospital Fortis Memorial Research Institute. Today Fortis Hospitals are known as the leading multi-specialty hospitals in India. The company's healthcare vertical includes hospitals, specialized daycare facilities, and diagnostics. This hospital group has so far been providing services in India, Sri Lanka, Mauritius, and Dubai. Fortis Healthcare has more than 45 healthcare facilities, 10,000 potential beds, and 314 diagnostic centers including development projects. The hospital's mission is to be recognized globally as a respected healthcare organization known for clinical excellence and exceptional patient care. Fortis is the country's fastest-growing healthcare group that believes excellence is not a destination but a journey.
Fortis Memorial Research Institute (FMRI) was ranked No. 2 among the world's 30 most technologically advanced hospitals.
Consisting of reputable doctors, cutting-edge facilities, and cutting-edge technology like the Da Vinci robot to make sure you recover well and return home.
Fortis Memorial Research Institute (FMRI) holds the accreditation of NABH (National Accreditation Board for Hospitals and Healthcare Providers) and JCI (Joint Commission International).
This "Next Generation Hospital" is situated on a large 11-acre campus and has the capacity to expand to 1000 beds. It is based on the four solid pillars of Talent, Technology, Infrastructure, and Service and was designed with "Trust" as its guiding principle.
Currently, Fortis Hospitals serve over 3.5 lakh patients all across the nation annually.
The Fortis logo stands for ethics, human values ​​of trust, quality healthcare, clinical excellence, transparency in practice, distinctive patient care, and a level of integrity.
The hospital treats patients with care, understanding, and compassion with a mindset that the needs of our patients come first.
The hospital team puts organizational needs before the department and always respects people at all levels. It shows their teamwork.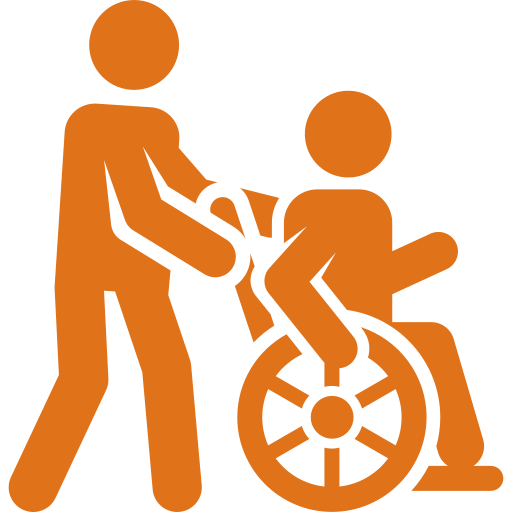 Wheelchair Assistance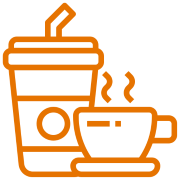 Food Court 24x7 Pharmacy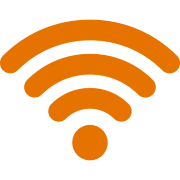 Wifi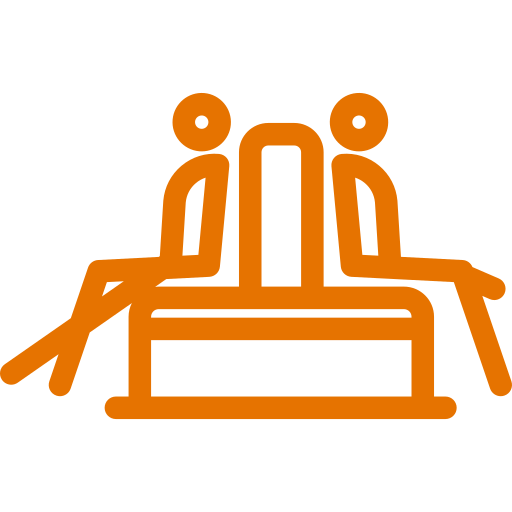 Waiting Lounge
Popular Packages at this Hospital
Fortis Memorial Research Institute (FMRI)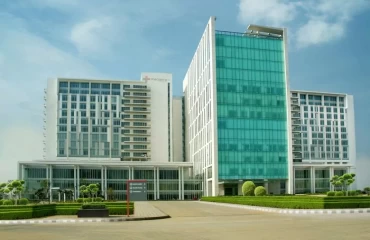 Dental Package
Benefits
2 Days Hospital
5 Days Hospital
Bollywood Smile
View Details
Fortis Memorial Research Institute (FMRI)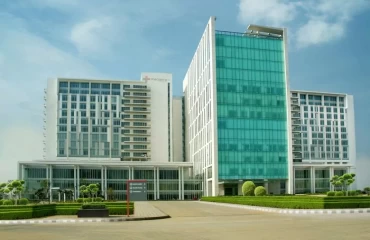 Weight Loss
Benefits
Healthy lifestyle changes
Reduced risk of chronic illnesses
Effective weight loss
Visible slimming results
View Details
WeatherDetails_Section is static
May I Know About Your Medical Needs?
Our world-class medical experts would be happy to assist you.