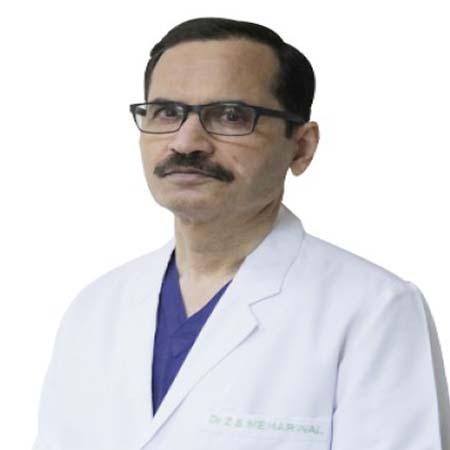 Dr. Z.S. Meharwal
Heart & Vascular Sciences
30+ Yrs. Exp.
Medical Registration Verified
Executive Director of Cardiothoracic Vascular Surgery
Minimally Invasive Cardiac Surgery
MBBS, MS (General Surgery & M.Ch (Cardiothoracic Surgery)


Highly recommended
Dr. Z.S. Meharwal is among the best cardiothoracic vascular surgeons in India. He is one of the founding medical team of Fortis Escorts Heart Institute. He has performed over 30000 procedures, including complicated heart operations, over his more than 30 years of expertise in cardiac surgery. He is a national leader in numerous cutting-edge cardiac procedures. Dr. Meharwal is one of the rare cardiac surgeons who do heart transplants and ventricular assist device installation. Dr. Meharwal has taken a leading role in training and education. Dr. Meharwal has received faculty invitations to national and international conferences and has a significant body of work in peer-reviewed national and international publications. Dr. Meharwal has won several accolades, including the President's award for his work in cardiac surgery.
Hospitals
---
Dr. Z.S. Meharwal Works at Fortis Escorts Heart Institute
---
Core speciality
---
Off-pump coronary artery bypass surgery
Surgery of ascending aortic aneurysms and dissections
Valve repair and replacement
Consult Dr. Z.S. Meharwal
Our world-class medical experts would be happy to assist you.