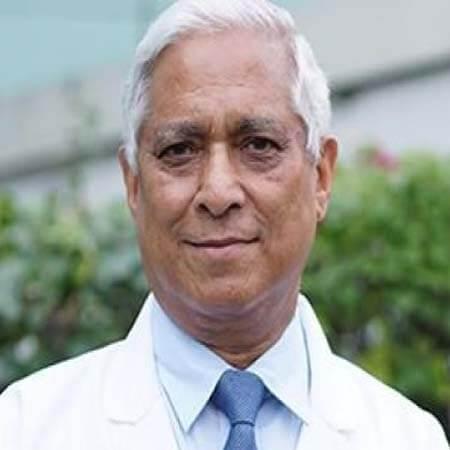 Dr. Vijay Kumar Chopra
Heart & Vascular Sciences
Senior Director Cardiac Science, Cardiology
Open Heart Surgery
MBBS, DNB, DM

Highly recommended
Over all Rating5Star Rating
Medical Registration Verified
Dr. Vijay Kumar Chopra is a prominent cardiologist in India with a work experience of over 47 years. He also worked extensively in the field of management of patients with advanced heart diseases. He has been the principal investigator in a number of international clinical trials. He also served as the National Lead Investigator and a member of the Steering Committee.
Hospitals
Dr. Vijay Kumar Chopra Works atMax Super Speciality Hospital, Saket, New Delhi
Core speciality
Cardiothoracic Surgery
Cardiovascular Surgery
Minimally Invasive Cardiac Surgery
Consult Dr. Vijay Kumar Chopra
Our world-class medical experts would be happy to assist you.