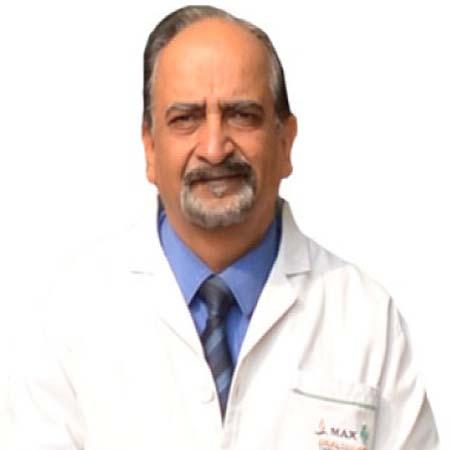 Dr. Sanjeev Dua
Neurosurgery
Senior Director of Neurosurgery Department
Endoscopic NeurosurgeryMinimal Access Spine Surgery
MBBS, MS, and MCh (Neurosurgery)

Highly recommended
Over all Rating5Star Rating
Dr. Sanjeev Dua is an eminent neurosurgeon in India. Currently, he is the Senior Director of the Department of Neurosurgery at Max Super Speciality Hospital. Dr. Snjeev has completed MBBS, MS, and MCh Neurosurgery from the prestigious King George's Medical University, Lucknow. Dr. Dua specializes in endoscopic neurosurgery and minimal access spine surgery. He also specializes in comprehensive management associated with spine-related disorders. Dr. Sanjeev holds prestigious memberships, including Asia Pacific Guidelines Committee for Neurotrauma and National Guidelines Committee on Spinal Injury Management. He has contributed to a number of renowned national and international publications. Dr. Sanjeev has a keen interest in educating future doctors who seek the right advice to become successful doctors and serve patients in the best possible way.
Hospitals
Dr. Sanjeev Dua Works atMax Super Speciality Hospital, Saket, New Delhi
Core speciality
Comprehensive Management of all Spine related disorders
Our world-class medical experts would be happy to assist you.