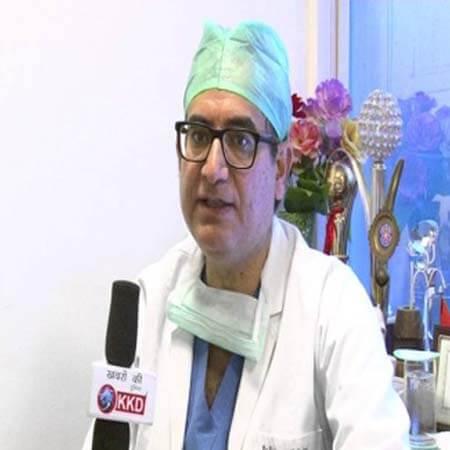 Dr. Ranjeesh Malhotra
Heart & Vascular Sciences
Principal Director - Cardio Thoracic & Vascular Surgery
Robotic Cardiac Surgery
MBBS, MS (General Surgery), MCh

Highly recommended
Over all Rating5Star Rating
Dr. Rajneesh Malhotra is a distinguished Cardiac Surgeon in India. Expert in minimally invasive cardiac surgery, including atrial septal defects (ASDs), coronary artery bypass grafting (CABG), aortic valve replacement and repair, and minimally invasive mitral valve replacement and repairs. He specializes in robotic cardiac surgery, ventricular assist devices, surgical therapy for heart failure, and ECMO (extracorporeal membrane oxygenation) (VAD).
Hospitals
Dr. Ranjeesh Malhotra Works atMax Super Speciality Hospital, Saket, New Delhi
Core speciality
Heart Failure Surgery
Heart Transplant
Extra Corporeal Membrane Oxygenation-ECMO
Left Ventricular Assist Device-LVAD
Consult Dr. Ranjeesh Malhotra
Our world-class medical experts would be happy to assist you.