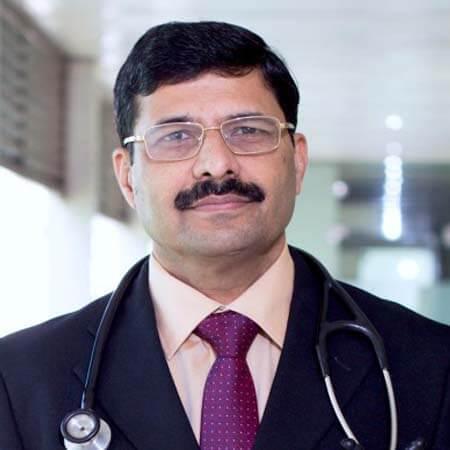 Dr. Rajeev Rathi
Heart & Vascular Sciences
Director & Head-TRI-Cardiac Sciences
Coronary Angiogram
MBBS, MD (Medicine), DM (Cardiology)

Highly recommended
Over all Rating5Star Rating
Medical Registration Verified
Dr. Rajeev Rathi is a prominent Interventional Cardiologist in India. He is recognized for performing the first coronary angioplasty in Chattisgarh State where he initially used the Trans-Radial Approach for the treatment of heart disease. He has received awards from the Central Coal Fields and the Government of Chattisgarh for his exceptional contribution and committed work in the field of cardiology. He is actively engaged in research and has so far published 18 papers in journals both domestic and abroad. He also serves as the Chief Invigilator and Co-Invigilator for several research projects.
Hospitals
Dr. Rajeev Rathi Works atMax Super Speciality Hospital, Saket, New Delhi
Core speciality
Trans–Radial Coronary Interventions
Arrhythmia
Percutaneous Coronary Interventions
Coronary Angioplasty/Bypass Surgery
Our world-class medical experts would be happy to assist you.