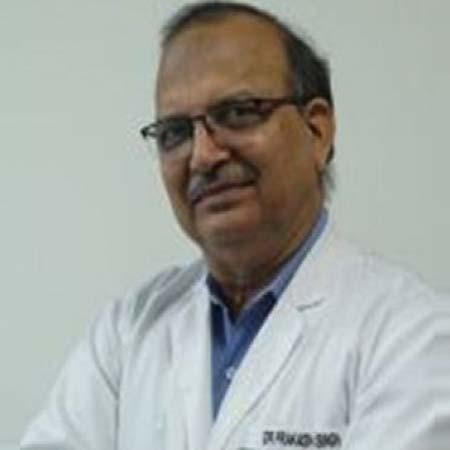 Dr. Prakash Singh
Neurosurgery
42+ Yrs. Exp.
Medical Registration Verified
Director & Unit Head – Neurosurgery
Minimally Invasive Spine Surgery
MBBS, MS (General Surgery), MCh (Neurosurgery)


Highly recommended
Dr. Prakash Singh is a well-known Neurologist in India. With about 42 years of experience, Dr. Prakash Singh's competence spans all facets of Neurosurgery. He performed a variety of cranial and spinal procedures, including Microdiscectomy, Transsphenoidal Pituitary Surgery, Intracranial Aneurysm Surgery, and Microsurgical Excision of Brain Tumours. His Expertise includes Kyphoplasty, Cervical Disc Replacement, Minimally Invasive Spine Surgery, Spinal Tumors, and Spinal Stabilization with excellent results. In a career filled with accolades and achievements, Dr. Prakash Singh has never let the positivity get to his head. The President of India awarded him the Vishishth Seva Medal.
Hospitals
---
Dr. Prakash Singh Works at Max Super Speciality Hospital, Saket, New Delhi
---
Core speciality
---
Spinal Tumors
Spinal Stabilization
Cervical Disc Replacement
Consult Dr. Prakash Singh
Our world-class medical experts would be happy to assist you.