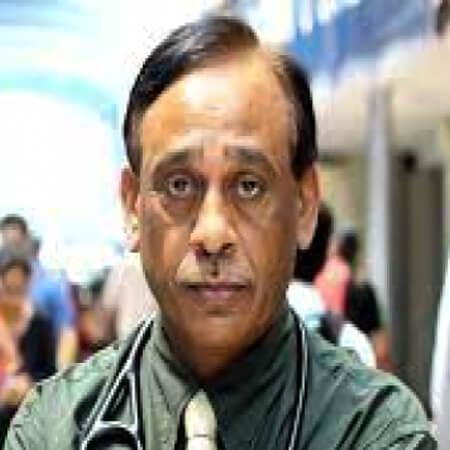 Dr. K. K. Saxena
Heart & Vascular Sciences
33+ Yrs. Exp.
Medical Registration Verified
Cardiologist
Valvoplasty
MBBS, MD (Medicine), DM (Cardiology)


Highly recommended
Dr. K. K. Saxena is one of India's top interventional cardiologists. He is proficient in all diagnostic, therapeutic, and interventional cardiology techniques, including echocardiography, nuclear investigations (MUGA and thallium scanning), treadmill exercise testing, and Holter monitoring (2D, Doppler color flow mapping, and oesophageal). He has conducted several cardiac catheterizations for both adult and pediatric patients on their own. He has worked in the fields of the mitral valve and pulmonary valve balloon dilation, aortic coarctation, renal and peripheral artery coarctation, as well as temporary and permanent pacemaker implantations.
Hospitals
---
Dr. K. K. Saxena Works at Indraprastha Apollo Hospital, Delhi
---
Core speciality
---
Balloon Dilation of the Mitral Valve and Pulmonary Valve
Coarctation of the Aorta
Renal and Peripheral Arteries
Temporary and Permanent Pacemaker Implantations
Our world-class medical experts would be happy to assist you.