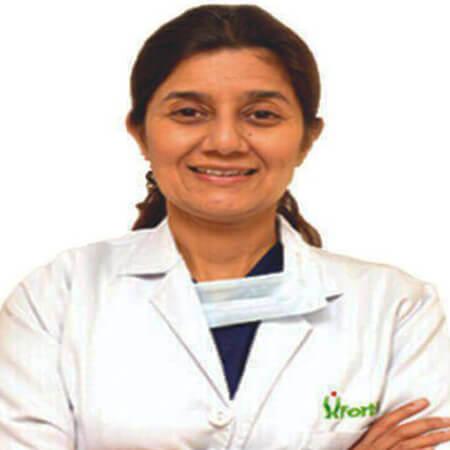 Dr. Aparna Jaswal
Heart & Vascular Sciences
17+ Yrs. Exp.
Medical Registration Verified
Director of Cardiac Pacing & Electrophysiology
Electrophysiology
MBBS, MD (Medicine), DNB (Cardiology)


Highly recommended
Dr. Aparna Jaswal is an acclaimed cardiologist and electrophysiologist. Her specialties include biventricular pacing, ICD implantation, and catheter RF ablation of complicated arrhythmias. She has taken a leading role in the Department of Cardiac Electrophysiology since 1998. She has been doing "Radio Frequency Catheter Ablation" and electrophysiological. At St. Luke's Hospital in Milwaukee, USA, she also obtained training in cardiac electrophysiology. Dr. Aparna Jaswal is actively involved in both national and international research trials and has several ongoing research initiatives. Additionally, she has the credit of being the first electrophysiologist to launch an EP program in Mauritius in November 2010.
Hospitals
---
Dr. Aparna Jaswal Works at Fortis Escorts Heart Institute
---
Core speciality
---
Thrombectomy devices and Drug Eluting Stents
Implantation of Pacemakers
Three Dimensional Mapping
Consult Dr. Aparna Jaswal
Our world-class medical experts would be happy to assist you.