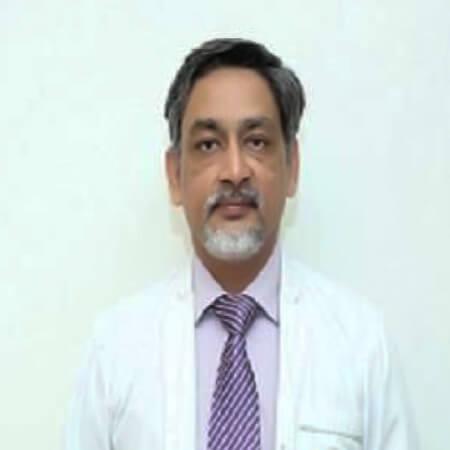 Dr. Amitabh Goel
NeurosurgeryMusculoskeletal & Spine Surgeries
32+ Yrs. Exp.
Medical Registration Verified
Senior Director - Neurosurgery
Spine Surgery
MBBS, M.Ch (Neurosurgery), MS (General Surgery)


Highly recommended
Dr. Amitabh Goel is among the Neurosurgeons in India. He was the first to present endoscopic removal of pituitary tumors from north India at the Asia Oceania Skull Base Conference, which was held back in 1999. He has been delivering speeches about the practice and science of neuro endoscopy all across the nation. He specializes in Complex Spinal Surgery, such as Endoscopic Pituitary & other Tumor Surgery, Minimally Invasive Spinal Surgery (MISS), and Craniovertebral Junction Surgery. His interests include Movement Disorders, Neurological Dysfunction, Vascular Brain Diseases, Neuromuscular Diseases, and more.
Hospitals
---
Dr. Amitabh Goel Works at Max Super Speciality Hospital, Saket, New Delhi
---
Core speciality
---
Movement Disorders
Endoscopic Pituitary & other Tumor Surgery
Craniovertebral Junction Surgery
Vascular Brain Diseases
Our world-class medical experts would be happy to assist you.