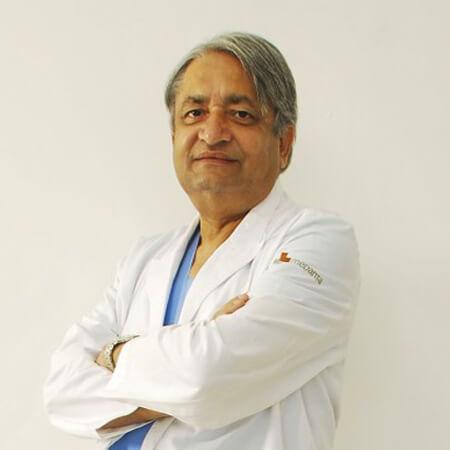 Dr. Ajaya Nand Jha
Neurosurgery
Neurosurgeon
NeurosciencesRadio Surgery
MBBS, FRCS

Highly recommended
Over all Rating5Star Rating
Dr. Ajay Nand Jha is one of the most prominent neurosurgeons in India known for his valuable contribution to the development of neuroscience in India. Dr. Ajay Nand Jha is a pioneer in achieving intra-operative MRI technology for brain tumor surgery in India.
Hospitals
Dr. Ajaya Nand Jha Works atMax Super Speciality Hospital, Saket, New Delhi
Core speciality
Spinal Surgery
Cerebrovascular Surgery
Brain Tumour
Image-Guided Surgery
Consult Dr. Ajaya Nand Jha
Our world-class medical experts would be happy to assist you.