Everything You Need To Know About Prostate Cancer Treatment
Best Treatments available for Prostate Cancer, Cancer Care/ Surgical Oncology
Fix Appointment for Treatment
1
Stay in hospital
2 No Travelers
43 Day in Hospital
1121 Day outside Hospital
Success Rate
of Surgery
Results may vary from patient to patient, Ask for exact success rate to your medical condition
Treatment cost starts from
USD 3000
Worldwide Cost
Treatment Planner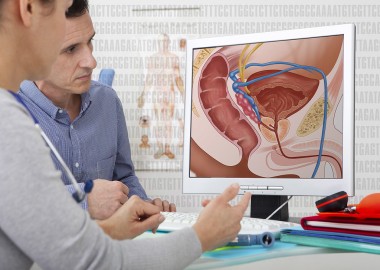 The prostate is a small walnut-sized male gland located below the bladder in front of the rectum. The urethra, the tube that carries urine and semen from the body through the penis, runs through the center of the prostate. Prostate cancer occurs when abnormal cells form in the prostate. These cells can continue to multiply uncontrollably and sometimes spread outside the prostate to nearby or distant parts of the body.
How does Prostate Cancer form
No Data...
Best Hospitals for Prostate cancer Treatment
Best Doctors for Prostate cancer Treatment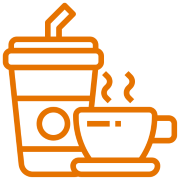 My name Tabatha Haider from Iraq and I am 44 years old. When I was 18, I was addicted to drinking. For 5 years, I drank a lot and it results in liver cancer. I consult with my doctor in Turkey and they said I have cancerous cells inside my liver and they can spread from one body part to another. I started my treatment in Turkey but unfortunately, they weren't able to cure my disease. I started searching for a good hospital in Turkey and even outside it. Eventually, I came to know there is a hospital in India name Medanta the Medicity through Marlin Medical Assistance. I went to India for my treatment.
I came to know the cancer institute at Medanta is a one-stop destination for solutions to all cancer patients. With high technologies like CyberKnife VSI robotic radiosurgery, ICRT, VMAT, Tomotherapy and other high-end equipment, this hospital is providing the best treatment to cancer patients. I lost all my hope before reaching Medanta but at Medanta I was treated very well. This hospital focuses on the patient first approach and for this, they formed a Disease Management Group to cancer care.
Following are the main Centers of Excellence
Heart Institute
Institute of Neurosciences
Bone & Joint Institute
Kidney & Urology Institute
Cancer Institute
Division of Medical Oncology and Hematology
This is true that after unsuccessful treatments from Turkey, Medanta gave me an almost second life and I will never forget the doctors, Marlin, their team, and their positive attitude towards every patient. When world-class healthcare meets world-class technology it comes up something unique. This is what this hospital is, delivering world-class health care in India at an affordable rate. My cancer is gone now completely and I am thankful to the entire Marlin and hospital team who helped me in this journey.
--- ---
Prostate cancer Treatment
Cancer Care/ Surgical Oncology
Symptoms
There may not be obvious symptoms in the early stages of the disease, but as the stages of prostate cancer progress, symptoms appear. There are many symptoms that you can feel if you have prostate cancer.
These could be signs of urination problems:
Frequent urination, especially at night.
Difficulty in urination.
Urination starts and stops more than once during urination.
Increased pressure in urine flow.
Blood in the urine, if there is blood in the urine, it may be dark red or pink.
The appearance of blood in the semen.
Feeling that your bladder has not emptied completely.
Weak urine flow and dripping after urinating.
Prostate cancer, if it spreads to the lymph nodes, may lead to the following:
Swelling in the legs.
A feeling of discomfort in the pelvis.
The spread of prostate cancer to the bones can lead to the following symptoms:
Continuous pain in the bones.
The appearance of fractures in the bones.
Unexplained weight loss: If prostate cancer spreads to other areas of the body, it may cause unexplained weight loss.
Causes and factors
Age: Prostate cancer depends on age. The risk of prostate cancer increases when you are over 50 years of age.
Family history: Men who have first-degree relatives who have prostate cancer are more likely to get the disease than men who don't.
Diet: Men who eat a diet rich in fat and men who are overweight are at increased risk of developing prostate cancer.
Lifestyle: There is evidence to show that the environment and lifestyle may influence the risk of prostate cancer.
Treatment
Surgery for prostate cancer
It is a general option for trying to treat prostate cancer if it has not spread outside the prostate gland. In this procedure, the surgeon removes the entire prostate gland as well as some surrounding tissues, including the seminal vesicles.
Radiation Therapy for Prostate Cancer
Radiation therapy uses high-energy rays or particles to kill cancer cells. Depending on the stage of prostate cancer and other factors, radiotherapy may be used at the first stage if the cancer is in the prostate gland only and is of a low grade.
Cryotherapy for prostate cancer
In order to kill the cancer cells, Cryotherapy is used to freeze the prostate tissue.
When is cryotherapy used?
Cryotherapy is sometimes used if cancer returns after radiation therapy. It may be an option for men with early, low-stage prostate cancer who can't have surgery or radiation therapy. However, most doctors do not use cryotherapy as the first treatment for prostate cancer.
Transurethral Resection of the Prostate (TURP)
Transurethral resection of the prostate is a surgical operation that includes removing a portion of the prostate.
A resectoscope is used for the procedure; it is a narrow metal tube that contains a light, camera, and wire loop. There is no need for a skin incision because this is transmitted through your urethra to your prostate. After that, a catheter is put into your urethra to pump fluid into your bladder and remove any remaining fragments of your prostate.
Thulium Laser Vaporization of the Prostate (ThuVARP)
It is a procedure similar to laser prostatectomy, but a high-energy thulium laser is used instead. The laser vaporizes the prostate tissue, which leads to less bleeding and faster healing. The patient can be discharged from the hospital the next day after the operation. Currently, this procedure is the best surgical treatment for an enlarged prostate.
Our world-class medical experts would be happy to assist you.