Everything You Need To Know About Disk Fusion Treatment
A disk fusion is a procedure which is done in order to link two or more vertebrae together. If you are having a problem with the vertebrae, your doctor will tell you to have a spine fusion surgery in order to eliminate the motion which occurs within that portion of the spine. By linking the vertebrae together, your doctor will be eliminating the source of your back problem. It is important that you gather information about the spine fusion surgery before you decide to undergo it.
Get Best Healthcare Deals for your Business
Stay in hospital
2 No Travelers
13 Day in Hospital
921 Day outside Hospital
Success Rate
of Surgery
Results may vary from patient to patient, Ask for exact success rate to your medical condition
Treatment cost starts from
USD 10000
Worldwide Cost
Treatment Planner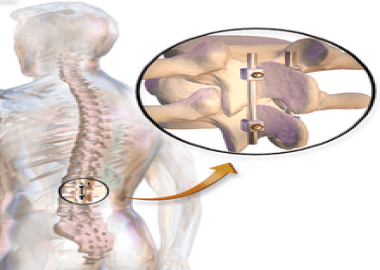 Disk fusion is surgery to connect two or more bones in any part of the spine. Connecting them prevents movement between them. Preventing movement helps to prevent pain. During disk fusion, a surgeon places bone or a bonelike material in the space between two spinal bones. Metal plates, screws or rods might hold the bones together. They then can fuse and heal as one bone.
Best Hospitals for Disk Fusion Treatment
Treatment Option and Cost
Our world-class medical experts would be happy to assist you.