Everything You Need To Know About Arteriovenous Malformation Treatment
Best Treatments available for Arteriovenous Malformation, Interventional Radiology
Fix Appointment for Treatment
63
Stay in hospital
2 No Travelers
33 Day in Hospital
2321 Day outside Hospital
Success Rate
of Surgery
Results may vary from patient to patient, Ask for exact success rate to your medical condition
Treatment cost starts from
USD 22000
Worldwide Cost
Treatment Planner
What is Arteriovenous Malformation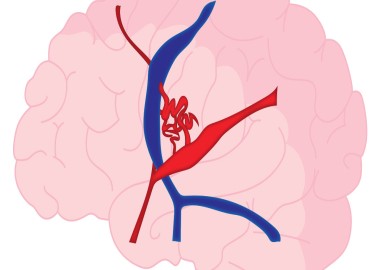 An irregular blood vessel network linking arteries and veins known as an arteriovenous malformation (AVM) impairs normal blood flow and oxygen delivery.
The brain receives oxygen-rich blood from the heart through arteries. The oxygen-depleted blood is returned to the heart and lungs through veins.
The surrounding tissues may not receive adequate oxygen when an AVM interferes with this crucial function. Additionally, the abnormally twisted blood arteries that make up the AVM are prone to deterioration and rupture. If the AVM ruptures in the brain, it may result in brain bleeding (hemorrhage), a stroke, or permanent brain damage.
How does Arteriovenous Malformation form
No Data...
Best Hospitals for Arteriovenous Malformation Treatment
Best Doctors for Arteriovenous Malformation Treatment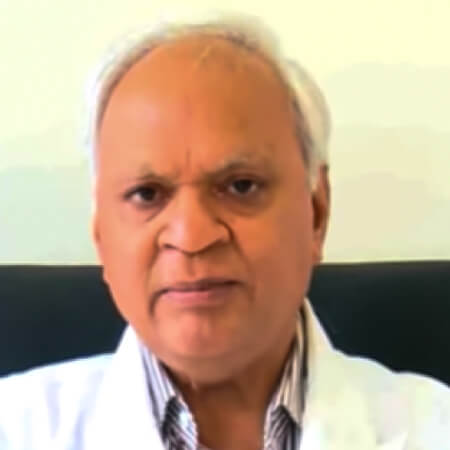 Dr. Prasad Rao Voleti
41+ Yrs. Exp.FRCP, MRCP, MD, MBBSDirector of Internal Medicine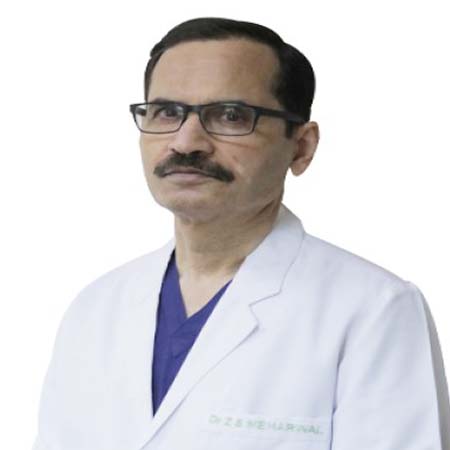 Dr. Z.S. Meharwal
30+ Yrs. Exp.MBBS, MS (General Surgery & M.Ch (Cardiothoracic Surgery)Executive Director of Cardiothoracic Vascular Surgery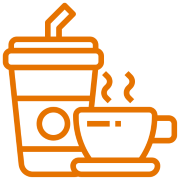 My name Tabatha Haider from Iraq and I am 44 years old. When I was 18, I was addicted to drinking. For 5 years, I drank a lot and it results in liver cancer. I consult with my doctor in Turkey and they said I have cancerous cells inside my liver and they can spread from one body part to another. I started my treatment in Turkey but unfortunately, they weren't able to cure my disease. I started searching for a good hospital in Turkey and even outside it. Eventually, I came to know there is a hospital in India name Medanta the Medicity through Marlin Medical Assistance. I went to India for my treatment.
I came to know the cancer institute at Medanta is a one-stop destination for solutions to all cancer patients. With high technologies like CyberKnife VSI robotic radiosurgery, ICRT, VMAT, Tomotherapy and other high-end equipment, this hospital is providing the best treatment to cancer patients. I lost all my hope before reaching Medanta but at Medanta I was treated very well. This hospital focuses on the patient first approach and for this, they formed a Disease Management Group to cancer care.
Following are the main Centers of Excellence
Heart Institute
Institute of Neurosciences
Bone & Joint Institute
Kidney & Urology Institute
Cancer Institute
Division of Medical Oncology and Hematology
This is true that after unsuccessful treatments from Turkey, Medanta gave me an almost second life and I will never forget the doctors, Marlin, their team, and their positive attitude towards every patient. When world-class healthcare meets world-class technology it comes up something unique. This is what this hospital is, delivering world-class health care in India at an affordable rate. My cancer is gone now completely and I am thankful to the entire Marlin and hospital team who helped me in this journey.
--- ---
Arteriovenous Malformation Treatment
Interventional Radiology
It is unclear what causes AVMs. They don't often get passed down via families.
Once identified, a brain AVM may frequently be effectively treated to lower the possibility of problems.
Symptoms
The location of an AVM affects the symptoms it causes. Frequently, after bleeding has started, the first symptoms and indications show up. Signs and symptoms other than bleeding include:
Decrease of neurological function over time.
Headaches.
Nausea and diarrhea.
Seizures.
Consciousness loss.
Additional warning signs and symptoms might be:
Muscular weakness.
One area of the body is paralyzed.
Problems with gait might result from a loss of coordination.
Difficulties doing things that need planning.
Weakening of the lower body parts.
Backache.
Dizziness.
Visual issues, such as losing some of your field of vision, having trouble controlling your eye motions, or having an optic nerve enlargement in some areas.
Speech or language comprehension issues.
Unusual feelings including tingling, numbness, or sharp pain.
Dementia or memory loss.
Hallucinations.
Confusion.
There may be issues with learning or conduct in kids and teenagers.
Symptoms of one form of AVM known as a vein of Galen defect start to show up at or soon after birth. There is a vein of Galen defect deep into the brain. Examples of a sign are:
A fluid accumulation in the brain called hydrocephalus that results in an enlarged head.
Scalp veins that are enlarged.
Seizures.
Failing to thrive.
Congestive heart failure.
Treatment
AVM therapy is based on the location of the abnormality, your symptoms, general health, and the risk of the procedure. An AVM may be periodically imaged in order to check for changes or issues. Other AVMs need to be treated. If an AVM requires therapy, it must be determined, among other things, if the AVM:
A bleed.
Causes symptoms besides bleeding.
At a region of the brain where therapy can be administered without risk.
Medications
Medication can assist with symptoms including back pain, headaches, and seizures.
Surgery
Surgery is the major AVM therapy. If you have a high risk of bleeding, your doctor could advise surgery. The AVM could be entirely removed through surgery. This kind of treatment is often chosen when an AVM can be surgically removed from the affected location without significantly damaging the surrounding brain structures.
In an operation called endovascular embolization, the surgeon inserts a catheter through the arteries to the AVM. After that, a chemical is injected to seal off areas of the AVM to lessen blood flow. Additionally, this might be carried out prior to radiosurgery or brain surgery to assist lower the chance of problems.
Stereotactic radiosurgery is occasionally used to treat AVMs. In order to harm the blood arteries and halt the blood flow to the AVM, this technique employs strong, razor-sharp beams of radiation.
Your physicians and you will assess the potential advantages and disadvantages of treating your AVM.
Follow-up
You might need to see your doctor for routine follow-up appointments after receiving treatment for an AVM. To ensure that the AVM is gone and the abnormality hasn't returned, you might require further imaging examinations. If your AVM is being monitored, you'll also require routine imaging tests and follow-up appointments with your doctor.
Our world-class medical experts would be happy to assist you.