Everything You Need To Know About Thoracic Outlet Syndrome Treatment
Best Treatments available for Thoracic Outlet Syndrome, Heart & Vascular Sciences
Fix Appointment for Treatment
73
Stay in hospital
2 No Travelers
33 Day in Hospital
1721 Day outside Hospital
Success Rate
of Surgery
Results may vary from patient to patient, Ask for exact success rate to your medical condition
Treatment cost starts from
USD 20000
Worldwide Cost
Treatment Planner
What is Thoracic Outlet Syndrome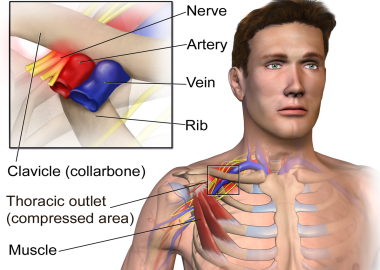 When blood vessels or nerves in the area known as the thoracic outlet, which is located between the collarbone and the first rib, are squeezed, a series of illnesses known as thoracic outlet syndrome (TOS) can develop. This may result in achy shoulders, a stiff neck, and numb fingers.
Physical damage from a vehicle accident, recurrent injuries from work or sports, some structural anomalies (such as having an additional rib), and pregnancy are common causes of thoracic outlet syndrome. Thoracic outlet syndrome occasionally has no known etiology, according to specialists.
How does Thoracic Outlet Syndrome form
No Data...
Best Hospitals for Thoracic Outlet Syndrome Treatment
Best Doctors for Thoracic Outlet Syndrome Treatment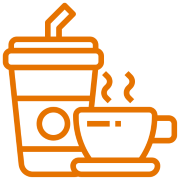 My name Tabatha Haider from Iraq and I am 44 years old. When I was 18, I was addicted to drinking. For 5 years, I drank a lot and it results in liver cancer. I consult with my doctor in Turkey and they said I have cancerous cells inside my liver and they can spread from one body part to another. I started my treatment in Turkey but unfortunately, they weren't able to cure my disease. I started searching for a good hospital in Turkey and even outside it. Eventually, I came to know there is a hospital in India name Medanta the Medicity through Marlin Medical Assistance. I went to India for my treatment.
I came to know the cancer institute at Medanta is a one-stop destination for solutions to all cancer patients. With high technologies like CyberKnife VSI robotic radiosurgery, ICRT, VMAT, Tomotherapy and other high-end equipment, this hospital is providing the best treatment to cancer patients. I lost all my hope before reaching Medanta but at Medanta I was treated very well. This hospital focuses on the patient first approach and for this, they formed a Disease Management Group to cancer care.
Following are the main Centers of Excellence
Heart Institute
Institute of Neurosciences
Bone & Joint Institute
Kidney & Urology Institute
Cancer Institute
Division of Medical Oncology and Hematology
This is true that after unsuccessful treatments from Turkey, Medanta gave me an almost second life and I will never forget the doctors, Marlin, their team, and their positive attitude towards every patient. When world-class healthcare meets world-class technology it comes up something unique. This is what this hospital is, delivering world-class health care in India at an affordable rate. My cancer is gone now completely and I am thankful to the entire Marlin and hospital team who helped me in this journey.
--- ---
Thoracic Outlet Syndrome Treatment
Heart & Vascular Sciences
The normal course of treatment for thoracic outlet syndrome is physical therapy and painkillers. With these therapies, most patients become well. But occasionally, your doctor could advise surgery.
Symptoms
Thoracic outlet syndrome comes in three different broad forms:
Neurogenic (neurologic) thoracic outlet syndrome: Compression of the brachial plexus characterizes this most prevalent kind of thoracic outlet syndrome. Your shoulder, arm, and hand are all controlled by the brachial plexus, a network of nerves that emerges from your spinal cord.
Venous thoracic outlet syndrome: When one or more of the veins under the collarbone (clavicle) get squeezed, leading to blood clots, this kind of thoracic outlet syndrome develops.
Arterial thoracic outlet syndrome: This one is the least frequent kind of TOS. An aneurysm, also known as a bulging artery, is what happens when one of the arteries under the collarbone is squeezed.
The three kinds of thoracic outlet syndrome can coexist, with numerous areas of the thoracic outlet being squeezed.
Depending on the kind, thoracic outlet syndrome symptoms might change. The following are indications and symptoms of neurogenic thoracic outlet syndrome when nerves are compressed:
Your arm or fingers are numb or tingly.
Aches or pains in the hand, arm, shoulder, or neck.
Slipping hold.
The following are examples of venous thoracic outlet syndrome symptoms and signs:
Your hand is discolored (bluish color).
Arm aches and inflammation.
Having blood clots in your upper body's veins.
Arm ache from activity.
Abnormal color or paleness in one or more of your fingers or your hand.
Throbbing bulge next to your collarbone.
The following are examples of arterial thoracic outlet syndrome symptoms and signs:
Cold hands, arms, or fingers.
Arm and hand aches.
In one or more of your fingers, or across your entire hand, a lack of color (pallor) or bluish discoloration (cyanosis).
The pulse in the afflicted arm is weak or absent.
Treatment
Most of the time, a conservative course of action may be the most beneficial for your disease, particularly if it is discovered early. Treatment options include:
Physical therapy: The initial line of treatment for neurogenic thoracic outlet syndrome is physical therapy. You will learn how to do shoulder strengthening and stretching exercises to increase your range of motion, open your thoracic outlet, and correct your posture. With continued use, these exercises may help to relieve strain on your thoracic outlet blood vessels and nerves.
Medications: To reduce inflammation, and discomfort, and promote muscular relaxation, your doctor may give anti-inflammatory drugs, pain relievers, or muscle relaxants. Your doctor may advise taking a blood-thinning medicine if there is a blood clot.
Clot-dissolving dissolving drugs: Your doctor may inject clot-dissolving drugs (thrombolytics) into your veins or arteries if you have venous or arterial thoracic outlet syndrome with blood clots. Following the use of thrombolytics, your physician may recommend drugs to stop blood clots (anticoagulants).
Options for surgery
If conservative therapy has failed, if your symptoms are persistent or getting worse, or if you have progressive neurological issues, your doctor may advise surgery.
The operation will be carried out by a surgeon with training in vascular or thoracic (chest) surgery.
Risks of consequences from thoracic outlet syndrome surgery include damage to the brachial plexus. Additionally, surgery may not completely resolve your problems, and they may return.
Thoracic outlet decompression, a surgical procedure used to treat thoracic outlet syndrome, can be carried out in a number of ways. To alleviate compression, these methods require removing a muscle and a part of the first rib. Additionally, to fix constricted blood arteries, surgery can be required.
Your surgeon may use drugs to break blood clots before compressing the thoracic outlet in venous or arterial thoracic outlet syndrome. Before doing a thoracic outlet decompression, your surgeon may in some circumstances perform a treatment to remove a clot from the vein or artery or to repair the vein or artery.
Your surgeon might need to use an artificial graft or a segment of an artery from another region of your body to replace the damaged artery if you have arterial thoracic outlet syndrome. This treatment could be carried out concurrently with the removal of your first rib.
Our world-class medical experts would be happy to assist you.