Everything You Need To Know About Spine Fusion Surgery Treatment
Best Treatments available for Spine Fusion Surgery, Musculoskeletal & Spine Surgeries
Fix Appointment for Treatment
10
Stay in hospital
2 No Travelers
63 Day in Hospital
1221 Day outside Hospital
Success Rate
of Surgery
Results may vary from patient to patient, Ask for exact success rate to your medical condition
Treatment cost starts from
USD 13000
Worldwide Cost
Treatment Planner
What is Spine Fusion Surgery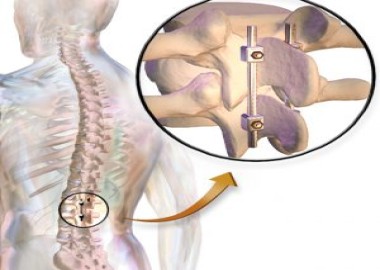 What is Spine Fusion Surgery?
A spine fusion is a procedure that is done in order to link two or more vertebrae together. If you are having a problem with the vertebrae, your doctor will tell you to have a spine fusion surgery in order to eliminate the motion which occurs within that portion of the spine. By linking the vertebrae together, your doctor will be eliminating the source of your back problem. It is important that you gather information about spine fusion surgery before you decide to undergo it.
How does Spine Fusion Surgery form
No Data...
Best Hospitals for Spine Fusion Surgery Treatment
Best Doctors for Spine Fusion Surgery Treatment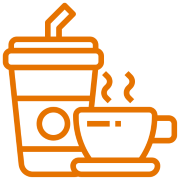 My name Tabatha Haider from Iraq and I am 44 years old. When I was 18, I was addicted to drinking. For 5 years, I drank a lot and it results in liver cancer. I consult with my doctor in Turkey and they said I have cancerous cells inside my liver and they can spread from one body part to another. I started my treatment in Turkey but unfortunately, they weren't able to cure my disease. I started searching for a good hospital in Turkey and even outside it. Eventually, I came to know there is a hospital in India name Medanta the Medicity through Marlin Medical Assistance. I went to India for my treatment.
I came to know the cancer institute at Medanta is a one-stop destination for solutions to all cancer patients. With high technologies like CyberKnife VSI robotic radiosurgery, ICRT, VMAT, Tomotherapy and other high-end equipment, this hospital is providing the best treatment to cancer patients. I lost all my hope before reaching Medanta but at Medanta I was treated very well. This hospital focuses on the patient first approach and for this, they formed a Disease Management Group to cancer care.
Following are the main Centers of Excellence
Heart Institute
Institute of Neurosciences
Bone & Joint Institute
Kidney & Urology Institute
Cancer Institute
Division of Medical Oncology and Hematology
This is true that after unsuccessful treatments from Turkey, Medanta gave me an almost second life and I will never forget the doctors, Marlin, their team, and their positive attitude towards every patient. When world-class healthcare meets world-class technology it comes up something unique. This is what this hospital is, delivering world-class health care in India at an affordable rate. My cancer is gone now completely and I am thankful to the entire Marlin and hospital team who helped me in this journey.
--- ---
Spine Fusion Surgery Treatment
Musculoskeletal & Spine Surgeries
How does spine fusion work?
During the spine fusion surgery, your doctor will try to stimulate bone growth between the vertebrae. Once a new bone is formed, the vertebrae will be linked together, and there have to be no further movements between the fused segments. 
Your surgeon may also recommend spinal instrumentation as a part of the process to perform a spine fusion. Your surgeon will place a metal within your spine in order to hold the vertebral bones together. Spine instrumentation can be of different types. Your surgeon will tell you about a particular type of instrumentation depending on different factors such as your age, the underlying problems which are being treated, the number of levels of the spine being fused, etc.
Problems involved with spine fusion surgery
There are many concerns with spine fusion surgery, but the overall procedure works very well for most patients. The common concerns of the surgery are:
The segments do not fuse- The most difficult part of this surgery is that it is hard to make the new bone growth. There are different ways in which you can stimulate new bone growth, but there are drawbacks too. Bone growth can happen using extra bone from the pelvis, or using bone chips from a donor, or using a manufactured bone substitute.
The vertebrae and discs next to the spine fusion develop problems- This can happen after many years of the surgery. When the bad segments of the spine are joined together, the segment next to the fusion has more forces applied. This degeneration can create problems after the spine fusion. This is the main reason why spinal disc replacement is being done.
What will happen after the knee replacement surgery?
You will have to stay in the hospital after your knee replacement surgery for around three to five days on an average. The people who go in for a knee joint replacement surgery have a lot of improvement. This improvement takes place within one month of the surgery. The pain which is caused by the damaged joint becomes less after the construction of the new gliding surface.
After undergoing knee joint replacement surgery, many people stand and move a day after the surgery. Initially, you may have to walk using parallel bars, and then you may have to use a walking device such as a walker, crutches, or a cane. You will have to use these devices till your full body weight can be supported by the knee. After six weeks, many people work comfortably without any assistance. Your muscle strength will have to be restored with physical therapy, and then you can enjoy most of the activities except jumping and running.
Knowing the other risks of spine fusion surgery
The other risks can be infection and blood loss. These complications depend on the extent of the surgery being performed. You need to discuss all these problems with your doctor. 
The other complications can be damage to the spinal cord or the nerves which exit the cord. These risks too will differ depending on the type of surgery that was performed. In the majority of patients, improvements are seen after the surgery, but there are certain risks too.
What about smoking and spine fusion?
If you are a smoker and you have spine fusion, then you have to stop smoking. The lack of new bone forming goes up to 500% in smokers, so there will be a spine fusion failure.
Our world-class medical experts would be happy to assist you.