Everything You Need To Know About Spinal Cord Stimulator Treatment
Best Treatments available for Spinal Cord Stimulator, Musculoskeletal & Spine Surgeries
Fix Appointment for Treatment
20
Stay in hospital
2 No Travelers
53 Day in Hospital
1521 Day outside Hospital
Success Rate
of Surgery
Results may vary from patient to patient, Ask for exact success rate to your medical condition
Treatment cost starts from
USD 30000
Worldwide Cost
Treatment Planner
What is Spinal Cord Stimulator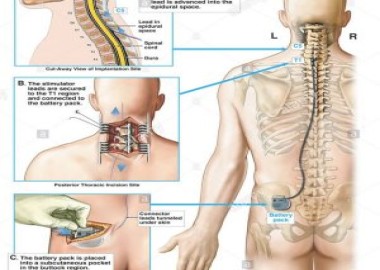 Chronic pain is a long pain that will be there even after the usual recovery period. It can also accompany a chronic health condition. The pain is not protective and it is not because of an ongoing injury. It is mostly referred to as pathological and is therefore treated not like a symptom but as a condition. Chronic pain will prevent people from working, participating in physical activity, eating properly, or enjoying life. 
How does Spinal Cord Stimulator form
No Data...
Best Hospitals for Spinal Cord Stimulator Treatment
Best Doctors for Spinal Cord Stimulator Treatment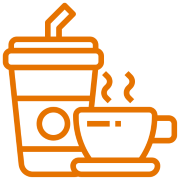 My name Tabatha Haider from Iraq and I am 44 years old. When I was 18, I was addicted to drinking. For 5 years, I drank a lot and it results in liver cancer. I consult with my doctor in Turkey and they said I have cancerous cells inside my liver and they can spread from one body part to another. I started my treatment in Turkey but unfortunately, they weren't able to cure my disease. I started searching for a good hospital in Turkey and even outside it. Eventually, I came to know there is a hospital in India name Medanta the Medicity through Marlin Medical Assistance. I went to India for my treatment.
I came to know the cancer institute at Medanta is a one-stop destination for solutions to all cancer patients. With high technologies like CyberKnife VSI robotic radiosurgery, ICRT, VMAT, Tomotherapy and other high-end equipment, this hospital is providing the best treatment to cancer patients. I lost all my hope before reaching Medanta but at Medanta I was treated very well. This hospital focuses on the patient first approach and for this, they formed a Disease Management Group to cancer care.
Following are the main Centers of Excellence
Heart Institute
Institute of Neurosciences
Bone & Joint Institute
Kidney & Urology Institute
Cancer Institute
Division of Medical Oncology and Hematology
This is true that after unsuccessful treatments from Turkey, Medanta gave me an almost second life and I will never forget the doctors, Marlin, their team, and their positive attitude towards every patient. When world-class healthcare meets world-class technology it comes up something unique. This is what this hospital is, delivering world-class health care in India at an affordable rate. My cancer is gone now completely and I am thankful to the entire Marlin and hospital team who helped me in this journey.
--- ---
Spinal Cord Stimulator Treatment
Musculoskeletal & Spine Surgeries
Spinal cord stimulation (SCS) is a pain relief technique that will deliver a low-voltage electric current continuously to the spinal cord. This is done to block the sensation or feeling of pain. SCS is the most commonly used implantable neurostimulation technology. It can manage pain syndromes. Around 50, 000 neurostimulators are implanted worldwide yearly. 
SCS is a widely accepted FDA-approved medical treatment for chronic pain of the limbs such as legs, back and arms, and the trunk. SCS device is of three types:
The conventional system requires less effort for maintenance on the patient's part. A minor surgical procedure is required to replace the power source when it runs out.
Radiofrequency systems are designed to sustain therapy over long periods of time at the highest output level. The RF system has high power capabilities because of which it can be used for the most challenging cases in which there is multi-extremity pain, and for complex cases. With this type of system, the patient has to wear an external power source in order to activate stimulation.
Rechargeable systems are the latest type of SCS device. Here the patient has the duty to recharge the power when it runs low. The rechargeable system will last longer than the conventional system. A minor surgical procedure may be needed to replace the lower power source if the time between the recharges becomes impractical.
Patient Selection Criteria
Patients who are considered for SCS should meet the following conditions:
Pain is not linked with malignancy.
The patient is not responding well to conservative treatment for a minimum duration of six months.
If revision surgery is not an option or it would have a low chance of success.
There are no major psychiatric disorders, somatization included.
No pacemaker or any other medical contraindications.
There is no related litigation.
You are ready to stop inappropriate drug use prior to implantation
You should give informed consent for the procedure.
The implantation of the stimulator is done by a sedative or a local anesthetic. Your doctor will insert a trial stimulator through the skin in order to give the treatment a trial run. If the trial is successful, then your doctor will implant a permanent stimulator. After the procedure is complete, you and your doctor will have to determine the best pulse strength. You will then be told how you are supposed to use the stimulator at home. The typical schedule for spinal cord stimulation is to use it for 1 to 2 hours or 3 to 4 times a day.
Our world-class medical experts would be happy to assist you.