Everything You Need To Know About SRS and SRT: Stereotactic RadioSurgery and RadioTherapy Treatment
Best Treatments available for SRS and SRT: Stereotactic RadioSurgery and RadioTherapy, Radiation Oncology
Fix Appointment for Treatment
62
Stay in hospital
2 No Travelers
23 Day in Hospital
2321 Day outside Hospital
Success Rate
of Surgery
Results may vary from patient to patient, Ask for exact success rate to your medical condition
Treatment cost starts from
USD 25000
Worldwide Cost
Treatment Planner
What is SRS and SRT: Stereotactic RadioSurgery and RadioTherapy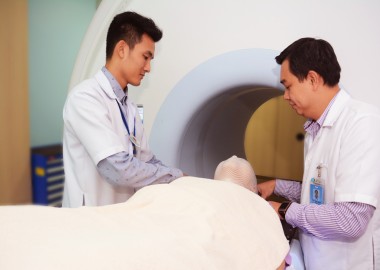 Both stereotactic radiosurgery (SRS) and stereotactic radiation therapy (SRT) are cutting-edge and sophisticated approaches to radiation therapy. They enable us to deliver high radiation doses to a precise, condensed region. A group of experts works together to deliver this specific kind of radiation therapy. Radiation oncologists, radiologists, radiation physicists, radiation therapists, nurses, and other specialized medical professionals make up this team.
How does SRS and SRT: Stereotactic RadioSurgery and RadioTherapy form
No Data...
Best Hospitals for SRS and SRT Treatment
Best Doctors for SRS and SRT Treatment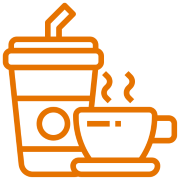 My name Tabatha Haider from Iraq and I am 44 years old. When I was 18, I was addicted to drinking. For 5 years, I drank a lot and it results in liver cancer. I consult with my doctor in Turkey and they said I have cancerous cells inside my liver and they can spread from one body part to another. I started my treatment in Turkey but unfortunately, they weren't able to cure my disease. I started searching for a good hospital in Turkey and even outside it. Eventually, I came to know there is a hospital in India name Medanta the Medicity through Marlin Medical Assistance. I went to India for my treatment.
I came to know the cancer institute at Medanta is a one-stop destination for solutions to all cancer patients. With high technologies like CyberKnife VSI robotic radiosurgery, ICRT, VMAT, Tomotherapy and other high-end equipment, this hospital is providing the best treatment to cancer patients. I lost all my hope before reaching Medanta but at Medanta I was treated very well. This hospital focuses on the patient first approach and for this, they formed a Disease Management Group to cancer care.
Following are the main Centers of Excellence
Heart Institute
Institute of Neurosciences
Bone & Joint Institute
Kidney & Urology Institute
Cancer Institute
Division of Medical Oncology and Hematology
This is true that after unsuccessful treatments from Turkey, Medanta gave me an almost second life and I will never forget the doctors, Marlin, their team, and their positive attitude towards every patient. When world-class healthcare meets world-class technology it comes up something unique. This is what this hospital is, delivering world-class health care in India at an affordable rate. My cancer is gone now completely and I am thankful to the entire Marlin and hospital team who helped me in this journey.
--- ---
SRS and SRT Treatment
Radiation Oncology
What occurs in order to be ready for my treatments?
Before receiving therapy, you must undergo a CT scan and/or an MRI. A week before or a few days before your treatment, an MRI and/or CT scan could be performed.
To design your radiation therapy, the Radiology or Radiation Oncology Department will do another specialized CT scan on you. You must wear your mask for this CT scan.
What is the process of stereotactic radiation therapy?
Ultra-focused radiation is only applied to the tumor during stereotactic radiation treatment and radiosurgery. By either destroying the cells directly or by interfering with their capacity to develop, the therapy slows the growth of a tumor or aberrant cells.
SRS and SRT are extremely similar, although SRS administers a significant dosage of radiation in a single day whereas SRT administers therapy in fractions. This implies that a patient receiving SRT will get treatments across a number of days. Even though the overall dose in SRT may be more than in SRS, each day's dose administration will be substantially lower. Both, Stereotactic Body Radiation Therapy (SBRT) and Stereotactic Ablative Body Radiation are used to treat localized cancers in the brain and, more recently, other body locations (SABR).
The patient must be positioned extremely precisely due to the enormous dosage provided in SRS and SRT. For each patient, a unique mask or position device is created at the time of the CT scan in order to achieve this. This makes it possible to position the patient precisely, allowing for sub-millimeter-scale radiation delivery.
What is the treatment?
A particular time will be given to you to arrive for your treatment.
As soon as you enter the radiation treatment room, the therapists will ask you to lie down on the treatment table.
You will be seated in your mask in order to prevent any head movement throughout the treatment. Your comfort will be enhanced by the therapists' use of knee pillows and blankets.
The treatment table will then be set up by the therapists so that the recommended therapy may be administered precisely. The setup is difficult. You must maintain extreme stillness.
The therapists will leave the space after everything is set up. A computer placed outside of your treatment room automates the procedure. You are always visible to and audible to the therapists. Through the intercom, you will be able to talk to them. If necessary, they are always free to enter the room and stop the therapy.
To assist you to move less, it's crucial to take the right medications if you're worried, coughing, or in pain.
During your treatment, you won't feel any radiation, although you could hear the accelerator functioning. While it is moving, the accelerator may be seen or heard, but it won't really touch you.
During your treatment, the therapists could occasionally enter the room to move the accelerator. You could feel the movement of the treatment table since the therapy is given from various angles.
About 10 minutes are spent on the actual therapy. You will spend between 30 to 60 minutes in the treatment room, during which time you will get therapy and be repositioned as necessary to guarantee the quality of the care.
You will be informed of the time for your subsequent treatment each day.
Our world-class medical experts would be happy to assist you.