Everything You Need To Know About Rheumatic Heart Disease Treatment
Best Treatments available for Rheumatic Heart Disease, Heart & Vascular Sciences
Fix Appointment for Treatment
71
Stay in hospital
2 No Travelers
33 Day in Hospital
1721 Day outside Hospital
Success Rate
of Surgery
Results may vary from patient to patient, Ask for exact success rate to your medical condition
Treatment cost starts from
USD 15000
Worldwide Cost
Treatment Planner
What is Rheumatic Heart Disease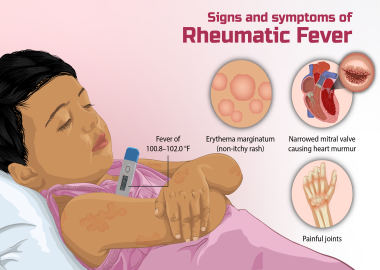 What is rheumatic heart disease?
Rheumatic heart disease is a disorder that occurs when rheumatic fever permanently damages the heart valves. After an untreated or inadequately treated streptococcal infection, such as strep throat or scarlet fever, heart valve damage may begin. An inflammatory state brought on by an immunological reaction can lead to persistent valve damage.
How does Rheumatic Heart Disease form
No Data...
Best Hospitals for Rheumatic Heart Disease Treatment
Best Doctors for Rheumatic Heart Disease Treatment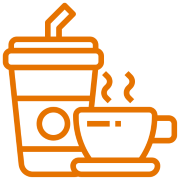 My name Tabatha Haider from Iraq and I am 44 years old. When I was 18, I was addicted to drinking. For 5 years, I drank a lot and it results in liver cancer. I consult with my doctor in Turkey and they said I have cancerous cells inside my liver and they can spread from one body part to another. I started my treatment in Turkey but unfortunately, they weren't able to cure my disease. I started searching for a good hospital in Turkey and even outside it. Eventually, I came to know there is a hospital in India name Medanta the Medicity through Marlin Medical Assistance. I went to India for my treatment.
I came to know the cancer institute at Medanta is a one-stop destination for solutions to all cancer patients. With high technologies like CyberKnife VSI robotic radiosurgery, ICRT, VMAT, Tomotherapy and other high-end equipment, this hospital is providing the best treatment to cancer patients. I lost all my hope before reaching Medanta but at Medanta I was treated very well. This hospital focuses on the patient first approach and for this, they formed a Disease Management Group to cancer care.
Following are the main Centers of Excellence
Heart Institute
Institute of Neurosciences
Bone & Joint Institute
Kidney & Urology Institute
Cancer Institute
Division of Medical Oncology and Hematology
This is true that after unsuccessful treatments from Turkey, Medanta gave me an almost second life and I will never forget the doctors, Marlin, their team, and their positive attitude towards every patient. When world-class healthcare meets world-class technology it comes up something unique. This is what this hospital is, delivering world-class health care in India at an affordable rate. My cancer is gone now completely and I am thankful to the entire Marlin and hospital team who helped me in this journey.
--- ---
Rheumatic Heart Disease Treatment
Heart & Vascular Sciences
Causes of rheumatic heart disease
Rheumatic fever, an inflammatory condition that can damage numerous connective tissues, particularly in the heart, joints, skin, or brain, is the root cause of rheumatic heart disease. Over time, the heart valves may become damaged and irritated. This may make it more difficult for the heart to operate correctly as a result of the heart valve narrowing or leaking. Heart failure may occur from this, which might take years to grow.
Rheumatic fever can strike anybody at any age, although it most frequently affects kids between the ages of 5 and 15.
What signs or symptoms are there for rheumatic heart disease?
The diagnosis of rheumatic heart disease depends on a recent history of strep infection or rheumatic fever. Rheumatic fever symptoms might vary and commonly appear 1 to 6 weeks following a case of strep throat. Sometimes the illness is too little to be detected, or it may already be gone by the time the patient visits a doctor.
The most typical signs of rheumatic fever are as follows:
Fever.
Joints that are really painful, swollen, sensitive, red, and especially the knees and ankles.
Nodules (lumps under the skin).
Lattice-like, red, elevated rash that often affects the chest, back, and belly.
Chest pain and breathing difficulties.
Muscles in the arms, legs, or face move erratically.
Weakness.
Depending on the extent of valve damage, rheumatic heart disease symptoms may include:
Breathing difficulty (especially with activity or when lying down).
Chest pain.
Swelling.
Who is at risk for rheumatic heart disease?
The risk of developing rheumatic heart disease is increased by untreated or improperly treated strep infections. The risk of rheumatic fever and rheumatic heart disease is highest in children who experience recurrent strep throat infections.
Treatment of rheumatic heart disease
The severity of the heart valve damage determines the course of treatment. Surgery to replace or repair a severely damaged valve may be necessary for severe cases of the condition.
Preventing rheumatic fever is the greatest form of therapy. Strep infections may typically be treated with antibiotics, as can the development of rheumatic fever. To lessen inflammation and limit the risk of heart damage, anti-inflammatory medications may be utilized. To treat heart failure, additional medications could be required.
To avoid recurring infections and reduce the danger of additional heart damage, people with rheumatic fever are frequently prescribed daily or monthly antibiotic treatments. These treatments may last for the rest of their lives. Aspirin, steroids, or non-steroidal medications may be used to decrease inflammation.
Our world-class medical experts would be happy to assist you.