Everything You Need To Know About Parkinson's Disease Treatment
Best Treatments available for Parkinson's Disease, Neurosciences
Fix Appointment for Treatment
49
Stay in hospital
2 No Travelers
43 Day in Hospital
1621 Day outside Hospital
Success Rate
of Surgery
Results may vary from patient to patient, Ask for exact success rate to your medical condition
Treatment cost starts from
USD 20000
Worldwide Cost
Treatment Planner
What is Parkinson's Disease
Parkinson's disease is a neurological condition that causes shaking (tremors) and trouble walking, moving, and coordinating. Initially, symptoms may be modest. For example, you may have a little tremor or the sensation that one of your legs or feet is rigid and dragging.
How does Parkinson's Disease form
No Data...
Best Hospitals for Parkinson's Disease Treatment
Best Doctors for Parkinson's Disease Treatment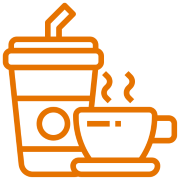 My name Tabatha Haider from Iraq and I am 44 years old. When I was 18, I was addicted to drinking. For 5 years, I drank a lot and it results in liver cancer. I consult with my doctor in Turkey and they said I have cancerous cells inside my liver and they can spread from one body part to another. I started my treatment in Turkey but unfortunately, they weren't able to cure my disease. I started searching for a good hospital in Turkey and even outside it. Eventually, I came to know there is a hospital in India name Medanta the Medicity through Marlin Medical Assistance. I went to India for my treatment.
I came to know the cancer institute at Medanta is a one-stop destination for solutions to all cancer patients. With high technologies like CyberKnife VSI robotic radiosurgery, ICRT, VMAT, Tomotherapy and other high-end equipment, this hospital is providing the best treatment to cancer patients. I lost all my hope before reaching Medanta but at Medanta I was treated very well. This hospital focuses on the patient first approach and for this, they formed a Disease Management Group to cancer care.
Following are the main Centers of Excellence
Heart Institute
Institute of Neurosciences
Bone & Joint Institute
Kidney & Urology Institute
Cancer Institute
Division of Medical Oncology and Hematology
This is true that after unsuccessful treatments from Turkey, Medanta gave me an almost second life and I will never forget the doctors, Marlin, their team, and their positive attitude towards every patient. When world-class healthcare meets world-class technology it comes up something unique. This is what this hospital is, delivering world-class health care in India at an affordable rate. My cancer is gone now completely and I am thankful to the entire Marlin and hospital team who helped me in this journey.
--- ---
Parkinson's Disease Treatment
Neurosciences
Symptoms of Parkinson's disease
Parkinson's disease symptoms can affect one or both sides of the body and include the following:
Blinking slowly (tremors involving half of the body)
Constipation
Swallowing Difficulties
Drooling
Balance and walking difficulties
There is no expression on the face (like you are wearing a mask)
This condition is more frequent in those over the age of 50 and is one of the most common nervous system diseases in the elderly. Parkinson's plus syndrome develops when the dopamine-producing nerve cells in the brain are gradually damaged. In the lack of dopamine, nerve cells cannot function correctly, resulting in muscular function loss. The harm deteriorates with time. It is unknown why these brain cells lose away.
Treatment
Despite the fact that there is no cure for Parkinson's disease, certain symptoms may frequently be managed with medication, surgery, and other therapy.
Medicines
Drugs to treat Parkinson's disease
In order to address the signs of Parkinson's disease, medications can:
Increasing the brain's dopamine levels
Influencing more brain chemicals, such as neurotransmitters, which transport information between brain cells
Symptom management for non-movement
Levodopa is the major treatment for Parkinson's disease. Levodopa is converted by nerve cells into dopamine to restore the depleting levels in the brain. Levodopa is typically used in combination with the drug carbidopa. Carbidopa lessens the quantity of levodopa required to treat symptoms by preventing or reducing some of the adverse effects of levodopa medication, including nausea, vomiting, low blood pressure, and restlessness.
Parkinson's patients shouldn't discontinue taking levodopa without consulting their doctor. Serious negative effects from abruptly quitting the medication include becoming immobile or having trouble breathing.
Other drugs may also be recommended by the doctor to treat Parkinson's symptoms. Such as:
Agonists of dopamine promote the synthesis of dopamine in the brain.
By slowing down the enzymes that break down dopamine in the brain, enzyme inhibitors (such as MAO-B inhibitors and COMT inhibitors) increase the quantity of dopamine in the body.
Amantadine to lessen uncontrollable movements.
Anticholinergic medications to lessen muscular stiffness and tremors.
Surgical procedures
Stimulation of the deep brain
The doctor could advise deep brain stimulation for Parkinson's disease patients who do not react well to treatment. An area of the brain is surgically implanted with electrodes, and these electrodes are connected to a tiny electrical device inserted in the chest. Many of the movement-related symptoms of Parkinson's disease, including tremors, slowness of movement, and rigidity, may be alleviated by the device and electrodes, which painlessly stimulate particular parts of the brain that regulate movement.
Advanced Treatment
A minimally invasive therapy called MRI-guided focused ultrasound (MRgFUS) has assisted some Parkinson's disease sufferers in controlling their tremors. An Ultrasound is guided by an MRI of the part of the brain where the tremors begin. The tremors are caused by places that are burned by the extremely hot ultrasound waves.
Our world-class medical experts would be happy to assist you.