Everything You Need To Know About Mitral Valve Prolapse Treatment
Best Treatments available for Mitral Valve Prolapse, Heart & Vascular Sciences
Fix Appointment for Treatment
65
Stay in hospital
2 No Travelers
23 Day in Hospital
1321 Day outside Hospital
Success Rate
of Surgery
Results may vary from patient to patient, Ask for exact success rate to your medical condition
Treatment cost starts from
USD 15000
Worldwide Cost
Treatment Planner
What is Mitral Valve Prolapse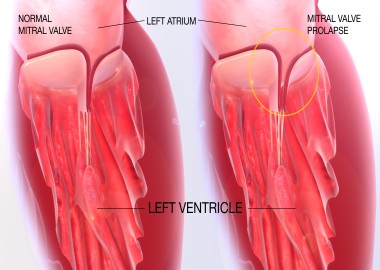 A heart murmur brought on by a "leaky" heart valve is frequently caused by mitral valve prolapse. Most mitral valve prolapse cases are mild and simply require monitoring.
Numerous other signs and illnesses are linked to mitral valve prolapse. However, physicians are unsure if mitral valve prolapse is the root reason.
How does Mitral Valve Prolapse form
No Data...
Best Hospitals for Mitral Valve Prolapse Treatment
Best Doctors for Mitral Valve Prolapse Treatment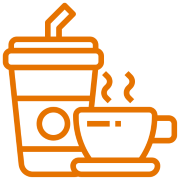 My name Tabatha Haider from Iraq and I am 44 years old. When I was 18, I was addicted to drinking. For 5 years, I drank a lot and it results in liver cancer. I consult with my doctor in Turkey and they said I have cancerous cells inside my liver and they can spread from one body part to another. I started my treatment in Turkey but unfortunately, they weren't able to cure my disease. I started searching for a good hospital in Turkey and even outside it. Eventually, I came to know there is a hospital in India name Medanta the Medicity through Marlin Medical Assistance. I went to India for my treatment.
I came to know the cancer institute at Medanta is a one-stop destination for solutions to all cancer patients. With high technologies like CyberKnife VSI robotic radiosurgery, ICRT, VMAT, Tomotherapy and other high-end equipment, this hospital is providing the best treatment to cancer patients. I lost all my hope before reaching Medanta but at Medanta I was treated very well. This hospital focuses on the patient first approach and for this, they formed a Disease Management Group to cancer care.
Following are the main Centers of Excellence
Heart Institute
Institute of Neurosciences
Bone & Joint Institute
Kidney & Urology Institute
Cancer Institute
Division of Medical Oncology and Hematology
This is true that after unsuccessful treatments from Turkey, Medanta gave me an almost second life and I will never forget the doctors, Marlin, their team, and their positive attitude towards every patient. When world-class healthcare meets world-class technology it comes up something unique. This is what this hospital is, delivering world-class health care in India at an affordable rate. My cancer is gone now completely and I am thankful to the entire Marlin and hospital team who helped me in this journey.
--- ---
Mitral Valve Prolapse Treatment
Heart & Vascular Sciences
What Is Mitral Valve Prolapse?
The mitral valve is a valve that allows blood to go from the left atrium, one of the heart's chambers, to the left ventricle. Part of the mitral valve prolapses freely backward into the left atrium when the condition occurs. This occurs when the left ventricle, the largest heart muscle, contracts throughout each pulse. Mitral valve stenosis is different from mitral valve prolapse. The mitral valve becomes rigid and restricted when there is mitral valve stenosis.
When the mitral valve tissues are abnormally large or damaged, it results in mitral valve prolapse, when the valve slips backward. The cause of mitral valve prolapse is mostly unknown.
Prolapse of the mitral valve can run in families. Additionally, aberrant cartilage problems may be to blame (connective tissue disease). Mitral valve prolapse affects around 8 million Americans.
Mitral valve prolapse symptoms
Most sufferers with mitral valve prolapse are asymptomatic. Additionally, they never have any health issues brought on by mitral valve prolapse.
The most prevalent symptom of mitral valve prolapse in those who have it is chest discomfort. The danger of a heart attack, mortality, or other cardiac issues is not increased by the chest discomfort, despite the fact that it may be extremely uncomfortable and terrifying.
Mitral regurgitation frequently results from mitral valve prolapse. With each heartbeat, some blood travels backward through the mitral valve in such a state. Congestive heart failure, also known as moderate to severe mitral regurgitation, can weaken the heart muscle over time. Congestive heart failure signs and symptoms include:
Breathlessness when exerting oneself.
Inflammation in the foot and legs.
Other symptoms that have also been linked to mitral valve prolapse include:
Palpitations are heartbeats that flutter or pulse quickly.
Breathing problems, especially after exercise
Dizziness.
Syncope, passing out or fainting.
Anxiety and panic.
Tingling or numbness in the hands and feet.
These signs and symptoms are sometimes referred to as mitral valve prolapse syndrome when they coexist. However, specialists are unsure if these symptoms are actually brought on by mitral valve prolapse. Due to the prevalence of both these symptoms and mitral valve prolapse, they frequently co-occur by coincidence.
Treatment of Mitral Valve Prolapse
Most persons with mitral valve prolapse do not experience any issues, thus treatment is typically not required.
Surgery to repair or replace the leaking valve is frequently beneficial for those who acquire severe mitral regurgitation as a result of mitral valve prolapse. Surgery is often the best course of action for those who exhibit congestive heart failure symptoms brought on by mitral valve prolapse and mitral regurgitation.
Symptoms of mitral valve prolapse seldom represent any concern if there is no evidence of mitral regurgitation on the echocardiography. The ideal course of treatment for each patient may differ, although it may involve:
Exercise.
Drugs that reduce pain.
Techniques for relaxation and stress reduction.
Caffeine and other stimulants should be avoided.
People who experience periods of palpitations and a rapid pulse, known as tachycardia, with mitral valve prolapse may get relief from these symptoms by taking beta-blockers, which are drugs that lower the heart rate.
Our world-class medical experts would be happy to assist you.