Everything You Need To Know About Lung Cancer Treatment
Best Treatments available for Lung Cancer, Cancer Care/ Surgical Oncology
Fix Appointment for Treatment
13
Stay in hospital
2 No Travelers
43 Day in Hospital
1121 Day outside Hospital
Success Rate
of Surgery
Results may vary from patient to patient, Ask for exact success rate to your medical condition
Treatment cost starts from
USD 12000
Worldwide Cost
Treatment Planner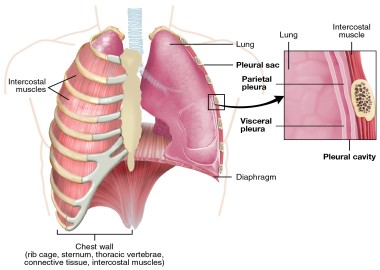 You have two sponge-like organs in your chest called your lungs. There are three lobes in your right lung and two lobes in your left lung. Because the heart occupies more space on the left side of the body, the left lung is smaller than the right lung.
Lung cancer starts in the lungs and can spread to the lymph nodes or other body organs, like the brain. The lungs may potentially become infected with cancer from other organs. Metastases are the term used to describe the spread of cancer cells from one organ to another.
How does Lung Cancer form
No Data...
Best Hospitals for Lung Cancer Treatment
Best Doctors for Lung Cancer Treatment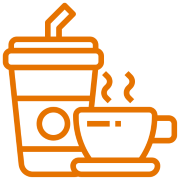 My name Tabatha Haider from Iraq and I am 44 years old. When I was 18, I was addicted to drinking. For 5 years, I drank a lot and it results in liver cancer. I consult with my doctor in Turkey and they said I have cancerous cells inside my liver and they can spread from one body part to another. I started my treatment in Turkey but unfortunately, they weren't able to cure my disease. I started searching for a good hospital in Turkey and even outside it. Eventually, I came to know there is a hospital in India name Medanta the Medicity through Marlin Medical Assistance. I went to India for my treatment.
I came to know the cancer institute at Medanta is a one-stop destination for solutions to all cancer patients. With high technologies like CyberKnife VSI robotic radiosurgery, ICRT, VMAT, Tomotherapy and other high-end equipment, this hospital is providing the best treatment to cancer patients. I lost all my hope before reaching Medanta but at Medanta I was treated very well. This hospital focuses on the patient first approach and for this, they formed a Disease Management Group to cancer care.
Following are the main Centers of Excellence
Heart Institute
Institute of Neurosciences
Bone & Joint Institute
Kidney & Urology Institute
Cancer Institute
Division of Medical Oncology and Hematology
This is true that after unsuccessful treatments from Turkey, Medanta gave me an almost second life and I will never forget the doctors, Marlin, their team, and their positive attitude towards every patient. When world-class healthcare meets world-class technology it comes up something unique. This is what this hospital is, delivering world-class health care in India at an affordable rate. My cancer is gone now completely and I am thankful to the entire Marlin and hospital team who helped me in this journey.
--- ---
Lung Cancer Treatment
Cancer Care/ Surgical Oncology
What are the types?
Lung cancer is mainly divided into two types: Small-cell lung cancers (SCLC) and non-small cell lung cancers (NSCLC). This categorization is based on how the tumor cells appear under the microscope. Making a differentiation between these two types of tumors is important because they differ in how they develop, spread, and are handled.
SCLC: About 10%–15% of lung tumors are SCLC. This kind is named small-cell lung cancer because the cancer cells seem tiny and rounded when examined under a microscope. This kind of lung cancer is aggressive and the fastest-growing. Cigarette smoking and SCLC are closely connected. SCLCs travel quickly to several locations inside the body and are frequently only found after they have dispersed widely.
NSCLC: The cancer cells are bigger in this type of lung cancer, so this is named Non-small cell lung cancer. With around 85% of cases, NSCLC is the most prevalent kind of lung cancer.
The three primary kinds of non-small cell lung cancer are as follows:
Adenocarcinoma: This kind of lung cancer develops in cells that release mucus and other materials. It often starts in your lung's outermost regions. The majority of persons who had or presently have lung adenocarcinoma are smokers. However, it can also appear in those who have never smoked. In comparison to other kinds of lung cancer, it is also more likely to develop at a younger age.
Squamous Cell Carcinoma: Squamous cell carcinoma typically develops in the center of your lungs, beginning with squamous cells (the flat cells that line the lining of your airways). It's frequently linked to a history of smoking.
Large Cell Carcinoma: This type of cancer, also known as undifferentiated carcinoma, can develop in any part of the lung. Due to how rapidly it develops and spreads, it is more challenging to cure.
There are additional kinds of non-small cell lung cancer, like sarcomatoid carcinoma and adenosquamous carcinoma. These kinds are somewhat rarer.
What are the reasons?
The exact cause of lung cancer has not been determined. However, some risk factors make an individual susceptible to developing lung cancer. Among them:
The majority of lung cancers are caused by excessive cigarette smoking. Research shows that in some cases, second-hand smoke is also harmful.
Overexposure to the pollution that may contain toxic chemicals is one of the most common risk factors.
Long-term exposure to harmful radiation alters the normal formation of cancer-causing cells.
People who work in areas related to the manufacture of asbestos are at greater risk. The risk of lung cancer increases for workers in asbestos factories.
What are the symptoms?
Some symptoms of lung cancer are general and a person may not notice them right away. When symptoms worsen or occur simultaneously, they are noted. Some common symptoms are:
Persistent cough.
Spitting or blood-stained sputum.
Chest pain is sometimes associated with difficulty breathing.
Difficulty swallowing.
Persistent low-grade fever with yellowing of the skin. Sometimes the skin may become grey and dry.
Weight loss.
Anorexia.
Our world-class medical experts would be happy to assist you.