Everything You Need To Know About Liver Cancer Treatment
Best Treatments available for Liver Cancer, Gastroenterology, Hepatology & Endoscopy
Fix Appointment for Treatment
38
Stay in hospital
2 No Travelers
73 Day in Hospital
1821 Day outside Hospital
Success Rate
of Surgery
Results may vary from patient to patient, Ask for exact success rate to your medical condition
Treatment cost starts from
USD 25000
Worldwide Cost
Treatment Planner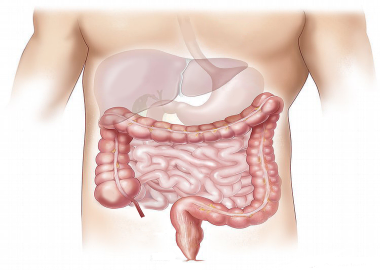 What is liver cancer?
Liver cancer is extremely dangerous. Liver cancer comes in two types: primary and secondary. Primary cancer begins in your liver, while secondary cancer moves from another area of your body to your liver. Causes, risk factors, symptoms, and therapies are almost similar for both types. In order to diagnose and treat primary liver cancer as early as possible, healthcare practitioners concentrate on identifying those who may be at extremely high risk. An overview of primary liver cancer is provided in this article.
How does Liver Cancer form
No Data...
Best Hospitals for Liver Cancer Treatment
Best Doctors for Liver Cancer Treatment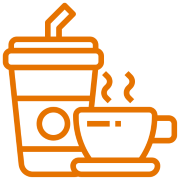 My name Tabatha Haider from Iraq and I am 44 years old. When I was 18, I was addicted to drinking. For 5 years, I drank a lot and it results in liver cancer. I consult with my doctor in Turkey and they said I have cancerous cells inside my liver and they can spread from one body part to another. I started my treatment in Turkey but unfortunately, they weren't able to cure my disease. I started searching for a good hospital in Turkey and even outside it. Eventually, I came to know there is a hospital in India name Medanta the Medicity through Marlin Medical Assistance. I went to India for my treatment.
I came to know the cancer institute at Medanta is a one-stop destination for solutions to all cancer patients. With high technologies like CyberKnife VSI robotic radiosurgery, ICRT, VMAT, Tomotherapy and other high-end equipment, this hospital is providing the best treatment to cancer patients. I lost all my hope before reaching Medanta but at Medanta I was treated very well. This hospital focuses on the patient first approach and for this, they formed a Disease Management Group to cancer care.
Following are the main Centers of Excellence
Heart Institute
Institute of Neurosciences
Bone & Joint Institute
Kidney & Urology Institute
Cancer Institute
Division of Medical Oncology and Hematology
This is true that after unsuccessful treatments from Turkey, Medanta gave me an almost second life and I will never forget the doctors, Marlin, their team, and their positive attitude towards every patient. When world-class healthcare meets world-class technology it comes up something unique. This is what this hospital is, delivering world-class health care in India at an affordable rate. My cancer is gone now completely and I am thankful to the entire Marlin and hospital team who helped me in this journey.
--- ---
Liver Cancer Treatment
Gastroenterology, Hepatology & Endoscopy
Like many kinds of cancer, healthcare providers can do more to treat liver cancer during the disease's early stage. Unlike many kinds of cancer, healthcare providers have a good idea of what increases someone's risk of developing liver cancer. With that in mind, healthcare providers are intent on identifying who may be at increased risk so they can catch and treat primary liver cancer as early as possible.
Healthcare professionals can do more to treat liver cancer in its early stages, similar to how they can treat many other types of cancer. Healthcare professionals are very aware of what raises a person's chance of acquiring liver cancer, unlike many other types of cancer.
Primary liver cancer comes in three different forms:
Hepatocellular carcinoma (HCC): With almost all occurrences of liver cancer falling under this category, it is the most prevalent kind.
Intrahepatic cancer (IHC): Cholangiocarcinoma's subtype, is a liver cancer. IHC is bile duct carcinoma in the liver. It accounts for 10% to 20% of all instances of primary liver cancer.
Angiosarcoma: Only 1% of primary liver cancer cases are of this extremely uncommon form. This cancer develops in the liver's blood cell lining. (Other organs may potentially be impacted by angiosarcoma).
Treatment
The following procedures are used to treat liver cancer:
Surgery
Surgery to remove the tumor: If your tumor is tiny and your liver function is excellent, your doctor may in certain cases advise a procedure to remove the liver cancer and a small part of the healthy liver tissue that surrounds it.
Liver transplant surgery: Your sick liver is removed during a liver transplant procedure, and it is then replaced with a healthy liver from a donor. Only a limited number of persons with early-stage liver cancer have the option of undergoing liver transplant surgery.
Radiation Therapy
This therapy shrinks tumors by destroying cancer cells with a powerful energy from sources like protons and X-rays. The energy is carefully directed toward the liver while the surrounding healthy tissue is spared.
Our world-class medical experts would be happy to assist you.