Everything You Need To Know About Left Ventricular Assist Device (LVAD) Treatment
Best Treatments available for Left Ventricular Assist Device (LVAD), Heart & Vascular Sciences
Fix Appointment for Treatment
75
Stay in hospital
2 No Travelers
43 Day in Hospital
1621 Day outside Hospital
Success Rate
of Surgery
Results may vary from patient to patient, Ask for exact success rate to your medical condition
Treatment cost starts from
USD 20000
Worldwide Cost
Treatment Planner
What is Left Ventricular Assist Device (LVAD)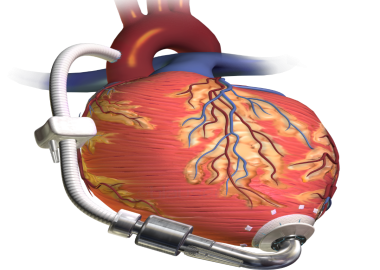 Patients who have advanced heart failure are treated with a mechanical pump known as a left ventricular assist device (LVAD). The left ventricle, the heart's primary pumping chamber, is assisted in pumping blood to the aorta and the rest of the body by the mechanical, battery-powered LVAD, which is surgically installed. Because of this, it is known as a Left Ventricular Assist Device.
How does Left Ventricular Assist Device (LVAD) form
No Data...
Best Hospitals for Left Ventricular Assist Device (LVAD) Treatment
Best Doctors for Left Ventricular Assist Device (LVAD) Treatment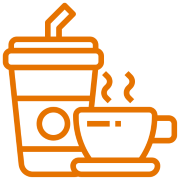 My name Tabatha Haider from Iraq and I am 44 years old. When I was 18, I was addicted to drinking. For 5 years, I drank a lot and it results in liver cancer. I consult with my doctor in Turkey and they said I have cancerous cells inside my liver and they can spread from one body part to another. I started my treatment in Turkey but unfortunately, they weren't able to cure my disease. I started searching for a good hospital in Turkey and even outside it. Eventually, I came to know there is a hospital in India name Medanta the Medicity through Marlin Medical Assistance. I went to India for my treatment.
I came to know the cancer institute at Medanta is a one-stop destination for solutions to all cancer patients. With high technologies like CyberKnife VSI robotic radiosurgery, ICRT, VMAT, Tomotherapy and other high-end equipment, this hospital is providing the best treatment to cancer patients. I lost all my hope before reaching Medanta but at Medanta I was treated very well. This hospital focuses on the patient first approach and for this, they formed a Disease Management Group to cancer care.
Following are the main Centers of Excellence
Heart Institute
Institute of Neurosciences
Bone & Joint Institute
Kidney & Urology Institute
Cancer Institute
Division of Medical Oncology and Hematology
This is true that after unsuccessful treatments from Turkey, Medanta gave me an almost second life and I will never forget the doctors, Marlin, their team, and their positive attitude towards every patient. When world-class healthcare meets world-class technology it comes up something unique. This is what this hospital is, delivering world-class health care in India at an affordable rate. My cancer is gone now completely and I am thankful to the entire Marlin and hospital team who helped me in this journey.
--- ---
Left Ventricular Assist Device (LVAD) Treatment
Heart & Vascular Sciences
What Are the Advantages of an LVAD?
The blood flow to a person whose heart has been compromised by heart disease is restored with an LVAD. Some symptoms, such as being always exhausted or having trouble breathing, are alleviated by this.
In a few rare instances, it allows the heart to rest, allowing it to regain its usual capabilities. Other organs are preserved or improved, exercise is made easier, and cardiac rehabilitation is permitted.
How does the LVAD function?
Numerous LVAD models are available. Based on your needs and medical situation, the doctor will suggest the option that is ideal for you.
During open heart surgery, the LVAD is placed. Depending on the kind of device, the LVAD may have different pieces, but generally, there are four essential elements:
The chest is where the pump unit is positioned. The surgeon inserts it into the heart's apex, where it gets blood. The aorta, a large artery that carries blood from the heart to the rest of the body, is then supplied with this blood via a tube from the apparatus. It functions by continually pumping blood from the left ventricle to the aorta.
The driveline (cable) and control system are connected to the pump (controller). The driveline travels from the gadget via your abdominal skin to the controller, which is an external tiny computer. You may control the system by using the controller, which also controls the pump and sends out messages and alerts.
The LVAD is powered by a power source, such as rechargeable batteries or a wire that connects to a wall outlet.
Risks
Using and implanting a ventricular assist device (VAD) carries the following potential risks and complications:
Bleeding: Your risk of bleeding increases with any type of surgery.
Clots of blood: Blood clots may develop while your blood flows through your VAD. A VAD blood clot may restrict or obstruct blood flow, resulting in a heart attack, stroke, or issues with the device itself.
Infection: There is a higher chance of infection in the region since the VAD's power source and control unit are external to your body and connected via a wire (line) that passes through a tiny skin port. An infection may develop there or in your blood as a result.
Device issues: After being implanted, a VAD may occasionally stop functioning correctly. For instance, the power source might malfunction or the device might not pump blood adequately. Each of these issues calls for prompt medical treatment and can necessitate replacing the pump.
Right heart failure: The left ventricle of your heart will pump more blood than usual if an LVAD is installed. If there is more blood present, your right ventricle could not be strong enough to manage it. In some cases, a temporary pump is needed to assist the right ventricle. In the long run, medications or other treatments could improve how well the right ventricle pumps.
Our world-class medical experts would be happy to assist you.