Everything You Need To Know About Implantable Collamer Lens (ICL) Treatment
Best Treatments available for Implantable Collamer Lens (ICL), Eye Care/ Ophthalmology
Fix Appointment for Treatment
42
Stay in hospital
2 No Travelers
23 Day in Hospital
2321 Day outside Hospital
Success Rate
of Surgery
Results may vary from patient to patient, Ask for exact success rate to your medical condition
Treatment cost starts from
USD 25000
Worldwide Cost
Treatment Planner
What is Implantable Collamer Lens (ICL)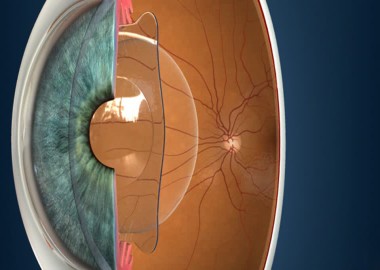 What is an Implantable Collamer Lens (ICL)?
A transparent, thin phakic lens called the Implantable Collamer Lens (ICL) is surgically inserted into the eye. The ICL cannot be felt when it is in the eye and it requires no care. The ICL is placed in front of the natural lens and behind your iris, (the colored part of the eye).
The operation is permanent, or at least it will be until you decide to have it removed. Reversibility is a benefit of the ICL.
How does Implantable Collamer Lens (ICL) form
No Data...
Best Hospitals for Implantable Collamer Lens (ICL) Treatment
Best Doctors for Implantable Collamer Lens (ICL) Treatment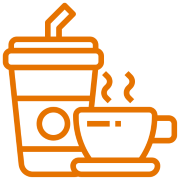 My name Tabatha Haider from Iraq and I am 44 years old. When I was 18, I was addicted to drinking. For 5 years, I drank a lot and it results in liver cancer. I consult with my doctor in Turkey and they said I have cancerous cells inside my liver and they can spread from one body part to another. I started my treatment in Turkey but unfortunately, they weren't able to cure my disease. I started searching for a good hospital in Turkey and even outside it. Eventually, I came to know there is a hospital in India name Medanta the Medicity through Marlin Medical Assistance. I went to India for my treatment.
I came to know the cancer institute at Medanta is a one-stop destination for solutions to all cancer patients. With high technologies like CyberKnife VSI robotic radiosurgery, ICRT, VMAT, Tomotherapy and other high-end equipment, this hospital is providing the best treatment to cancer patients. I lost all my hope before reaching Medanta but at Medanta I was treated very well. This hospital focuses on the patient first approach and for this, they formed a Disease Management Group to cancer care.
Following are the main Centers of Excellence
Heart Institute
Institute of Neurosciences
Bone & Joint Institute
Kidney & Urology Institute
Cancer Institute
Division of Medical Oncology and Hematology
This is true that after unsuccessful treatments from Turkey, Medanta gave me an almost second life and I will never forget the doctors, Marlin, their team, and their positive attitude towards every patient. When world-class healthcare meets world-class technology it comes up something unique. This is what this hospital is, delivering world-class health care in India at an affordable rate. My cancer is gone now completely and I am thankful to the entire Marlin and hospital team who helped me in this journey.
--- ---
Implantable Collamer Lens (ICL) Treatment
Eye Care/ Ophthalmology
ICL is not significantly more expensive than other cutting-edge laser vision repair procedures like Smile Lasik.
To place an ICL, surgery is necessary. The lens is inserted by a surgeon in between the iris and the natural lens of the eye. To bend (refract) light onto the retina, the lens works with the eye's natural lens. This leads to a clearer vision.
Collagen called Collamer, and plastic is used to make the ICL. It is a phakic intraocular lens. The term "phakic" describes the method of inserting the lens into the eye without removing the native lens.
Although ICL surgery is not essential to treat vision issues, it can lessen or even replace the need for glasses or contact lenses.
For those who are unable to undergo laser eye surgery, it may potentially be a good option. However, not everyone should have ICL surgery.
What is the procedure?
The ICL technique is a fast, low-risk outpatient surgery. Prior to the implantation of ICL, you will get topical anesthetic drops to decrease pain. The ICL lens is inserted through a micro-opening. The lens is put into a tiny cartridge after being folded, and when it is injected, it slowly unfolds in your eye. Unique results include the rapid increase in eyesight quality and the astonishingly quick and painless recuperation.
You just spend 20 to 30 minutes in the theatre but will be in the Day Procedure Centre for 2-3 hours. You will need someone to bring you home and remain with you while you heal, after being discharged.
Advantages of implanting a Collamer lens
Getting better eyesight with ICL additionally, there are numerous advantages of it.
It can treat extreme nearsightedness that other operations are unable to treat.
If you suffer from chronic dry eyes, the lens is less likely to irritate them.
If you suffer from chronic dry eyes, the lens is less likely to irritate them.
It is supposed to be permanent, but you may have it removed.
Great night vision is provided by the lens.
Because the tissue is left in place, recovery is frequently fast.
ICL may be an option for those who are not candidates for laser eye surgery.
What to expect following ICL surgery?
Your eyesight could be blurry until the last drop wears off, but most patients have the clear vision the next day. Following ICL surgery, your vision may change during the first few weeks as your eyes recuperate. After the surgery, there can be some little soreness or a gritty sensation for a few days. Plan to stop intense activities for 48 hours. The healing time is brief.
You will be given an antibiotic prescription and anti-inflammatory drops to use for a few weeks following ICL surgery. The majority of patients may return to their regular routines a week after having ICL surgery, but you shouldn't drive until you've been allowed to drive by your surgeon.
Our world-class medical experts would be happy to assist you.