Everything You Need To Know About Ileostomy Treatment
Best Treatments available for Ileostomy, Minimal Access Surgery
Fix Appointment for Treatment
37
Stay in hospital
2 No Travelers
43 Day in Hospital
1621 Day outside Hospital
Success Rate
of Surgery
Results may vary from patient to patient, Ask for exact success rate to your medical condition
Treatment cost starts from
USD 15000
Worldwide Cost
Treatment Planner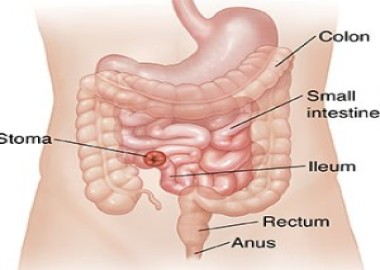 What is an Ileostomy?
An ileostomy is a surgically created opening in the abdominal wall. It is typically required because the ileum is malfunctioning or because a disease is affecting that area of the colon and requires removal. To create a stoma, which is often on the lower right side of the abdomen, the end of the ileum, the lowest portion of the small intestine, is brought through this opening. Because the ileum requires time to relax and recover from a condition or disease, an ileostomy may only be required temporarily, for a period of 3 to 6 months. However, if a condition is more severe, like cancer, an ileostomy may be required for the rest of a person's life (permanent).
How does Ileostomy form
No Data...
Best Hospitals for Ileostomy Treatment
Best Doctors for Ileostomy Treatment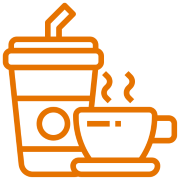 My name Tabatha Haider from Iraq and I am 44 years old. When I was 18, I was addicted to drinking. For 5 years, I drank a lot and it results in liver cancer. I consult with my doctor in Turkey and they said I have cancerous cells inside my liver and they can spread from one body part to another. I started my treatment in Turkey but unfortunately, they weren't able to cure my disease. I started searching for a good hospital in Turkey and even outside it. Eventually, I came to know there is a hospital in India name Medanta the Medicity through Marlin Medical Assistance. I went to India for my treatment.
I came to know the cancer institute at Medanta is a one-stop destination for solutions to all cancer patients. With high technologies like CyberKnife VSI robotic radiosurgery, ICRT, VMAT, Tomotherapy and other high-end equipment, this hospital is providing the best treatment to cancer patients. I lost all my hope before reaching Medanta but at Medanta I was treated very well. This hospital focuses on the patient first approach and for this, they formed a Disease Management Group to cancer care.
Following are the main Centers of Excellence
Heart Institute
Institute of Neurosciences
Bone & Joint Institute
Kidney & Urology Institute
Cancer Institute
Division of Medical Oncology and Hematology
This is true that after unsuccessful treatments from Turkey, Medanta gave me an almost second life and I will never forget the doctors, Marlin, their team, and their positive attitude towards every patient. When world-class healthcare meets world-class technology it comes up something unique. This is what this hospital is, delivering world-class health care in India at an affordable rate. My cancer is gone now completely and I am thankful to the entire Marlin and hospital team who helped me in this journey.
--- ---
Ileostomy Treatment
Minimal Access Surgery
The stoma lacks a valve and a shut-off muscle in contrast to the anus. This implies that you won't be able to regulate how much stool the stoma passes. The stoma itself does not cause pain or discomfort since there are no nerve endings there.
The colon, which is the largest portion of the large intestine, and the rectum, which is the lowest portion of the large intestine and where produced feces are stored until they are expelled from the body through the anus, are frequently removed during this procedure (this is called a colectomy). This indicates that the colon and rectum no longer work as they once did. The colon and rectum may occasionally only be partially removed.
What is the purpose of an ileostomy?
Waste no longer exits the body through the rectum and anus if the colon and rectum are removed or bypassed. Now, the stoma is where the body's digestive contents exit. A pouch that adheres to the skin surrounding the stoma collects the drainage. The bag is fitted for you. It is always worn and may be emptied as necessary.
Depending on your diet, medications, and other variables, the output from your ileostomy will range from liquid to pasty. You must empty the pouch 5 to 8 times each day because the output is consistent.
Our world-class medical experts would be happy to assist you.