Everything You Need To Know About High Cholesterol Treatment
Best Treatments available for High Cholesterol, Heart & Vascular Sciences
Fix Appointment for Treatment
66
Stay in hospital
2 No Travelers
33 Day in Hospital
1721 Day outside Hospital
Success Rate
of Surgery
Results may vary from patient to patient, Ask for exact success rate to your medical condition
Treatment cost starts from
USD
Worldwide Cost
Treatment Planner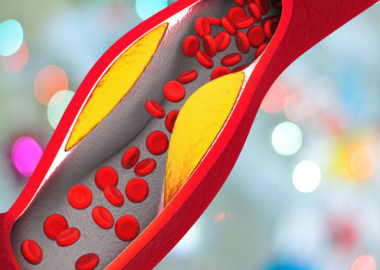 Numerous additional health issues are strongly associated with high cholesterol. Thus, it might initially result in some very significant issues (like coronary artery disease). But other illnesses, particularly those that cause your body to become inflamed, can also cause it (like lupus). People who have high cholesterol frequently also have high blood pressure.
How does High Cholesterol form
No Data...
Best Hospitals for High Cholesterol Treatment
Best Doctors for High Cholesterol Treatment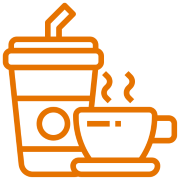 My name Tabatha Haider from Iraq and I am 44 years old. When I was 18, I was addicted to drinking. For 5 years, I drank a lot and it results in liver cancer. I consult with my doctor in Turkey and they said I have cancerous cells inside my liver and they can spread from one body part to another. I started my treatment in Turkey but unfortunately, they weren't able to cure my disease. I started searching for a good hospital in Turkey and even outside it. Eventually, I came to know there is a hospital in India name Medanta the Medicity through Marlin Medical Assistance. I went to India for my treatment.
I came to know the cancer institute at Medanta is a one-stop destination for solutions to all cancer patients. With high technologies like CyberKnife VSI robotic radiosurgery, ICRT, VMAT, Tomotherapy and other high-end equipment, this hospital is providing the best treatment to cancer patients. I lost all my hope before reaching Medanta but at Medanta I was treated very well. This hospital focuses on the patient first approach and for this, they formed a Disease Management Group to cancer care.
Following are the main Centers of Excellence
Heart Institute
Institute of Neurosciences
Bone & Joint Institute
Kidney & Urology Institute
Cancer Institute
Division of Medical Oncology and Hematology
This is true that after unsuccessful treatments from Turkey, Medanta gave me an almost second life and I will never forget the doctors, Marlin, their team, and their positive attitude towards every patient. When world-class healthcare meets world-class technology it comes up something unique. This is what this hospital is, delivering world-class health care in India at an affordable rate. My cancer is gone now completely and I am thankful to the entire Marlin and hospital team who helped me in this journey.
--- ---
High Cholesterol Treatment
Heart & Vascular Sciences
What is high cholesterol?
When your blood contains an excessive amount of lipids (fats), you have high cholesterol. Hyperlipidemia and hypercholesterolemia are other names for it.
To operate, your body needs just the proper quantity of lipids. Your body can't utilize all the lipids you have if you have a lot of them. Your arteries begin to thicken as a result of the additional lipids. They build plaque in your blood when they mix with other elements (fatty deposits).
For years, this plaque may not create any issues, but over time, it slowly enlarges within your arteries. Due to this, high cholesterol that is left untreated is risky. Without your knowledge, the excess lipids in your blood contribute to the plaque's growth. A blood test is the only method to determine if you have high cholesterol.
You may find out how many lipids are present in your blood by having a blood test called a lipid panel. Depending on your age, sex, and previous heart disease history, you may not have high cholesterol at all.
Good cholesterol vs bad cholesterol
Lipids come in many different forms. You've probably heard the terms "good cholesterol" and "bad cholesterol" the most.
High-density lipoprotein is a term for healthy cholesterol (HDL). Consider the letter "H" to stand for "helpful." HDLs transport cholesterol to the liver. Your liver maintains a steady amount of cholesterol. It produces enough cholesterol to meet your body's requirements and excretes the excess. To transport cholesterol to your liver, you must have enough amount of HDLs. You'll have too much cholesterol circulating in your blood if your HDLs are too low.
Low-density lipoprotein is the term for bad cholesterol (LDL). This is the reason why plaque builds up in your arteries. Over time, heart disease might result from having too many LDLs.
When should you have your cholesterol tested?
Childhood or adolescence might mark the beginning of high cholesterol. Current recommendations advise starting screenings in childhood for this reason.
Kids and teenagers: Beginning at age nine, get your cholesterol examined every five years. A kid may start even earlier if one or both of their parents have high cholesterol or a history of cardiac issues.
Male at birth assigned individuals (AMAB): Up to age 45, get your cholesterol examined every five years. Get examined every one to two years from the age of 45 to 65. After age 65, schedule a yearly check-up.
Female-assigned at birth (AFAB): They should be examined every five years until age 55. Get examined every one to two years from the age of 55 to 65. After age 65, schedule a yearly check-up.
These are only broad principles. What is best for you will be discussed with your healthcare practitioner. For instance, a person in their 20s with high cholesterol levels could require testing every year for a while. Additional risk factors for heart disease may necessitate more regular testing as well.
High cholesterol causes
High cholesterol is influenced by both inherited and lifestyle factors. Among the lifestyle aspects are:
Smoking and using tobacco: Smoking enhances your "bad cholesterol" (LDL) and reduces your "good cholesterol" (HDL).
Being under a lot of stress: Stress causes hormonal changes that lead to an increase in cholesterol production in the body.
Alcohol consumption: Consuming too much alcohol might cause your total cholesterol to increase.
Moving insufficiently: Your cholesterol levels improve with exercise, especially aerobic exercise. Your body won't make enough "good cholesterol" if you have a desk job or spend a lot of time sitting down in your leisure time.
Diet: Some meals may cause your cholesterol to rise or fall. Sometimes medical professionals will advise dietary modifications or an appointment with a nutritionist to talk about your diet.
Our world-class medical experts would be happy to assist you.