Everything You Need To Know About Heart enlargement (cardiomegaly) Treatment
Best Treatments available for Heart enlargement (cardiomegaly), Heart & Vascular Sciences
Fix Appointment for Treatment
69
Stay in hospital
2 No Travelers
43 Day in Hospital
1621 Day outside Hospital
Success Rate
of Surgery
Results may vary from patient to patient, Ask for exact success rate to your medical condition
Treatment cost starts from
USD 20000
Worldwide Cost
Treatment Planner
What is Heart enlargement (cardiomegaly)
Heart enlargement (cardiomegaly) is a symptom of another disorder rather than a disease.
Any enlarged heart seen on an imaging test, such as a chest X-ray, is referred to as "cardiomegaly." The condition that is causing the enlarged heart must next be diagnosed utilizing further testing.
An enlarged heart can result from cardiac injury or specific forms of heart disease. When the body is subjected to short-term stress, such as during pregnancy, the heart may enlarge. An enlarged heart may be transient or permanent, depending on the situation.
How does Heart enlargement (cardiomegaly) form
No Data...
Best Hospitals for Heart enlargement (cardiomegaly) Treatment
Best Doctors for Heart enlargement (cardiomegaly) Treatment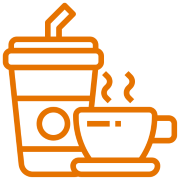 My name Tabatha Haider from Iraq and I am 44 years old. When I was 18, I was addicted to drinking. For 5 years, I drank a lot and it results in liver cancer. I consult with my doctor in Turkey and they said I have cancerous cells inside my liver and they can spread from one body part to another. I started my treatment in Turkey but unfortunately, they weren't able to cure my disease. I started searching for a good hospital in Turkey and even outside it. Eventually, I came to know there is a hospital in India name Medanta the Medicity through Marlin Medical Assistance. I went to India for my treatment.
I came to know the cancer institute at Medanta is a one-stop destination for solutions to all cancer patients. With high technologies like CyberKnife VSI robotic radiosurgery, ICRT, VMAT, Tomotherapy and other high-end equipment, this hospital is providing the best treatment to cancer patients. I lost all my hope before reaching Medanta but at Medanta I was treated very well. This hospital focuses on the patient first approach and for this, they formed a Disease Management Group to cancer care.
Following are the main Centers of Excellence
Heart Institute
Institute of Neurosciences
Bone & Joint Institute
Kidney & Urology Institute
Cancer Institute
Division of Medical Oncology and Hematology
This is true that after unsuccessful treatments from Turkey, Medanta gave me an almost second life and I will never forget the doctors, Marlin, their team, and their positive attitude towards every patient. When world-class healthcare meets world-class technology it comes up something unique. This is what this hospital is, delivering world-class health care in India at an affordable rate. My cancer is gone now completely and I am thankful to the entire Marlin and hospital team who helped me in this journey.
--- ---
Heart enlargement (cardiomegaly) Treatment
Heart & Vascular Sciences
Symptoms
An enlarged heart can sometimes go undetected. If it is unable to adequately pump blood, you may have symptoms of congestive heart failure, such as:
Breathing difficulty (especially when active or when lying flat).
Swelling of the legs.
Weight gain, especially in the midsection.
Tired sensation.
Heart palpitations or skipped beats.
Some people may never experience symptoms. Others may have minor details that do not change for years. Others may have shortness of breath that gradually worsens.
Treatments
These frequently concentrate on the underlying cause, such as:
Coronary bypass surgery: By removing blockages in the blood arteries that give oxygen to the heart, blood flow to the heart muscle can be increased. If your heart is enlarged due to a blockage, its pumping capacity may improve.
Hypertension: Controlling high blood pressure can help avoid additional harm. It can also improve the performance of your heart.
Using alcohol or drugs: Stopping the usage of dangerous chemicals can improve symptoms of an enlarged heart as well as cardiac function.
Heart valve disease: In certain cases, surgery or a less intrusive method can repair or replace a defective heart valve that is causing cardiomegaly.
When an enlarged heart causes congestive heart failure, additional medications, such as diuretics, focus on relieving symptoms and maintaining your heart functioning normally. Water tablets cause you to pee more. This implies that the heart does not have to work as hard. These also assist to reduce edema in the legs.
Beta-blockers and angiotensin-converting enzyme (ACE) inhibitors. These are commonly used to treat high blood pressure, but they also promote heart health.
Implantable cardioverter-defibrillator. If the heart stops beating, a device implanted in the chest can restart it. Some of these can also assist the heart in pumping more efficiently.
A heart transplant may be considered in a very small number of persons who have cardiomegaly and severe congestive heart failure.
What factors led to cardiomegaly?
Any condition that causes your heart to work harder might cause it to expand. Just like your arm or leg muscles get larger when you exercise, your heart grows larger when it needs to work harder. However, unlike your arm or leg muscles, your heart does not necessarily get more efficient as it grows in size.
Because of difficulties with the underlying cardiac muscle, several disease processes can cause the heart to dilate. In some circumstances, despite the fact that the heart is larger, its function worsens.
Coronary artery disease is the most prevalent cause of an enlarged heart (which can lead to a heart attack).
Other reasons for an enlarged heart include:
Anemia.
Pregnancy.
Arthritis rheumatoid.
Arrhythmia (abnormal heart rhythm).
Sarcoidosis.
Cardiomyopathy.
Heart defect during birth.
Heart disease is caused by hypertension.
Failure of the kidneys.
Myocarditis is caused by a viral infection.
Valve disease of the heart.
Hyperthyroidism.
Hypothyroidism.
COPD and pulmonary hypertension are examples of lung illnesses.
Elite athletes may have an enlarged heart as a result of a repetitive exercise in some situations. Despite the enlargement, the heart's function will be normal (or perhaps better than usual) in this situation.
Our world-class medical experts would be happy to assist you.