Everything You Need To Know About Heart Valve Surgery Treatment
Best Treatments available for Heart Valve Surgery, Heart & Vascular Sciences
Fix Appointment for Treatment
72
Stay in hospital
2 No Travelers
43 Day in Hospital
2121 Day outside Hospital
Success Rate
of Surgery
Results may vary from patient to patient, Ask for exact success rate to your medical condition
Treatment cost starts from
USD 20000
Worldwide Cost
Treatment Planner
What is Heart Valve Surgery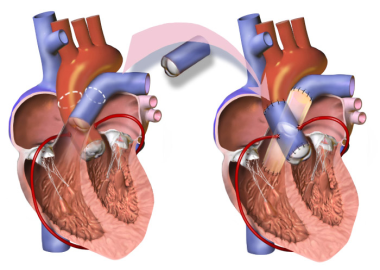 Heart valve surgery is a treatment used to treat heart valve problems. One or more of the four heart valves are malfunctioning as a result of cardiac valve disease. Heart valves ensure that blood travels through the heart in the right direction.
The mitral valve, tricuspid valve, pulmonary valve, and aortic valve are the four heart valves. Each valve has flaps that are referred to as cusps for the aortic and pulmonary valves and leaflets for the mitral and tricuspid valves. Each heartbeat should cause these flaps to open and shut once. Blood flow via the heart to the body is disrupted when valves don't open or seal appropriately.
How does Heart Valve Surgery form
No Data...
Best Hospitals for Heart Valve Surgery Treatment
Best Doctors for Heart Valve Surgery Treatment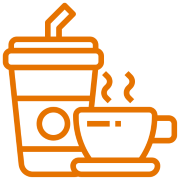 My name Tabatha Haider from Iraq and I am 44 years old. When I was 18, I was addicted to drinking. For 5 years, I drank a lot and it results in liver cancer. I consult with my doctor in Turkey and they said I have cancerous cells inside my liver and they can spread from one body part to another. I started my treatment in Turkey but unfortunately, they weren't able to cure my disease. I started searching for a good hospital in Turkey and even outside it. Eventually, I came to know there is a hospital in India name Medanta the Medicity through Marlin Medical Assistance. I went to India for my treatment.
I came to know the cancer institute at Medanta is a one-stop destination for solutions to all cancer patients. With high technologies like CyberKnife VSI robotic radiosurgery, ICRT, VMAT, Tomotherapy and other high-end equipment, this hospital is providing the best treatment to cancer patients. I lost all my hope before reaching Medanta but at Medanta I was treated very well. This hospital focuses on the patient first approach and for this, they formed a Disease Management Group to cancer care.
Following are the main Centers of Excellence
Heart Institute
Institute of Neurosciences
Bone & Joint Institute
Kidney & Urology Institute
Cancer Institute
Division of Medical Oncology and Hematology
This is true that after unsuccessful treatments from Turkey, Medanta gave me an almost second life and I will never forget the doctors, Marlin, their team, and their positive attitude towards every patient. When world-class healthcare meets world-class technology it comes up something unique. This is what this hospital is, delivering world-class health care in India at an affordable rate. My cancer is gone now completely and I am thankful to the entire Marlin and hospital team who helped me in this journey.
--- ---
Heart Valve Surgery Treatment
Heart & Vascular Sciences
In heart valve surgery, the damaged or unhealthy heart valve or valves are repaired or replaced. Heart valves can be repaired or replaced surgically using a variety of techniques, such as open heart surgery or minimally invasive heart surgery.
The kind of heart valve surgery required will depend on your age, general health, and the kind and degree of your heart valve condition, among other things.
Why is heart valve surgery done?
To treat heart valve disease, heart valve surgery is performed. Heart valve issues can be divided into two categories:
Tightening of a valve (stenosis).
A valve leak that causes reverse blood flow (regurgitation).
If your heart valve disease is impairing your heart's capacity to pump blood, you may require heart valve surgery.
Your doctor could advise frequent monitoring of the heart valve disease if you don't have any symptoms or signs of it or if your condition is minor. Symptom management may be aided by medication and lifestyle modifications.
Sometimes, even in the absence of symptoms, physicians will advise heart valve surgery. Doctors may do cardiac surgery for another problem while also replacing or repairing your heart valves. Your doctor and you should talk about whether you are a candidate for heart valve surgery and whether minimally invasive heart surgery is a possibility.
Your valve can eventually require repair or replacement. Even if you do not have symptoms in some circumstances, doctors may advise heart valve repair or replacement. The damaged heart valve may be repaired or replaced at the same time as the heart surgery you require for another problem.
Your doctor will talk to you about whether a heart valve replacement or repair is better for your situation. As it retains your heart valve and could preserve heart function, doctors frequently advise heart valve repair when it is possible. The best course of action, however, is sometimes valve replacement.
Additionally, doctors may determine whether you are a candidate for minimally invasive cardiac surgery. Your physician will go over the advantages and disadvantages of each procedure.
Choose a medical facility that has conducted several heart valve procedures if you require heart valve surgery.
Our world-class medical experts would be happy to assist you.