Everything You Need To Know About Heart Transplant Treatment
Best Treatments available for Heart Transplant, Heart & Vascular Sciences
Fix Appointment for Treatment
12
Stay in hospital
2 No Travelers
103 Day in Hospital
2021 Day outside Hospital
Success Rate
of Surgery
Results may vary from patient to patient, Ask for exact success rate to your medical condition
Treatment cost starts from
USD 25000
Worldwide Cost
Treatment Planner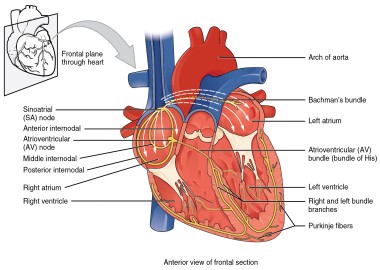 A heart transplant is a surgical procedure to replace the heart of a patient suffering from heart failure or acute coronary artery disease with a healthy heart from a donor.
What drives the need for heart transplants?
Heart transplantation is performed when heart failure is severe and no other treatment is beneficial, but the person's health is otherwise good. The main reasons for performing a heart transplant are:
Dilated cardiomyopathy
Severe coronary artery disease with scarred heart tissue from a heart attack.
Congenital heart defects.
How does Heart Transplant form
No Data...
Best Hospitals for Heart Transplant Treatment
Best Doctors for Heart Transplant Treatment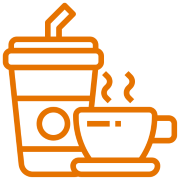 My name Tabatha Haider from Iraq and I am 44 years old. When I was 18, I was addicted to drinking. For 5 years, I drank a lot and it results in liver cancer. I consult with my doctor in Turkey and they said I have cancerous cells inside my liver and they can spread from one body part to another. I started my treatment in Turkey but unfortunately, they weren't able to cure my disease. I started searching for a good hospital in Turkey and even outside it. Eventually, I came to know there is a hospital in India name Medanta the Medicity through Marlin Medical Assistance. I went to India for my treatment.
I came to know the cancer institute at Medanta is a one-stop destination for solutions to all cancer patients. With high technologies like CyberKnife VSI robotic radiosurgery, ICRT, VMAT, Tomotherapy and other high-end equipment, this hospital is providing the best treatment to cancer patients. I lost all my hope before reaching Medanta but at Medanta I was treated very well. This hospital focuses on the patient first approach and for this, they formed a Disease Management Group to cancer care.
Following are the main Centers of Excellence
Heart Institute
Institute of Neurosciences
Bone & Joint Institute
Kidney & Urology Institute
Cancer Institute
Division of Medical Oncology and Hematology
This is true that after unsuccessful treatments from Turkey, Medanta gave me an almost second life and I will never forget the doctors, Marlin, their team, and their positive attitude towards every patient. When world-class healthcare meets world-class technology it comes up something unique. This is what this hospital is, delivering world-class health care in India at an affordable rate. My cancer is gone now completely and I am thankful to the entire Marlin and hospital team who helped me in this journey.
--- ---
Heart Transplant Treatment
Heart & Vascular Sciences
Who is a candidate for a heart transplant?
People who have heart failure but they are otherwise healthy, are considered for a heart transplant.
You, your doctor, and your family should consider the following basic questions to determine if a heart transplant is right for you:
Have all other treatments been tried?
Are you likely to die in the near future without cultivation?
Can you stick to the lifestyle changes, in addition to the medication treatments and frequent check-ups required after the transplant?
If you answered "no" to any of the above questions, a heart transplant may not be suitable for you. Also, if you have other medical problems and other severe illnesses such as severe obesity, you probably won't be considered a candidate for a transplant.
What are the risks of a heart transplant?
The causes of death after a heart transplant are infection and rejection.
Patients taking medications to prevent rejection of the new heart are at risk of kidney damage, high blood pressure, osteoporosis, severe thinning of the bones, and lymphoma (a form of cancer that damages immune system cells).
Atherosclerosis or coronary artery disease occurs in about half of patients who receive transplants. Many of them do not show symptoms, such as angina pectoris (chest pain), because there is no new sensation in their hearts.
What is a heart transplant?
In order to perform a heart transplant, a group of cardiologists and nurses review your medical history, diagnostic test results, social history, and psychological test results to see if you can recover from this procedure and follow the ongoing care necessary for a healthy life. After that, you must be placed first on the transplant list.
If you are approved, you must wait until the donor becomes available. Your healthcare team will monitor you to keep your heart failure under control until a donor's heart is found. The hospital must know where to contact you at all times if a heart is available.
During a heart transplant, machines keep the heart and other organs working. A heart-lung machine is used to support the patient. This machine allows the body to receive oxygen and vital nutrients from the blood even though the heart is running.
What is the process of obtaining a heart from a donor?
You can get a heart from people who have injured their brain in an accident or who have had a major stroke, meaning even though their bodies are kept alive by machines, the brain has no sign of life, if the machines and the drugs stop the heart will stop beating. Often, these accidents happen as a result of a car accident, severe head injury, or gunshot wound.
These patients are always on life support in the intensive care unit and undergo a series of tests to see if their brain is still working. If there is no brain functioning, this is called 'brain death. This means that although the heart is still beating with the help of medicines and machines, there is no possibility to wake them up.
If a person is declared "brain dead", that person's family is contacted to obtain their permission. When permission is obtained, the organ donation process begins.
Our world-class medical experts would be happy to assist you.