Everything You Need To Know About Heart Attack Treatment
Best Treatments available for Heart Attack, Heart & Vascular Sciences
Fix Appointment for Treatment
11
Stay in hospital
2 No Travelers
33 Day in Hospital
1221 Day outside Hospital
Success Rate
of Surgery
Results may vary from patient to patient, Ask for exact success rate to your medical condition
Treatment cost starts from
USD 12000
Worldwide Cost
Treatment Planner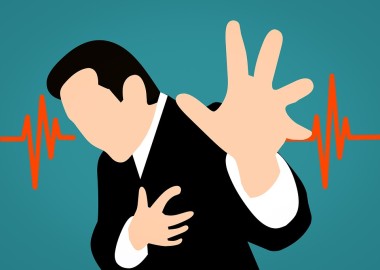 A heart attack or myocardial infarction is a blockage of blood flow to part of the heart. If blood flow is not restored immediately, a heart attack can cause heart damage and death.
What causes a heart attack?
A network of blood vessels called coronary arteries. Continuously supply oxygenated blood to muscle cells of the heart to keep them working properly. However, due to bad lifestyle choices and stress. Cholesterol and fats start building in these arteries reducing blood flow to the muscle cells. This build-up is called plaque. Plaque is the main culprit behind most heart attacks. When plaque ruptures, a blood clot forms around it causing the artery to get completely blocked. The blood then cannot pass further to that part of the heart. Thus, due to lack of oxygen, the muscle cells in that part die. This condition is called a heart attack.
How does Heart Attack form
No Data...
Best Hospitals for Heart Attack Treatment
Best Doctors for Heart Attack Treatment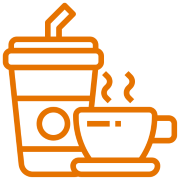 My name Tabatha Haider from Iraq and I am 44 years old. When I was 18, I was addicted to drinking. For 5 years, I drank a lot and it results in liver cancer. I consult with my doctor in Turkey and they said I have cancerous cells inside my liver and they can spread from one body part to another. I started my treatment in Turkey but unfortunately, they weren't able to cure my disease. I started searching for a good hospital in Turkey and even outside it. Eventually, I came to know there is a hospital in India name Medanta the Medicity through Marlin Medical Assistance. I went to India for my treatment.
I came to know the cancer institute at Medanta is a one-stop destination for solutions to all cancer patients. With high technologies like CyberKnife VSI robotic radiosurgery, ICRT, VMAT, Tomotherapy and other high-end equipment, this hospital is providing the best treatment to cancer patients. I lost all my hope before reaching Medanta but at Medanta I was treated very well. This hospital focuses on the patient first approach and for this, they formed a Disease Management Group to cancer care.
Following are the main Centers of Excellence
Heart Institute
Institute of Neurosciences
Bone & Joint Institute
Kidney & Urology Institute
Cancer Institute
Division of Medical Oncology and Hematology
This is true that after unsuccessful treatments from Turkey, Medanta gave me an almost second life and I will never forget the doctors, Marlin, their team, and their positive attitude towards every patient. When world-class healthcare meets world-class technology it comes up something unique. This is what this hospital is, delivering world-class health care in India at an affordable rate. My cancer is gone now completely and I am thankful to the entire Marlin and hospital team who helped me in this journey.
--- ---
Heart Attack Treatment
Heart & Vascular Sciences
Symptoms of a heart attack
Chest discomfort: Often in the middle or left side of the chest. It usually lasts more than a few minutes, it may go away and come back, and you may feel pressure, squeezing, fullness or pain. You may also feel heartburn or indigestion.
Shortness of breath: Sometimes this is your only symptom. You may get it before or during the chest pain. It can feel when you are resting or doing physical activity.
Upper body discomfort: You may feel pain or discomfort in one or both arms, back, shoulders, neck, jaw, or upper stomach.
You may also have other symptoms, such as nausea, vomiting, dizziness, light-headedness, and cold sweats. Sometimes women have different symptoms than men, for example, feeling tired for no reason.
Causes and factors for a heart attack
Several main factors affect the risk of a heart attack. And some risk factors you can't avoid.
Age and gender:
The risk of heart attacks increases with age.
Men: The risk of heart attacks increases at the age of forty-five.
Women: The risk of heart attacks increases at age 50 or in menopause.
Family history
If a parent, brother, or sister has a history of heart disease or heart attack, especially at a younger age, your risk increases as follows:
Your parent or sibling who was diagnosed with heart disease at age 55 or younger.
Your mother or sister who was diagnosed with heart disease at age 65 or younger.
Lifestyle:
Lifestyle choices can affect your risk of a heart attack.
Lack of physical activity.
Diet is rich in sodium, sugar, and fat.
Smoking or using tobacco.
Excessive drinking of alcohol.
Drug abuse (especially in young people).
Diseases and other health conditions.
The following health conditions can increase the risk of a heart attack:
Diabetes.
Obesity.
High blood pressure.
High cholesterol.
Eating disorders (especially in young people).
Heart Attack Treatment in India:
Once a heart attack is diagnosed, your doctor initiates immediate treatment with the following measures:
Angioplasty: This is a procedure to remove plaque build-up in the blood vessels, which helps open the blocked artery with the help of a balloon-shaped machine.
Stent: The artery becomes open after catheterization with the help of a wire mesh tube called a stent inserted into the artery.
Heart bypass surgery: This surgery is done to divert blood flow around blocked arteries.
Heart valve surgery: This is replacement surgery performed to repair or replace defective heart valves to pump blood efficiently.
Heart Transplant: Heart transplantation is the last option for treatment. This treatment is only chosen when the heart has been severely damaged by a heart attack.
Some medications also help treat a heart attack, such as giving nitroglycerin to open up blood vessels and increase blood flow to the heart. It also relieves chest pain.
Blood thinners such as antiplatelet and anticoagulants.
Pain killers
Medicines to break up clots.
Aspirin.
Blood pressure medications.
Our world-class medical experts would be happy to assist you.