Everything You Need To Know About Head and Neck Cancer Treatment
Best Treatments available for Head and Neck Cancer, Cancer Care/ Surgical Oncology
Fix Appointment for Treatment
52
Stay in hospital
2 No Travelers
53 Day in Hospital
1721 Day outside Hospital
Success Rate
of Surgery
Results may vary from patient to patient, Ask for exact success rate to your medical condition
Treatment cost starts from
USD 30000
Worldwide Cost
Treatment Planner
What is Head and Neck Cancer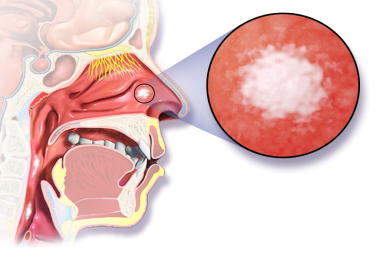 A variety of tumors that affect your mouth, throat, or other regions of your head and neck are referred to as head and neck cancer. A continuous sore throat is the main symptom. By abstaining from cigarettes, consuming alcohol in moderation, and avoiding an HPV infection, you can lower your risk. Most of these malignancies may be prevented, and many of them are curable if discovered early.
How does Head and Neck Cancer form
No Data...
Best Hospitals for Head and Neck Cancer Treatment
Best Doctors for Head and Neck Cancer Treatment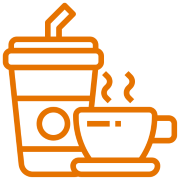 My name Tabatha Haider from Iraq and I am 44 years old. When I was 18, I was addicted to drinking. For 5 years, I drank a lot and it results in liver cancer. I consult with my doctor in Turkey and they said I have cancerous cells inside my liver and they can spread from one body part to another. I started my treatment in Turkey but unfortunately, they weren't able to cure my disease. I started searching for a good hospital in Turkey and even outside it. Eventually, I came to know there is a hospital in India name Medanta the Medicity through Marlin Medical Assistance. I went to India for my treatment.
I came to know the cancer institute at Medanta is a one-stop destination for solutions to all cancer patients. With high technologies like CyberKnife VSI robotic radiosurgery, ICRT, VMAT, Tomotherapy and other high-end equipment, this hospital is providing the best treatment to cancer patients. I lost all my hope before reaching Medanta but at Medanta I was treated very well. This hospital focuses on the patient first approach and for this, they formed a Disease Management Group to cancer care.
Following are the main Centers of Excellence
Heart Institute
Institute of Neurosciences
Bone & Joint Institute
Kidney & Urology Institute
Cancer Institute
Division of Medical Oncology and Hematology
This is true that after unsuccessful treatments from Turkey, Medanta gave me an almost second life and I will never forget the doctors, Marlin, their team, and their positive attitude towards every patient. When world-class healthcare meets world-class technology it comes up something unique. This is what this hospital is, delivering world-class health care in India at an affordable rate. My cancer is gone now completely and I am thankful to the entire Marlin and hospital team who helped me in this journey.
--- ---
Head and Neck Cancer Treatment
Cancer Care/ Surgical Oncology
What is head and neck cancer?
Various cancers in the head and neck often develop in the cells lining your mouth, throat (pharynx), or voice box (larynx). Squamous cells are the name for these cells. Less frequently, salivary glands or sinuses can become the site of head and neck cancer.
Once a cell transforms into a cancer cell, it is categorized as squamous cell carcinoma in the majority of head and neck malignancies.
Kinds of head and neck cancer
Cancers of the head and neck include:
Oral cancer: This cancer develops in your lips, tongue, gums, cheek and lip lining, the top and bottom of your mouth, or the area behind your wisdom teeth.
Oropharyngeal cancer: Cancer of your throat's middle portion (oropharynx). The most typical kind of oropharyngeal cancer is tonsil carcinoma.
Hypopharyngeal cancer: Cancer of the lower region of the throat (hypopharynx).
Laryngeal cancer: Cancer of your voice box (larynx), which houses the vocal cords.
Nasopharyngeal cancer: Cancer of your throat's upper section (nasopharynx).
Salivary gland cancer: Salivary gland that creates saliva (spit).
Nasal cavity and paranasal sinus cancer: Cancer that develops in the hollow space inside your nose (the nasal cavity) or the hollow spaces in the bones around your nose (the paranasal sinuses) is referred to as this disease (paranasal sinuses).
The lymph nodes in the upper area of your neck might occasionally become affected by head and neck malignancies.
Malignancies of the brain, eye, esophagus, and thyroid, despite their sites, are not commonly categorized as head and neck cancers. In comparison to head and neck malignancies, they require distinct therapies.
Treatment of head and neck cancer
Surgery, radiation therapy, and chemotherapy are the three basic therapies. Additionally, your healthcare professional can advise that you take part in a clinical trial or suggest newer therapies like targeted therapy and immunotherapy.
Surgery: The tumor and a portion of the surrounding healthy tissue may be removed by the surgeon. If the surgeon believes cancer has progressed to your neck lymph nodes, these could also be removed.
Radiation therapy: The most popular type of radiation treatment for head and neck malignancies uses a device that delivers high-energy X-rays to your tumor (EBRT). Radiation can be used alone or in combination with other procedures like surgery and chemotherapy. Additionally, radiation treatment can aid in symptom relief.
Chemotherapy: To destroy cancer cells, chemotherapy utilizes a single medicine or a combination of medications. It is more frequently applied to head and neck malignancies in later stages.
Targeted therapy: These medicines aim to treat particular cancer types. When treating advanced head and neck malignancies, they are most frequently used in conjunction with other therapies. The U.S. Food and Medicine Administration (FDA) has given the drug cetuximab (Erbitux®), which targets the tumor protein epidermal growth factor (EGFR), approval to treat certain head and neck malignancies. Some medications have been FDA-approved particularly for treating genetic alterations, such as larotrectinib (Vitrakvi®), which is used to treat those who have NTRK gene mutations.
Immunotherapy: Immunotherapy medications help your immune system better recognize and eliminate cancer cells by activating or boosting them. Two FDA-approved immunotherapy medications are used to treat certain head and neck malignancies that spread or returned after treatment: pembrolizumab (Keytruda®) and nivolumab (Opdivo®).
Clinical trials: A clinical trial is a research project that evaluates the efficacy and safety of novel medicines. New immunotherapy medications and radiation therapy methods are being tested in current research for the treatment of head and neck cancer. To find the most effective treatment regimens for various cancer kinds, research is still being done. If a clinical study is appropriate for you, inquire with your healthcare physician.
Palliative treatment may also be suggested by your doctor. Palliative providers that are skilled in guiding patients through chronic diseases include physicians, nurses, social workers, and others. They can support your cancer treatment by assisting you in choosing a course of action and handling day-to-day tasks. Regardless of the stage of your disease, palliative care can enhance your quality of life.
Our world-class medical experts would be happy to assist you.