Everything You Need To Know About Eczema Treatment
Best Treatments available for Eczema, Dermatology & Skin Care
Fix Appointment for Treatment
61
Stay in hospital
2 No Travelers
23 Day in Hospital
2321 Day outside Hospital
Success Rate
of Surgery
Results may vary from patient to patient, Ask for exact success rate to your medical condition
Treatment cost starts from
USD 24000
Worldwide Cost
Treatment Planner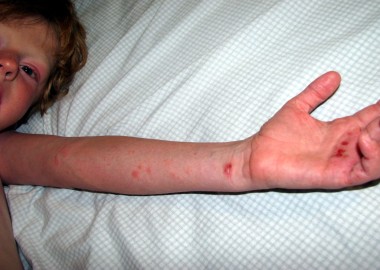 Eczema, also known as atopic dermatitis, is a disorder that results in dry, itchy, and inflammatory skin. Although it can happen to anybody, it is more frequent in young children. Atopic dermatitis is persistent (chronic) and occasionally flares up. Although it is not contagious, it can be annoying.
Atopic dermatitis patients run the risk of acquiring asthma, hay fever, and food allergies.
Regular moisturizing and other skin care practices help reduce irritation and stop future breakouts (flares). Medicated lotions or ointments may also be used during treatment.
How does Eczema form
No Data...
Best Hospitals for Eczema Treatment
Best Doctors for Eczema Treatment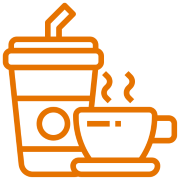 My name Tabatha Haider from Iraq and I am 44 years old. When I was 18, I was addicted to drinking. For 5 years, I drank a lot and it results in liver cancer. I consult with my doctor in Turkey and they said I have cancerous cells inside my liver and they can spread from one body part to another. I started my treatment in Turkey but unfortunately, they weren't able to cure my disease. I started searching for a good hospital in Turkey and even outside it. Eventually, I came to know there is a hospital in India name Medanta the Medicity through Marlin Medical Assistance. I went to India for my treatment.
I came to know the cancer institute at Medanta is a one-stop destination for solutions to all cancer patients. With high technologies like CyberKnife VSI robotic radiosurgery, ICRT, VMAT, Tomotherapy and other high-end equipment, this hospital is providing the best treatment to cancer patients. I lost all my hope before reaching Medanta but at Medanta I was treated very well. This hospital focuses on the patient first approach and for this, they formed a Disease Management Group to cancer care.
Following are the main Centers of Excellence
Heart Institute
Institute of Neurosciences
Bone & Joint Institute
Kidney & Urology Institute
Cancer Institute
Division of Medical Oncology and Hematology
This is true that after unsuccessful treatments from Turkey, Medanta gave me an almost second life and I will never forget the doctors, Marlin, their team, and their positive attitude towards every patient. When world-class healthcare meets world-class technology it comes up something unique. This is what this hospital is, delivering world-class health care in India at an affordable rate. My cancer is gone now completely and I am thankful to the entire Marlin and hospital team who helped me in this journey.
--- ---
Eczema Treatment
Dermatology & Skin Care
Symptoms of eczema
The signs and symptoms of atopic dermatitis (eczema) can arise anywhere on the body and differ greatly from person to person. They may consist of:
Cracked, dry skin.
Itchiness (pruritus).
Depending on your skin tone, a rash on swollen skin will have a different color.
On dark or black skin, there are tiny, raised pimples.
Crusting and oozing.
Extra-thick skin.
The skin around the eyes becomes darker.
Skin that is itchy and raw from rubbing.
Atopic dermatitis frequently starts at age 5 and can last into adolescence and adulthood. Some patients experience flare-ups followed by lengthy periods of improvement.
Treatment
Regular moisturizing and other self-care routines may be the first step in the treatment of atopic dermatitis. Your doctor may advise medicated lotions that reduce irritation and aid in skin restoration if these don't work. These are occasionally used in conjunction with other therapies.
Atopic dermatitis may last for years. To control it, you might need to try a variety of medications over the course of months or years. And even if treatment is effective, symptoms could come back (flare).
Medications
On the skin, medications are administered. There are several methods for reducing itching and healing the skin. Products come in a range of strengths and can be applied as creams, gels, or ointments. Discuss your choices and the available possibilities with your healthcare practitioner. Whatever you choose, be sure to use it as suggested (often twice a day) before applying moisturizer. The skin may thin if a corticosteroid product is overused which has adverse consequences.
For people older than two, calcineurin inhibitor-containing creams or ointments may be a viable choice. Examples include pimecrolimus and tacrolimus (Protopic) (Elidel). Before moisturizing, use it as indicated. When using these items, stay out of direct sunlight.
A black box warning concerning the risk of lymphoma is a requirement of the Food and Drug Administration for certain goods. This caution is based on a small number of lymphoma instances among users of topical calcineurin inhibitors. After ten years of research, there hasn't been any evidence of a link between these goods and lymphoma or a higher risk of cancer.
Medication to treat infections: To cure an infection, your doctor could recommend antibiotic tablets.
Inflammatory-controlling pills: To assist you to manage the symptoms of more severe eczema, your doctor may prescribe medication. There are a number of alternatives, including cyclosporine, methotrexate, prednisone, mycophenolate, and azathioprine. Although these tablets work, they shouldn't be used for a lengthy period of time due to the possibility of dangerous harmful effects.
Solutions for treating severe eczema: Dupilumab (Dupixent) and tralokinumab (Adbry), two injectable biologics (monoclonal antibodies), may be choices for persons with moderate to severe illnesses who don't react well to previous therapies. According to studies, it is both safe and helpful in reducing atopic dermatitis symptoms. Dupilumab is only for those over the age of 6. Adults should use tralokinumab.
Therapies
Wet bandages: Applying a corticosteroid ointment and securing the drug with a wrap of wet gauze covered by a layer of dry gauze is an efficient, intensive therapy for severe eczema. Because it is labor-intensive and necessitates nursing skills, this is occasionally carried out in a hospital for patients with broad lesions. Or inquire with your medical professional about safe home usage of this approach.
Light therapy: People who either don't improve with topical therapies or quickly flare following therapy are given this medication. Exposing the afflicted region to regulated doses of natural sunshine is the most basic type of light treatment (phototherapy). Other types employ narrow-band ultraviolet B (UVB) and artificial ultraviolet A (UVA), either alone or in combination with medications.
Long-term light treatment is helpful, but it also has negative side effects including hyperpigmentation, early aging of the skin, and an elevated risk of skin cancer. For these reasons, phototherapy is not administered to newborns and is used less frequently on young children. With your healthcare physician, discuss the advantages and disadvantages of light treatment.
Counseling: It might be beneficial to speak with a therapist or other counselor if you're embarrassed or annoyed by your skin problem.
Biofeedback, behavior modification, and relaxation. These methods could be useful for those who scratch out of habit.
Our world-class medical experts would be happy to assist you.