Everything You Need To Know About Dental Implants Treatment
Best Treatments available for Dental Implants, Dental & Maxillofacial Surgery
Fix Appointment for Treatment
57
Stay in hospital
2 No Travelers
23 Day in Hospital
1321 Day outside Hospital
Success Rate
of Surgery
Results may vary from patient to patient, Ask for exact success rate to your medical condition
Treatment cost starts from
USD 10000
Worldwide Cost
Treatment Planner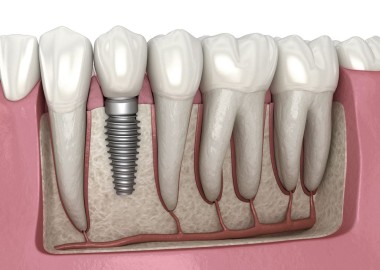 Dental implants are the best solution to replace one or more than one missing teeth. A dental implant is basically a titanium shaft that is surgically inserted into the jawbone below the gum line to act as the root of the tooth. After insertion, the implantologist will place a crown on top of the implant to ensure a natural tooth appearance.
How does Dental Implants form
No Data...
Best Hospitals for Dental Implants Treatment
Best Doctors for Dental Implants Treatment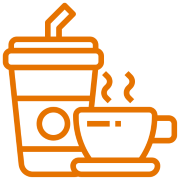 My name Tabatha Haider from Iraq and I am 44 years old. When I was 18, I was addicted to drinking. For 5 years, I drank a lot and it results in liver cancer. I consult with my doctor in Turkey and they said I have cancerous cells inside my liver and they can spread from one body part to another. I started my treatment in Turkey but unfortunately, they weren't able to cure my disease. I started searching for a good hospital in Turkey and even outside it. Eventually, I came to know there is a hospital in India name Medanta the Medicity through Marlin Medical Assistance. I went to India for my treatment.
I came to know the cancer institute at Medanta is a one-stop destination for solutions to all cancer patients. With high technologies like CyberKnife VSI robotic radiosurgery, ICRT, VMAT, Tomotherapy and other high-end equipment, this hospital is providing the best treatment to cancer patients. I lost all my hope before reaching Medanta but at Medanta I was treated very well. This hospital focuses on the patient first approach and for this, they formed a Disease Management Group to cancer care.
Following are the main Centers of Excellence
Heart Institute
Institute of Neurosciences
Bone & Joint Institute
Kidney & Urology Institute
Cancer Institute
Division of Medical Oncology and Hematology
This is true that after unsuccessful treatments from Turkey, Medanta gave me an almost second life and I will never forget the doctors, Marlin, their team, and their positive attitude towards every patient. When world-class healthcare meets world-class technology it comes up something unique. This is what this hospital is, delivering world-class health care in India at an affordable rate. My cancer is gone now completely and I am thankful to the entire Marlin and hospital team who helped me in this journey.
--- ---
Dental Implants Treatment
Dental & Maxillofacial Surgery
When are dental implants necessary?
Dental implants are necessary when you have one or more teeth or all teeth missing. It is important to replace missing teeth because the consequences of extracting or losing a tooth and doing nothing can turn into a much bigger problem with the passage of time. You may also feel that dental implants are necessary for the visual aspect. Sometimes you feel shy about how your smile looks and feels, and dental implants can help with that. Your self-esteem and confidence are important, and the ability to eat comfortably (especially in social gatherings), smile, and laugh without pain, worry, or inhibition is important and will have a huge impact on your life.
What are the advantages of dental implants?
Improved Speech: Because dental implants feel and function just like natural teeth, they allow you to speak easily and naturally.
Enhanced Comfort: Because it becomes a part of you, implants eliminate the discomfort of removable dentures.
Easy Eating: One of the biggest advantages of the implant is that it restores full chewing power. Most patients do not distinguish between their natural teeth and their implants. They can eat with it completely normal and they can brush and floss normally too.
Match your natural teeth: Dental implants come in different shapes and sizes. Your dentist will work with you to design implants that match the color of the teeth around you and close the gaps. Only you and your dentist will know which teeth have been implanted.
Durability: Implants are very durable and will last for many years. With good care, many implants last a lifetime.
You won't get cavities: False teeth still need the care to prevent bacteria from building up in your mouth and causing infections, but the materials your dental implants are made of can't digest them. You will never have to worry about tooth decay in dental implants.
What is the process of dental implants?
If you are a suitable candidate for dental implants, you will schedule a consultation with an implant specialist.
The prism will be placed inside the jawbone using a surgically guided technique. You should not feel pain during this procedure, and we will make sure you are comfortable throughout the procedure. The recovery time for it to fuse with your bone is usually 3 to 4 months.
Once healed, your new tooth will look and feel just like the teeth around you.
Single tooth replacement.
Unlike other restorations, a single-tooth dental implant replaces the entire missing tooth from root to crown. If you have a missing tooth or multiple teeth that are not adjacent, a single dental implant may be your best option.
Replacement of several teeth
But if you have many missing teeth adjacent to each other, you may find that your best option is an implant-supported bridge. This type of dental implant may also save money.
What is a dental bridge?
Usually, a bridge consists of two crowns on either side of the missing tooth gap with an artificial tooth holding those crowns in middle.
This process is similar to a single-tooth dental implant. However, the missing tooth in the middle of the gap will not be implanted.
The benefit of an implant-supported bridge is that you can safely replace several missing teeth in a row without the cost of replacing each tooth.
The downside is that not all teeth will be implanted, and you can lose some bone mass over time.
Replacing all teeth
What happens if you lose most or all of your teeth?
If you are missing most or all of your teeth in an arch (upper or lower), an implant-retained denture may be your best option.
What is a retained denture?
A denture is an artificial dental bracket. It sits on the gum line and gives you the appearance of a full set of teeth. The problem with traditional dentures is that they are removable, which means they can slip, click, and fall out and make everyday tasks like eating and speaking uncomfortable.
To fix this problem, you can permanently secure your dentures with dental implants.
How does it work?
The implantologist will strategically place four dental implants along your arch. While you're healing, your existing dentures may be modified so that they can be worn without disrupting the healing process.
If you wear dentures, this could be the answer to all your denture problems. And if you have a lot of missing teeth, this can also be an excellent option to restore your smile and self-confidence.
Our world-class medical experts would be happy to assist you.