Everything You Need To Know About Colostomy Treatment
Best Treatments available for Colostomy, Minimal Access Surgery
Fix Appointment for Treatment
36
Stay in hospital
2 No Travelers
33 Day in Hospital
1721 Day outside Hospital
Success Rate
of Surgery
Results may vary from patient to patient, Ask for exact success rate to your medical condition
Treatment cost starts from
USD 20000
Worldwide Cost
Treatment Planner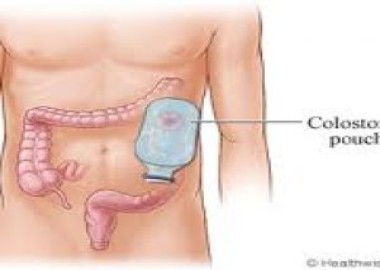 What is a colostomy?
A colostomy is a procedure that moves your colon from its typical path through your abdominal wall, down toward the anus, to a new opening. This new opening is called a stoma. Instead of your anus, poop will now exit through your stoma. You might need to wear a colostomy bag to collect the waste when it comes out. While some people only require a colostomy for a short while, others do so permanently.
How does Colostomy form
No Data...
Best Hospitals for Colostomy Treatment
Best Doctors for Colostomy Treatment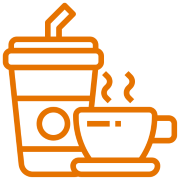 My name Tabatha Haider from Iraq and I am 44 years old. When I was 18, I was addicted to drinking. For 5 years, I drank a lot and it results in liver cancer. I consult with my doctor in Turkey and they said I have cancerous cells inside my liver and they can spread from one body part to another. I started my treatment in Turkey but unfortunately, they weren't able to cure my disease. I started searching for a good hospital in Turkey and even outside it. Eventually, I came to know there is a hospital in India name Medanta the Medicity through Marlin Medical Assistance. I went to India for my treatment.
I came to know the cancer institute at Medanta is a one-stop destination for solutions to all cancer patients. With high technologies like CyberKnife VSI robotic radiosurgery, ICRT, VMAT, Tomotherapy and other high-end equipment, this hospital is providing the best treatment to cancer patients. I lost all my hope before reaching Medanta but at Medanta I was treated very well. This hospital focuses on the patient first approach and for this, they formed a Disease Management Group to cancer care.
Following are the main Centers of Excellence
Heart Institute
Institute of Neurosciences
Bone & Joint Institute
Kidney & Urology Institute
Cancer Institute
Division of Medical Oncology and Hematology
This is true that after unsuccessful treatments from Turkey, Medanta gave me an almost second life and I will never forget the doctors, Marlin, their team, and their positive attitude towards every patient. When world-class healthcare meets world-class technology it comes up something unique. This is what this hospital is, delivering world-class health care in India at an affordable rate. My cancer is gone now completely and I am thankful to the entire Marlin and hospital team who helped me in this journey.
--- ---
Colostomy Treatment
Minimal Access Surgery
Following a colectomy, which removes all or part of your colon, a colostomy is frequently required. You could need to stop using your colon for good, either permanently or temporarily, depending on other conditions. Your newly rerouted colon is also referred to as a "colostomy" after the procedure. Your doctor will tell you how to take care of and live with your colostomy with you.
Why may you need a colostomy?
If your medical condition prevents you from using your colon or anus properly, a colostomy may be necessary. It may be a brief intervention to allow your body to recuperate, or it could be a long-term fix for an incurable ailment.
A temporary colostomy may be necessary for the following conditions:
Severe infection, like diverticulitis.
Chronic inflammation brought on by inflammatory bowel disease (IBD).
Severe colon damage.
Blockage or obstruction in your colon or anus.
Anal fistula (a tunnel leading from your anal cavity through to your skin or another organ).
Partial colectomies (when the remaining ends of the bowels can be reattached later).
The following conditions might need a permanent colostomy:
Faecal incontinence that is incurable.
Colon cancer that has spread.
Removal of the anus and/or rectum permanently.
Options for Colostomy Surgery
Both open surgery and laparoscopic surgery are options for colostomies:
Open surgery
Your abdominal cavity is exposed during an open surgery through a single, lengthy incision made by the physician. This is the conventional approach to reaching your abdominal organs, and it provides better access, which is occasionally necessary. However, because it is a big operation, the recovery period is lengthier. The ailment you are treating and what else the physician has to do during the operation in addition to the colostomy may determine whether you get an open or a laparoscopic colostomy. Most of the time, you'll be able to prepare appropriately because you'll know in advance which type you'll have.
Laparoscopic procedure
In comparison to open surgery, laparoscopic surgery is more recent and minimally intrusive. A laparoscope, a small lighted camera, is used for the procedure. The laparoscope, which displays your abdominal organs on a screen, is inserted into your belly by your surgeon through a tiny incision. After gaining access to your organs with one or more minor incisions, your surgeon can finish the procedure. Laparoscopic surgery has fewer risks, less discomfort, and a quicker recovery period since the incisions are smaller. However, not all surgeries can be done in this manner with success. On occasion, a challenging case may call for a scheduled laparoscopic conversion to open surgery.
Types of colostomy operations
There are two general types of colostomy operations performed:
Loop colostomy
When a colostomy is intended to be temporary, the method of choice is frequently a loop colostomy since it is simpler to reverse. During this surgery, your surgeon finds the portion of your colon that needs to become a colostomy and pulls it as a loop through an abdominal incision. The surgeon then cuts the loop, positioning the two open ends side by side in the abdominal entrance to form the stoma's two ends. One is the area of your colon where your poop will exit through the still-active portion. The second one connects to the last portion of your intestine which is dormant and leads to your anus. Mucus can exit through this opening.
End colostomy
When the colostomy is intended to be permanent, an end colostomy is frequently performed. After your bowel is cut, the process involves stitching the end of your remaining active intestine to the hole in your abdominal wall and sealing the end of your remaining inactive bowel. You will only have one stoma for poop to exit, and if your anus is still intact, you will release mucus via it rather than a stoma.
Our world-class medical experts would be happy to assist you.