Everything You Need To Know About Coarctation of the Aorta Treatment
Best Treatments available for Coarctation of the Aorta, Heart & Vascular Sciences
Fix Appointment for Treatment
43
Stay in hospital
2 No Travelers
43 Day in Hospital
1621 Day outside Hospital
Success Rate
of Surgery
Results may vary from patient to patient, Ask for exact success rate to your medical condition
Treatment cost starts from
USD 25000
Worldwide Cost
Treatment Planner
What is Coarctation of the Aorta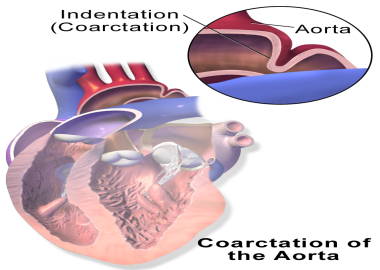 What is the Coarctation of the aorta?
Coarctation of the aorta is a congenital condition in which a portion of the aorta is smaller than normal. If the narrowing is severe enough and if it is not recognized, the newborn baby may experience major issues and require surgery or other operations shortly after birth. This is why coarctation of the aorta is frequently regarded as a serious congenital cardiac condition. As a baby grows and develops throughout pregnancy, the aorta might develop improperly, leading to a birth abnormality. Although it occasionally develops before or after the patent ductus arteriosus, the narrowing of the aorta often occurs at the area of the blood artery soon after the arteries branch off to carry blood to the head and arms.  It is believed that some ductus arteriosus tissue admixes with aorta tissue in some infants with coarctation. This additional tissue may also tighten and restrict the aorta when the tissue tightens and permits the ductus arteriosus to shut correctly after delivery.
How does Coarctation of the Aorta form
No Data...
Best Hospitals for Coarctation of the Aorta Treatment
Best Doctors for Coarctation of the Aorta Treatment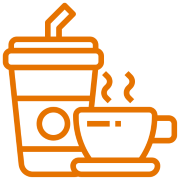 My name Tabatha Haider from Iraq and I am 44 years old. When I was 18, I was addicted to drinking. For 5 years, I drank a lot and it results in liver cancer. I consult with my doctor in Turkey and they said I have cancerous cells inside my liver and they can spread from one body part to another. I started my treatment in Turkey but unfortunately, they weren't able to cure my disease. I started searching for a good hospital in Turkey and even outside it. Eventually, I came to know there is a hospital in India name Medanta the Medicity through Marlin Medical Assistance. I went to India for my treatment.
I came to know the cancer institute at Medanta is a one-stop destination for solutions to all cancer patients. With high technologies like CyberKnife VSI robotic radiosurgery, ICRT, VMAT, Tomotherapy and other high-end equipment, this hospital is providing the best treatment to cancer patients. I lost all my hope before reaching Medanta but at Medanta I was treated very well. This hospital focuses on the patient first approach and for this, they formed a Disease Management Group to cancer care.
Following are the main Centers of Excellence
Heart Institute
Institute of Neurosciences
Bone & Joint Institute
Kidney & Urology Institute
Cancer Institute
Division of Medical Oncology and Hematology
This is true that after unsuccessful treatments from Turkey, Medanta gave me an almost second life and I will never forget the doctors, Marlin, their team, and their positive attitude towards every patient. When world-class healthcare meets world-class technology it comes up something unique. This is what this hospital is, delivering world-class health care in India at an affordable rate. My cancer is gone now completely and I am thankful to the entire Marlin and hospital team who helped me in this journey.
--- ---
Coarctation of the Aorta Treatment
Heart & Vascular Sciences
The coarctation, or narrowing, prevents the body's natural blood flow. This can cause a backflow of blood into the left ventricle of the heart, forcing these muscles to pump blood out of the heart more forcefully. Aortic coarctation, which occurs when the aorta narrows after arteries branch to the upper body, can cause low blood pressure and weak pulses in the legs and lower body and normal or high blood pressure and pulse in the head and arms.
Enough blood may not be able to reach the lower body if the illness is really severe. The additional strain on the heart may result in larger heart walls that may pump more forcefully. This ultimately makes the cardiac muscle weaker. The heart may become as weak as to cause cardiac failure if the aorta is not expanded. Aortic coarctation frequently coexists with other congenital cardiac abnormalities.
Treatment
The narrow aorta will need to be enlarged whenever symptoms appear, regardless of when the disease is discovered. Surgery or a process known as balloon angioplasty, which is carried out during cardiac catheterization, can be used to do this. A catheter, which is a small, flexible tube used in balloon angioplasty, is introduced into a blood artery and guided to the aorta. A balloon at the catheter's tip is inflated to widen the blood artery as soon as it reaches the aorta's constrictive region. To maintain the conduit open, a mesh-covered tube known as a stent may occasionally be implanted. The stent is more frequently used to initially expand the aorta or to re-widen it if the aorta starts to narrow again after surgery. In order to restore normal blood flow via the aorta, the narrowed section of the aorta is removed during surgery to treat a coarctation.
Children with coarctation of the aorta frequently have high blood pressure that requires medication treatment, even after surgery. Children and adults with coarctation of the aorta should see a cardiologist (a heart specialist) on a frequent basis to track their development and look for any additional health issues that might arise as they age.
Our world-class medical experts would be happy to assist you.