Everything You Need To Know About Breast Augmentation Treatment
Best Treatments available for Breast Augmentation, Aesthetic & Cosmetic Surgeries
Fix Appointment for Treatment
28
Stay in hospital
2 No Travelers
43 Day in Hospital
2121 Day outside Hospital
Success Rate
of Surgery
Results may vary from patient to patient, Ask for exact success rate to your medical condition
Treatment cost starts from
USD 30000
Worldwide Cost
Treatment Planner
What is Breast Augmentation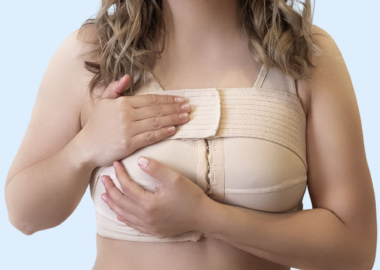 What is breast augmentation?
Breast Augmentation also referred to as Augmentation Mammoplasty is a cosmetic surgical procedure used to enlarge, reshape, and modify the appearance of the breasts. Breast and chest wall congenital abnormalities can be fixed by augmentation mammoplasty. Primary augmentation modifies the appearance of healthy breasts' size, shape, and texture as an elective cosmetic procedure.
How does Breast Augmentation form
No Data...
Best Hospitals for Breast Augmentation Treatment
Best Doctors for Breast Augmentation Treatment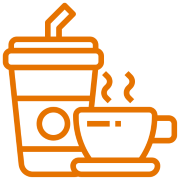 My name Tabatha Haider from Iraq and I am 44 years old. When I was 18, I was addicted to drinking. For 5 years, I drank a lot and it results in liver cancer. I consult with my doctor in Turkey and they said I have cancerous cells inside my liver and they can spread from one body part to another. I started my treatment in Turkey but unfortunately, they weren't able to cure my disease. I started searching for a good hospital in Turkey and even outside it. Eventually, I came to know there is a hospital in India name Medanta the Medicity through Marlin Medical Assistance. I went to India for my treatment.
I came to know the cancer institute at Medanta is a one-stop destination for solutions to all cancer patients. With high technologies like CyberKnife VSI robotic radiosurgery, ICRT, VMAT, Tomotherapy and other high-end equipment, this hospital is providing the best treatment to cancer patients. I lost all my hope before reaching Medanta but at Medanta I was treated very well. This hospital focuses on the patient first approach and for this, they formed a Disease Management Group to cancer care.
Following are the main Centers of Excellence
Heart Institute
Institute of Neurosciences
Bone & Joint Institute
Kidney & Urology Institute
Cancer Institute
Division of Medical Oncology and Hematology
This is true that after unsuccessful treatments from Turkey, Medanta gave me an almost second life and I will never forget the doctors, Marlin, their team, and their positive attitude towards every patient. When world-class healthcare meets world-class technology it comes up something unique. This is what this hospital is, delivering world-class health care in India at an affordable rate. My cancer is gone now completely and I am thankful to the entire Marlin and hospital team who helped me in this journey.
--- ---
Breast Augmentation Treatment
Aesthetic & Cosmetic Surgeries
Breast augmentation is a strategy to boost confidence for some women. Others use it as a component of reconstructing the breast to treat various problems.
Why should get breast augmentation?
Several factors might influence you to select breast augmentation surgery, including:
If you believe that your breasts are tiny, you should alter their look.
If one of your breasts is smaller than the other, alter their symmetry.
If you've lost a lot of weight or seen a drop in breast size after giving birth.
To fix any irregularities or problems with your breasts after having them operated on for another ailment.
To enhance your confidence and esteem.
Different kinds of breast augmentation
There are two primary forms of Breast Augmentation: Breast Implants and Transfer Augmentation.
The most popular kind of breast augmentation is breast implants. There are several breast implant types.
Saline breast implants: Saline (salt water) is used to fill these breast implants.
Structured saline breast implants: These implants are filled with sterile saline (salt water).
Silicone breast implants: These implants are comprised of silicone gel.
Breast implants with a stable shape: Because they maintain their form even if the implant shell cracks, these implants are sometimes referred to as "gummy bear" breast implants. These implants are firmer than conventional implants because they are constructed of a thicker silicone gel.
Smooth breast implants: Compared to other types, these implants feel the softest. Compared to other implants, smooth breast implants often make breast movement seem more natural.
Fat transfer breast augmentation: Using liposuction, your surgeon will remove fat from another part of your body and then inject it into your breasts. This kind of augmentation is typically chosen by patients who seek a modest increase in breast size. The majority of the time, your surgeon will remove fat from one of the following locations:
From your belly.
From your flanks (the sides and lower back of your abdomen).
From Your back.
From your thighs.
What happens during the augmentation procedure?
Surgery for breast augmentation involves a lot of processes.
There are several methods for breast augmentation. Your surgeon can carry out the operation:
Through the fold beneath your breast (known as the inframammary fold).
Along your areola's edge (known as the periareolar incision).
Via the armpit (known as a transaxillary approach).
Before your operation, your surgeon will go over these potential approaches with you. You will then decide which strategy best meets your needs.
Implant placement
Your surgeon can place the implant in one of two locations: under your breast tissue and in front of or behind your breast muscle (pectoral muscle). The type of implant you select and the degree to which you are enlarging your breasts determine where the implants will be placed, among other things. Together, you and your surgeon may weigh the advantages of each approach and come to a choice.
Closing the incision
Your surgeon will sew the incision sites together to close them after placing your implants. Drainage tubes could also be used by your surgeon. You can be sent home wearing a surgical bra, and your breasts will be wrapped in a gauze bandage.
What occurs after breast augmentation?
Following your breast augmentation procedure, a medical professional will lead you to a room for observation. If required, your surgeon will write you a prescription for painkillers before you leave. Your surgeon will provide advice on when to remove the gauze bandages and when to return to have any drainage tubes removed.
In approximately a week, your surgeon will likely remove your sutures. For at least four weeks, you should refrain from doing any hard lifting.
Our world-class medical experts would be happy to assist you.