Everything You Need To Know About Pain in Kidney Treatment
Best Treatments available for Pain in Kidney, Cancer Care/ Surgical Oncology
Fix Appointment for Treatment
32
Stay in hospital
2 No Travelers
53 Day in Hospital
2021 Day outside Hospital
Success Rate
of Surgery
Results may vary from patient to patient, Ask for exact success rate to your medical condition
Treatment cost starts from
USD 30000
Worldwide Cost
Treatment Planner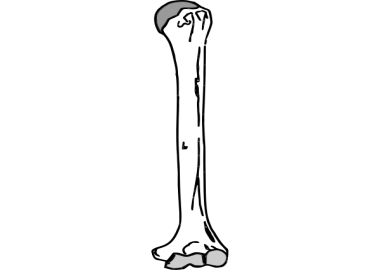 How does Pain in Kidney form
No Data...
Best Hospitals for Bonne Cancer Treatment
Best Doctors for Bonne Cancer Treatment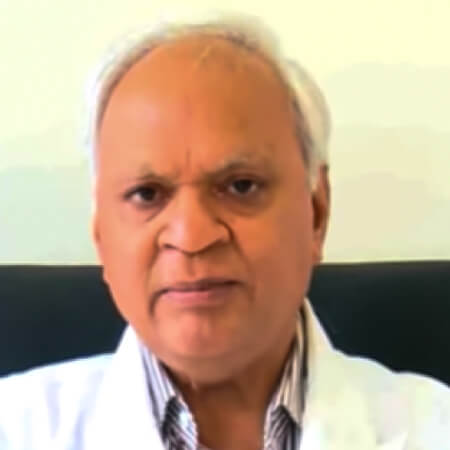 Dr. Prasad Rao Voleti
41+ Yrs. Exp.FRCP, MRCP, MD, MBBSDirector of Internal Medicine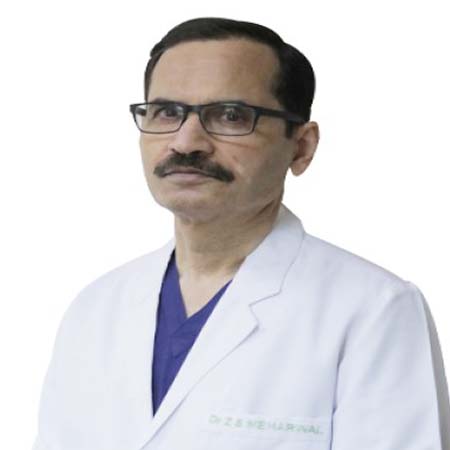 Dr. Z.S. Meharwal
30+ Yrs. Exp.MBBS, MS (General Surgery & M.Ch (Cardiothoracic Surgery)Executive Director of Cardiothoracic Vascular Surgery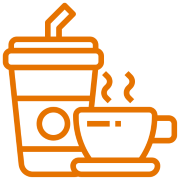 My name Tabatha Haider from Iraq and I am 44 years old. When I was 18, I was addicted to drinking. For 5 years, I drank a lot and it results in liver cancer. I consult with my doctor in Turkey and they said I have cancerous cells inside my liver and they can spread from one body part to another. I started my treatment in Turkey but unfortunately, they weren't able to cure my disease. I started searching for a good hospital in Turkey and even outside it. Eventually, I came to know there is a hospital in India name Medanta the Medicity through Marlin Medical Assistance. I went to India for my treatment.
I came to know the cancer institute at Medanta is a one-stop destination for solutions to all cancer patients. With high technologies like CyberKnife VSI robotic radiosurgery, ICRT, VMAT, Tomotherapy and other high-end equipment, this hospital is providing the best treatment to cancer patients. I lost all my hope before reaching Medanta but at Medanta I was treated very well. This hospital focuses on the patient first approach and for this, they formed a Disease Management Group to cancer care.
Following are the main Centers of Excellence
Heart Institute
Institute of Neurosciences
Bone & Joint Institute
Kidney & Urology Institute
Cancer Institute
Division of Medical Oncology and Hematology
This is true that after unsuccessful treatments from Turkey, Medanta gave me an almost second life and I will never forget the doctors, Marlin, their team, and their positive attitude towards every patient. When world-class healthcare meets world-class technology it comes up something unique. This is what this hospital is, delivering world-class health care in India at an affordable rate. My cancer is gone now completely and I am thankful to the entire Marlin and hospital team who helped me in this journey.
--- ---
Bonne Cancer Treatment
Cancer Care/ Surgical Oncology
Cancers that start elsewhere in the body and spread (metastasize) to the bone are not considered to be "bone cancer." Instead, those tumors are given their original starting points as names, such as bone metastasizing breast cancer.
While certain kinds of bone cancer usually affect adults, others mostly affect children. The most frequent form of treatment is surgical removal, but chemotherapy and radiation therapy are other options. The type of bone cancer being treated determines whether surgery, chemotherapy, or radiation treatment should be used.
Symptoms
Bone cancer symptoms and signs include:
Bone pain
Affected area tenderness and swelling
Fractured bone due to weakened bone
Fatigue
Unwanted weight loss
Types of Bone Cancers
Based on the type of cell where cancer started, different forms of bone cancers are classified. The most typical forms of bone cancer consist of:
Ewing sarcoma
Osteosarcoma
Chondrosarcoma
Ewing sarcoma: Ewing sarcoma tumors most commonly arise in the pelvis, legs, or arms of children and young adults.
Osteosarcoma: The most prevalent type of bone cancer is osteosarcoma. The malignant cells in this tumor generate bone. The bones of the leg or arm are the most common sites for this kind of bone cancer to develop in children and young adults. Rarely, osteosarcomas can develop outside of bones (extraskeletal osteosarcomas).
Chondrosarcoma: The second most frequent kind of bone cancer is chondrosarcoma. The malignant cells in this tumor create cartilage. In middle-aged and older individuals, chondrosarcoma often develops in the pelvis, legs, or arms.
Treatment
Your bone cancer treatment options will depend on the type of cancer you have, its stage, your general health, and your preferences. Your doctors can advise you on the best course of action for your cancer as different bone malignancies react to different therapies. For instance, some cases of bone cancer are treated by only surgery, whereas others are treated by surgery, chemotherapy, and radiation treatment.
Surgery
Surgery aims to completely remove the malignant tumor. In the majority of cases, this requires using specialized procedures to remove the tumor whole, along with a tiny amount of the surrounding healthy tissue. The surgeon either uses bone from another part of the patient's body, material from a bone bank, or a metal and hard plastic substitute to replace the missing bone.
Surgery to remove all or a portion of a limb may (amputation) be necessary to remove massive or difficult bone malignancies. Amputation is becoming less prevalent as new therapies are developed. If amputation is required, you will probably be given a prosthetic limb and undergo training to learn how to do daily duties with it.
Chemotherapy
Chemotherapy kills cancer cells by administering potent anti-cancer medications intravenously, or into a vein. Some types of bone cancer respond better to this kind of treatment than others, though. For instance, chemotherapy plays a significant role in the management of osteosarcoma and Ewing sarcoma even if it is typically not particularly successful for chondrosarcoma.
Radiation therapy
X-rays and other powerful energy beams are used in radiation therapy to destroy cancer cells. You lie on a table during radiation therapy as a specialized machine travels around you and directs energy beams to specific locations on your body.
Because radiation treatment might decrease the tumor and make it simpler to remove, it is frequently performed prior to surgery. This in turn can lessen the possibility that an amputation will be required.
Patients with bone cancer who are not candidates for surgery may also benefit from radiation treatment. Radiation treatment may be applied following surgery to eradicate any residual cancer cells. Radiation therapy may assist patients with advanced bone cancer to manage their signs and symptoms, such as pain.
Our world-class medical experts would be happy to assist you.