Everything You Need To Know About Bone Marrow Transplant (BMT) Treatment
Best Treatments available for Bone Marrow Transplant (BMT), Bone Marrow Transplant (BMT)
Fix Appointment for Treatment
24
Stay in hospital
2 No Travelers
23 Day in Hospital
1021 Day outside Hospital
Success Rate
of Surgery
Results may vary from patient to patient, Ask for exact success rate to your medical condition
Treatment cost starts from
USD 15000
Worldwide Cost
Treatment Planner
What is Bone Marrow Transplant (BMT)
Bone Marrow Transplant is an advanced medical procedure that is used to treat diseases which were once thought to be incurable. It was first successfully used in the year 1986. Now they have been used to treat patients who have been diagnosed with leukemia, aplastic anemia, lymphomas such as multiple myeloma, Hodgkin's disease, immune deficiency disorders, and tumors such as ovarian and breast cancer.
How does Bone Marrow Transplant (BMT) form
No Data...
Best Hospitals for Bone Marrow Transplant (BMT) Treatment
Best Doctors for Bone Marrow Transplant (BMT) Treatment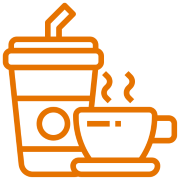 My name Tabatha Haider from Iraq and I am 44 years old. When I was 18, I was addicted to drinking. For 5 years, I drank a lot and it results in liver cancer. I consult with my doctor in Turkey and they said I have cancerous cells inside my liver and they can spread from one body part to another. I started my treatment in Turkey but unfortunately, they weren't able to cure my disease. I started searching for a good hospital in Turkey and even outside it. Eventually, I came to know there is a hospital in India name Medanta the Medicity through Marlin Medical Assistance. I went to India for my treatment.
I came to know the cancer institute at Medanta is a one-stop destination for solutions to all cancer patients. With high technologies like CyberKnife VSI robotic radiosurgery, ICRT, VMAT, Tomotherapy and other high-end equipment, this hospital is providing the best treatment to cancer patients. I lost all my hope before reaching Medanta but at Medanta I was treated very well. This hospital focuses on the patient first approach and for this, they formed a Disease Management Group to cancer care.
Following are the main Centers of Excellence
Heart Institute
Institute of Neurosciences
Bone & Joint Institute
Kidney & Urology Institute
Cancer Institute
Division of Medical Oncology and Hematology
This is true that after unsuccessful treatments from Turkey, Medanta gave me an almost second life and I will never forget the doctors, Marlin, their team, and their positive attitude towards every patient. When world-class healthcare meets world-class technology it comes up something unique. This is what this hospital is, delivering world-class health care in India at an affordable rate. My cancer is gone now completely and I am thankful to the entire Marlin and hospital team who helped me in this journey.
--- ---
Bone Marrow Transplant (BMT) Treatment
Bone Marrow Transplant (BMT)
When is bone marrow transplant required?
Sometimes the marrow is diseased in certain cancerous and non-cancerous diseases like leukemia, sickle-called anemia, lymphoma, multiple myeloma, aplastic anemia, congenital neutropenia, thalassemia, etc. Sometimes the bone marrow can be destroyed by heavy doses of chemotherapy for cancers in the body. In such situations, replacement by the healthy bone marrow is needed for the patient to survive.
The replacement of this destroyed or diseased Treatment by healthy marrow is called a bone marrow transplant. In these cases, there is a malfunctioning of the bone marrow and this results in defective blood cell production. In a bone marrow transplant, healthy marrow is infused into the bloodstream of the patient. In a successful transplant, the new bone marrow shifts to the cavities of the large bones and starts producing normal blood cells.
Bone marrow transplants can be as follows
Autologous bone marrow transplant- Auto means self. In this procedure immature marrow cells, that is, the stem cells, are removed from the patient himself before he takes the radiation or the high-dose chemotherapy treatment. After these treatments are done, the stem cells will be put back into the body. This is called a rescue transplant.
Allogeneic bone marrow transplant- Allo means others. In this procedure, immature marrow cells are removed from another person, who is the donor. The donor needs to have the same genetic makeup as the recipient. The blood too needs to match. There are many tests which are done to check if the donor is a good match for the patient. A brother or sister is a good match mostly. Relatives, parents, and children can also be good matches. If the patient has an identical twin who is the donor, then it is called a syngeneic bone marrow transplant.
Umbilical cord blood transplant- In this, immature marrow cells are removed from the umbilical cord of a newborn baby immediately after birth. These stem cells are stored till they are needed for a transplant. Umbilical cord blood vessels are very immature, so the problem of mismatch does not occur much.
The procedure of bone marrow transplant
The first step is the extraction of the bone marrow cells from the donor by making punctures under general anesthesia. In the second step, pre-engraftment is done in which high-dose chemo-radiotherapy is done. Here the blood stem cells are destroyed and the normal blood cells are not produced. The patient has to be kept in a clean room at this time. The third step is post-engraftment. Here the donated stem cell will start functioning. The patient can come out of critical isolation at this time.
Our world-class medical experts would be happy to assist you.