Everything You Need To Know About Blood Cancer Treatment
Best Treatments available for Blood Cancer, Cancer Care/ Surgical Oncology
Fix Appointment for Treatment
51
Stay in hospital
2 No Travelers
53 Day in Hospital
2021 Day outside Hospital
Success Rate
of Surgery
Results may vary from patient to patient, Ask for exact success rate to your medical condition
Treatment cost starts from
USD 25000
Worldwide Cost
Treatment Planner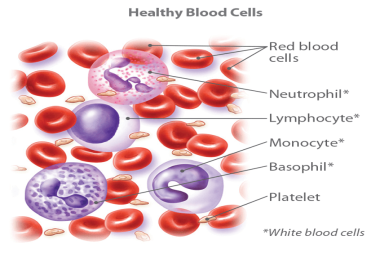 Blood cancer also referred to as hematologic, begins in the bone marrow where the blood is made. Blood cancers develop when abnormal blood cells begin to expand uncontrollably and interfere with the regular blood cells ability to fend off infection and generate new blood cells.
How does Blood Cancer form
No Data...
Best Hospitals for Blood Cancer Treatment
Best Doctors for Blood Cancer Treatment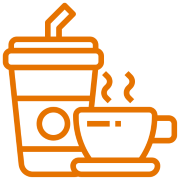 My name Tabatha Haider from Iraq and I am 44 years old. When I was 18, I was addicted to drinking. For 5 years, I drank a lot and it results in liver cancer. I consult with my doctor in Turkey and they said I have cancerous cells inside my liver and they can spread from one body part to another. I started my treatment in Turkey but unfortunately, they weren't able to cure my disease. I started searching for a good hospital in Turkey and even outside it. Eventually, I came to know there is a hospital in India name Medanta the Medicity through Marlin Medical Assistance. I went to India for my treatment.
I came to know the cancer institute at Medanta is a one-stop destination for solutions to all cancer patients. With high technologies like CyberKnife VSI robotic radiosurgery, ICRT, VMAT, Tomotherapy and other high-end equipment, this hospital is providing the best treatment to cancer patients. I lost all my hope before reaching Medanta but at Medanta I was treated very well. This hospital focuses on the patient first approach and for this, they formed a Disease Management Group to cancer care.
Following are the main Centers of Excellence
Heart Institute
Institute of Neurosciences
Bone & Joint Institute
Kidney & Urology Institute
Cancer Institute
Division of Medical Oncology and Hematology
This is true that after unsuccessful treatments from Turkey, Medanta gave me an almost second life and I will never forget the doctors, Marlin, their team, and their positive attitude towards every patient. When world-class healthcare meets world-class technology it comes up something unique. This is what this hospital is, delivering world-class health care in India at an affordable rate. My cancer is gone now completely and I am thankful to the entire Marlin and hospital team who helped me in this journey.
--- ---
Blood Cancer Treatment
Cancer Care/ Surgical Oncology
Blood cancer types
Leukemia, lymphoma, and myeloma are the three primary cancers that affect the blood and bone marrow:
Leukemia: A blood cancer called leukemia develops in the bone marrow and blood. It happens when the body produces an excessive number of aberrant white blood cells, interfering with the production of red blood cells and platelets by the bone marrow.
Non-Hodgkin lymphoma: This is a blood cancer that arises from lymphocytes, a kind of white blood cell that aids in the body's ability to fight infections.
Hodgkin lymphoma: This is a blood cancer that arises from lymphocytes, which are lymphatic system cells. The Reed-Sternberg cell, an aberrant lymphocyte, is a defining characteristic of Hodgkin lymphoma.
Multiple myeloma: A kind of white blood cell generated in the bone marrow called a plasma cell is where multiple myeloma, a blood cancer, starts. Study the progression of multiple myeloma as well.
Additionally, there are less frequent malignancies of the blood and bone marrow as well as related diseases, such as:
Myelodysplastic syndromes (MDS): These are uncommon diseases that may be brought on by harm to bone marrow's blood-forming cells.
Myeloproliferative neoplasms (MPNs): The body overproduces white blood cells, red blood cells, or platelets, resulting in these uncommon blood malignancies. Essential thrombocythemia (ET), Myelofibrosis (MF), and polycythemia vera are the three major subgroups (PV).
Amyloidosis: This uncommon condition is not a type of cancer and is defined by the accumulation of an aberrant protein called amyloid. But it has a tight relationship to multiple myeloma.
Waldenstrom: This is also known as macroglobulinemia, this non-Hodgkin lymphoma begins in the B cells.
Aplastic anemia: This is brought on by destroyed essential stem cells A bone marrow transplant is the only way to reverse this uncommon illness.
Symptoms of blood cancer
Typical signs of blood and bone marrow cancers include:
Fever and cold
Persistent tiredness and weakness
Nausea and a loss of appetite
Unaccounted-for weight loss
Sweats at night
Joint or bone ache
Uncomfortable stomach
Headaches
Breathing difficulty
Recurrent infections
Skin irritation or a rash
Lymph nodes in the neck, underarms, or groin that are swollen.
Therapy and treatment of blood cancer
The course of treatment for blood and bone marrow cancers is based on the cancer's kind, the patient's age, its stage, its dissemination, and other variables. The following are some typical blood cancer therapies for leukemia, lymphoma, and multiple myeloma:
Stem cell transplantation: Transplanting stem cells Healthy blood-forming stem cells are infused into the body during a stem cell transplant. The bone marrow, circulating blood, and umbilical cord blood can all be used to harvest stem cells.
Chemotherapy: Chemotherapy employs anti-cancer medications to prevent and halt the development of cancer cells within the body. Blood cancer chemotherapy occasionally includes administering a number of medications in a predetermined order. A stem cell transplant may also be preceded by this therapy.
Radiation therapy: Radiation therapy can be used to treat pain or discomfort or to kill cancer cells. It could also be administered prior to a stem cell transplant.
Our world-class medical experts would be happy to assist you.