Everything You Need To Know About Autism Treatment
Best Treatments available for Autism, Pediatrics Care
Fix Appointment for Treatment
59
Stay in hospital
2 No Travelers
33 Day in Hospital
1721 Day outside Hospital
Success Rate
of Surgery
Results may vary from patient to patient, Ask for exact success rate to your medical condition
Treatment cost starts from
USD 20000
Worldwide Cost
Treatment Planner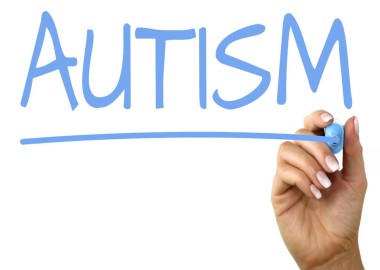 What Is Autism?
Autism, often known as an autism spectrum disorder (ASD), is a complex disease that affects both behaviour and communication. It may include a variety of signs and abilities. ASD might be a very minor issue or a handicap requiring full-time care in a specialized setting.
Communication is difficult for those with autism. They struggle to comprehend the thoughts and emotions of others. This makes it challenging for them to communicate their feelings through gestures, facial expressions, or physical contact.
How does Autism form
No Data...
Best Hospitals for Autism Treatment
Best Doctors for Autism Treatment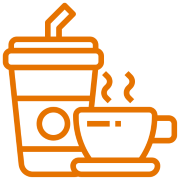 My name Tabatha Haider from Iraq and I am 44 years old. When I was 18, I was addicted to drinking. For 5 years, I drank a lot and it results in liver cancer. I consult with my doctor in Turkey and they said I have cancerous cells inside my liver and they can spread from one body part to another. I started my treatment in Turkey but unfortunately, they weren't able to cure my disease. I started searching for a good hospital in Turkey and even outside it. Eventually, I came to know there is a hospital in India name Medanta the Medicity through Marlin Medical Assistance. I went to India for my treatment.
I came to know the cancer institute at Medanta is a one-stop destination for solutions to all cancer patients. With high technologies like CyberKnife VSI robotic radiosurgery, ICRT, VMAT, Tomotherapy and other high-end equipment, this hospital is providing the best treatment to cancer patients. I lost all my hope before reaching Medanta but at Medanta I was treated very well. This hospital focuses on the patient first approach and for this, they formed a Disease Management Group to cancer care.
Following are the main Centers of Excellence
Heart Institute
Institute of Neurosciences
Bone & Joint Institute
Kidney & Urology Institute
Cancer Institute
Division of Medical Oncology and Hematology
This is true that after unsuccessful treatments from Turkey, Medanta gave me an almost second life and I will never forget the doctors, Marlin, their team, and their positive attitude towards every patient. When world-class healthcare meets world-class technology it comes up something unique. This is what this hospital is, delivering world-class health care in India at an affordable rate. My cancer is gone now completely and I am thankful to the entire Marlin and hospital team who helped me in this journey.
--- ---
Autism Treatment
Pediatrics Care
Learning difficulties may be present in individuals with autism. Their skill growth could be inconsistent. For instance, someone could struggle with communication but excel at arithmetic, music, painting, or memory. As a result, individuals could perform particularly well on tasks that require analysis or problem-solving.
What are the symptoms of Autism?
Autism signs typically appear before a youngster turns three. Some folks exhibit symptoms right away.
Typical signs of autism include:
Not making eye contact.
A limited range of interests or a strong passion for select subjects.
Performing an action repeatedly, such as saying the same words or phrases, rocking back and forth, or pulling a lever.
High sensitivity to sensations that other people would find normal, such as noises, touching, scents, or sights.
Not paying attention to or glancing at other people.
Avoid looking at objects while someone else points at them.
Refusing to be hugged or held.
Issues with verbal comprehension or employing gestures, facial expressions, or voice tone.
Using a monotone, flat, or robotic voice when speaking.
Difficulty adjusting to regular adjustments.
Seizures can occur in certain autistic kids. Possibly not until adolescence will they begin.
Treatment
There is neither a cure nor a one-size-fits-all treatment for autism spectrum conditions. Treatment aims to improve your child's functioning by minimizing the symptoms of autism spectrum disorder and fostering growth and learning. Your kid can develop vital social, communicative, functional, and behavioral skills with early intervention while in preschool.
Your child's requirements may vary over time, and the variety of home- and school-based therapies and interventions for autism spectrum conditions can be bewildering. Your healthcare professional can provide suggestions and point you in the direction of local services.
If your kid has been identified as having autism spectrum disorder, consult professionals about developing a treatment plan and assembling a team of experts to fulfill your child's requirements.
Options for treatment include:
Treatments for behaviour and communication: The variety of social, linguistic, and behavioral challenges linked to the autism spectrum condition is addressed in several ways. Some programs concentrate on eliminating problematic habits and imparting fresh knowledge. Other initiatives concentrate on instructing kids on how to behave in social situations or improve their interpersonal communication. Through a reward-based incentive system, applied behavior analysis (ABA) can assist youngsters in learning new skills and generalizing these skills to a variety of settings.
Therapies in education: Educational programs with a strict framework frequently work effectively for kids with an autism spectrum disorder. A team of experts and a range of activities to enhance social skills, communication, and conduct are often features of effective programs. Children in preschool who get focused, customized behavioral treatments frequently make good progress.
Family counseling: Parents and other family members may learn how to play with and engage with their kids in ways that encourage social skills, control problem behaviors, and impart communication and everyday life skills.
Other treatments: Occupational therapy, which teaches daily living skills, physical therapy, which enhances mobility and balance, and speech therapy, depending on your child's requirements, may all be helpful. A psychologist can provide suggestions for dealing with problematic conduct.
Medications: Specific drugs can help regulate symptoms but cannot alter the basic symptoms of autism spectrum disorder. For instance, if your child is hyperactive, specific medications could be recommended; severe behavioral issues might be treated with antipsychotic meds, and anxiety might be treated with antidepressants. Update medical professionals on the drugs or supplements your kid is taking. Some drug-supplement interactions might result in harmful side effects.
Our world-class medical experts would be happy to assist you.