Everything You Need To Know About Artificial Disc Replacement or Spinal Fusion Treatment
Best Treatments available for Artificial Disc Replacement or Spinal Fusion, Musculoskeletal & Spine Surgeries
Fix Appointment for Treatment
21
Stay in hospital
2 No Travelers
43 Day in Hospital
1621 Day outside Hospital
Success Rate
of Surgery
Results may vary from patient to patient, Ask for exact success rate to your medical condition
Treatment cost starts from
USD 25000
Worldwide Cost
Treatment Planner
What is Artificial Disc Replacement or Spinal Fusion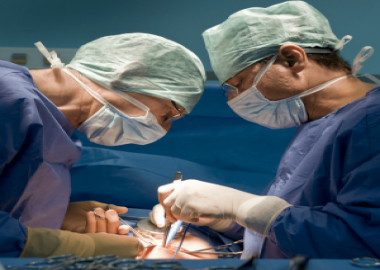 Disc Replacement
Low back pain is sometimes a cause of disability in the United States and worldwide. At least 70 to 80% of people experience low back pain at some point in their lives. Artificial disk replacement is a new surgical procedure that can relieve low back pain. It is similar to hip and knee joint replacements. The disk replacement substitutes the intervertebral disk in the spine with a mechanical device. The device will restore motion to the spine and it will replace the worn and degenerated disk.
How does Artificial Disc Replacement or Spinal Fusion form
No Data...
Best Hospitals for Artificial Disc Replacement or Spinal Fusion Treatment
Best Doctors for Artificial Disc Replacement or Spinal Fusion Treatment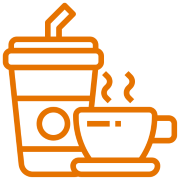 My name Tabatha Haider from Iraq and I am 44 years old. When I was 18, I was addicted to drinking. For 5 years, I drank a lot and it results in liver cancer. I consult with my doctor in Turkey and they said I have cancerous cells inside my liver and they can spread from one body part to another. I started my treatment in Turkey but unfortunately, they weren't able to cure my disease. I started searching for a good hospital in Turkey and even outside it. Eventually, I came to know there is a hospital in India name Medanta the Medicity through Marlin Medical Assistance. I went to India for my treatment.
I came to know the cancer institute at Medanta is a one-stop destination for solutions to all cancer patients. With high technologies like CyberKnife VSI robotic radiosurgery, ICRT, VMAT, Tomotherapy and other high-end equipment, this hospital is providing the best treatment to cancer patients. I lost all my hope before reaching Medanta but at Medanta I was treated very well. This hospital focuses on the patient first approach and for this, they formed a Disease Management Group to cancer care.
Following are the main Centers of Excellence
Heart Institute
Institute of Neurosciences
Bone & Joint Institute
Kidney & Urology Institute
Cancer Institute
Division of Medical Oncology and Hematology
This is true that after unsuccessful treatments from Turkey, Medanta gave me an almost second life and I will never forget the doctors, Marlin, their team, and their positive attitude towards every patient. When world-class healthcare meets world-class technology it comes up something unique. This is what this hospital is, delivering world-class health care in India at an affordable rate. My cancer is gone now completely and I am thankful to the entire Marlin and hospital team who helped me in this journey.
--- ---
Artificial Disc Replacement or Spinal Fusion Treatment
Musculoskeletal & Spine Surgeries
This technology was used in Europe for more than ten years. Artificial disk replacement got FDA approval for use in the US in the year 2004. Over the past years, many other disk replacement designs are being developed and are currently being tested.
Lumbar Fusion and other Disk Replacement Surgeries
Lumbar fusion surgery is used for treating low back pain in patients who cannot be cured by other non-surgical methods. Many people who are suffering from low back pain get relief with lumbar fusion, but the results may vary. For example, a patient with spinal stenosis who has a fusion procedure may have a different result from a patient who does the fusion to help back pain which is caused by disk degeneration.
Moreover, some patients undergo fusion surgeries that heal perfectly; still, they do not find any improvement in their back pain. The failure can be improved after the surgery, but some doctors believe that it is because fusion prevents normal motion in the spine. For low back pain, artificial disk replacement is an alternative treatment option.
Who can be a candidate for disk replacement?
To find who can be a good candidate for disk replacement, the surgeon will require you to do a few tests. These tests may include discography, magnetic resonance imaging (MRI), x-rays, and CT scans. These tests will help surgeons to determine the source of the pain. Candidates for disk replacement should have:
Not be overweight.
Back pain is caused by one or two intervertebral discs in the lumbar spine.
No facet joint disease or bony compression on nerves.
No kind of deformity.
No surgery done before in the lumbar spine.
The surgical implantation procedure is performed through an incision in the abdomen. This is similar to the anterior lumbar underbody fusion.
During this procedure, the organs and blood vessels have to be moved to the side. This will allow your surgeon to focus on the spine without moving the other nerves.
A vascular surgeon will assist the orthopedic surgeon with the opening and exposure of the disk space. The surgery will take about two to three hours. It is important that you gather information about this procedure before you think of undergoing it.
Our world-class medical experts would be happy to assist you.