Everything You Need To Know About Abnormal Menstruation (Periods) Treatment
Best Treatments available for Abnormal Menstruation (Periods), Obstetrics & Gynecology
Fix Appointment for Treatment
60
Stay in hospital
2 No Travelers
33 Day in Hospital
2121 Day outside Hospital
Success Rate
of Surgery
Results may vary from patient to patient, Ask for exact success rate to your medical condition
Treatment cost starts from
USD 20000
Worldwide Cost
Treatment Planner
What is Abnormal Menstruation (Periods)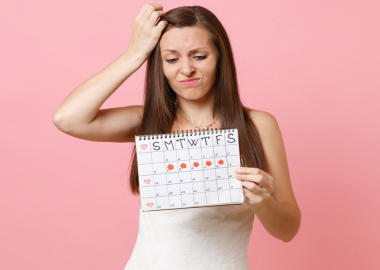 Menstrual cycles typically last four to seven days. Menstrual irregularities include missing three or more periods in a row, having periods that are substantially lighter or heavier than usual, and having periods that are fewer than 21 days or more than 35 days apart.
How does Abnormal Menstruation (Periods) form
No Data...
Best Hospitals for Abnormal Menstruation (Periods) Treatment
Best Doctors for Abnormal Menstruation (Periods) Treatment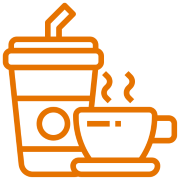 My name Tabatha Haider from Iraq and I am 44 years old. When I was 18, I was addicted to drinking. For 5 years, I drank a lot and it results in liver cancer. I consult with my doctor in Turkey and they said I have cancerous cells inside my liver and they can spread from one body part to another. I started my treatment in Turkey but unfortunately, they weren't able to cure my disease. I started searching for a good hospital in Turkey and even outside it. Eventually, I came to know there is a hospital in India name Medanta the Medicity through Marlin Medical Assistance. I went to India for my treatment.
I came to know the cancer institute at Medanta is a one-stop destination for solutions to all cancer patients. With high technologies like CyberKnife VSI robotic radiosurgery, ICRT, VMAT, Tomotherapy and other high-end equipment, this hospital is providing the best treatment to cancer patients. I lost all my hope before reaching Medanta but at Medanta I was treated very well. This hospital focuses on the patient first approach and for this, they formed a Disease Management Group to cancer care.
Following are the main Centers of Excellence
Heart Institute
Institute of Neurosciences
Bone & Joint Institute
Kidney & Urology Institute
Cancer Institute
Division of Medical Oncology and Hematology
This is true that after unsuccessful treatments from Turkey, Medanta gave me an almost second life and I will never forget the doctors, Marlin, their team, and their positive attitude towards every patient. When world-class healthcare meets world-class technology it comes up something unique. This is what this hospital is, delivering world-class health care in India at an affordable rate. My cancer is gone now completely and I am thankful to the entire Marlin and hospital team who helped me in this journey.
--- ---
Abnormal Menstruation (Periods) Treatment
Obstetrics & Gynecology
What is an unusual period?
The average woman's menstrual cycle lasts four to seven days. Normal menstrual cycles can last anywhere from 21 to 35 days, although a woman typically gets her period every 28 days.
Menstrual difficulties include, for example:
Periods that are more than 35 days apart or fewer than 21 days apart.
Missing three or more consecutive periods.
Much heavier or lighter than typical menstrual flow.
Periods longer than seven days.
Periods that are painful, crampy, nauseating, or vomiting.
Bleeding or spotting after intercourse, after menopause, or in between periods.
Here are several instances of abnormal menstruation:
When a woman has amenorrhea, her periods have entirely ceased. In the absence of pregnancy, nursing, or menopause, a woman's lack of a period for 90 days or longer is seen as abnormal (which generally occurs for women between ages 45 and 55). Amenorrhea is the term used to describe young women who have not begun menstruation by the ages of 15 or 16 or within three years of the development of their breasts.
Oligomenorrhea is the medical term for irregular menstruation.
Period discomfort and severe menstrual cramps are referred to as dysmenorrhea. For the majority of women, some pain during the cycle is typical.
A larger menstrual flow, a cycle that lasts longer than seven days, or bleeding or spotting in between periods, after sex, or after menopause can all be considered abnormal uterine bleeding.
What is the treatment for irregular menstrual cycles (periods)?
The underlying reason determines the course of treatment for irregular menstruation:
Controlling the menstrual cycle: To reduce severe bleeding, doctors may give hormones like progestin or estrogen.
Pain management: Taking an over-the-counter discomfort treatment such as ibuprofen or acetaminophen may help with mild to severe pain or cramping. Aspirin is not advised since it might result in more severe bleeding. Using a heating pad or a warm bath or shower might help ease cramps.
Uterine fibroids: These can be surgically removed or treated medically. Most fibroids can initially be treated with over-the-counter painkillers if their symptoms are modest. An iron supplement may be useful in avoiding or treating anemia if you bleed a lot. To manage excessive bleeding brought on by uterine fibroids, low-dose birth control tablets or progestin injections (Depo-Provera®) may be helpful. The size of the fibroids can be reduced and severe bleeding can be managed with the use of medications known as gonadotropin-releasing hormone agonists. These medications shorten menstrual cycles by decreasing the body's synthesis of estrogen. Numerous surgical treatments exist to remove fibroids or reduce their size and symptoms if they do not respond to therapy. The size, kind, and location of the fibroids will determine the type of surgery. A fibroid is simply removed during a myomectomy. A hysterectomy may be required in extreme situations if the fibroids are huge, painful, or cause excessive bleeding. The uterus and fibroids are both removed during a hysterectomy. Uterine artery embolization, which stops the blood flow to the active fibroid tissue, is one of the other possibilities.
Endometriosis: While there is no known treatment for endometriosis, painkillers available over-the-counter or on prescription may assist to ease the discomfort. Birth control tablets and other hormonal therapies can help prevent the expansion of uterine tissue and lessen blood loss during periods. A progestin or gonadotropin-releasing hormone agonist may be administered to temporarily halt menstruation in more severe situations. Surgery can be required in extreme circumstances to remove extra endometrial tissue that is developing in the pelvis or abdomen. In cases when the uterus has suffered significant harm, a hysterectomy may be necessary as a last option.
Other procedural techniques are available to treat severe menstrual bleeding. In order to reduce bleeding, a five-year contraceptive intrauterine device (IUD) called Mirena® has been licensed. It is just as effective as surgical methods like endometrial ablation. It also provides contraception and is easily implanted in the doctor's office. Another choice is endometrial ablation. The lining of the uterus is destroyed using heat or electrocautery. Only after other therapies have been tried and failed is when they are often employed. This is because if future bleeding continues, scarring from the treatment may make it more challenging to monitor the uterus.
Our world-class medical experts would be happy to assist you.