App/Hospital/Slug/Page.jsx
hospitalDetails-id:58
{"id":58,"slug":"srm-hospital-chennai","title":"SRM Hospital, Chennai","address":"No 68, Thambiah Road, West Mambalam, Chennai – 600033 India","content":"<p>SRM Hospital is a multispecialty hospital that provides healthcare in several departments with experienced doctors, diagnostic services, and state-of-the-art infrastructure since 1992. The hospital aims to build a healthy medical environment, ensure the utmost comfort for patients, and achieve excellence in Healthcare. SRM Hospital is your one-stop center for orthopedics as it offers comprehensive musculoskeletal services to meet the needs of each patient. Care that goes beyond comprehensive healthcare ensures patient comfort. Its team consists of highly trained professionals who ensure high-quality treatment for every patient. Innovative procedures that offer quick and comfortable treatments, leading patients to faster recovery. The hospital also provides a complete range of dental care services ranging from fixed tooth implants to root canal treatments. There is also a department of Nephrology that provides care in the field of kidney diseases.</p>","mini_content":null,"credintials":"<ul>\r\n\t<li>Doctors in SRM hospital offering 24 hours coverage in areas such as Intensive care units, casualty, post Op recovery areas, and wards.</li>\r\n\t<li>The hospital has done 800 plus surgeries successfully till now, with more than 1500000 happy patients. The hospital also has 20 plus specialties and 30 plus years of experience in health.</li>\r\n\t<li>The top 5 services provided by SRM Hospital are master health checkups, laboratory, pharmacy, emergency services, and last 24 hours trauma.</li>\r\n\t<li>The laboratory service provided by SRM Hospitals offers 24 hours day and 7 days a week care for patients.</li>\r\n\t<li>The hospital has advanced technology which gives access to the laboratory to provide superior customer service, rapid turnaround time, and affordable inpatient &amp; outpatient testing.</li>\r\n\t<li>The hospital organizes camps &amp; events every weekend to provide maximum health care to the people of the country.</li>\r\n\t<li>Following are the main Centers of Excellence: Orthopaedics, Dialysis, Paediatrics, Gynaecology, Dental, Diabetology, Nephrology, General Medicine, and Pharmacy.</li>\r\n</ul>","location":null,"status":1,"image":"hospitalimage/SRM Hospital.jpg","logo":"hospitallogo//tQSeAICtgfpmvNW1qhMIJ6Ru6iAArG61Og73GOw0.png","meta_title":null,"meta_description":null,"meta_keywords":null,"city_id":5,"banner_id":45,"department_id":"[\"87\",\"64\",\"57\",\"16\",\"3\",\"2\"]","diseases_id":"null","problems_id":"null","success_story_id":"null","special_feature":"[\"60\",\"62\",\"65\",\"72\",\"73\"]","rating":5,"verified_badge":0,"quality_approved_certificate":"<p><img src=\"data:image/png;base64,iVBORw0KGgoAAAANSUhEUgAAAGQAAABkCAYAAABw4pVUAAAAAXNSR0IArs4c6QAAIABJREFUeF7tnQV0VEm3tp/T3XFXIIGgIUKCB3d316DBfZCBwQkSPLi7Owzug7sTIAQCBEkgBIh7uvv865yGZHqwMMPc+33/urXWrAl9yt+SXW/tvUvgvyiIoigA+Zes3qQgDSxtbXIZGaosjYyUoAGlUolarRZjY5MeRSe9Fob066cFwgRBEP9bmik18D8uvHr1yiTiVVS3vftuTNu0dbtF+MtEwAzIgwIjIBmFQoEopqMR1YDUDCUSKgICCkGLRkxFIRihFdOBOCAJ+1xW9OjcLKFtm+qjUtJs1pQvnzv1Pw2s/whArl8OrbZ27f4l23fvd4uJMVMoFAZoNMkgvsfbsyQt2lSjWnUP8uXNjaOjLcbGBgjZqHlKSjrv3sUQERHO8eOPOHjoDDeu30HABoXCFi1xWFmmU7ZM8SdTJ/ceUqps4YP/26MzG836+VUMDw+3mzZr89h9uy4MfvNahRZjlMp3tG5bjYH9mlOuvDuCoJALTkpMYdTIWUybMRwzM5OfWpk7d++zePE+Nm04R1qGNUqFiKlZLF26Nj7Us3vTTkWL5o35qQVmI7P/MUBEUVRt3Xp6avduU4enpxVEyxsKFVJy4cJqHB1tvltVaZTHxyfh4eGWGffVy9c4ONphbCwtY/88xMcnU616T27fisNAcEDNa0aMqrG8k2+jQV5eXtLa96+Hfx2QmJj0YpWrdj0dcj/VRiQdh5wJ3LyxA6dcjt9tXEJCEiNHzuPUyQfExadQ2NWGCxeDOHZ8ASdPnmTo0EH07vkb6zbM5pcBK6hQoRDVaxbl2vUnREREcPXSA44cu0vefLEEB1/7bnl/jhAdHUfdet25dUOBICrIkSsq4dr1bZWdnR29BUHY9EOZ/UDkfw2Q3/df7jrkl8lrw8NtUIjPWbZ8JH7dGn2zapcvPeLps2tMm7aGCxcPsGDeSib4D+HqzfPcv5FO9941sbAoTkLCHTmffr3nc+f+UdatW8bKpeepXN2FqlW9eXAnhhzOKhwdHWjcrCNn/titV+6VKxfp128L7XzLMXhQGwwNvzXDRA4dvEjr1uPQpOfB3MqUKTOqjevXq/2UH+jnbEf96YBs2XWk6IBes+4mJ9hiZhHN3XtbcXbSzYZufn1wdfVg1Ohf5H9HvokiPUPNvv176e7XEwdHB5ISY3kT+ZaZMxbQf0APNqzdyaSAEVSu1JbzF7bj4tKK0NAtspTVqFFHjh3bRnp6BpWr/ML6daNxcXHAwqIQGs0rTp+5SExsKi2a1dTrkKePI9i17xC/De/F1i2X2LHlIiFP97Nl80pKlHTXi2tmUoh3Hx5gampEfHwiJYr78uKFNSqDYFaunOLXuXP9ddnu7WxE/GmAiKKYM0fOaq/ioouq0jIuExl5lBw57D6rgqgVCZi8mBEj+7Bp8w66dfNl+vRARo4cxsG913gT9Y6evRrK6WJi4jl44BSdOjcjh0Np3r67wfBfA+nYoSHFSrgjiiKLFq0nt5ML1y8/p0f/2hTInyezzNq1+7B5cwCOjvr1mD1tM4OGtcPQUImhoQnp6SlyGik/Z+fqODsZc/3GUd1vaOndbzArlizIzDctLQNjk2oY4YnSOEgT+eFMZUtT08vZ6O/vRvkpgPTqNv7mmrXhJdXiW65dn41Paf1R9qkWOXP4UKp4BTZs8sfOwYaUlDQuXrhFvvxOhAS/pFGTylhblCM24QqdO43Fp2wB3F3dqV23AmtX7adp86pYWVtw4fwVqlaroNe4jAwNGenpmP5JEvNtN4nNW8chfEFG7ug7kmPHnzJ4oC9jJjSnadM+xMUaMmVyZypVKY1roTqI2LFv3zTev4ugarWKn3Xms6ev8fLuTHpabkqXiHt05cbv0v6S8d1e/0aEfwTInTsP65Yt2/eoRm1J3Xr2HDy4+rOiLl28zNBhIxk2eBwm5uk0atQAA4MCRL65g529JWPHzGD37mMEPzwpi7oTJszG26sorVrXyRy1X+rQv9volJQUpgYs4cbVpxw9eQhRfCFn1ax5D/b+vkr+e/rUpVStVpnyFbwo4tUCKwsFy5f7413U64vFjhkzj8DAU2SkJxAQ2LruqKH9j//d+v1tQHbuPPmia6e1Linpj9Fovi/B2FqVxc+vDdt2ruPVq7sYGfqQnnEz84AXFvaKqHevKVum7FfbolZr5D3n6rWX7Np5kKh30Tx9+hJRVKBFlJccN9fCONiZ0KpNbcqXLYxKpcTAQJWt/ilcqAFp6gzq127BspV9qVypH9NndqdihVJyekNDN+Lj72FsbPjF/AwNq6DUONOlW9mXy1cNyZutQv8S6W8BUq1qt/cXLybalSplzOUr679Z7qVLlylbtozMM0nhyOHL2NhZ4FUkPzVqtOXata8fjleu+p0F85cSHJyEgDUarTmCkIoopsl5Odrnwt7BjIwMkOgqpULg7dsPRMdGIZCOQmGGRmuCAkNQxOJW2IHOXeozcmSHL9ZZAtynZH1uBx1n1G8LqVipOI0aV6ZZ886EPdGyc89krCwsqVSpDaFP/vhiHn7dprBty33yOCdmPH560OxHl7AfAuT06dPGLVpMSYyPN1eOGluLyf4D9Cp1+vQVypUrhomJ/olaGrmT/ecR+jCSJHU4u3dv/iL18fLla7p0mcDZsxGANYivKF06F736tKJ+vco4O+f6O4OON2/ecHDfA7bu2MuZ0w8RlCYIWiXuRU3ZsG48JYt76OX77OlL1q/fzsRJw+Xf16zcS606ZXDJ68TGDUd4/jwEI2MFI0bopMW/hr37jtOyxUaMjW9y8eKe/CVKeDzPbsWzDUhERISLs3PVFwqhJJcuT6Vs2YJ6ZdStO5QWTerRu79u7c9u0Gi0dOk2jq0bT4LojqlFKMuWTqZDB31R9VN+UnylUkF6Wjrbt+/DwMCMosUKcvDgCWrVkkBz4szZC7Rt05wPHz5gZWWFSvX5knXu3FVatPiVxJjCpGszqFnbhIMHFmJk9OXlSCq/adOOTBg/mZKl8nPx4hUuXLhNWmoS4yf8+llzP0TH4mjfFVGM5fmLLbXz5nU+mZ0+yRYgoiiamJlUSEpJsxQeBC/Hw11/eTQzdSQ27g1Hjp5i6C87ePJs5XfL1ooanJ2aEf22ABniHZau7EcPv9ZyZ/85xMcnMGvmPCZPGcfMWSvp0rk5L1++wsenhBzt0qXrhD4KI/xVNHXrl5PWLiZPWMC+Q6s5efIMlSqVZ82a9bRp04p3UR/w8HTVy1+avUePn6Vh/fEoyIel9X1CQ89iZ2ehF8/GOh8vXwVjYWEq/7537yGaNKnPwoWryJc3H40a18xclj8ljI1LwM5WGljWvH+/x9vW1uL+9zrmu4CEhLyzKFWqaXxasikvwndQpEgJXkc84nnYCw4cPsaUKXuJj9OtpxcvBtOxXWfWrF8sH7CkxtrYWOvVISkphXJl2vAwOD8m5jc4c3Y5pUp668W5e+c++/afZfjwHgTOmcvYMSNZunwDx46dYO+ejfTuO5DlSxfKaSTAEhNTOXf6Ji75bHj5MpywZ5GMGtNflu7mBE5n+MjxvHuXhI2NBcaGxpgaGaLAhDr1KuFTNqvs8PAPlCzpR0yMMebmoTx9eg5bW31gfDtMQkmyDMbgoYN58uQyCoUKc/NcREWFYWNjrtcWjRYszMujUefi5r3AYt7uBYK+Bco3ARFF0cDOvnp6TLQpd27PZ/eeIxgZa3EtWIRSpTxYuGgjc+eOpESJ+nTv2o8BvzT+5gAYNnQm8+fdR8tTLl5cRvnyWZ0hndoPHjhG954dEUVo17YnO3au4u3b92zfegC/7q2xsMhqrAR2fGwyGZqMTGZYFLUYGhrKo/hL9Pzmzdto3qwZhw4d4/Klu4ybMChzwCQnJWNqphv9z55FUKRIVyRxvmo1W06cyJrxcXHxvI6IxsMznxx38MApxESbsX7zENq1682ypYFY/wWU6OgEHB0bo9XG8f79H1Z2dnbxX+uobwJSr17P16eOq3Nt2taa1q3rZ+bx8nk04ybMYefOjVy+fJJixVxl+sLUJC9xCY8xM9UfJR+i43BwqI9K60HH7i6sWTUhM68MtVreD8aNn8icwBn4+fVl7dqlZGRkYGBgkBlvxsx1TJ+2jYQELVqNDYYGhmi1afKdBlpHtMIHBK0tCkUqWkUaWnW6TOlbWNkyenQvhg9rk5mXVqslNSVNPkR++BDD4UMnCAuLZPyEQUhMgqDQdcv8BTsZNnQ7Gs17wsK2ky9fDnnWS+eim9cfUaOGLzFxN1AoBJo1H86biDA8PHKzfMXMz/ai4OCnFCsyjNz5VJrnz3d/VQ7/KiBTps85MX7MxVqtWxZj2/ZxeoAumLuZKtW9KV68KPnytyQ94wOBs0bSvn094uMSsLTKmuab1u+lZ/fNpGkfEhV1EXt7q8y8VizfgF83Xxo27My69fNo0bw9p04dxNTUhKiocBo2GMWtO5FotbkQxOeUKOPCkH798CmXl7x57UlPScfDqwYHDq6hYME8lC7ZnFmzAqjf0IdXL6O4e/cZixZs4dyFILRaNwRFFCVLWrJ9y2QKumYJJQkJiTwJfcGzsFd4FinI+tXbmT5rrFzPpKRkzM3rYqR0Y9hITwKmDJV/fxcVjYOjLUOHLODEiQPcvnsU1UfRvkL5+pw9exgDQ/3uXbxkK78MOEyNOkahJ46tLvylWfJFQM6fv1WsWpXZd+wd3hL5Nks4kGZBbuf6RL07iUJRmPbtq+PomJO5cyeizoBbt69TpoxPZjktWgzl4OEwCuXXEPxwv175LZv2o2ffViQnJVCzVnWsrCzl77NmbmLUyGUYGjlgZvGWZUtn0LJlZb20cbHJFPNuw5jxXejZs7Xet+joWPLnK8nly6fwLKJbVj6FU3/cpEevyUS8UpCRkcbkSU0ZM65X5veUlFQaNvSlUcO6VKjog4BI2XK6Q2HjJr04eeID7u4qbt/eLv82btQSRozqioWlKf4T5xB0+znnL5wkKuoBhQpV5+mzM5/1uU+ZTty8kcLJk7/2rFmzvI4a+FP4DBBJkcDOpp42JtacyKilODo4fAnIzN/CnkVRufwwwt9u1O/wVgM4sjeFDn75WLkya4aNHTeBDr7t8Z8wh+07VmSmWbZkD/36z0ehsKBa1eKcPPU5uy0tNW6ubahVuwJLl+lG6tdC2NP3eHp5ERHxBFtb/SVUStOv72SWLb+NKBoxeEg55s7RnSlOnzlHvrx5sba24sGDh7KU9imsXrWPgX0P4+YZwe27WQfaU3+co3Ll8ryKiMTNtQWjRndg0qTBuLnV5NGjzw+QCqEWkIFWPKsUBEFSxMgMnwEyZtSKTTOmnerw24QqTPHv+8X2nj51gYg3Tzly8Dz5ChQkIGCUXrxGjXpy7GgkHbqUZN3qiZnfJk+aybjxI+R/nzt3kcqVK5CapsHW1oeMNG86d87BqjUzUXxhR27YoB1mJu5s2zlBXrOzGy6cv0WTph148fIGFuaSooR+mDJ5E/7+W1Cp4rkdtBUPtyy2WIr5y9DhpCeJLF0+W064avU2+vXZS8lSBly5ohuER4+col79GryOiMLJ2Z6GDady7domFsyfQ8GC+ShT1lOv0MNHL9Gs0TLatC94afMmfz3WUq9loigqTE3rabTadBITT8g80I+GuXN3MGrkIerUtWL/fh1lnZycwuJFq3HOUwhrSxWGhgpq1a6Bv/9Spky5gqlpBG8iD2Bm+vmd+YcP8djb12bU6O5MDchaXn6kXrdvP6ZkyZHsOziEJg31l79P+Tg7Vyb6XSHqN8jNnr2T5Z+3bNmDr28LeSN//vwF+fPrlsDfRk4mcFYkHf1cWLfqt8yqOOesSeu2tZg7b6S88cdEJ5I7TxGiokIxM9M/cNrYlCE2NieiuN9eEIQPnzLRA2Tc+KUXpk4+WXH27E4MHto0s6B7Qfe/ynT+uWMeBIdSvMgMbHO85G2kPuHp4pKXu3eD2HfgIF07d6BQoWpEvMxD6XJw/pz+cvfnPB+FvMLTYxgGKlPSNY/ZsnUs7do2yBYe797FkjdvLdIzXBHVJuza3YXmLap+Ne2YMauYPfMAtvYpvHmjq396ejoLFiwn7Nkr1JoMli+fK/9et253zpxJ4/ix4VStViwzz8TEZPy6juXEya2sWbmHFq3LM2XKHMaO1V9ir19/QrmyA6lRK9/LkyeWZZ60MwGJjRVtcjvX+JCSJgjqjKx1Lz4ukRw5S/L77vXUa5C1nn6pVUZGFcjIsCEhfidm5jqZfqL/bCb466gFqXHSOcHS0pPkpIrMW1CVAf076mW1ctVOevbI2qj37rlE2/bzSU8XUaBBVJhgaPCGffumU7dulgDx1/rY21cmKT4naRkKRKUaQQPBD2fj7p5fjhoe8Zbatfy4d+8gKlUWO3Du/D2qVR2GoeE7UlNvZ2ZbuVJ9zl84wpw5cxg6dCharYiBQTkEDFFrzsvxAiYtoZBrIdq0q/3FO5i/1rFggYaEPYctewc7t29a57X0PROQ3bvP9m7dctGywcOrETizX2baCuV8OXt+g0xpHD18mfETpmBlqWTY0N9o0Dhr+rdr9xt7dseza78vTerrfg8ImIyjfSGUggNKgyS6+DXF1bUWz57nZMO6xnTo0DaznGrVulG9Wl0CpuxGixKt+IrcuU2xt8/PndtJIKSDmIRCaYBWY4pSEFAog7h//yiuhZ0/Ai5SrVJLbtwWUGuVCIIarVYldxqks3RpT2bOnsnzpwYoVA5oMj6wYfN4xo/tRdDdK5hbGMv5XL8eSsXy03HM9YzwV6d1A2vCDIYN74+5eZaA8Doihnz52lGmXGEunNcxBz8Sdu04T1vfFWzc1OFCh/a6TssEpESJDuKd23FEvFlHrpy6K0+NRkOunK3p2KEmhw7vJIeDM6fPbkT5pxElxcvIUGNk1BBnJxNehe+V00ry+5jRAbRr15yzp6/x2+h+dOk2lu2bomjXNQ/rVoxDkpq6+42Vbw637QiU01Wq1JOLlxNlDUSlkCTNCfLmyUN4RBCi2gWt4j2i1gil0kgWS0GLhUUUNWuVZs+uRyDYIxIrS0+gkEGRaPmCrg6Ehr4BrYk8ugUhnRo18nDypG6fGzgggJOnDnH3zjkMDVXsO3CUVs3W0rxlDnbs0MUJC3vJ7LkLmTRhlCymS6Rl+fIduHo1gZSUXd8kJjdt2krbtq30DrsyAIqKmJqakpR4QiUIgkYG5MKFEIvKlXrFW1k5EhO7MxPk3dvP0L6TH927+zFjxlDmBS5n1NhfPrvwadUygN/33OLkH2OpXkNH+o0Y4c/Mmf5Ih66I8Nc4586NrVUP8rs+5/GjSwwbPpNrl4M5d36t3vR+FPoCD7c+CIItIimIWkln6w6ieJOJExfi738MlWCDRlQiKlIQJFVS0RqEGERU8hBTKDJAbYxKKc2EUOITz9OyZQBHj9xAK0ojXECjTib0yXwKFcwiSiXKpnr1HliY2nHg8AyqVO3B5Uvv+fBhC5aWEn10n+QEFWmaONav2cq6jfN49y6enDnbUKCgNaGPt302QWxtHfD2akDnrt3wKGhHhar6t44+5bpw49p7zp6ZU7NqVfdTMiArVqwd2qv3wcA5szozZFiTzExLFG/E7Ts6eTs1Ne2rCmmCUA1BoUaruZA5s6ZMCaRevdo4O+ckd+5cGKjKo9GYs2PnZCZP9Ofa9QMYGWdRI39uibFxTdQZudBKgKBC0Cazf/9oGjXW7WG/DZ9H4JzDKLQOZEibg5CIoDWRulnubKXKDBu7t9wL2iIrOMTFxWJt3R5BkFgCab9IwMRMRVLC719cYRITknHJU5OAmb/Sv99OVIqbpKeHynGHDhpL+64tcLRxxiWfozyYChb05dmzVyQkHsPczJRJE6cyfsJo8rmU52nYxUwGu0j+PjwIW6ZX5vXrQZQpO4+JE+rvm+DfppkMSDvfKce2b7lbJ+TRLAoXzhoxTrmakMcljeAH8VSuVJ5atctTqZI7xYq7Y2Sk68wzZ25So8ZSJk0ux9gxPeTf2rXvyratWdoxV67dpErZVfLsePT4yBc74c8/btp4mK5d1yBigFbMQMAAe9s4ot4f1kvbvv0oduy4i4GhCZp0GwSSMTIJ52HIbnLnzjrQtm41nt/3PEArmoIqDoU6H78fbEjjhnW/WReJfyrl05X05MKcvzSQCuWLExkZiaWlJXdvh7J6zXpWrZ7D0WNXadJ4CevWd8K3vXTogypVhuOYQ2D/vot4eZtQt54vO7bt4/HjvSiVWcKtJAnmcOxO4SKmxx892FRX/lK2TO+Uq9deGcfGbsfKKmvTioh4h729NeXKV+XWzUuyUsxfFQ5atv6NPbue8uLFElxcHGWZ/eKFq1SqXE6+j6hVqxpVKo/g+vWHVK3ixtHjugPWt4K0JxkbV0bQ5kMjKXGIKhTCO54920TefJ/fGtaqNojT5w8Q8vAMrn8aUHIZorROV0PAEVGQdiYRpTKM9PTr2VLY9nD3JeyxMWUqKjh3Xsd0DBviT+Bc/8wmJKekYW7WEJ8ydly9sj2TgJQiaDVaUtPSMTU1ZunSA9SpXYqChZwy00r7mZlZA8qWK5x69swCExkQlaq+aG6eQEyMTnyTQv+BI1i8cCa9ek5lyNAOnD5zggH9D3L40Aiq1yiduYHZObYhLjqK1NQ/5IOkxNIuXbyVw4dOs3L1FPK4OCMI0kiMoUrlXJw9t+97eMjfvYu35eFd0AjSHmGMUqGhkGssISE6fanshuZNx7LvYJjM4qJMRila0qK1JTu2LfpuFokJaTRt0oqoD7bcvxeOKOqOA1qthtG/LeX3Pce5H7ILAwNDTIwrkJpuiqjN4v569OjNuDGTuXU7iGvXrtCnT3/u3A2iaVP9s1AelzZERr5HnXFax1EINBZtbGP48CELEOn3gQMns3DhOCpVaIibWynsHVXMmDFeryFKRS2MjONJTtZpnuw78AdNG9dk2pSljBrbl/DwGFxcutDBtyQDB7Zi2/aLzJnT+7ud8dvIZQTOPIJGNEbAGEGZhlbzmvj4I1hYfE6BfCnDpORkLC0aIQoOoDGVN35p+bt3bz6eRbJG6dcq07rlJAKm+nLl6iO6dlnNq4g1ODtZc/v2XZxy5SJHTkfu33+Il5cHXkU6EPwwjqSkPZiYGHLv3mO8vXWEbuvmk/Cf1JUi3i5M8l/BeH99xsHVzY8njyMlEuYTIE1EN3d7Hj7M0qsqVrQiFy+dQrJOkjRGpKXqrxRTWloyJiZtKVksNzduL5UL9+s2gLp1q3Dt4kPmLJjAwkU7GPLLTh49XkzBgo6YW3iSmBD8VUC2bj1Gp04TESmAQjRBzTsEQdIyUWGkyEPHLqmsXLnmu4BKEXr4TWDzxmjShddoNdLmr0GBMSrBGIVhGFGRR7Gw/Jx4lNJKS6+dbQ2iY06jztBgaNiaOfPbMnhQW96+jeLo0RN07tyBsWMnERAwXqbh5847xYuXy3DJk1OuX1xcEm1a9efg4eUUcetEwIx27Nt7lU2bZ+jVv1ev9axcuRU49gmQ5qKnlwX3761n8yZpDdQwdepeTp1exssXUSQm6CyT7gSdo137FuT6qLkuUdiGhi0o5pWbO/eWy4V06TyAqHfv0aQpOH5qC8uW7aVf310EP5yCu3s+FizeSo0qlfHyzq1XqbPnb1O96i8olHnQStK4kIJCotIk8VVliFPu1zx4sB8Tkx8zPUhISKZAvjokJOZDozZGVCSh0aSCaIKJkRbHnG959uzUZ4Tl0cM30JBMwwZVSE/LwMSkHQsX+9Kvb0uSU5JpXL8zNjZ2dO/ZlvoNajBo4BwWLjpDRMQqnD7qMkv7g7l5bpKTJS0aXejUcRQbN03Ta3vnTkvZuEk6vx3/BEgz0d3TCg9XQ7ZsW4qRsZK8LqV48fKmXkKJ+li2bCWDBvWXf8/ISMXQsCXeRZwIuq+75rx44SZPnz3h0P4TbN+1iuVLD9Kn33aCQ8bh4VaYlJQMLMxcUWt1mjEPQ55TpnQn0tJcZTFXKyaBKJmrGaASVLi5idy6sxFDwy+LyNmaKkB0dCJuhX1JjDclVZsIGitUBiJajQGCNpr2HQuwceP8zOyUirykpYfJtEpGhkT5tGXxks7069tcPtD6+8+iatXKxMfH0Lx5QwYOmsOihRIgK3FyysGx45eRrm5VhqlcufiYlNRYLMwtiHyjYf2G0XrV7tp1KevXS3tr5gxpJnp52xAUtIbaNdvSokUjVq46hmshD9xcXZk2YxFt2xdl0yb9jTAjIwlDw1Z4urnzIERHuhUsUI627ZsT/yGJRcsmsXThIQYMWsepM5OpWlWn81ugcBO2bphL9eodSU/LgUaQKAtp89aiEi1RqJLJVyCd+/d3Y2Dw44zzt0AKD3+Dd9EqJCYWQqu2kDUelVIZGmlZTGDtuqGUK1eEYQOXsv/IdDkraRCZmbVl8eLO9O3bTP6tm99g2rVtgUIlUqtWVQYMmsviReeJCF8qA/L+fTyPHj0hZw4n+QZUUi+ysTWmc2d/Nm7MupKQ8urYcT6bN0vCysc9BGqLtrZaPnzIkhCKFq1NUNAJuXBp6n3tDkKpqI2xiUBSko4dffosTOZ7HB3suXfvPvnyFcDaugY1a9bhxAkdrZ2apsbEWLojKIBKyIGgSENDunwILJA/npCHh/4W9Z/d2SLFi49PwcqqDAqhIEqFAygyZCNSMEareYZaczpTxA+cuY1ff9tEUspuTI2NeP78JQETV2BkYEeXntVklaRSPj24deMlSUn7ZRFXmkWSDpkkdqul/UtSnnjylunTl7Fx81S9qnp4DuJxyH204kcpy8iotmhkpCYu7lRmxNFjltDNr4Ws1bFzxyEuXTpN0J17FPX24ujxHZnxcjq3513kO5KTD8ujIOJ1JL+NmM2HN4ksXDGSQgXzISiKgeiAKH6uK5acnEbdusO5cvEDxqZaROE+MnXQAAAgAElEQVStNCZBNATRFFEwkM8hEmclWd/K9s+k4+iYSFhYFhv7qUK6zbg4MbHSvf6fbxckglHaf5TyfiiSIVMsShxRi7EcOTKJfPkcyZMnF6am+stjntwNiIgQ0Yq6Q+2MGYsIffSa4b/54eam0/MyMvIiQ+LaNPqH1xnTFrFsxRLCwnSCzPTpSxg5Mou8lX7L5dSZlJTXxMX+odtDypfvnXj58juzmNgNWFvpRMrQx29ZsWI3AVN7yut3syad2bZ9NcYm+pVt024Iu3ZoePJkJAUK6ETJzh1+JWcuewYP7SZvcK3aDGLPznBCHs+nsKv+jdyFC3eoXnU8GqSO/9StEr2h29iRmFrJPF2hA0mUwQGVoOXBw/kULqwvHNy+/YzSpSei1UoKv8kgnWMy8xYRJL4LtaSajUIwRBAzUAiWqMUXREUdxt5eX6SWuDhLy7bUa1CKI4cmfXESSuZ21lZ1qVjOkwuXs6iR4b9OxN9/hKw31r3HFGrXLUXlcmUp6ZOlYKHWqDEza0flSu7pf/wRYCQDMnz4imOzZp+qExQ0CW+vLM2+6jVbc2DfJrZuOcbGTes5d07fNExKe+XyPcpXmMjAAT4sWKi7PWvVyg8DlRF3g24QHHyDoHuPKV1sCjXrOXHksG5dlkJ0jKTZ1wmlYIJGlCz/JQCkveTj/YRoDKI00tN04EjUh0TDo0ClMMDKMpL30fp31oZGZdCq86BBK1mso9CqJH4BUZmAKM+uj0GU9iap+SoMlMYIimRETSyXLi+jdOmsK9eAgD1MHL+Jm3dm4+1dQGbAX754zcKFayjlU5AOvh3Zvu0iXbrMZ+fOATRuUkVeqlzzdeC34WPZfWCZbBMpHRtq1RrKoUPT9VhhSe/MOWc/XIsYHQ/5RJ2sWb+7R/cuO1ZOnFyPcWO7Zi1HjsUJfngBW7svy+qfIgqCO0plQdTqQ5lpVyxfjW+HdqxatZbBgwdgbFwMdYYrkVGrsbfTqQJJCmnubiOZMrUaackqFPKVsYCkq3X86DmMjCzQaiRQJMJQ5NatN0iGoKJCQNQaoFTEc+78VCpUKCrnFxz8nKJFe6LRSOcAyYGAgLFRHBUqupCeLi1ZChA1pKepKe1TglzOGhCNZKAkE7njR54ROL89JUtkaegIQh3MTKNJTLohlzFv3hK6d++sp7RXqGATnj6LJCPjst7el5KczuvXb7l69SFzA9cRFBJGWrK+odW5c0HUqBHApCl1jowZ1aOBPEMSEkRHC4uab6VDYGrqj9ua9Og3mTVLX7Fte3PatNEp1PXrO4zCrh4UcnWiUeMGZKgzMDZsiWOODN68ySIYHXNU4s7NAzjlzoZp9Os35Hbuh0JpjlarRqlMpkABCx4/0hnFVq3am4vnk9EqkhBEQ7TiB65eDqRMWR1g3wvGxjlJTZVOzLpQrHhHgh98IDn5EAYGCuLiEli+bAuOOex4+OAeM2ZN5FFIOB4eflSu5sbZ0/pS6LIl+xk1ZiLR0Td58eIV69ZcxH9SO71qFC7chieh73kVtrV87vw5r2TuetWqDdWeOftMeBgyF/fC+vpMnzdElC+lPmkWStNYOslaWkURE62j4KWwYP4KBv3Si0mTpjB+/FjGj1/NzBkHaNLUnR07dEuXVgsdOvRl61bdSf97IU+eJrx+YyJvN5JUJGi1PA5dKCvKKRUNEQQDRHlvMMLC8hmxsRIp+v0wf/5mGjasRaFCOeTIa1YfpUfPhQwbXINZc4bJv3X3G05CYgrrN8zKNLnw8KhHSIglaWmb5b1W2nOkJcva2pL0DC2e7o158vQQTRoMY9fe6XrnKckexdCgOjkcrIh8d/AjjfWxrkePXvKt32jS5i4dqrN2nU5VRwpTA+byy+A+sheFA3tvM3DQb1hZ52bLljEU8cranPr0ncnqFTeYPK0JI0fo7slbt/alTOkKlC9fitdvXtOmbUsaNerPyeOJzApsysCBLeR4pUpX4OaN7HVc1Nt4nJwaoUXS2JCoEHByjqZCpbLs2h6FILxEK7pIuoUcOTSOuvXLfB8NwMG+BO/e66S28+duU6vGXIqWUnD9atY1QtkyTVmybCLLl6xlxar5MoNdsfxwatcrw6GDOo5PrVYTERFFn14LOX1mA4MGjGNmYB+qVOrAuQub9eqyZvUBuvfYwPr1PdZ26VKvm/Qxc4aIomhqbV0jIT7eWKHVZoluMTEJFCtWiUULFtGkWWVevIyimHcVYuNCPmuoY44GvH+n4l3Uauzss+4jhg+fSpcuLXF1zYeRkRHe3s15FGzKqHHlmOg/kGdPI/llSAAH9mfvXtrL05eHIWq0qGVFa4VC0vNNRiHJTloTUCqwto7nw/vsuS4ZP2ozpSo40rRxbQ4dOUeThvNxdEziTaSOWb52/TrqdJHjx84yYeKv8gatuyKojqAw5M9KIV9Cv169/hw5svgzLtDRthFxSWpOn16co2LFQlF6gEj/WL324NYe3Xe06z+gMAvnj8nMu1ixCty4cZ7TJ4Nkxvf+/RA6d9FX4ZQiP3r0HG/PYShNXpOSmLV5fVJQluLExMRgY2NDnTq9OP1HIhWrCZz5YzNu7vUIurtPBux74caNh5TxCQAhDkQzREn5TzRCIUlgMl2vYMfOgbRsWeV7WckkorVVZeLiLzB8+ALmzz9N2XJ2nD+nu/sID49EUtk9feqSrEvQpk1TGRAPz2Y8eaLk0oUAfMp82er4W4Vv3XaUDu1X076DV/CWzf5FPsX9TAXQ3LyBmJwskJyyByNDnXKXVOlyZVpx9fpulizehl+3FjLFnJEO3oXrEPJcJwjcvvWQtPQ0KlWYi1dRBXfurP2sTocPHaN2nRry/nP+3B1qV5+NRnjKq4gj9Og8m4PHsucgIUeu6kRFOsmdZW2djqTTKygcZVYB8SmiePW7YEgRdu+4grOLFVWqdMGAYkyfU4uBA3TaMC9fviRHjpwM+2UmDg7WTJisM+Fr0WI0h/a+ZOGKlvTq0Txb5fw1krl5bZKSTBHFfQaCpInxMXwGyIiRSxfOnXF+QKMWedizK+vMsHTJdpo0q0aOHLZ09A1k/8FDHDk8n3LlPDEyMqZXn94M/3UEroUK8ssvk1mx9AGuHhqC7mYpTXT07caadSsYNngyC5fo+BxJsSBnztJEv3dHrb1AfHww5uZ/tu+Qtu/PVUcfh76iiNtk8uR/wrOnp5BO/ObmFVAIOblydT6lSxfKVkcJQnEMlZ6gDCbq7RWsrHWqQNIgHDViGiNG9aNv79EsWjIFBwdbunfxZ9PWBzRu4sSuXVlkpJSmjE8t1qxfQJVKTXn/PpTExAQsLfUNfqR4c2bvZMyY7fh28jm9ZvXIGn+u6BeVZPPlb6h98dxeCAoag9efDoqC4MmMgABGjM4aFeGv35A/b11mzxhNnvwGlCpVnrwuTkyZOo9JYx5RrEwq169mzZS+vcdhbKKgfoOaXLt6mbHjdIfJA/vO0KyFPwohL/YORjx5Mo/jp46gxIqUZHjx4jWSqaBGbSCDqFIJpKRFM2Z0Fg0hSWwzZkj7kLEcR6sxRKGQrp3VFMrvhJGJFpWhIUYGFnTqOpuoN84IqussmN+Hvn27yPWQ1JeSk5KYOXM+HXzbIXltKFtep0nTo/dUtqx+R1tfC9Zu0J3aX4S9o2yFqiQmFObly80E3btBhzaLuHFrKQ0btuLWHX0NeMmjkbVVf0xML5OU9MhUEGQ6IjN8EZCrVx/alSvf7b1SsCNDfUCOPKDnJBauGI+dXVHCwq5ia+vCq1chODnZkZaWxu07QZQrq69JOHfeBkYMP4iNVQRR7y/qjVhJPdPW2oVDBw6yZceiTCLv4MELNG/WD1FRDE1GKIEzfmXQ0Ob/mGzUaDUc2n+Xps39MFTmRy2+Y9s2f1q3rp05I9LS0mUVp62b99KydUOuXbsuU+xS8PLqwJMQFV38CrJ8pU6i+vA+QR4kkncJKVhY5GbcuDmMGNGGUqUqcfNm1hHgU+Nd8rYm4mUivYZUyr1s7tisi5KvLVmfEm7YcHJRN7/Z/T2KmLB10xJi4yOpWLE4K1ZuY9uWk5w6vYo9uy/Sq5cf9vZO3H+gu1P/a7h96xE+Pn1l2/K7Qavx8sraADt36k9SUgzrN6xk/bot9O3XXT4xSyEyMoZ27cdx/twDBEGiLGLJXyCJ1i3q49uxPsWKfdHeJbP44IfP2LzpKDu2H+T5cxGVwprUjDSqVnVm25ap5HTKWkokZnZg3+EsXh7I8eOnZEOk6Oh43N0LEPY8nAL5/TBQGLJn/680alhdr4knjl2VtWyePbstL3cJ8cnkyOnFq5dB2NnrMxx+PQLYtCaYdh1cLm7aNL3SZ531xcX5T7Hatp4Suu/3x4WGjKhA6VKeONhZUrlqMUIfhTN16mLWrtfdfC1btg5TY3tOnjzIhk36ekfSd0krw8mpLonxhShZPI6rN3ZkzogtW7ajVBixd+8pHBwtWbBgCkcOH6N+A30VnXXrDrJ50wVOnb4hM7UIStAaoxCUaLQWCB+5K1ESg4UENNoEWRyuVNmZrn7N6dyxLkplFjEqSXvXrtwlj0te1q/fxoCBXVm3bgt58zrRuXN7uV2+vv3YvS2ODO4THX0Ra2tdB8fGaNi1ey+2Nia4uDhR2qc4B/bfpFPnttSv25WlS4dhbWvC3TtPefM6nHoNqrJ/3xlat1uDdxFNws2bW3TWSV8I3zW0yJ27YcbbSAPV9p2DaN4sa3TExSQxb8ESJkwYzsqVK2nfviMD+85k7cYJxMYmUrNGXW7e0l+mtm4+Q8dOAUiOzObP78PAgbqGS+HA/mOyQ5mjx07QpnULalZvwok/9rFv/yHq1qkhq1v+kyDNAmlJ2n/gIIkJKRTxdGf29K3kK2DNoMFdOX78ND166vaRY8cuUr/+GFSCPcNHVCZgWpaDgLCwMIYMWcjevXOoX6c/+Zzz4l3aln79e/Drr5OYMP433r+P5PDRQ1hb5qFDh8aEPArD03MwRkZxpKScUXzL8eZ3AQkLCzP28embEhMrcOFCAOXK6jY4eaTEJlCjegtS0pIYMnAivfrWpnXLcbi62jN1+i9cvnyNMmVK69meS7RC48aDOHk8BlF4x4zpfRk6LEtIePUqXDb2Hz9uJj6lS8r31hs37qJY8QKMHDX4q5gkJSVhZvZlbRS1OoMTJ86SP39e+f5i4YJ1WFlaycridraSoahumTz5x1Ua1h8F6sI4OD8h7NnRL/pJ6dtjMtdun2Ln9i0Ezl1E27Zt6d69Dzeun8DKWr8OydKVtUUj2VPqtWtrnEuWdJG13P/2DJESiqJok8upYfT7txbs/r03TZpkzZTkpHRy5ylB6OPruLp58+H908wT6eo1u+jerdUXy5Z4nKbNBnLs6HO0KGjcoATrNwzG2lrft9XhI0ews8lN0L27VK5cGg+PjoQ82iXfOh7dd5tcLmoqV65IDkd7du7ax7Urt1m4eCb7D5ygbp2qmJkV5NiJLZQq4c2J46dxcy+IjY0tefPq7lGk+/K+/Waxds05lMpceBdN5vixVdjZfXVVyWyPZIanVNoxb+FQgu5e/8zpwZPQV3i4D0FQJBIdsyuHhaQV/p3w3RnyKb0oihYODnXj46KVLFzag969dDzUp9C6ZV8mThqGZ5FCxMQkUsitJUaGGbwOz7qF/FpdZk7fxMTJy3SKDppHtGtfS74Yy59P/zLrU3qJzIyJiSUtNYOnoa8oWqIwmzftplKlcjx79gIra3Nq1KjM+nWb6dL1c0czkkbm/PnrmD17H4IiNwpi6NylPKtXZ2kjfq/jPn13LVSMgwf3yED/OZy9cJsaVYejVMaTnn7NUxCEh9nJM9uAfJwpStdCTZLDwxwNPb3juXkn6ypX+h76+Dm1ajXCysqDu0E75MPVp+UgO5WRZk3vvgGsWXURQcgtb9gKZah8+AycNQCfsvpOYrKTpxTn+s37/DoykCvnbpCRXkA2ZVBrXtKseVG2bV2cqaec3fz+Gk9qp4V5XhKTXsqfBvSfzapVt7CyeseD4BOWDg5CQnbz/iFAPmXar4//9WXLQ0vbOz7hbeSVz8rq0XMILRq3oEGTL9vzZbdyt+48ZNHCVWzffpmUZCMQ86JQxCGKkkKCGpWBEhMT6aBoCIJ0Lyhp6WtkJwbSmi2pEoEJghCPgWEq7X2r07N7cypUzKSOsluVb8abL11a9egqMwyenk14FqbEo7DpjTtBW75u4vWVHP8WIFJe0yat6jbBf8NqrTYHF66MpmzZ4j+lcdnJJOJ1NLeuBxMSEkpSYjpaMRWNpJBtoMbSxAY3z/yUKOFBntz22cnup8R5+SKSfPnbosCR38Y2WDF1crfv68t+oeS/DcjHJczE0dEnMS6mrMLS8jFv3x/7oknzP22xNOL/qaLcP63Dt9JXqdKKG5etyOClmJFxoqggCN/1+vO1/P4RIJ8y3Xfg5LqmjQO7GChNGOdfl3Fj/5758pcqWap0GU6fOk8Rz4ps37GIt5Fp9B8wjRUrhtGz50LGT+iEna0VhoZmDBk6htmzxsqMr/yQgqjFyERJn97+LFs+lPr1Gv1UYDdvOUmXztMQNLb0/aX89oXzh+nfz/6NUfBTAPk4W4yrVO90/8JZZUFBvMvv++boicc/UjfJvtvaxizzNL9g8Wp+Hbye9IxzcjZFvZoQdH8/xb27sWXrRDy9dNJYbud6hEfoLpXGjJzBi/A3GBpr2LPrObGxOk5OChHh73D+k0HPj9RNinvr1kNKl+qDSpmfchXNU7ftneXmbGuq29H/YfhpgHyqhyiKSg/PNrFPHqnNNdpoTvwxm5o1Sv9QNQ0MnPHt0Ib163TqqSWK1eRxiAn2uRIxMEjBzCwvd+/swLuIL9t3ziR/fsl5ckkmBwxl1G/dWb/2OLZ2pjRuoqOLvL0bc++eDpAZM1YwalQAMTH3sfqTk5zsVPDevacUL9YEQ4U3OfNEpS1fvtWubt2cSdlJm904Px2QTwUfPHi9wCT/JU/v3IpFLabi26EyGzfqu+DIbiWlePVqt+PoCZ1RZRHvujy4d4yiXh3Ytn0mnkWckRyjRUa+o2BB6T5dMkUYxqq1OstezyKNCX6QNUN+pFwp7vTJexg7cQVKwRxTmzT27Z1UtWrFkrrp+pPDvwbIp3pKj7OMHLn6wJYtR2sqBVusbTNYv34yDRp83R3s99pY2L0oj0OC8CnTljWrJ+HtrXsx4enTZ0gOld3dXXnx/DWvXkRSqWpJSpSsyu1bZ7+Xrd736zce0abNCCLCk2TfW42a+jyZPm1cbQ8Pm2w7tPyhAj9G/tcBkcoRRdHQxrxualKqo1CkaDr376bJajzmlomsWD6Oxo3LYmKiu6n73wqS0sLFS3fp3HUi4S/BULpJUEhKe8bcvjWhfrFiRX7Mlu5vNuR/BJCBA5ffXLliX8nZczrSv5+O4ZX8uhct2oHw8DRUigJoxLfY2GvZvWMC1aqV/JvN+bFkN28F0953Ik9DI1EKucjQRGJpbsytW2so6OokMw0qZRXJYIGkpCMupqamr36shB+P/a8DsmHTyRk9Oq8fkcP5HS9fftkkOjkllWNHLzBocCCvX8WhID+CSlKie4Onhy2uhfNQp05lini7UqGcV7bdM2m0IveCwrhy9TaXLt3j9q1QHj6MRpTdbZiiFaOwsjRl+owBdOhUDfMvvOBz5+4jfEr44+ySzIsX+//1/vpXC0hISHCwsmoRZWiQQnLKuWw5ZHn3Pp4cjl1RKoMY8Mv4I2dOnS0V/SHG7l2USpmSKrnbkB78kvhhSYla8nsvmSlIzfioMS//bYAo62xpEMUUTExU2Foli7nz2qTY2RV7e+JYUP4uvcuycrFOI/F7YcyYlcyefprGLR2v7N45/9seeL6X2Xe+/2uASE8cCYJrhkrhzvNXqzPfEPlefW1sG5MQm87ylT3sevRoE/2t+Gq1ukVysvqBpaXxIyne77/fti5bNq+3k5OtvjnxXzKpUrWL+sL5OOX+A7/SsMHnrx58qcxiRVsS8lDkzds13e3sbLJndfq9xn7h+78GSK9eAaFr14QVmju3Fv0/6jl9r35ly3Xh5vUMlq9os6dHj+Ytvxf/736XJL8SJXonv38v+ZH/sg/3v+Ytnf5VqooysZmaesHd2Fg3CH52+FcAWbl21/A+3Q7MdM4by4swnXeg74VDh47SssVeqtcwfXT06NwfVwX8XgF/+f4u5l11B9v2p4yN3pOS8rkl1peyexD8FO9is/Fy+8C9Bzv/lb776ZmGhn6wdHVrGSfxWunp+uZdX+szyQublVUzVKpY0tKuffPO+Qf7/ZvRJ/lvmDtl0tHBTVrlZOd23SHye2H4kMksWvGEhg3Nb+3euUTnsvQnhp8OiImJh5iR5sLDR2spVCh7rxlYWFQjKdGSkEezc7u5uX2mq/QT2/tZVq1aTNXs2/NEsXF7A9q2yd4q6eZWi+dPbLl8a3bjUsXzZk+jO5uN+KmAtPcdfmPH9velpgRUZuRvftmqQrFiHXjwIIUFCzrO7N+/ZZZHyWyl/ueR7t+/b1i12i+psdGioNZkbz+RShWEcrJkFxy8OZ+nZwHdMz0/Ifw0QHZuPxPQznf6aFtbiIr6vgsmqe67dp+kfbt1tG1T+NnmLRP0L6V/QuOym0VSUlIpc/PyNwwMCpKSsjtb55yHIU8p7rkAN6+3affubf9pNMNPAeTGjRumPj4TkgSFAo1a34P11zrl9ev35Mnjh1b7AlEM+h/bN75Wn1mzNq8a9duO7i1au7J926xsYTl69DzmzpY0EZ2vrFvn/1POJ/8YEFEUje3tqqbExJjx8NEqCrt+38uO1Fobm8YkJSYQ8mhL3oIFnX/KXUK2evEbkWrV7v/21B+Rjjt29adlc32V0a8lc3dvzNPHhgQ/WehbuKCz5EHmH4V/DEj/AdOD1ywP9WjV0Y0+PZuhFbU6v4dfesFcMj1HYMjgcdy8rmD91k5rO7RrKJty/ScE6S4nR85mqdHvElRxSYdRSR60pR76xmvskqcklUp6wTSU16+vejg52X9uWvYDjftHgAQGTl8x/NezPSX6QvaNKL0jL1dez515ZnUkY33ZUyjm9OxZ7PbyFWP/Z1jEH+iQZ89S8hZ27fxcclIgiAIaUaq1ztGAHOQ2SmqtnxTLJddVkgVXHJ5F4rl//9g/Wn7/ESA/0M7/iqjSQwQSEZaQkGBpYWHxfds62TEN/OUNtKgffZntz53zf4D8hw2V/wPk/wD5D+uB/7Dq/N8M+f8dEGlj3LnzXPUDOx+HYRwLqdaUqphDM3hwE72zxqtXz+uvWHQhPPTF81hbWxsjtwJOVg2aet13dXXVvav6jSDdtTx58sTUQJPb7sXbNJ4+uporVy4bk5ev42707l07TkoqnY9mT9tZIuj2i0jJCBTj1I85GsPHPwf82hg7O1NlwYIOYZLf9b8WuXb5LvdTF8LS5ASpULCIi8WECb4dBMHgX6N4fvoM8ff3VwQGXtakJTuSrohGUNugUqVQp26O+EMHl2S+CDZ+3K5bUwOOltCKibIxmiRVHj8+qFKdOuX1za4+9tLOnWfmjxy1pPfzsHgjyWW5IEhCUDIKw2QU2jxoScatcHJ08IO9dqKY6jpz1oaho8fs7aNRS2/hqhAl31mi5LhM8g8vImgNZCcDKkGBWpuAUvWS6OhgP0tLIdOXhrdnz2vBwek+WkUySoUFavV7/P33Kf399Z8p+t4A+pHv/xIgNzUJCTlBiAXRCoUqGrS22Ni84MyFWXW9PYofHzdh+a3JE8+XEBTSJZHObZK/f2s3f/92j//cgFbtBtzfvzOiiFrriKh4A0oj2aWWZOYgpRO10vsJEbJDfknLPTh4Y0UPj3yX8uSuow2PyCWIYiK6B2wkBkECJBUBIxSimexYWbJV1GrSZMf+SuEDu7bOrNu8dUXZE4J7sS7XHt9V+2gFaUqZghiBv38Vpb+//5cPWj/S81+J+68AMifwpiYp0R4t8QiiCqXCAI00QjFBIaQxbkL5cxkZJqqpk85VQCmZFkj/peE/obebv38LGRDJasvJqU702/dmskGnqJFAM8LWNiq9WZvqu6ZO/MW/du0WczTpbgoVRggGGUoHJ9We40fnyS+NzQvc3XvFqsNNlPJDxAaojF4Z2zvYtz9+fJlsxSSKopuzc8OQqKgMNFo7EM1RkEGjJua/7Nu3WH6fwt1r4LXQ+699tLLzNAtEIvH3r/7fB0jgnFuaxEQjRK0pKKKxNFcQHx+PUpULrZiAscKWlIwwVIb2iBpjNFqdR9CpI8e5jZ5W+bG0D5maFklMTy9qqtFIjsgkhYYHLFowZnL/gS1lI3HpGtbdvUFySlJxRCFRcthHy5bFYnbvGm8rfR82bPXMufMODtdqzFEoPqDVKmnTxr3Sjh2zLj59Gl64WvVOj6KicpGuTkQQpQdiEmjYqPTzvXsn6p7gkTQki/S49vBBvI9W9j8vvY/1Fn//k/+FS9ac25rERBWi1kxetjzcDeOCg3cWzJu3/Ps3EW5oiUGrNZO9LchBdtuXgv+EoW7+/rUe79x+elbbjpN/FTQ50EieQkUo5Gov5s9rGq3RmqIQNBioFJz845qdWmPz0XWfglYti8fs2jVWBmTEiNUzAwMPD9dojEAZh0I04ty5KetbtqzfLvp9eSOEHGRon8uuxxHV/PFHwPIaNYr0+fNK4lXE79qDBwk+okIN0uCSZ8gf/+WAKOLx8lTG3b+/W36luEeP0VfXrX1aRq2V1HakmSEtx5JjyjT8R45w859W+XHvbv5PV66/VUB+DUdW9ZEcVipRarWoBckPShrCx31Hq5Tc/cmL0F8AWTkzMPDoR0BiQWNCkyaFK+3fP+3inl3nJg4aMuq3iFf5jFDGY2BgCdIzrtoH4rp1gdYdOzaQ36r1KtLrWnBwjI8oqBG1ko36G/z9T/w3AvX9SHgAAAL8SURBVHJfk5gomWcYgiIeDzfzuIcPt2U+Gy2KYh1jI49j6Rk1EHkJkitYrRJ/fz83f/+GjxvVHyAeOhqNoIxBq7FAEDJwcBDjBVEryuu52gqtECbGxxayVospoJX0sISvA6KIld/JrVffvtKRI/Mypbg+3afOWLUmaIT0AoO02StFJzTiOUTxofz8UBGvXtdC7if5aBWxoLVCEKIZP6Hcf+EeEnhPk5goSUESIHGfASKNviFDFh9esPBafa32g+69KFFy391DBuTXYbMfBc65WRghDVErXcaFEhZ2qH7+/I6Z+rWXLr0yqV3bNzktNSdqyWGx8BVApPRCjGzouWhJ9z8S4mIvSpNSTTpvI99VXDTvdE2tJHFJbLVoA8I1YmIvlLWyMr1WxNvv2qN7KT5qIQ2FQhIOkjhxJuCPK9cvXdQp5klTUwvpBoajRnUb92c3S39X4Pp3pKw5DzQJidJSogRFIu5upnEhD7frPaw+fvyqW5MmnS2h860rgDYFf/9+MiBLl+4r0b//8luSmwxRY4agUNKokX3Ygf0LCnxqqA6QNsnJyc4yPS5pK+r2kDEf95CsJUuQRjg2KKT9h3SkTVrS15VA+LQkSuK3kgwKu0mi8xm5Xzy9/K6F3k/ykZ4i0EoXPEK6vBfJDLz0SpzsjFZNwQLmSY9DN1h8y0NDdgH6VwCZNeuCJiVZGtnS6EylUKG4uMePz+sBMnLkqhszZ+4ppZNepLNEIhMm1Hfz9x8mi72VKgyKuXQlxFoULBG0diiVj9mweeyO9m1ryt7FJEBq1aqdnJrqCmKq/BRFk6YlY/b+PlsGpG//WTOXLTk6XEAy/EyU7HN19ZGD7hghSv8XtBgZKnBxUSaNGuW/xc+vTKY9XuHC9a49CdX66NLp4kqPy8iDSKq3kIwoSu9jrZrYuLHbjxu5fwGlnw5IdkdCduJ5e7UWH4coSVOHMH5Cn+flyrq4N2jQ4LvUSnby/k+N8x8NiCiKBuvWbS7l59fxc2P4/9Qe/Yf1+n9Nph36YAMZXQAAAABJRU5ErkJggg==\" /></p>","thumbline_image":null,"link":null,"added_by":1,"created_at":"2022-08-30T17:02:05.000000Z","updated_at":"2022-10-10T17:32:39.000000Z"}
Slug: srm-hospital-chennai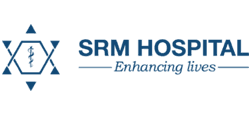 No 68, Thambiah Road, West Mambalam, Chennai – 600033 India
Accredited by
SRM Hospital is a multispecialty hospital that provides healthcare in several departments with experienced doctors, diagnostic services, and state-of-the-art infrastructure since 1992. The hospital aims to build a healthy medical environment, ensure the utmost comfort for patients, and achieve excellence in Healthcare. SRM Hospital is your one-stop center for orthopedics as it offers comprehensive musculoskeletal services to meet the needs of each patient. Care that goes beyond comprehensive healthcare ensures patient comfort. Its team consists of highly trained professionals who ensure high-quality treatment for every patient. Innovative procedures that offer quick and comfortable treatments, leading patients to faster recovery. The hospital also provides a complete range of dental care services ranging from fixed tooth implants to root canal treatments. There is also a department of Nephrology that provides care in the field of kidney diseases.
Doctors in SRM hospital offering 24 hours coverage in areas such as Intensive care units, casualty, post Op recovery areas, and wards.
The hospital has done 800 plus surgeries successfully till now, with more than 1500000 happy patients. The hospital also has 20 plus specialties and 30 plus years of experience in health.
The top 5 services provided by SRM Hospital are master health checkups, laboratory, pharmacy, emergency services, and last 24 hours trauma.
The laboratory service provided by SRM Hospitals offers 24 hours day and 7 days a week care for patients.
The hospital has advanced technology which gives access to the laboratory to provide superior customer service, rapid turnaround time, and affordable inpatient & outpatient testing.
The hospital organizes camps & events every weekend to provide maximum health care to the people of the country.
Following are the main Centers of Excellence: Orthopaedics, Dialysis, Paediatrics, Gynaecology, Dental, Diabetology, Nephrology, General Medicine, and Pharmacy. International Interpreter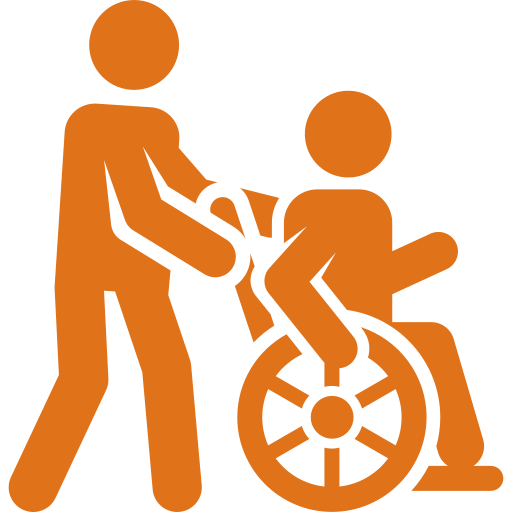 Wheelchair Assistance 24x7 Pharmacy Dialysis Services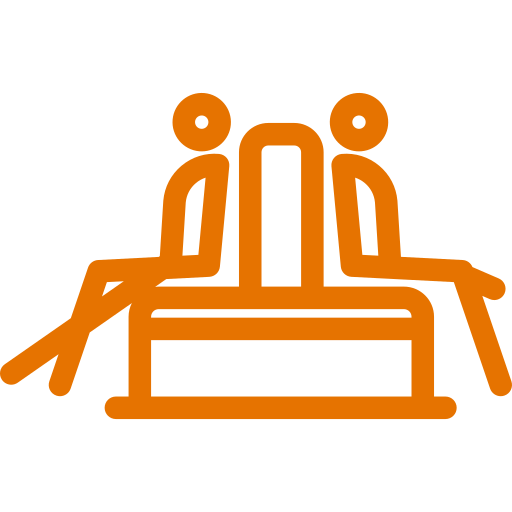 Waiting Lounge
Popular Packages at this Hospital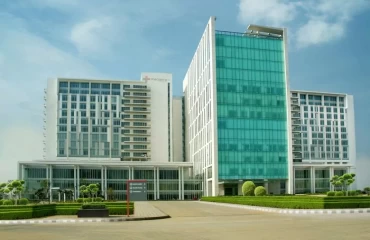 Dental Package
Benefits
2 Days Hospital
5 Days Hospital
Bollywood Smile
View Details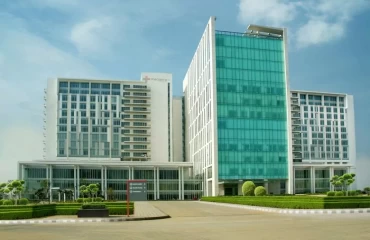 Weight Loss
Benefits
Healthy lifestyle changes
Reduced risk of chronic illnesses
Effective weight loss
Visible slimming results
View Details
WeatherDetails_Section is static
May I Know About Your Medical Needs?
Our world-class medical experts would be happy to assist you.