App/Hospital/Slug/Page.jsx
hospitalDetails-id:59
{"id":59,"slug":"saifee-hospital-mumbai","title":"Saifee Hospital","address":"15 / 17, Maharshi Karve Marg, Mumbai 400004, Maharashtra, India.","content":"<p>Saifee Hospital is a premier healthcare destination, inaugurated by Dr. Manmohan Singh, ex-prime minister of India on 4th&nbsp;June 2005. The hospital offers a wide spectrum of the latest medical treatments to every patient. The hospital has a cutting-edge infrastructure and modern technology. The Prominent, well-versed team is available round the clock for any type of emergency. The staff at Saifi Hospital ensures that every patient receives the best treatment at an affordable price. It aims to provide quality healthcare in every medical field. Saifee Hospital&rsquo;s core strength is the well-known slogan &ldquo;Prevention is better than cure&rdquo;.&nbsp;The hospital is based on the unique philosophy of providing world-class preventive, curative and holistic care to people from all walks of life in a safe, ethical, and affordable manner with world-class infrastructure, highly skilled medical professionals, and state-of-the-art medical equipment. The hospital consists of 257 beds along with 44 ICU beds, and 9 operating theaters and the hospital performs over 10,000 surgeries a year.</p>","mini_content":null,"credintials":"<ul>\r\n\t<li>This multi-specialty hospital&#39;s specialties range from simple daycare procedures to acute care emergency medicine and complex cardiac surgery.</li>\r\n\t<li>The hospital recently added a highly advanced robotic surgical system to help surgeons perform complex surgeries.</li>\r\n\t<li>Saifee Hospital From time to time conducts wellness programs and free camp checkups.&nbsp;</li>\r\n\t<li>In the 2011 Mumbai blasts, the hospital provided free treatment to those affected people of the bomb blast.</li>\r\n\t<li>The Saifee Hospital is Green OT certified, this represents the safety bar of anesthesia for surgery undergoing patients. This gives certification to many other factors along with surgery performed under standards of high quality.</li>\r\n\t<li>Saifee Hospital is accredited by NABH (National Accreditation Board for Hospitals and Healthcare Providers).</li>\r\n\t<li>Lasik Suite is available to Microscan visum excimer machine 500 and Phaco vitrectomy/emulsification system state of art constellation for cataract &amp; other various surgeries.</li>\r\n\t<li>For thyroid cancer patients, an isolation unit exists for treatments that use high doses of radioactive iodine.</li>\r\n\t<li>The blood bank and pharmacy services are available for 24 hours.</li>\r\n\t<li>The transplant services available in this hospital are corneal, cochlear, and kidney transplantation.</li>\r\n\t<li>Royal suite 52 contains all the high-class facilities and the utmost care provided to the patients.</li>\r\n\t<li>There is the availability of a special clinic for Genital Uro Problems in females.</li>\r\n\t<li>There is a cafeteria, where patients can order snacks, drinks, and meals.</li>\r\n\t<li>The various areas of Excellence are: Bariatric surgery, Plastic surgery, Cardiology, Dermatology, Endocrinology &amp; Diabetology, Kidney transplantation, Uro Surgery, sports rehabilitation, and Advanced Physiotherapy.</li>\r\n</ul>","location":null,"status":1,"image":"hospitalimage/Saifee Hospital.jpg","logo":"hospitallogo//9lDrOzQJiASCarU9X5TmSYjRy3GUwfh2zt9XkVlu.webp","meta_title":null,"meta_description":null,"meta_keywords":null,"city_id":2,"banner_id":46,"department_id":"[\"99\",\"57\",\"53\",\"45\",\"42\",\"15\",\"13\",\"5\"]","diseases_id":"null","problems_id":"null","success_story_id":"null","special_feature":"[\"62\",\"66\",\"68\",\"73\"]","rating":5,"verified_badge":0,"quality_approved_certificate":"<p><img src=\"data:image/png;base64,iVBORw0KGgoAAAANSUhEUgAAAGQAAABkCAYAAABw4pVUAAAAAXNSR0IArs4c6QAAIABJREFUeF7UvQeUXXX19v85/dw6fdIrgQBJqAkdkV40KFWkI+APVED8oYgiithoEVEQARWQIr1LF4IQpHdCS6+Tqbefft61v3eClMSX5V9d7/+wZk2GZGbuOfu72/M8e18tTdOU/9IVEqORYg7/xlRLSAD5MsQm4wNGSqr7VPWIfGQSGgZ2ZFExwI8T2mINI9GIXSjr0BokaElK1YGKltAV6Ji+ATakesCQpdMaaNTDgIzloqUaQ3aIrlUpYONHCZk0B7GO56pvQ1OvMxx+Zbp6bSEaLqD/h5+V9t80CEkCcQqpBgZEBiRo8keMJAAtJdGgF43W2MIJdJY6MDqtK0NpMWieD7oJvk8yOECpXiHSYrJBgu04GPkscUcrhpHDDGICJ8FuOCxvSRiJg9kQ8+t4loGb6MSkxLaGHTdfj7wWOSQJMRBjoqFFJsTaWmv9R03yXzVI8xblBIIVKbdoHjlLDmNEYMjJTKgkMa1DEbQUSL2YNc/fy6I/3cfK9xfQVgkZFZk4rktLJaYchdStEDeMaK1FVB2DvpzN2IrD+yMyrLAjJkyczNgvfIaxW88indRGSpE0cUh9qGbBkQMhHzEYQfP1JCZEpMqjLTlAUfMQ/add5L9qEKKUyNQYonnYirHYIVVfhPJJvMerES1czAu/vJhFb7/C7oti1ng+xUyGIJPiFQ2MVCMJEgZbM7SnOSKvRGujQWIkDDk6Nd2innFxUoeWckShntBuZViaVOlxUpItprPt179Gy4Ybo2UsGjmTEEOdCydK0cVN5aCYIPaRsyMfuWHD/Sdd5L9qkDhJSRsBpmPhpR6+qWFJCmv48PrbLLz6elbOe5mJkUHZajA+m2ExFTRnFJsfvCfvXfQHoqKJkxp0123aHrwAuiby4MFHsXk9YfXASvRcntwGU5hwwRlYtYAnTvoeI94fZM224ymsKaMnKXrNw9RNFlkpo3bdielHfRln+qbEMdRtizCJaTFcND9Bd0wVrQItwUH/TzsI/1WDqJztB+hJRKJ7pHrEwGN/p/+KO2i8M49sqhF0dBFvtTGumSe6+zk2uu1nLLr/ad547SXGv7aE0I7JRSbtaZ6WO39K6bUV9P7+ZqorFtCdJoSNhFG/OZcHvvdztt/1MyTvLiN8ewkbPXoRC/c9gw1vuYhXjjyVxKtQ1w0mmZ0QGKwe28qUU4+huNf24BYIw5gkMcm5eTSVVFKwtGa8/Q9e/1WD9HgVco5Nvu5TefQpFl75J9KFizFCD6aMxFlaZfL556Bv1cnfvzOH/N/fI+zOsPVtV/LbA49i19UhjYzkjZiu8Rvy6hHbcdjsY3n8/J/R/sA8smaCMRTRcv1PeOHnf6D9M1uQf2ERayoDTD7jCNLzbqB6+Da0XfEEK82ArX96Kk9c+GvalwzQYdpUnJiesWPY6PAjGb3f7pQLGRIzT1ZCrOQ7czgB/v/KIBJ0pURVlWeCFqfEhkEtjmlodTqXrOKxr3yNDVdWKZZg9e6bssHxhxKvqfHej+egZzOM3nsnlj//IubKfhxDQ/vuMTx96dXsULEIvColYhquyc7XXULQWyd4/W0G59yE4epUTY3k2L2YMHtvWkYWmXvId+jFZ+PDv0CbmeHeW29ix7cScifMxtlhMi9f8GvGLx0iKBjYmkEaZjFNh1IxZdOLz8bdZCaGlcHTYgpyU1KW2BpxGhHpJk6iN73m3+Q5/3YPkbzc0JqFk3z4UURVr9My5LHs5B+x6r35jNIt5nWX2fOdiOxXD+Z5TWdMi0Fw5d149RruxBHoe22OfsUDNNocOmZsSq2nn9KilRSRB6dTr9XQbBPyLvFglaJuk0Qx1TREa8+T7erA6uyi55W30XIu29x8MZpV4G+7HU77BlOZdsMF3P3KA7R/90+M7Wmgz/kKfQ88T/2xFxjpZrDrPivzNtZmmzPr0osotUkGScjqFj4JkvqykU1iNYuv/2cNkhLQkBeMS67atEo6sJhX9j+WlqWL6dhwS4xzTiO78UiWfe7LvGmG7PfEE6z86jnMX/QmowNY0wE7f+1o3v/55Xh+g0oNxmTbKfoGtUqNUsZgdU6jYkMhjIhas/TEdXJtRXKhhtVfwyn5tAYmmq1jFF3wAxLXYMXqFez5x6t45Hu/YJfffoeFR/4E27SZ9PfLeXrmV2lES5na0s3q7aYz4YE3eYXltOZHss2t19OzcTd2KgeiQK4BuuQUuVSn++9xkX+7h5BEEMSklk6SJgxc/mcG/3gD8epFDOYbaEkHsx67j1su/jm7jcjR+N0DdF7+Q3oag4zaaBNeP/x02jWHWuyR66+jj2hj8YajScZ0sdGeOzNmlx3QsllIDXRNrO2SpjGabdAYHCJTaEXzpK9OYbCHt/72BC/e/zAbvdNPJgjRqzXKOYOk7jPusL3w7nqGwn47UN+gi+zFD5PaJd4aZ7PL6d/hqVPOojA6S9eamEaUo+NbX6b9xENJKNLQLfKqoYXIijBUC/n//fq3GCRJEoIgwDRNEs1AJ6XHX8TQ936J9tdnqegp1o5bMTDvRTYLi6zZcVM2PPFAFhx2LuW4gjfCYsMNJvP+u+/RVTKoWA6N6RswaZ89GD97L7SWPOgG6PKTDdJURx9u+Ad1FKThpM2Hk+of6uG8mMRJ0OOIWLrQlT28f/NDLH7mCSa/sYQw79Ln1Zm0z650nro/iy67hc475uP88RRWXHwNI98uY1x+NqtfmEd6w1/I1E2CnbaiePG30HNdtEuWjCMFueQN5/8dg4RhiKZp6sNHw4tKBAefzpr352FXqtTGTGDr+29m2f2P88YvLqGgJ2xz3xU8ftT3mVLRMP0yQyRY2SLusQcwedddqU4dQxi7OG6WrESE4aigPkkZKi2/fLalihgGx+Tr4WOamiZDGBSGmzkpLhp6RFCv06KFeO/P593rH8R8+HmcVX2EYzPUCyn9tQw7/OYsFp38Q3ozGUZ94SDMrUZj/e4G9L8tYKglT2OzKcy66HvUutqJrSw5D8y882+JWv8WD4njGF3XaTQaZAdLPHPUKVjLFtKehTWVMka2m1nXXcZA0o+dd3n/6z9HrwxS9foIMgV6PJ3PnHw66ZG7oWUdRiVZ4jBlccahGAV06c2bDQXBGH7mqpFOQVcYWBPSWIuSaspqglOZCg5pfm+K8mRDxxmqYZsW1VxC36olJL+/B+/6O0mNGoMtOdzIxq4mrOnMsdMl5/DmF06l1dF4b3IHo2oxLctL9IxtZcubf4U5cgpxaGJl/x0BS+C8fxXtVeEhRf0XpwRphOX5PLLPoUxcuQb3pP0ZsffePHP6D7FXVxl3/JH4aT/vvPoG7W+VaBvoITfWILP3HnQf/w2S7jHECdQsjZY4QZPwVK+pzrpaaIYDCU3GB96Sqofuy0MXewyHMHn+a1sGW5o5Kb31hDCMsGKbwDWoCxTiQWcqmFWMVhsiqA/w5vm/Jpj7BNO8AisDh0k3nsfzZ57JpP6Aft3AOuNo3rvrL7S8tYTJvs2Kzg5m3n4NSzqLjMnmmkjxWhdWr1Mj1pvg6ae9/jWDyI3UIXQ8SkGVrJnDNgLumbkr7atW4XeNYtcH7uDh8y7k8/vswt/OvhBn8mQ22XwMC/5wOxmzk2WdXez+xzmEm2+ioO1C3JA8jYeFLQ95LfotiLDhDUcsndCP0BIN23TB0Aj1ps8IqBFHkfps6AaahjJwsySVsCbAmXiarsBmLZX4FqHqV91iyEsxMgbZefOYd+hXGDViNMtp0NWISb0qHa05Rs19gKSnjP/KcwycdQWJofNGRmOfp//MKr1A1kspGAlGwRoOqSaepauD9Gmvf8kgkarDNcyqhmamVFnJS/udwJYLayzushnT5xF8Z1+caZvw6B0Ps9Meu7D6e79kKKjgukUmHH4gI047gdBysUML3bapDSdnI5F60iPAJiKnwpLtp2BqhArsSySt46Sa4kFS3VP3Kg84VQ9ZXCVR+SwyHGIFGhoK5g+IcJQRLELNVriUeF4UB9iGSalSxsm5ZIMKbx1zBuabb7Ck1sOE/Ehqn9uW8VvtwMIfX0576BO2Wwz1DDA9M5ZFBYcZd16PVsxQy9pkItA0g4aZkhUv1T89i/IvGSQmoZoE5OouRibm2RNOYsZTb7LGNQk8ndjrp73NpPX043F325tl5/4G7+m5rMFi1lUXUd5hIzSzlY5IWkeDQIvwDIu8vPYoJjVDago2MskKIJ8G6uRrmkkUacSJsBUxoaZRSuwPGuWMLQ+i+ZCdJCAbD5LqLp6RIcVWxYF0SOIv8o/ESGvrAIcAI6nTEGgejazXx7LLLmfNDXeR2lnGfnE/eu54kGrfKqyuLHgN2mOblVrKBl6BnmkT2fpPFxMVutBTR+AxVflpcgA0wVw+3fUvGUQOYSkJieIKPb++jqHf387IkW28VlrOxNU17HHtBL0lhooOi7oddltsUm51mH7L72FkJzVbzqxJJpEyVk69j6GnGJpBktjNKCKorMStxMNLMgS2xWu9Pk8t7mN+yeDtVVVW91cxoyZnIQxfHPkUCy5dna10ZbLsMCrD9lM72LQgnIenyjPNMyVxCs5OnDr4qY5m6Ao3NNMAQosADUtyS1xl1V8f571zLmVkb1VOC1beYcgrE0QhVjbHyrEtWKuqtCcR9p67MONHP8LLtOImGpohYbOBaWY+nTWUp/8rST2FAb9G8txjrDjpx9Ra2tj6tl9z15eOZaNaiZqlk6+0ogUhgdOg0pJnlztuxBs1liyWAk6F75ETJERIasVo9RDPCKjZ0gk7uIGlTu/KRsrFL3rMfXsxS/wqftYlEhZPEk5iEutys806WKjXf3zWsY08Tq3MJh02szcocOTm3XRmSphahB3nEHpSAqBmW+pgKB5KjCUU8XA8M+sB1XdfZtEx36StkVKRqsIy6SNgq++fSlvLSBrdGV49/Dha28fT/YMzaNtnT7TYJPZ84qyOrUsk+HTXv2SQOE0wKiXe+vwRtC1cTOcF32FpdZCWMZNZ8aOfoq/ppWiPoGxbLMdj34dvptw9Bt1yFHIqVKw8gYYpn1JyXkLd0oi0BMMLcIwMCytw9n3P8rRnszKSWGSQ0W30OFHNmOLjdWGE3eGQlaqT3/SW5p8jXewdQdZBT2uMskM+W3A5+/PTGKlr6kBkdOGFE5XYpbgIVNaBKoZ6rdmGGKqCt3wxjx5wHDNLFovdBH2nzRgxZixLbnqUra7/EYuO+yZGZLIw4zD7wVtI2tvQjTyRoWF++hTyr3qIx/OnfZe2O1+k0G2xLFpBvxcx86CTaMwYx7I5P6e9v8qaUSPZ5t4/Y5ijSG0T307Ia/IUm32DnEIxiEgdwtoQhtGC55jM+dsqrpm/nOWhSxra5CR/WAax6xIkKbGUT9KSq9gmLIvWbELk/ym311R2cOwY3w+xLAe/HlDI5nEsl8yqtzhrn+kcNLOdDuEK05oyeEwWo2EQZhJCARKjlMTQqNVDcpaD986jzD/ku+TNHMWTvsjbz7zCYIvNXl8+ktX/8130ekCPoMC7z2Lnq+ZQMVooSDIUqvFTXuv1ECkmJfm5caBwozVBSj7RyWkVan0LWL3P11nRbjDr/G/xxjfOIUp0zDDLRuNGMFQrs1Iz2eHaS1m2wVQ60cnID7PLxBSRR5hJU9L6AH6ugNXoQ3NHMXco5it/fIRa+wwGy5DokuA99MhsnntV5DcvoXHFCrGxtlX80B0P/91a46iyWIyk+oKUNPVxTZtpesJ1x01hY6tOPaximi2YvonuWE0dRiSeM0yypwYrhvqJn5qLfvZFrNFDpv3qImJ/gDfOuoB8vY1Jl5zEvO+fT5dvMvmyH5LbbmeqDci2WgpOEqxVXkthuKQP7CaV/eFrvQaRQywFZS72SQ2JmQZdVQjMfh7Zei86sjm0mdPQKwPM+OZpPHPqd+kslwn7QwY7cmx7xQW4O2xHrLlCH6jTrKUxnvQICnvS8L0ypmnTa9o8saDCD+58hgW5kaR0YAtSq9XxnTokIkNoeoE0gCq8D9smEgBrHZcYUD3VdVy67ZA0yth6yLiwyhWHzWLnlhDN0TH1TLOnUbS6vOZQ9S4RJgNRQldS4dlfX0zXDXNplOpoGYeBVpj5m1/y+jNzmTpqJAv/95cMtXSww9wbqbtF2iwRDQgImSpoKSdnSJ6v2Wx2P5VB5H7FKGYakmoaK5OEEaHG4gsuo/W3t7Jkeo4ZV/+MXg8KrkXeNXlm7+OxfI3iiUcx+dQjCEOLnJZVELyvxwq6TjVf8QoxGfS4gR/Bz96pcsUDPZTyWQLHBM3CrnoYmkfDEg+VxN00iEJJho0hf04+5DUff/ZS1q7rkqiJViM1NXStg/FD/Vx5wEZ8dqyDZYv/Shi1iJFk3/xlSinjNcvtwG3wwIHHsOXrS+jNwvTbLmHR82/Q/9pbbNg5hvevu5UxvRYrv/RZdrzoh2Dk0OR0i/TJlk/NfklyVrMb+sf1T5N6E8+TCJ+o5Bj09rBq16+jhSWG9D6KbePoPutbrHrueRr3P6kedjRpNNtd+3vKSYhr57AcacKE/RTEVcMSlQkGInXyQo9r5g/wk4c9eowiWqtJmlbRgwZWGJJo0gzq0qr/A6gafu1rH7WCUtbpIU0p1To9xEzQTBPqsYI29ESnJaxxz2GbsP2IFMMQo4h/ZAglfyn2NqAuzWdkY+g6Tnkli3aarby/v9hBVC0RZjXSag3HsjBii7ZGlpEPziHeYAuyUlZKAWeJswjKJqiCPF/x/k9pkEg63ghqSZ0kGmTgJ39g2V0PMfWEfRiY9wzRkir5gRrVw/bH/MsTRFSY+sjt6F0TlKfIafA1mpVVGlNNpPd2SMMqsZNy1xKdk+96lzBupWFpxCKK0j2MJERPTQLdJdVcSIaD7joesGPYCLgp1bt8rEWdJVrFifj4ui4TXYimpEFkhERuq2pCNywv5MavzmKKHlKU6kt+bbag3ENLRJRhoEWWqh08vUHp4Vt57ew5tJVcUsdjdGqz1ArYIMqxqF6ixc7Rs8/mbPCjH9FW7GxCQgr0TJWBpddC/2jQ+iceIm6bEstJqVUx4l7e3PSL1Ce0s+Wdv+bxOZcytW7gvfoO+YGANZbB1JOPID72QHJmp4I8qjpIsDH8lFBcNdUYSCKyeomS1sZ2l77M0ngqrbkVBEFjLZChTnaoO1LnKJhDQH1Vj601yAeGUY0Dpm0TRcO4lGrVm1RAKmTZOi4tyahOPjaHCI0WLM3B8gapuw5bmRVuP25rxoceWhyh2cLFyA8Jm0FfXCKF2EgItX7e2v142lYNUKOCUQnob89iJxYDlSEmOgUyhsPop2/Bby8Q4tKaNnsSTWr/VEruj6b1f2qQWr2KlSkg2JV+1dUs//mvCLo7mPrnKzGsDs49di/O+u3VvDH7GPpqWT778kNY+SyaZVMzEmxR/UkzIACCqRE36ugZg14cjrziEf6eTCJOMmB6RHGErhK/YFAaqeA/oieIdSJDztRwjv6IUZoGQYzhiicNJ3gxilzr8RBdC0i1mFTPQuKiVwdozWgMWDncMOCwMREXf35D2pGCpkigSxqU12CoQkcyi4RfP44pDg7y4I470Z7PkqvpWJ7Ne902m+y7I30PPEmnYdM7egzb3ngJVadAMWwaJFafpC39lDlEvEPOl1kNGXRKlHY9jtKaBSQtbaxObbY66SRGHbYdz+9/DN3vJ7Re+3PMmVvhulkMPaFhpLiJ1Do6kcTpVBLoEInvcuXyhLOfWKP48tD0CZMxpJQglYQuKmnpxZsIb2vDpOSmmLGhVB5yUrvDKiO0kGLeIp+PGDVyDOVSlVJliLKXMFAOaaQOg2YbvhmShjoS+QQN1uQP2gCpIbjGSPSoQcbyqScaGdMlDDw6jJAbvjCaHVrBybYhvivaRkn0ck8CoaRYBPUYLROy+NyfoV1/L2FLjnTmpkz5xrE8dPk17HfGySyY/Q0iy2DTp+9gyM5TNF2MMCV0pFdqKos+VQ6RnssPYjyzRHTr3Sw4aw75PWdhbjyewZsfp9WPWDMuT/btPuqTJrDt7b9FN9oxM1azJBUqdZjLa/IVKVGjl4G4m51veZN3vRxO4hGYCWlSRNMHm/lCglxaRw/K6KmLaY0gTKoKEhzll/n8xDYO2n4KW4xOaY8CPL+HrCV6XYNQOPMC9HktvLq8nxue6+X+vpRBM4MTljFsm7qcUMsEIbbWcZmJT2y18VnzHW47bhfykYFmpBimVIcSXponWsiutbkrrtWZv92euDnY9IHLeOSAM+kYstnwqjNZcMQ3MYsahVO+RduJxyg/awtCYlv0AJowCJ/OIArFFp0AZV6ZfRzd7y4hbcvhbTeVrf/nKPoefJz+2+eSXVIjf/l3KczeC1/LUBBd7AcMXrN4VoKDNCHWbG59d5AzH17FcrudNKxgpDGRlsUJdUJTFLYeoZXgJCZaKcGb1EVXb4XdJpc4dYduZmaKqi9o2AFB4tGhdVPuC3jxpWfZdbed8I06dS3XhNT1Gk8uyfOTZ1fx+qBokipYjkMjLRKnzTbt45dmmBTNEM2LuG2/DrYfOwJHT0jMRFFhzXMtzyZFqGvbtvHrdZafPwfzuntwTtqdkV86kHcPOoPY9OivrKTNaCMqTmWTR25Ay1qYSdyE5zVN5dhP5SEKa6r72IM9/H2vozFaNVqEiehp8G4yxPTPbIH24jIWZCx2mnezisW1WKPDzP5DHqNAq+HklSasSnPsOOcePHtTVus2WCF2EOIbNlk/S2pU8e06SO8SWBTaDJKeN7lsz63Ze0Yntt4gTXQWPjPI8oXz2elzW1IJWglrdW6+4X4OOWwvRo9v4a3FK1i6tMJuO46laGsMGDm+/+AANy0oEwpEYgYkAr+s89Jx9QDPy7Cd9j5zT9mVRCAUR4imj2p711LX0qvUexZS3/3rLHcHqGox08sZGuV+lhUbtBW6GRqy2eaO69A2m4in6QgHqpCfT+0hAheFCYv+dAP6uVdRvOVrvPurW8m9PUhhdZU17R7t7kiS0w9n4lFfwvIdBEUTEHZt49ZsLWPS0EezTP7S63LArc/jNtqpOI7SZzperETXAgY6SUjDklmAVlUmF5L5PHj49mzXbjAQxlx/0wv8+U8vUPPrbLPleLbeeDxxR8i7byxjxiZTCKJ+5s1dRceEAV583GaDaV20TcnxvwfMZnS3w4+fXM7FQ0Xq5QE1X6IZBqb0OmuLARWQBK5pltu5Ro23T5xAQU+xXUsK9uGuZLhmSBKlJRBvCbx+HvvisbS/+R4tm2/CwOSxJIZFv1ln9PuLGPFKhcbXD2WDb5+EGbs0goCs9ELWRwne9VdZYr5qg3sO+wrj3lnEjBevIOjpJeuOYNVl17PgLw/imiPY6onb0V0JI2uHcGRC6sNmT2n4dXXTh978Lo9qnRhDIaFtKmzKjBLVbSdOFT20MIMWAselaJW57Qvj2TPrE2Q0LvzVQ3jJKFYN9DNl043IF3XefetZbrr+Sm678a9U6/O55caXyOQtdtp5Ox57bCWjJo+kWy8wIl9m3EY1tpq1ESdd+xLXl0aCFpLJ5/F9X+WCtZeRRsSmUL0ZlQQPN9/kyhN2QTOkCJcUvG6G3KOG+8brVA75HgsntWLvuBODkcGYvbYj/9Ct9Fz7EAumT2T2bTdRNTLkY4PUESzhU1ZZUuqa5R6e2vwgxhQ0lroVXCtLoSdmxAn70XfNPfRstBGzrroEt2sUnioNpWoYlnkoNBbCpDn8Iil02uXPsyzqwHBTDNH8RjqxoWMk8hAU5IjlW2TMEkdskuWCWZPJ6QOqcYuSlD2/dAotE2ewxUZTWfbeG2yy+QxuvuZh8plNOPDwzbjm6ifZ/6AdyeYt5s1dSLX8BkW3k0OO35IDttsSx7ToNTUOvuQxXshNJvQ85SUCDX1gEGISKYkNGXMzmVxdwYvf3oYiHromXfUnsXTJlH0ktEeDvLjFPmQGPRZOGcvs66/m9f/9Bf6rcwlzCVFV5zNPP0F/Vzud5RivKPrOj9ZZ6/UQQW2S5e/zzr4nY1X7iKVdKIf0teXIGxaFSgP7krPIzD5IdaByS7ZQ33Gk9DlpqobB8GKoJgnLyzU+c+sCvKCD0KlAPcA1Cni2gRHFGKlBIMIFs8L29QXc9tXdydkeOc3B02r4UYyWtnDhT+4GcyKVaCmre95i5la7cM/dizjwmE257toH+OIhWzB6zGiu+c19jB9dZ86vzqLTyCjm0TCzpJ7JX0ohh9z2HhGWmlWJYvnZTdRKQpYu7LsqsQu0eQ0eOnwcW7ZX0S3BrdeNx3h1cK0K8777LQqPvUj3eaey4Kq7GPn2IGlQZdAuU0wKdFx+Ph277KkoXt8M1JzjR5N6kqZNzCdpQtrD00NpnPDGCSfR+8ILtB79eczsOKytN2SsZfDcCd9QMPUu8x6g1tpNLhG1uwgPxCmkSy5RpUVBJqFfUrD2JS+t4KznakSpTqpLgpJirEknqS/cBK3SSXvbKuZsDIdtMx1FGaUWNUKWlX1iLaeGaCZ1Gzz5xHOqAb36j48y+8C9KLRlWLxkDUM977HhuA4OOmA2iwYrSibkaAbdTkqLLWnOVqzgNn98hvmlyaRZH982caoegdUEUjO+Q8M1MJMeIsbwg411fryrhOW1w2+frAYE3YkaPvX33mDB0adS8fspOJ0weQPMXbakzYixfnM3r287nj3++Bsiq6Cqto/rH5SHNLHHVCVj6SEE1NOSiOt23IGt+iNG/exruKO3JOhw6T/xHOp9C/AnTmKbO/5E6orCVb4nUdOxckOaVqZKcRjDqhAmeb79+EIufw+iDyXQj5wMK0RvjGRCYRF/P25rWpXQJEBLbWrELCuFhIaLEYWMbzWVowdxzGA14MyzrmP5qjV8+8z92XmbqdiBThwYrEjq+EIa6zoj7Zg2O8EwhLNPuGl1wHcebtDTv5Io34oW+5hJqJQtGS9ybszaAAAgAElEQVRDw9Wxk5UE6ViOHwO/278NQwR768shotezwB7q45UdD0Qv97Lp49dQ8lKevedO9jhof147+AyW6wm7vnI3Gu3kGgZm7hNJXVrPpvpiGKBQxrF8n6f22Jdcb4XuQZNHN+nk6OsuZv4PLyR44lnMQ2cz48fnEArD1uqQESAyHTYIdRpaFld5TB1fy3LYDa9zbymjKpJ1XY4eYkedbJZdwL3HbU9BIcQ+qWZTT5IPDJIzErpccHQdT+ArDc796ZVsOWsLHrj/IX736x+QSWMGBtbQZ+TWaZAg9emPHab96mkaVpFQbyFxI+xGjG+lOIGDLyPSUT9B1M4euTp3HDWZgiPhZT2yN2nnDRhikHc+dyxti5ejWwXGXXcBKwbmM2nsJJ4/6juMqruMfO1WzLRVJVfN/WgI1JI0TuVBilECTTD6WCmirIrH4s13Qy8UWdIzQOeGG+CVh1gxIiJZ0c8uv/gphb33QU8yDLnQIgp0qXnVFeHrBo4SETRo6Bn2vvJlng5FabtugxTSkFpF45avbcjsXIKhWxiaQPAGjSRlWSlSHmLFERNaBTUFP4wZLBssWTFAqbaSSy+5mntuvgRbTnrksaAqhNAnPSQkwAxtdrnmSf5ezWEY7XhZYYMF3xL8zSZwIqywQeg7TDNr/PXEaXRnxS/XTZA3BHeTqW+zxjvfOpfknkcYcfm3eOkv87CeeYWJpkt1cJDupMjo689Hm7YVSDX3McpQ89MotaUiSjQ8Q/CrmGzUoPfRJxg6+Sy6TzqGzJf3w7p7HgvmXMFEzeX9sXk2veEy/DHjcWomlYJGTpKhlFPDz9s3IpzYVEK2imaz15Xv8mxsrxfwy/sBOBkeP24cM10RMDQHZKS4aCTaBwax04TRRR05WPUwITV0Tjr5UhYsWs2Nf/4ZHcU6RUNHS13eGSoTGQVkmnOUm9BuC9chgglJegmXvTnEmc+sIojzhLYAm2BGojqziF0P09fRdJuxesTco6cwTqm+120QBdwmoiIKKd1zN+/84AIylYRirpPYq1Ic2cq7PYsZY7SR/uAExh5+uFLWfAzsRaunQZoR1iQGT0sIdF8JnJ+6+FL0G25h+pUX8rOrruRHP/wBr3z5JMz+OkG2jR2eu4+qnSMfGgrqECbNlZ8zfDV0n0ws9XxARTfZ44rFPCcFg6hA1nG1YeNpAfNPnMIEzSMxMiqnJXr4EYNYScwYNRqd0tNfQnNbOePMC9hy5tZMnjiJ7bYcR3smIJsxeG8gWLdB5MEFZeZHGXb8/TvqPlQ5oidYQUqoW6RuDauRxZRRNsfmycPGMVXSpaIbP3nJXSkBixajLXuP52YfR9JdZNJuezFi9+0JRhYYuup2nBuf5OXZW7HtJeeRUaXrR3+WVk79tJA0OV+BhEMtwK1XeOTbZ7PhEy+h7zubzs1n0NjApKOjyIoDvsObbXn2fOJ2ynaBQqihGzElPaFl2CDy3Btag5z8Qi2kqhvseflK/q6MIazPJ68WPUddr7H02CmM1BvERlYJq1Mjpv6hkKWHARPabdXzLO8ZwLfaeOjR5xg1uoU3Xl/GkYfuTFc+xtQTVlTTdRtE5tzjCgvjDNtesYCB7PCgvBarWflASl6ngllvw9EaGJk8cw8cwRZtMk+4Hk1PCnUh4wTy713D/H0OZ/5YnQ2PP5pJHRty/tUX8D/b7sngnBtZtvUU9r3m12h2QemTP1LcRCJdl3wkvIVQC1aKEQwx7/CvkX3lTUy3HbsBq1o8Yt1j0pqUpZtvyGfuvJ7QdDHjFEMYNC3FTXVVNTfLriZ7F6eeagB3+sN7vJAWIJEG8JNXMc4SGh6vfWU8k82ExBKJaHPxhp/ELKw2aFguZiNk47aMGiZdMTjEai/h/rteYO7fF/PHK/+HNYbHppFJ3qqwoGYRmnn0JGakHdJuCXUrbIYgrXVeCV32++1CVmcttCjBEtRAgERhvbNl3HKHwtc0M8ffDhnNzI5/YpBEEIfmIBH+EM/t8EWMgsHk04/Dv/c53hlYzmbTpvPCbXfSssFUtrr9SvVsP97WaGmYpp6ZqIpImJhQKru4wmv7HkNm8SIaAi2pLQYmlho7iKltOYNt/nzdOh+sVGrSXei+TuwkhImP5WnsfsfbzK20r9cg+dBGy9k8engb22RsIl21ptjYBFHCgnqFhuVg1VM2bc+oeD/Y8BWtetav/sR2m81it61HoXd0MJIIO23wbkW4+6yC/rstnw4rUgaRFQBpNMT8tMBOv3qLUkHyDJiJHIAmERXlK2SH2vCtGg4OTx0+gS3bBMlej4coMkxk4FL51Xn2s4fSWavSl0uwegbRbZfE9wmFz+mYyJi5N+Ca/zeDRDqif07iMq/teRSZFUvxRF+gQUHiaiCVDhT32ZMJc85fp0GaGGqKHmoklhgkUnH5hCeW88cF4j7r5rmtSCPNZTl9csAF248kclyloZJKzU9SlpZrTY/0EiZ12Eo3KzRR4oV869TLmOhkOOX0z6OPGknVSelKLOZXGoRGRhWqXWZAu52osTvphFMazPdtZl01X5W+ahxORrlDoQMMolyNTCVLYMaqJ5p3zBQ2EjX4+gwybEiJNzp1/rbd/nT0D9KfS+gUrgYdM0lpJB5Zt5ONnrkdy/pnBlHVqq5aej0p8cquR+D0rFBfy9ViOgQNj9Ax2OCoL5M/84x1GqQ5IpOoECjxXwmXw4BfPLeC814S/e6663jDEC2Uxkal5bxzyo6EtuBcGm6cUNV0Vg41lJJdMLBRbQKDS2AJsVd5nHfY/9Kb6+LCPQroJ51OlJPclbJ40PvAIJ1mSJudYplS6Qn7l3Ddm3VOe2YFvpdRtLFYzgqkPDGJsr4K1ZHpMjaq8fQJ0xjrJus1iJC6IkJtzutU+dus2YwaKFEu6LhRRCNKyAr3r0VoaY4ZL96HYbetI2QFaepZSVOwJQbRpZ6u8Pz2B+FUepU+Vs61ESbomkaQMdn4K0eTPe3UdRpE5SEtwVQD9RGhJqGuwX1LfI69dyn961GCa6aBbia0DtVYftrmpKHQowZOw6OUcVk5WCUUwVwSM7nTJRPXMGpV7j7km5QG8yxtaWef0lymnnM6+uwvUS+tokIb5dBQoGK7Hao+Qg1VpT5BZHHAtU/xTNRKGOTxnFTNm4gSREtsIifGjGpEvst0s8bjJ06jM7P+PkQ8X2ZxJUKYNHhp50NoX7aKXjskY4hu2cBIUsI0wDCKTHvlfux1eoifpp4tUVVE0LrSUFlxhZe2Owiz1qv0txKvDRl1NjT8rMXUrxxF8dTT1m0QKSmlfJR6PQnxsXD0BgsrKbtc/RbL7ZZ1fp9uZtH0MulQwO/3nsKXprvEaUgudhiyEvrKDSI9o/LKxJxBrncZz110KePvn8/vOiZQsk0OWP0kI+JRTH7oQirjN6E8WKOaOpiGobr7dldXOghdj+hJbGac/wSecOZGkcSK1X4tCclm5KrQrWt9JF4He7U0uPOISeqEr7dTT5u5R56fhKyXdjqEzuWrGXRibE2E34KNCREdYupFNn3lfiyz7RNtjZZ+zCBK2JBUeHXbg6DR28QaJXT6kRIe13MWm3zlKNpO/ea6DRLLLhcxiBg4xkstXLOmRNJbXv4eb2lN7OsTV5zHNFeiaQ4zcw4PHj0WO40wg4LSa9VkdMO2CdOUMWlA//33s+SCX5LrD7hm5DYk2RaOWD4PK/UIx45msz9fTiVXpKHZqtrLEpE3UyVE0dOYewdtTrq7h1q9RMmRqi3AjiNFlolGORKBnrESgnGcMFHjd59rVU3ieicGhVPRDEI5h2lVGWTEqj5KrkSLiFg8RHQFWqQMssnL92OareswSJimoSxtEaok0giEHYurvLbtwaSNNR8YRDSfYhAJWVOPP5riad9s9qzDnbma21PlbtNDJJrqwnnogmnWaDRi9r7hLZ6rd+PLJpcPKdVltEDT27DCpSROVkEXjx3sMrOrFT3MqVwhyF3dEtQ+oXNoiLv22p3p2PSkKc90bk7ZH8ve1QdobQTUGhrJTjPY9g+/peZk1D1YiUdGhBexTGIZ7PH7Z3nZn0QYDVHPZTB9KcdDIsPEiKSgkJO5Bi0YzQ9maJy7S7vC1f5vBpHn4FHhpR0Oobu3j4aroYehUkiqEQkBYc0Wpr90L4YY5OMUbpj6qRnZCuW0GlDK+FhxjZV7fx1v1TvEaVMwl8YxjsDFcYq71650X/pLMorvUkGZhqmpqSG5kfUNcD24JuDMG31eKyzFTl2CQIxmkbgNlRv0IKs6dEursm9mkN8fOotOt6JifNCoErXmkcnal7fdjVH9i+nr6KLYiFncOY7Es+mqLAejDytJ8dOxjPmfo+g66XgiOyVK+0hTGZBzeXpA58Br55MYhhpzCKVaW1vNShWlZhQraEmRzmqVuV+fwTi3jmsW1jtRG4ocW8BC0dM5DZ7del+yA6tps1yC1FJeHpjN+UatbTSbP349npkhJ8zkhy5trUFEayukXcnx1Wla+sXTid9/pbmTUIYsJX5K2Vv3aGwxna3uuqW5dE2EatKZG5AZNsj6xoCDFDovfpiqsylppoFd1wgsSVJCK8rCQ4ELYtzApNP0ufiwjdjHCcjkc80Bz9IAz15wKm3PvUv4tkHSqpGNPVZ3jCEKDNpqPejGkOongnQEFddj5h/+gLXlRthVaXpjIifHtnOeZbE7gobvIcWE8EFrDaIlwiDGzd1Yocmm4SKePm0XcmqhzvonbwQDNOUe5JmbNZ6euR+ZUi9FwxYok9gICYwIPTJIJ2zEVvf/Hs9wySiO5R+XFqVhasSGKjFFWlu2A6zU57Wjv0fhhaeJtaZBTEOWEMZEns/qkd3s/vQjCtHNS02va0rDKyIyiURrpTKfyBMN+N93XueSeWOwrTqpV8Y3pfGRzlmmJCtokY8dtOFrGuOMlTxy4vaMNfox6y3Un7wTTvsBCzSb1HYw4xArTKi2jSCMIC9kGFXMNKWqt2Frg5Rdg53mvkAj45IJUk5+aDE3rapRaxhkC3nFz/hR8AHC4IQyWBSC0QppmW90reSns3dCMLSMaKnWI+BWRa8YRE1bl3h2u89h1UvkdZMgNYj1kNiIMT2D8pabsdNNv8U3Moo8+4hB4jRKRf2diLpQhNVmgJnGPPWNcxn1yIPNKss0PqA5BWLoKRbY5ekHKLk2bb6B7gpgL+WylDDy49d9kmSadnUjZOJvF2B3TiSqvk+U5pGiW1a6Nodj5AWKHNUlU+5hWqbBvcdvwYg1K3h+vy/RUTUZqAW0jJAo14/fKJJk86poEM+2k0Axn76eU/MlmazGqrYxbHzXHVz87Bp+8+4QjUjH0l3Ceh27kCeQETl52RpkIhPfCEmsLjLpYl4/ajqdekzRdtffE0r2iQM1Ya9K0jUreXWvQyGsKq+K1aBQpEg8t6yzbN8d2PuKS/CxFa/zEYM0+ZDhZkNir1QJgc+7v/8zhcsupypubRkoJbyUv2iU3Sw7PHkfA8UMHb7U7E0riyGbUvF1G6S3sZpOvYVTHl7B5X0ZMtXVRBQIxG2NKk5o4ZtZRefKrKHs8a27Ort2phx7xXfZ5s23KHV0KA+WlRpO5OOZeSw55UYTh3JDOQ46vm6haTqJEdEW9/HcdkdwzE4H4IcZNCNLGjRBzk+wM3GC5SeEeYvdrR7uPn47zDDBtGT7kPj+ul0kSYV+kOcUkjz+JEv+9xy8tEEqQ62ixNebG1e7vBwrTzmYWaeeRiPQybrrEzmIEk9OuGEQ1htYi1ew5KDDqHr1YQ8QTZKUjFKJOcy88QqqW2xC3ncV/iV/J1N6zVZ13Vkkkr49gNV1k6k3vagUhFIyaImjxtdkI2ioawj4rEWaGqKMbJOcFvCF1a9x1uN3Yq98h8iqMGRHWI1xaHqFlsCnYYmmyyDni5RVp2rLazVoCRvEZsr77Z3Mm3Ukv5i8rVqAphDdtdeHBoBM4dI9GTBdzYNf3JRpHRls0V6ZanPKJ2Q7a3+EFD66JHTDY/Wc3xFddT11N0YmAtVgkTJIyoiyi3HtuXTsuBsYLiLN+oiHfDAWnSZ4csLFW8IYK4hYOHNHApGAmjLS1ZxHEtWFDJnkTjmO1hMPpkNUJLlmMSiKDSXHW8+gfBykylZeUuP8vzX48ZIEPVyD4WcJKaAbA+SjQZI0R9XtUg1Qtl5Se5ONrnY+9+4znHzzHMZFS6lorQRpXiXK7kaNuh2qqd+C7EpKdTzbx0h8PMtRmxW6o5ClrRO4bPa3uaFzI4X2fuAeHzIISYO00M6B+mp++/mJdLmdhI40xdLifly7+CGbym1HqRJKvHnitzDvfYikO6eqKpkaTrRI0Qmjyxk6X74FP9tFJptbB3TyIZJ7rfsqHUgQ8NfP7kZrzwARIR0UqNgm+SCi4oTkPrsTk351IXYjj6DqoSbFo4kjJcv6yiylppA8U6ZXa2XWpX9ludZFYneTxiFmOoCh1UnidrSwq3mqzAFivUGStKhQdkT/k3z3vlsYuaZMH2VipRzUsHyXAeFB8Cl4IrFp3k2oNxsyq+7juw7JxBn8YNZhPDRiCm2pzmDBhHJILnWJ0orCvjqDNTx4/DZs0SL9kkN9uJRvriFfzyWbsZMAvdbDo3sfxjgZZBL5aWiiuyZ+VMYIUnoihz3emUssKvhYR//UysU45IZ99mbW4kGSFpO4nKAnwi8EyHzFMsdm3yceI8y0IerPqh6QS+0PlO/retliD9W3JDGhbvJSyeOY617k3bKDVSwSZKSNNtBkgF3+pZmiRbGacwz1ggpPmUaDL9fWcNzNlzImXYFoqK3IoWr6ZCMpvesEohuO2gmtfwiqLctSAot6vc7Cbffn3C325u2xIzB7x6LRQ84epJxOpFurc+o2OU7dqo1cUCK12wnUlnEJOcMq8nXcXM1LsOIqce8Snt//ODp90RUIP2IRpZGal2xNXeZ1FvnSY/fiOy6ZMFVLC9Ydsj7xSyKG7r+bga+eR71do55q5H2LwJSTHFA1XDb74+9g+qbY2Yzi4l1Znq4SzbpPkeA4Aqo4AppG4lUJl7+yhPNf6KU/aiHIWWoBe76WUMsEaueJhAHD7yTKVNAjHb2aJRmZcuCSv/H9G2/A0ZcSprLsWGRvA8RJB0mSx9L6idR4Q/MS2N0wDCUddRKfW3Y7lgtnfJmGJqEtozgMPUz5wmidXx0yhbZ6L3YcoudHNqVNSbUpL11HOBZfLIchLUSsvOkmVp1/uYokkaZTsyxcaUC9CvmGTulbR7LZKV+nZJi0CUVrfowxXN9qDQHxtL6VvL3VgTitGiuVTMeksx4xkI1wRPJ50GymnHcmZculRS0DUBtd1huyfCUwam5Q0MKmKn4VFlfPe4cLXguo2gX0WKejJpkqZk1bAzvwCfRuNTWfbeTwCnWSTI32Usxxi5Zw6GPnkcZ5WvwKTgg9hYYaVWirtij6+IOkmySIl8gIgcwxjjHHcvYe3+CGrabRGArptCYz2XqV24+aRZceYKd1/BCsbEeTcItrzXnA9RikloTkEp/7dt6f8YND5KNQVXqS1+w4wY5kv1GGDR69Fn/CFDX4VWw0t0x8Kg9RxVLkcd+MXdkk8FjciqpgRlUjevIxmcjBa2lh6ydvwndayISW4uSFr/jEFMrwb5QuQ1YA6Go2QyPU8iqvJpWQc55cyeUra9TcUeQqIUbYqwC5mimhag1pME7JezS9iu9U1SIC3xnFQQse5/uP/Ya2/hJDdKC1uIRxiUJYp7aeas8JbRKtjpEbxwnHnsczZo6Z2hJuOmhXRo2Qge1mpShvUyH9laREUbsoQfl6skgYNzB6VrPo8ydR8XooBBE108I3LFzdJPUb9BcK7PrUvfRnWmhVCzQ/OY/wT9TvTV78he99n9bbHmJpS0J31VC1vtqooOjUkKm3/BJj2nY0HJtMk535J41hc5IKrUyimZTJkk9k52KdKLX59jPvcc0yh0rQILaHwG+HYCIZ5qsh0EgvYvuiAQ7ldKjtp4aT54sr5vGTv1xF75pV2MlEZsTwvrmM5GMJc+1JtAWfk/cmsW3mj92Ga485jDsP2obYX02+OFI9cgk3a9+8YW0UHt5Hs+547Ff42w/PZ9ytjzPklFVvpHJZKpuPNAzToO+zm7PLRXMYdDK0KGZRnsWnDFnq6AZQe/lp3jr6FCwjxZYl+ZmEXCA7QGxiv0J9i+nsdN11lLMuxTQl1oQ3Wx+8qCzWbFWEsxNhtpjPsBhKlrP8m3/m7aCFI2d04bsbojcKSjgglYKdDKClefy8hl4TkNPC0tegyTsh5LvZc8m7nPfMFbQuepVamEe3BA5ft8JF+pJs5DGot9Li1+k67jAyp38X12mo166L8RV63WQlFVeu5h/X5x8pkV9h3s6H0z3US6hVqGbADRw1r54miXpfk/Zfn8HIWfuAPbzjS1Wcn3IcYa1BoMK8z+zPmL4yq3IprryvhG4Q+zFVu854OpnwxG1UOzvJ6DKuJUjph37J8AFoUrv+8FukGJjqeUU0bJ9Yd+i/+ip6L7uODc1Wru+czEWfPYwlrRPIN/qoWN3NmQZnhVolpEUdtNRlCNQikjG4KKBhecxcOcCPX7yNCSvuYsjJkq3n1WoMAQvFsGpJgITMBBpOllG1fgxFkbYQXfBtOvY/eHgkT1ficdkNpOAg2eOlNtAJ8dscYJVcqSp8tXUoZvED92D/8FqGyiuwtICebEyLZ6q8a2ayDAkf9NztmHaXWlSgRh2Vuu7TDuwIAOulBNmIhSeeReOxx/ELMcV6QCA70s0MiR4wppJQOmBXRl14Fnl9RHNY5+NV1vDGUDW7GqdKbaiSf5DSp5Xw7rwN7+yLGbI6miCeNcB7HRtz22YH89DGW7NaeHAzD1YZ4gbUxkiDAcYyyGbRYhc9qhGnHWzRWMk3nr6M6UveolgTaUGZUA8Vyqs0LHFCPgzpcTpp93zs2GSZ3YPelWOzS64lO2MqpXIDu92Wpea4YVP4IX5tyKo1Tfa9Gyp6hJYYLaFW7uGZLxxB2+ohOgyXqixdc6QMTnEjKDVisrvswrRr5yhdgC0VppmoRrr5riX/uP7pao2Gn2JLWdjbx6tfPA6zt4dytvneULLP0I0FUk6oFYpsdtvvMLomYhkOhuxkX7sg5kMhUtVYntbcJSO7PtIhGo89yfJTLsTUV6AlWbWD0RfYOW1jwBzJy5uN4YVJexBoWSKrJAMoEI7Ew6Bu9+EU2lWHoMs2OG0afVaDqf4b7P3CG0x79W7lIYmE0sRS1KwjJ1YrsbwlohjWMGObvmJMKyaV/Ch2ueUKKm0dshAQtyY4p0ViNVU0go00RRrS8AmLnjBgVHAefpUVZ5xNIvrkyCNrWWihzJgIQQeu3sam9/6WxphxZORgKcVQQk2LyX1ag8j3VOKIliCiP+jhzX1OZlSpjB+XCeTBGg6tXsRQJmHIshm95Q5MuvJcLLIkVrOUW1uTrGUWpRjQBKfXZaazQfzasyz46jkY/TLitpiWyigGMxptYT9hOAKvUMAMXyA0N6Agz1sGd1wTLWnHl4X8ZkxLfWsGCiuI3WWkViex3s6g7IHPmoxf9qYSNaiVG4rz1lSYUxreWEMmT2TgVN5zJC98j6DdE0ew+T1/YsBtpyUwaW5xFiG5JOdm6KvKTkZ5MyCvRE5LeHTnw5mwYhXW6DbWhFUcPyIv8yI61C2dHreFneb9CT0t4mYKzV3CafJ/qjv3OKvrOv8/v+f7/Z77OXM5MBcQBLmNCAqoCG7GoqVJuIlGmaaWIspqSa73ss01Ly2oZakPLbPW1bbW2tSyNBUEGxUQUrmIyGUuDDPMfc71e9/H+3POGNv+5EH9ZHt0/pyZx5lzvp/b+/N+3cgaHqlDHRDZUaQZIhWJhUXo3T20LVxGd2SAhOsr/mtNyaUvFpAVc7B0I8f/5D7siWPRjRQl10HXDUxdL3dSFGGr7IAj6Qmy8l44+wLqbJuOmEGVM4RTSGFX11BvDbI/4pG0dAbieWWYUj+UJ5yK0+prRPwocZlhlKjPpxiKS7nsEhlwVbREJG4Q7OvFTI9lQB54yCFmFNDsLJarYcarsH0Bi0KqIShxGp5rk4zrVBUNgosWccR5i1USg+xO4uLgiNpKynYB6UyRNMvnyzL00H/y3sP/Rsyz8BRZPVB/Y5Q8qtPVFCMmdStvJfWRWTiuiRWLkJLiyvewpVA6VElbWcIj/dnyLlcMCmyddxHBUDspzyHvQ8r2ceRDmCb+kM/ehjRnrXpKHZIi5Mw7FrFomaimqmFVVAXYYYm+EyaLCEt9kBZHKk7Q4mI1hInaJRCLUcGV8SlEc8RLJUpelO5UFaOlOOkfUL0t4jIVZS1m6NOK1BZFUq3hp/cTMlw8qxpdjFaCUtkc3kyWWzL5LA7VmKrk8yqmmBZeOK1aJXrBJhaOSNVaqeTLHDPf8tW9QmyjYu2dbPzEhWhajrwuPo6aeGuSMGIULUspbb3Gkcz9/bMwGFBKxZWtodxBlFtpuYdwqGeIIqniBxElcBeHg/7Xmhm66hsU7H58P4Qe+MQcgX1hrB1nq2FTv3QJkz53PnptWhVGUtapOr5iqWvrJXWX6AubNNzzODeOOZarz2pCjw3yxBqLO7fuYs/SudihPrygTu3VQ7pFrQcvDdosfmwVk7Usv/vK+Ygrby86Ncg9JqEe5M83tPFPqzoYqjPQOrOk9ZFcMOlI/nVBkkSpqEQcJVMj6kZZ/P1X2du/k7XXX8R+P0teT3DW/b/mvKYj+eePNBGE5SIqZplyM7SwnBCGYRISJ9T8IK9dfh3htc0kGyPkSg5uKETY1YiUxGw4wt5kwKzbbiQ47QxqgjjFsEYkpCljHmn1VFCkQx0QKbOEiSHdTqkHfMx8FzsvXI72znYk4EvgXcGiGxyT3W6OUVqSDZlqPvbIw9SMG61Yj3q8bFIpVCLl8kOOqGXQFY5yzCM7KVidvH3JHLNxZmoAABNvSURBVCb4Je59q4cb/9BF6eLZdMfFSh8yhSqRcqCXAq5f18V9HXkacnt4/eqPMbJy0TUsG8cMo3su9+/cw11ru7mkJkMyrLHG9ljf08rFs+v58qwJ1BYNElIXGGFO/8828k4HT100m2gpixFJc8oPW/niuDRf/vsouahF0qtRC0hK/KgfVa7arh7Q+5Nn6LrrQcxcB7aRpdZN0Bcrsy9rSqJFDtE+azSn/ehu/NhRDMhTcF1q5T6jVAaVkM1DXSHlHcZXbjzyXuJOEHNc9M37ePGKq2jseQdqq4jkfYq+Tz6sqQuj+F71jK7jzMcfh3gteU1Dj8gKKymRvRuKqLJvSIeae7cQJDKcGxR59AvjeXDrNu7YqNG7uAmnSqZCl7L7E9trKx7ihHteY+7siTy9qoc7Tvc4b3oTQUJXvTGh+oSzgzzVkeeSNV20XTYTzxPBTpJpKzeycEqM75wRp2COJJNLKmPKeY9vJ2dZvP75Y1VpO1CwmPdAK8tn13Pp/DB6YOBqZaF33LMJZGUbeWKbt7J/6a3Q20V72idta+ieRslwMF2XwNMZilcz7cFvkTpxJkYk/n5+o2LHK4enMjzwpwjkB5a98ueyy6kASEnfDIrEjAjJrMvGr92Ot/oXykLVFhp+RDytyv9E9mTBrHMzp3Paow9gxeKEKtQa0xV+VQQpXnL4zP/BNqaOH0/zrg6e+2iGDfuyXP2Wxf5lE1CcCiGV+TpO1uNV3WDBzzbzxKeauPRH65k0uoqXFh5NNCYXRJk+ReUuet+7ATc/Bdccu5ekVs2GwZGseqeTNVcdyVEZlyHfpM4z8UIW83+5g21tJa49uhatpNMWMXis1eK6mSY3nlCr+FkqmTRkqAHrpkDj7m5e+9wVJLo70cIBtrA5Qzp2yCVTEn2JOM4m2HbyVM763n1Ykfj/ws3/372X8k8POiDKc7EyIEMinEGcSTUSQwP8/sxFxLuzFL0SqWhEbUeGD4nAJBcIWcLA//R85t5yHQL1J7QknuES9sVAX6eIyzEPrOWOz8zh5qe20pDr4rMnH8+t69rZfeUsagJpPoorqqu0J1c8tI5XzQzrL2ziyXfzXPt8N6uXHsG0lGAOnlpFMnMeas9x1YtpRoTWEBa9hz4VO9TOI6eFOP7IiYTMECPEDtaC8x/bw7OWTW28m1wgjcQw+UKUu04IcdncBhK+nB8egSb4vI/rdrPxnOU0vLWbzoysBIdMQadXEhdCBeqtELVOlN0j08x9+Sfk9ZSiANUKYHSIr4MYB5S1ToJdyKEmW9+AK60PUanmsdc0s++m74oCkLhIBXRf1d2iKyw5HqVkiEQiiXnemUz+xyspiBGkDnEB1R3BKQIyD23l+4sz1McyLPhlFzVaP9nOPnZcN4+0+gKiMjfYb1vMf3Q/rdGACf0baAhn+L09nutnh7jp5CPLqLGszBC8sL6Nf1q9l03XnkBK243rjGbmI29j+DnWX3Yanl4kJq1/Pc7ih3fSEinxysXT0R2LwI1wzP1buervarjyI2lCblytACniYloXr332SyS2tVOwcgyaNhkiys+rqOtKwmEqjDwNtyxh4j8sxI3VMCgRf5WL8qGMyUFXiDrS5csOSzqGATMhyPo5Vl/7LzT8dA1GRlwbPHqcPHokQcwq94Fka8r2FJm64hYynz6bfMQgLjOtmMCJBTR+p5dfnQOnNFRzxt1v8vq48YTbcnQtH4sWzuHLhuumeGRLD5dvqeLsVC9+MctI1+c3gxa5IZu+Gyai5XrIxhuV/dOzb7bxj+uzrF9ynPLHzWhw3A9asHK72LnsJAqxAFMXM84YJ/+4jyFrH5uWHoWpXO1qmbGyi8+cEuXyk3yqgxr1DCNWkVeWLaaxuUXd1PNhOVs1wq4oxso397jYihNm4Mw5nPDgnYS8uLoZirz6fyIeBx+Wg7ZOhpMDlCFZZaUMX8ELqpkzwKo55zChaNNrFAnZHtFkEs0SBolAr1IMhPCiKSKfX8Dkay/H1KJYWpQ9WsCMh7by09PrOas+oKVUQ9PPt+H1Jej88jhqY+04jCKSM5j3yza27NxNz1em4qSihAoRfrFniM++qrHuMymO9YuUUgll6PLkjlaWrgozqbADR0spR4ZBfRyXHGNx54lxAjNO1sgp56G5P9tNKlvgmUuOw9BD9GsJ5j38LssnRDj71DrSXoz0YJ5NS64mve11+qW/KYim3HPQlD26VJKCKMocDZvVTH3jP3DNNPFSxSVZzrcPFPn878E5OB4iGL8q0SrIbKVCUKZLim1ZxB5q5ZUFlzCuv6QMYvKBix8ROo70RqWREyafy1KdiOPPPYGj//Ve9sl2ZmT53ou7WHDsRCaNiDJoD/DkliG6dg7w9cXHYwQFslqc6qLG1S+8Q1NDistmZOgIaYzQIzi9Ftdt28vpjRHOaIxihmop4rC5s48H28OM0wcZKGh44Swfn9DEvEaNjG8x6GmkjBimm+feP+wlP1DgaydNxwk0Oqp9vv38Os4eVcNHx01B6yuwYdmnSW5rIWfW4IQdJQpN2mVG86AQXDSfmpLP3uoUH33mx5TS1SSManxTTBTE9Ext/IeyWx38UFf/UVBWsSasWKsP9wlV9aV+L4KcHMX1G3lj6c0c7RnkvSG5puGYCYIgQsKTxp+F7haI6lE6Jh/D1BXXkzoqg1uqoWAaxGLClS8Rkc1awltipkILS2Kb7okTnVRnPoElBGQTQ3aJbBY3JtxcyeuQOL6w8gLWiwM4sQxhJ6sqOscfwAzVlC1jNWG1uyqOWzB0P5Rk0A+oLTmqM1Cw+0joKbxQjtzLb7L+K/9CKrsDatLU9I0APU9O6dnL1FdLaK/RENFklIaVK9D/7miqPBWmp7ZrWUeGWkuHOT+kculG2a5LcRNY7HvhRVq+voLGgQEKEZ+cJ+ZgMQxbEEYXWxyq3ZLQnkg0HMXEiy+Ez59OIRYjrZnkdZ2kGGXaQvUNyEuqAL5CIWVwhrfPAyv3cqk9zBer0BCHZ01ZfVlBlMrWIcM7r7IQF0uCChNRHBwkJbTfDFGbH2Tb3Q/Q+9zzjOkfJBv2GIyYpIvRist3uXgRt9WEkaBD85h8+1WMOGuxKo9V6fonKOAhL4+Dlb0HexN1pVHEsDLgPGgXqMJm30tr2X7NbYyORlTHNVX0FBBTUlpsDStmkMz5uLbHiFQ9exur+Mhj32GgNow2ECWRkD2+jGFrFU27ptwDKt7v5UK9Yvw+fMP6U+rfgZ9c9u8/Jum8n7Qn5pOyk1Rc/jzTwSrl0ff08eyyKzm6a4guo8hkN0x/UKI3LmeHhlExQpBYsVpHYzCIY95+DeMXLsKM/1FW8FcYkIq3lGwxISmHJW2nyIhQiPaf/5odX72XhriO7fYTDQJFsBO6aJ2RJislc1BioDhEXHxzgwTTLlhM5MZl5NIJclhUKX6Gr4xiBZKoUilS5dewHqV8rAppVi/ffCsgmAzT+1KPA4m7B0LXlb5ezig78Ub359h50XXEugfQ+zrYnSiQNtIkbB3HsshFbCKeo75DIeyTcF1ifpTga0upP/98vFCCeIUe/VdZIcOevuEKlKkeRkX6FvgOLb94huz195BKuvTGbYIBi5gfIeKGeSvjMGXAEdSGDsMlGcRJtBZJjBlD5IKPU790EdnqNNV+klAQVpJot+ImLYNSTq2qJPM4Lpo6b8oN3wrVWxEpZFOSNr8sKGWq5AmVx8cIhcgFeUJikLBnHz3feoTu5mY8v0ColGd0NMnmXDfjzTraUyZBf5axqQSd0SI1RQfb0vGdFNGbr2Dyks8p63FPAKwPFmH8OTvWXxboUsZKyg9GMTaHN2hpt4gJsm9hbdzEhiu/TsTJKdZfImcT1SJ0Vhk07Q+xa6TOxCs/T+fdP2J7oZtRyQRVQYRBKyAy72Qav3guyZnTCSXTOH459UYQccVoV4b+IQwR1fgSo10eEHE1UpHnjqeyFQ0zjGXZKis3kJxFyed1LHrWrqN096M421tw49AVyhIPh0jKAf8PH+Ptp1djxqLEnUBFS0gwwJDpkS8NMKFmCpm7bsE6ZQ61wipRstsSKC+tDySaHvKg/EWRR+q8rPS6lIpqeFDKp6xSmkq+YdC+j64rb8fsaacv30GTFaUzGqYwooHxl11C/PRp9D/zG4rf/glWdoggEsYUy6KCT8kwaB8RIfOJOSSnTWXq7BPR6upVv8w2pbckRqs6cQldqUCTwu7Q1HIpt5fdqI1Rciht3cX+Te9grX6drjfeol7sy50iVnUMI29RF0uyu9jPERcvouaChbz7bDP288+T3LpLQQySEZeIVNGaTjLr4Tvwx49Bj1SRClT2RPkwVRfEv9KAVGSFimdQdvovL1lpKNtC1TRMHD8gKuH0uUG2Xfs1vNfXUUg4DA5YpBNjiR41hfj1i8jf/wShF5tpr00x54bLadmxlf4nX2BKSUjSLu1GkRo9Q1506zVVuEc2kqupIRg1kiPqGkiPHkVR8CepmwbzZPuH6Nu7n0JfDw2texjs6CRadIhKqpowCKMRBsWwcum5jD33dMjaNC//FrXbe2lrynDmwytpffo5nHt+TFEfUHC1Ea7FP6aJGfesJF8v/sKQfJ/lH1Z+8B/O+vhLU9oOWICVWuePP6kcpMMmNL5low0VaXlzK1tX3Eb9/v3Kkbp6wlgG9rQTiVdR3WnjfulCak6ZifPcOnb9ZjUzvn8TEctn24r76X7lbepqq6kLGfRZAzREUmzobuU4K0UyFmF7KEfKiDIuOpL9Q334pkG/2Jf0D5JubKSrPwtV1Yz75BmkzjmDoeebqTt1Or899xrqm8Yz8a4l9J/6VezZ49nd1cK86cfyXvPLRHWDlmLAibfdQeJTCzHjZbDtQHZZpeD8ENZG+RH+RVvWQTfEAwZkmOar2QJ2haCrna7bV9L2cjONgUZLoZe6I8finziRyStuwG3r5aUHH+P0L3yJ5x94kI7fbeD8J3/AM5/4JIuan5TOJG986SbC73bR53u0CCiWSNM3ZDNFGoY1o2jP9uBEXWamJzN6wVy6IhZHXHYBbb/bwI7VG2k8ahTj3+hhZ8Zl0twZ7P7mQ0xqvoeuqV+kv0ZjyPLIdw0w5ogj6Dl2DHO+eyvZzGiq7ESZ1vvBus9DPicO9oeHbUCUjEsu876L7gZ4hRKRZIRtuTamtA3RfOlNKrqudaCDhvmzaHm1lVHnf5LtfS18ZukyXll0BU2dFhuPSXLcsuXsf2sjb77SzDn33srvlt/B/Bu+jDZjHKvOvZAFTz+Ou/kPPH7nv7H44W9gvLeZaGYWW174Jebq7bTGHCaeNIuW//gt8155gk13fR+neT2zH/smoYFBXl3xXSY0v8cOu5dksoH++jo++r1vYo8fiyvmNX7Z41HhOof5dXgGRKg3FS6cnDHyNTzbUcYveVcSOQukJe56zQa23PUgg7t2M0Jyphqr6ak2OfrMv8c8YRzx1n52PPo0I29cwnM338XMLjF09kidNJ1xp84jMX4SP1tyCZf+8EmCXz3Ov7+0hXnXXEjo6m9w5GtrePn+m2gKpfnF07/mvPtW8t4V3+LE9Q/Dpm28vvK7jDnpWNY+/QKz+mP0Ckg9to4Tv7IEY/4cPGmheGLMJIWcp0IbJMH6AxXGH9JAffgDcsCmOlwND58zfcCIyu1eAJ9Bu0+VruG1b7D9p0/Q9uompg5FyemQ+/g0otEkA79eT+OnF5I44wRo6yS9cR/7ptai1zewZc87VD30X0x5ZAVv3Xcne7baLLztGtbf9lU+9V+/5dkrzmPB8qvZdOnXmfmrb/PmuTdQc8pstm59g2Qxx9SuCHvrqjGmHk395eeTPnGG8unTdEFAxd+3XDiJuaVIwhFN/Z+6539IAzH8NodnQA78kJWcc/mRVCPKvsUtU3XFFLlgWipXMClzsWOIzhfX0PX8iwy+vZm6fIlaJ6A9bJKZPoHi2CTFVX9g5MVn0L/uPSbdegW/ueBKFj37U+jex4+W3sIXHvshZFt4458fobFrH/mpE4ms3kx3XYpIt8UYLcmOlI0zqZHMovlMPunjUDeCwWRUlczCxVJzSnpocr9RGqSgHDGhIv/+/0vb/9MzZLhbMex78j/+ueeptrQdhJRwSHxLksKxMnwlEZb4H0+mY1Ak3NWPvWMXO5tfYcfaF4nu6aLe8sgYJhHDIGQHDFWFiVkePaaPX7RJhGN0BRaJYkDajCrpc7tnEaquwY7Fic07nhmnfhJz6gQiI+vpMG1SmknKkQgLcFxX5YEMdx2EzCbonNQjEueirEX+Fgfk/Tl0YC+pMu3kbJFAIylYFMV1WCJxQHVWzk+sXD+FfqoYHza+BBjvaSP3zk52bnuXztZWit1tKmhenVTSMW4cyeSxE6ga1UDDtGmEGuvQq6ogLNCdUKaFUxwiXOkgy/8y30fiytOn0nNUbPdhpa5y+z7s6+NwlL0f8p46/ICkOJAemuzlIuRXBFV1ORNL6Yo2Xs0E6TTKz3X8SFljKIFjyhqk8vpgHdRh+PB/5lse/jPkz/xAH/TnMhjCYhc3BcVtkhM3EFaJCOXKj1hN9HKMZ5ms6ZUDVw4cjAMH5UP6aB/q2/xtDIjavcorRKIl5CUkbilD3fc5smXYqZy2UIGcK8FdIvb8W3n9N3ljmh6WHhzOAAAAAElFTkSuQmCC\" /></p>","thumbline_image":null,"link":null,"added_by":1,"created_at":"2022-08-30T17:11:41.000000Z","updated_at":"2022-10-10T17:31:37.000000Z"}
Slug: saifee-hospital-mumbai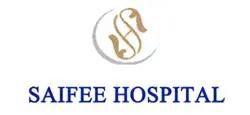 15 / 17, Maharshi Karve Marg, Mumbai 400004, Maharashtra, India.
Accredited by
Saifee Hospital is a premier healthcare destination, inaugurated by Dr. Manmohan Singh, ex-prime minister of India on 4th June 2005. The hospital offers a wide spectrum of the latest medical treatments to every patient. The hospital has a cutting-edge infrastructure and modern technology. The Prominent, well-versed team is available round the clock for any type of emergency. The staff at Saifi Hospital ensures that every patient receives the best treatment at an affordable price. It aims to provide quality healthcare in every medical field. Saifee Hospital's core strength is the well-known slogan "Prevention is better than cure". The hospital is based on the unique philosophy of providing world-class preventive, curative and holistic care to people from all walks of life in a safe, ethical, and affordable manner with world-class infrastructure, highly skilled medical professionals, and state-of-the-art medical equipment. The hospital consists of 257 beds along with 44 ICU beds, and 9 operating theaters and the hospital performs over 10,000 surgeries a year.
This multi-specialty hospital's specialties range from simple daycare procedures to acute care emergency medicine and complex cardiac surgery.
The hospital recently added a highly advanced robotic surgical system to help surgeons perform complex surgeries.
Saifee Hospital From time to time conducts wellness programs and free camp checkups. 
In the 2011 Mumbai blasts, the hospital provided free treatment to those affected people of the bomb blast.
The Saifee Hospital is Green OT certified, this represents the safety bar of anesthesia for surgery undergoing patients. This gives certification to many other factors along with surgery performed under standards of high quality.
Saifee Hospital is accredited by NABH (National Accreditation Board for Hospitals and Healthcare Providers).
Lasik Suite is available to Microscan visum excimer machine 500 and Phaco vitrectomy/emulsification system state of art constellation for cataract & other various surgeries.
For thyroid cancer patients, an isolation unit exists for treatments that use high doses of radioactive iodine.
The blood bank and pharmacy services are available for 24 hours.
The transplant services available in this hospital are corneal, cochlear, and kidney transplantation.
Royal suite 52 contains all the high-class facilities and the utmost care provided to the patients.
There is the availability of a special clinic for Genital Uro Problems in females.
There is a cafeteria, where patients can order snacks, drinks, and meals.
The various areas of Excellence are: Bariatric surgery, Plastic surgery, Cardiology, Dermatology, Endocrinology & Diabetology, Kidney transplantation, Uro Surgery, sports rehabilitation, and Advanced Physiotherapy.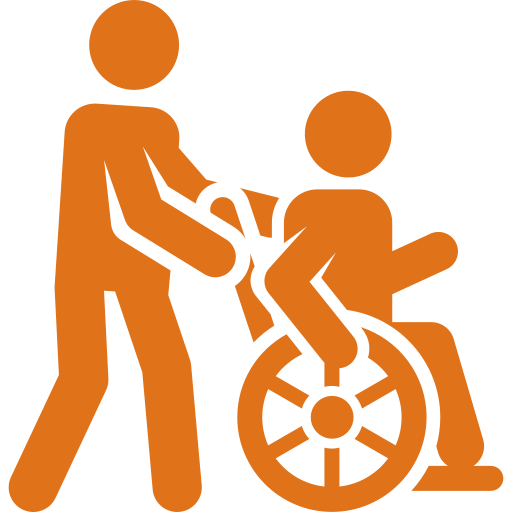 Wheelchair Assistance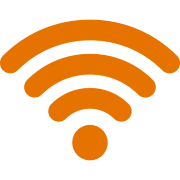 Wifi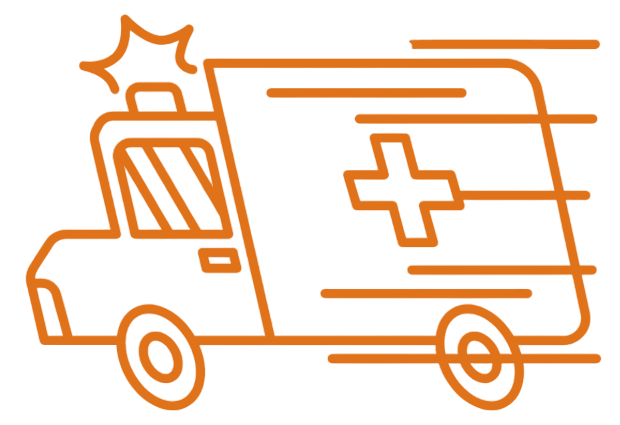 Emergency Service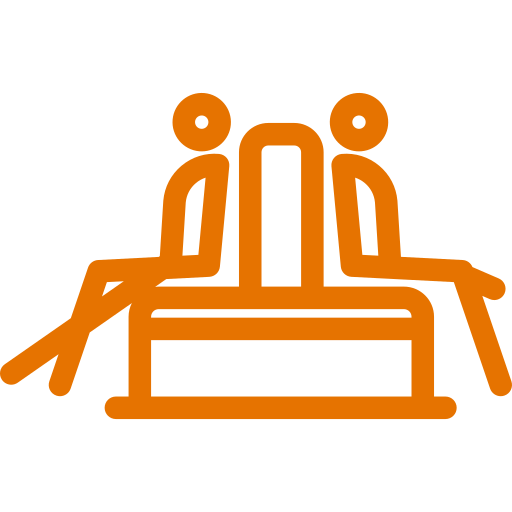 Waiting Lounge
Popular Packages at this Hospital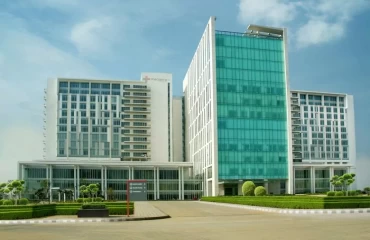 Dental Package
Benefits
2 Days Hospital
5 Days Hospital
Bollywood Smile
View Details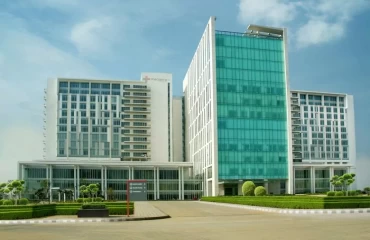 Weight Loss
Benefits
Healthy lifestyle changes
Reduced risk of chronic illnesses
Effective weight loss
Visible slimming results
View Details
WeatherDetails_Section is static
May I Know About Your Medical Needs?
Our world-class medical experts would be happy to assist you.