App/Hospital/Slug/Page.jsx
hospitalDetails-id:51
{"id":51,"slug":"metro-hospital-faridabad","title":"Metro Hospital, Faridabad","address":"Metro Heart Institute with Multispeciality Sector 16 A, Faridabad (NCR) – 121002. India","content":"<p>Metro Hospital is a multi-super specialty hospital that was set up in 2002. It is one of the largest tertiary hospitals and is considered among the best hospitals in Delhi-NCR. It is owned and operated by Metro Group of Hospitals which was established in 1997 by a pioneer of interventional cardiology in India, a recipient of prestigious civilian awards such as Padma Bhushan and Padma Vibhushan. Dr. Purshotam Lal (Chairman), with a vision to provide the best possible healthcare facilities to the people of India at the most affordable cost. To achieve this objective, Metro Group of Hospitals provides international healthcare standards with the latest and state-of-the-art technologies at very affordable prices to patients from India and abroad. The premises is spread over 8 acres of land. The hospital functions&nbsp;as two separate units: Metro Heart Institute consists of 90 beds.&nbsp;Metro Multispecialty Hospital accommodated 307 beds.</p>","mini_content":null,"credintials":"<ul>\r\n\t<li>The hospital is equipped with advanced operating technology and also properly working CCTV to look out for the environment in the hospital.</li>\r\n\t<li>A 4-year child was saved by putting on a pacemaker in May 2015.</li>\r\n\t<li>As stated in the patient survey, the hospital has been described as one of the best hospitals for open heart surgery in India.</li>\r\n\t<li>Heart patients are to be taken special care of and treated with Japanese techniques.</li>\r\n\t<li>The hospital is well known for its special heart treatment and its successful heart surgeries.</li>\r\n\t<li>They provide not just curative but preventive treatment as well.</li>\r\n\t<li>To ensure safety, their OTs are equipped with AHU and Hepa Filters.</li>\r\n\t<li>Key diagnostic tools at Metro Hospitals are CT scanners that give a high-end imaging performance.</li>\r\n\t<li>Cath Labs are set up with fully integrated imaging systems that help clinicians to size small vessels, open arteries with precision, place stents, and in other clinical needs for interventional and diagnostic angiography.</li>\r\n\t<li>The labor room is well equipped and the CTG machine is used to continuously monitor the fetal heart rate.</li>\r\n\t<li>The facility of painless labor and Epidural Analgesia is available.</li>\r\n\t<li>They have 24 Hours Trauma and Emergency, Radiology Services like MRI, CT, USU, Blood Bank, and Lab Services.</li>\r\n\t<li>They have 72 beds dedicated to ICU in different sections like the Neonatal Intensive Care Unit, and Surgical, Medical, and Cardiac Unit.</li>\r\n\t<li>Here are some of the departments of super specialty: Cardiology, Neurosurgery, Internal Medicine, Cardiothoracic Surgery, Urology, Paediatric Surgery, Critical Care Medicine, Nephrology, Endocrinology, and Respiratory Medicine, Minimally Invasive, and Cancer Care.</li>\r\n</ul>","location":null,"status":1,"image":"hospitalimage/Metro Hospital, Faridabad M.jpg","logo":"hospitallogo//GNB31D1It0NUzlqsn2DsVwtfa6Q4yQDSQd1urmME.png","meta_title":null,"meta_description":null,"meta_keywords":null,"city_id":10,"banner_id":37,"department_id":"[\"100\",\"98\",\"89\",\"66\",\"56\",\"29\",\"15\",\"13\",\"6\",\"5\",\"3\"]","diseases_id":"null","problems_id":"null","success_story_id":"null","special_feature":"[\"62\",\"63\",\"64\",\"66\",\"73\"]","rating":5,"verified_badge":0,"quality_approved_certificate":"<p><img src=\"data:image/png;base64,iVBORw0KGgoAAAANSUhEUgAAAGQAAABkCAYAAABw4pVUAAAAAXNSR0IArs4c6QAAIABJREFUeF7tXQd0VVXa3be8kh5IoRMQBITQBKSKiICOoGJX7KIo2McuKoqAMnYEK4oKCChgwxEFKSJFeg01QCC997xyy7++U+57CUGxzfivNW/GFZLX7jv7fG1/+3xPwf9uf6sVUP5WV/O/i8H/APmbbYL/N4DYgLJ9Vrc4T2JSklmSExcw1UR3pLupS1ObqFBB/7csIGjaOZYZzNZUPUd16aXFpUrxgNFrK/5m637Sy/lbA7Ltk95DNbNqXHS0J9W00Ngw7GhVVQBFge0YtwKoKhSFfxRV1UB3afQ3VYFtA26vq1Sx7JzKqsDP1TXGe92vXb/u7wrQ3wqQ7fPPaudWlPsUq/omXVejAkGxbAQCCAdaZJX+JX7nYPD7OFD0GPk7fyx/HvtJIGkaorwqqn1mkW0Y03x+++MzLl119O8C0H8dkJ/e7x8T6y55M8KtXRQ07ThyO3xh6dJowUNg0O+hRa5tGWzRnefxxT8BDAla2H26rsIbGZFbkF/xUYcR3z323wbmvwbIjo+7pOqqPU/TrNRA0A7b4WEAhFuGWHDHGsItow5Q9YIhH18HKG5hClRVRWSEjoqq4AYtMubGFn0+OfjfAOc/Dsj2T3oPiHNVzKny2SmmxV2N/K+uZThWErbgtm1C1d0cQFuFN641/JVH+WuoKlQt1rbMcva5pItz3Fk9YLDHiPgjgSSrcelaWua+jBFdb9x45D8JzH8MkC2zO7WNUO3lpmmnWJQyyUVwfD93UezvYZahuaLhimmOYMVRWGYQiW0vxIFtS5DYIAJxLYdi7vsz8I/BbeBy64hM6IC8A2sQm9wCttYUdvAY+7uMH87r8+gfSgJEfHEeJzaJrusI+P0bco8fu6jnqC2F/wlg/iOApM3t+KllWleYNkchHIxQMOaA2LbFLACwobpi4I1IxtPT1+CivlHo1ikJUVFe3P/iPrz89OWY/NI8dO/cCM0b2qixItC/f2+MeXgBzuvTDCnJFpIbN0DTRpHMcmzLQnTjQdi8cTk6tYmDO6YxglXZYWCJoC82CAdHY9fq8WhWSWHpq6cN+eahvxqUvxSQPfN69PYoVasra2yPdAdOBlTLMrh7ccc0R2RyKrIPr4WvvBKJiRHYsj0HPS64F198uxGXnXkUnqhYjHlmK959th+efHkNnr3rDOhRbfDyzB/x+D0X4PI75+OxGxphZwZw1dBmcEcSuHwTVFdqeGfRXox/8Aakrf4QrTp3Q2SDbvCVb+cZWFj6TGBQXJHGRPdFRLjKjh/M7t7h4u//Mjf2lwGyc3bqYtUKXGpYdTIjsTjSMsgq4lsPQ1nGMkQntMUV9y3F7XfcgcMH1+PWwQbe/3c55n9zBAO7xaBNy1jcdHkX3P3sKsx4shu2bs3AuVc8gOULpyGjUMWoy8/GvRO+xKjhzfH5suN4/pHeMEyLge2Jbo6vFn2Ldqlt0b5DD8z5aC5SupyNXZs24rZRZyG+WS/4Kw7BCBYzy5Bg6DrVPGQpFlRFhcvtQnlVYErTXnPG/xXW8qcDsvnTHnHRweod/oCZQsVbrTQ1rF7wxDaFZRkwfcUoKKhAUIlETKSKz77LhD9g4eKz41FlRiEhzoWu/S5ESf4hDLt1CRa/0gPXPrIVX7zWA1vTSjH2+b1olODF19N6IC29Ej+nlePy85rgnJvXYu+SYQgalEfbiEzuj5E3vowFb12OH5etQcOkeGQb3TFxyixs+eoSjJ14ABOuseBp2gkxUbzSocKSrp+KTGFmDCgqTmtqajbsqcg9+9xzVxl/JjB/KiC7vhjWQivPOBAwLC+cIq52zLBNA6ruQkSDFjiefhAJiTEoLKrCyq3luG54S3iTU1FsnI4432qMnbQFk8e1wjWP76EEDO8/1QmNG3lR5VcQE8FjjlwglihIl6MoMCwNLs3ma6WqKCioxlUPbcSa+TdgyPUfY9nckVi1dB1W7FEw6cEeiEtsi1a9X0GT5Cis/vx2KNARrDkOTaOUnGdi9J9KF6KptNWguVxFe7ZubNPzqi1lfxYofxogW2Z16RPr8a+v8lEuKyvq2mDo3njENumGspzt0N0a7pu6G9cOaYgzO8UjP6cYDRIb4JPvCrBiYyGO5gbx6dRUNG/khU4LoKowTF6v/PY6g1MqLpcGMpiPFh7AdRefgUcnL8cj9/ZH67YdsXThFzhS6sHY6zvBcvfAtbdNwZvP9EFkYhKr7J30XNOY9TCjUVV4PG6kbT3QsvPI74//GaD8KYDsnN1tpIaaxcEgCxgnFnmaC7onCqa/EkczK3Akz8LFw/vj0anfY8yFMUhIjMN36wuRnmPin9e1gGmr0FWAkrJTqsB/oeirr86QgB7NrEbrltGoroxE/6s/wYEVV0KJG4wd30yBP7Y7th/Mw6GjpXh10nUwq9PZ9aiKzVwWr5l4FqZF6sGDe/JTzxiy4MAfBeUPA0JgqLbvc8Mwa1lGeHob16If8vavQHRcLNKPVyIjqwJ5pUCzJBcKyhVkFZl48PoWqPApiPRId12Hm2Kuh/B2Q9e8UL1xUF1x0PRITi6qFqygBcuogW2WwTL9UBBkwaCWVdUFT9VA7m752lyMODcFZkUZely7HM2SIzD5kV72wIF9lQMbV6BBciziGjWFCvqc5CqJxBR1kwLo0RHYv/14+z8Kyh8ChNyUV/evcywjjM6wbRtRSZ3hLz8C0/Bj4swMjLs0EU2bxGLFxhJER7vx7MwsfD61HXNB5E7CWVva2VST0M/IpJ5o0LwTADesQB4CvhzYNcUI+qthmQGYRpDVGbAtWCYFEx2K7oXqToLmbghNtxH0FUOxC530NrzO4O4I0DQVdz6+GvdemYzTunVDpFuH6lNw+gWzcNWFKejcyo1bbh3IGGSZJXLmhccW2+MOpq3b1eaPuK/fDQgFcG91xrFfihk+yw1dtRDdsCW2b9mFPRkBDDwzAVERKiZ/lI1X7m8FMixOIgoykGU3LkQ36oLENudCsfNQU7wTtr+SAWSZFizLgm2asEwTtsV/0t8s04BlGOxvpmmyBolpGDAILMUDb2xLuKOSoSoVUDWfeFtysWJRVQ0ej44vlx/DC9M3Y+uP0zD0wntw2yWNMGhwVwwc9S0O/nQroCcAZj73CAwM/nwLKlSvB1t+WB7/ewP97wKEUtsof2WO37Aj6jKwZBmwTKiajsM5QeTmV2LZFh+mP9QGb39ZgLcX52DNe11BPJaz00R2ZNsKmna/HVGxCgLle2EZ5Wzn0wLTazIgjACzBIOiMwNDAMEAod8lKPzv9HzTpP84eASkonnhjmuFiOg46O5q6C7yaxQPKKWlGKFC0zW8//EW+2COotx9dXNc/+h6THz4HAw8ZwTWLpyMPhddgFiW6QGWQnVLaCn9ul7oTXqxMUD+7bfdfhcg++aecdQXMFOcvoSzoDYapV6NmoocqMEyVBXtx9zvizGsZxTGv5sJl0vHu4+3EVYRMntyMY1Sr0dsYizMis3sc9Di0w4n0GAFYZo2X1By+PQ7WQL90zBgETDsJweFUmt2vwTRNFmBSODx1xCvb9twRTeDNzYZsQ2JmORpNNvwmgZdU+CKiMDjj87H7WOHomWHy3DTjQ8iRq/Av96YBM3ai9hIzpUxMxP8HK1LUWHRssROs4b9Njjkiv6GZ+2Y3ekzGMEr6iv6VC0CZdUKLn98Fxo30DDjny2QkBCJZ97NwLX/aIbWTXQGigz45ILiUwYj+fQ+sKo2ABSEbfZ/3o8lF2ULYIRrkjtesQzhqmxhGQRKsB5QyMVxyzCZCwuBQq9FANLNHdcCUQ0aokFSJKsxbFYQ2qxqz8qrQZNmPTDq5kkYPfpaTJu5AhNuiccz7x/D8kVXOg0zcmEOOKqCYweO3ZvSd94bv2F5f5vIYde87j2VQNWmcDpELq7MZHxV1ai0Y9GsgYl9x4Jsp7Vt5iaqUMAvm08aUs5+DK7gNlhWGauKa91sbhEECpkCWzyxsMxIaCFNCuYULwgUAVC9lhIGimkL98XdGXODLCZRweqBKy4FTds2hUuzYKs6q4HoVlpl4rV3NuPBGzti47odGP38IWTuvAuqbQKqG1BYL0EAwsgB2C4Vsz/cnHLT/cuPnSoop+yynhk0SL9hbG5lRXWIKJSsLVQdDVIGo7pgA5b+lI/zurrQuNtN+GbRB8w99e0SJxacg+GKboSU3jfBKlvD01IK6LInLn5azFeRpZjgcYnvbAeUsIV0QJEWchL3RRbCg74ERbwmuTkC3TQY+GpUEpq2b4foWLIWfn10iZrLjfff/h5PzEhH+pbRiGpwLgKV5cjc/SVad28vel0SFP4z6PcXuZu8mvinA7J7dqd5hmFcU5ebot3VrOdYvDh5Io4Uqph8VyrmfHMY0z/NQtNEF+ZN6QRN9jcARDfuhiYd+sGs3AwwejvUpCIrouAooOC7jBZKWks4KCzG2CLl5XGBWUo4KCL7YvGE4gozLfp3PTElDBT6TIo7GkmntUFS8yZOFkWfI78siMjoPsg9sgmbVi+FEdcRj0xahv3bxiI2ShRR4auvKTi8KW1CmyFfTjwVUE7JQnbO7XyaZgUOGRZf2Vr9DE1DSZmBFVsr0Ts1Bm2aRuJong8tknWQ5ZBLkCKDuJShSGgeDdQcD4kVWEIgYiL1LQgUJzjSmjNUBChh8US6rzBLIesxgjwjM43aKXEtUEwZa3gGZhNIMiEQlsJA0T2Ia9IKKR3bOKkxbaKjGRW4evSnuGJYU1j+GgSim+Kxh8YA5m64PK4T1t1WEdz6/bKkU0mFTwmQtLkdjwYNO6UuGLxiVfHzjiL07N4cEXEpaNDAiwcnfY/HbmzG8nSZgMS2HIqGyS6oZg6nsx36gQBhzGAYR6XV+VA2i/EsyDPLoMUOiyns3zaLKcQYsPgiQHFS3zA3xt0epcfkAum1edDndU7IfZHVEREa0+Q0tEptT/6TBXnmm9wuZGw7jIHX/xsZe+9CVUlTbP73uzj72ougkonTyrIMkW+onON5y5qe+dGvZl2/Cgj1wDWjfE3dtmt4p49Iv1snp+PCAcn4bFkuxo9uhZ5nxDjZVHRyKpJbt4TlyxL5OgHJeoKh+BEm1eEg1gWFPhdPe9niO+6LXBAHihWDLNDbDBhePPIUmCdtPH3m6W+QASJdmaxRTgDF5oRmg5ad0LJTa75R6OJ1Hfc88DUefGQwWra8CKvnPorxMw7hvtt74uob+oQ2FHtjG/C6EN98RsOysrKSX3JdvwrIwfmpR6v9ZkrdHji9iWxxkpN16ToOZfnhdutolhhKbfWIBLQ8czjssk1QNJ1bDbMs8daME5LpYl2WmLgrLnaTgYVA4Ytbj6WwxQ7CNsXCs/pExBcBCrkoZhEi1nBAeOVfLyjSemCjeY+BSGrSUCQgRGBpyMvQ8fhTb2NzuoKfv7set927DHPnjgQClCHSxgklJ9m5lbuadX2ny+8GZM+cTh1t29pj2XzxQuoQHTHN+6Ps2CrqCYj7QosZEhOoaN3/DtglK1g8UVgfgTYYBW6uLHRoEwYUxQ8bdph1MEuR5s/eyWZVPrkvCQqnUijtpTqDux7itxh1IjIr7sJo8QFTuCtJu7BCk0CWoEiXWCfQBwyg64UXUY+dJSR0XZs2Z2JHWglGj06FbfeCL3835i5YitvHnVsLDGbRqoL3Zu1MueOxk6fBv2ghaZ902WUYRqoTOwS7GdPiHEx7exEuG5KC+Ei/I2oLz8AoM2p65u1w1axhMYKIO5tRE6TD1RwpKLMUlvYKRSLFEukWHNVh7cukQM/TVLaKbCeyXokVZD9ttvCCOiH6xKbsi1fzFMApFedWFBaH6HESgLCYQiCybcBex0KJz4NzrxweVpUDttYAZvA0fPP+I7jlhRzcPqoTpk4eBo4yT0TIzdIG+nlb5hf9L1586cms5KSAUN0x6s7CoC9AWZKkmRX2onHNz8A/bvkasyecjsRWXeErOwozGHCsiFxSVFJ3NExSoBglUFQ91EMQSg7OHZE1SF1UGDB14gmzKFu4NVoc+pAsXipOMGbxQliKrOYl4QhZNDJOS6a9vPCsRVCeBJTagd6G0aANeg7s6qxpcYWBAYPfRKf2SXj3/RcRH6cBvnQoRh6/TgEGgaO4VWiNp5103U96x645qTNsyxpXV6ZDGemsr3MxrF8jbN5bhW/XF6N9Cw8eupElYXy32wpa9LgKSulaQNN5gBYUt6pRsA51/Zjps98JEBHIhftilin72Uyzxd6AZTsiG+YBniyAYgsJGsgCiB4hqoS5IEHBUMwQFsEthFyc4L9q8V4yBeY/OfclqnmREpdVGug1ciSpUPhnVgBfVQBa9PlYPO0OvLqoBE9cn4x+F52PhvFu5xrYNVs25i/e88CND656rT4rOSkgBz/rVuDzBRPDAaHw1LjNOajxB1FVlA7TV8BY0d3pPqS2JWUAX+iGrS+A106DYgdZI4coCCqquMvij6nVCXR0vOTOQq5LdJdYf6OmpiVMo/qEz2ArARh+bj226XesxwhypbauWzhyLAMpLc+AGRDPZxiS5RNJyVNfeePWJ363LWiqaW/7+SelTfMIDgwDxUSWryEuvOJs/jT6mxqNJR/Ox7vfBTBzxjDodhM8NWk+pr8wzCFFOSAWKv12RkLHt1udMiBpc3ufDqXqgJR6OkFaAbbur8ErC2vw5PVR6NPnLBTkHIDXZTn9DPosTVNHQilfz3gsyXGxna5S9sUzLKmDCmeMHQsR3TiH+1Q9KDiWBdPwOQvAMiWW5wtSkSwiGGAZFGeJbaiKhWffy0RepRtvPtic0/GSG2O+nWJRaPez+kUmC5R2KDbuf7OQ9c1fubeFQ2LSa5eWVqPL+RchLo70HHxffz1nKc65/AG4rGr867nn4E1ugYfv7ssITYabqJ0opXlj7p5GDz+zLr8uKPVayL7Pekw0AoGn5IP5bgYatrsMRvk+HE7PwI+bs1nNMeDMBNx7TXNuHQDiW4+AJ7CR+FKQe+I8kFCmy38zYIRKxLEIHlNYk0cGesl9ahEoPJ4D0/Rx8xcfTvJPRJcYwQADhLsomzG1z7x7HAXVbnzx3sXI3LsDtsnjnKRiGDgClPA4QY/RCIzpeYiLj8QL41o6dY2sU2gjHCjw4rLrhzJXSJeafrwCI66cjcIyE9de2gFvPH+BKED5dTFGgD63bePFt3eMe+qVTW+dEiBp8zpXWhaYOilca7tpdykOZlQipUMqGibGoUVELhrGAKYtBdMqktufC6tkqyPPYbWKAEKSiKwfLeJFvZYile4OWG4UZuc7FuK4DpbSEhBBbh2slWuynT3lwywczlfx3dxLYJoacvbvgm2FAKsLCuupiJjDwHgjBy6vB28+2o5pu3jSIOMJTyCycirR//JLEOHRGci00Lq3AUy9ParLKlBy8Ess/CETd9/Rl1knZ625O9ybXrG7x/BPO58SIOkLu9mUXfEaQWZY1MCJQklJMT5akovV2yrRr1tDPHpLCu/8kcwmqjmiI3xQLB9UjVuGornYAp0Iikh1BWXCg7eod1S1tqUobhTmFDLhQriFUK1hkWUE/DCo7jAJDAuTZ2Uiu8yFJbMvQTBAwVlH7qE9LNXlYMrml2h6ydTUNKGrNu5+9Tji4iLxyoNnICgKS8rUODkpsjnBm+VaTXDukM5QyNXZNlatOornXlmJswZejBRtNb7fpePz985nFsZu7K0tKvThbT/rBA91wh/oGJkbvu/Zk8MPy3iborI4Ey3a9QHUSJjVe3HkcC4aJXqFXEdBwmnnwyj8kbkqGSekkK1+S6HaJBRnQtkXNYjC2qKKG0V5JTBNPwu4MushqzD8Pm4d1M+AjckfZOBwgYofFl4FM2hwOsX2IPfQbtgGBX35fF6/OJZikVTUwl0vHYPb48LMiT0QCBAJKXoyREgyCyLceVVP4KzdXY1bxo1wFly1LWRXdcPGb97B9oIOeOzOLqgp3Y2YGDevm1jYC8Lt0tDlwi+7HThSuiPcSk4AZNfHnWaquj667sklWuTPVxdj7rd50BBEl3ZxmHBnG9qUPDW1bTRs3h3BsjTurkRAdyyF6JJ6Ygqr4OUZESF45tkVjynspkWgKL8UFrkcsZvJTZF1GAECJAiSGEyeeQRZZS4sXXAlS32Jt+L5sQs5B3ayGBJydzIl5qCQynHMlENo1CgOrzzSGYGgoFJo4cldUQFKVsLAoH4KT4kzs0rRbsC5aJQYweOirqNgx0bMX5aLL1YXYl9GAJ/MGIoBPZJZ8saoHdHj+feagomj7v1hwi8CcmjRmWn+oHUGe3FRPdOCRSV3Q3RSe/jKjiFQshOb0krQtV2s81quyEZwadVQzWrhnrRftBSm1qCaRKTKoVqFdayc+oNbigfFRRWhGEILI+KG4a9hhOJzM4/icD6w6stRsIK0gNw1MHfqABKslVXJGoNixtgXDiIqJhLvTeqNQJBTMbyTGOSvJa3CJGvkqTKrdYIB7CxogEtGEHXCicipM7YgGPBjzPVd0CzZC7/P4G0E8ldGELRPiDXYe6hs+9mjvu/+i4CkL+pe6jcQJ+TGbGH0yEQcySjGXZO3IamhCx882Ra2KxqaJtuxQHSjXjCKfmaxgwdqriB3LEXlAFBAlyJm5hUZKMI9MXB4EiDrFO46PSgpIQ2WcDmmASPgZxZCDadnZuxFVqmOpZ9eCcvgVuVweqwf40HOgV1MsSJjiLQUt2bjtolpSEqKxfRn+zChN0uFSZ1Ciy/AYK6L6BaLKBpe7RM9Q9bz9cYAxt5xtlNIWmgJ21cCV2wTaN54WL7jCFQe5b0hR6Jkospn5bQc9EUzOgsmQanlsugAZkJ0TTm/V1TPVDd44nHvc+vx+hPdoSsWdmV74C8rwZkdoxx3E9PoTPjy1kOjaEUFIANGgCLSXioiWaCX1iEAqZVpCZpFBnlev9QGhLkqclNWEE9P24P0PAurFl/F8n3WrxA3CYoNHXkHSVbEkwIJClnGmIl7EBkdgQ9fOQ/BANUxvD/PgrRJBCUtPOe+ZO+9bi9m+YYiXHPzUNJgM26tsiqI6+5ZDr8vgDGjuqA6Jw1XXjuQyWNlP4f9BGqS+32RQD/rBSRtUb8UzQ4cJd9bq1WrqHhz3iE8dltXRCadhpdnfIMz2iahV2qseJwKd3QKzPL9TEpDVblcZJ5difMWAggiGrl18PukRRAbXLd4ZBtDj2AWQoUhW4xgAIpt4MlXdyCzWMHS+ZfzfN/mvW9qgNGNsfZMxaIj/9B+J0uj1yDLuOWpHWjcLAFvTjobAT8vGjkYvH/COTApJ6LCjgsppDuTja09B0uROqAvGsZqDEhF9SAicQCWfjAeD0zPRdczGuLtyWezbFNmafQ6qm3gqqc3N1m1qiC3XkD2zuncWfV6dobT7VJ84NJV3PviAew+VIHeneMx5T4WZvhNcUHTPbBqCtiCuqhlRiJkXdLUKldviA5jeBbGDvhrnP1l9IrqcmoYRzurRaC0zCcA4a5j/MtbcSjHxOqFlznuiYNAEtQQV8aPKbiRe3Av3+V0ZA4WRj+1HTHxMfh42vkIBoNQabEd6yGqnh53Yj+FLKCWGM8ykZtfDTXxdLRvG8es1jQVjLhhMSzVhbmvnoOEOF00xYTsiNoDpsk+77/mZnd6+Z1tafUCsmlmp/6x8ZE/Od1B2m6WhYZtqC1ZCUWPhGEEUJW33tEzMXW5FgHLXw3brGL9cEaZqBo0OnUkA7fmcnROMrZQVm2TeFrnVT63Jv58XgNxlljRPCgp8zMdLy3SYy/8jMwi4Lu5F4tgyZ4sLIL3WOi6LHK39B6KG7mH9rEdTm7j5sc2onHTBpj58lAEKZsS/JQM3DwVNlh8oPJBtXnKKwvHurLVsoogDhZF4LwBLRkDTZssEDkAcREaAtRECRah8Ng6OyqCakepsDSZEG/iW/vPf3PBEV5mhBRe/JfNc3rcFO1VP3SaRqIp9fOuMjz6+kH4DAWtGrlw1bDGuPrCFnwnMgCiEKjIA2yDAyGYWxnQaaHJWljsoODO/uOFo0wCSNtEdYC8jwhJqTBXdS9Ky2qgKCYem7IeB7MCWPXpxZzL4r5PfBpBMjJGWFgLi4XcQjTVwi2P/Yzo+BjMf+cSR6QtLYNSWVbnUJHJ6gWDBWGujJRpsFjQMC2xz2/i2y0B3HRFBxZvNFXD1jXrcffLxylwo6wyiLuvb4d7rm3NezOsNiJbNvHUm4dvfH/xkdn1ArLr015jXarypkxFGWKCxtCYWwEChgsj71uL797px+luVlVHI1CeDRVBJ8NiYULWGLTw4lwFA4BV79wiKJ5Qv4Q3sQRowqp43UJuz4vKGj8enbwOxwstLP3wfJ6xOEAw7WdtcGhpmYKe3s+NoiMHMPqJDWiYFIcP3hjBVPIcAIoVXIXCQJTprhDRERiKaPOyeqQegbc/YGL+D2UYd1NnRt/Q+fkta7ei1emn2XExOltC1ipmdREHmLXALRMvfnT01mnzjs6qF5B9C/uNh2JOkr47PGMJsbYa0jNK0TYl3qkhTDMC/tJjXKjMzpnLDIsvlK5riD/9WtYcYiDL062yWAw7m863Jt/6qq5zN+ZyYcHc2fDEdcWlF3VnxZXCArdF+5kdo2aVMztWHeKLWFnNMj4NV496HJrHhYXvjxTnDvkSMCCEeIL1VUQPRJGKepuAMxgoJ1Pdk1t6+/M8PHJHF77osHHfs+vwxNguSIxVQg0qxoXJPguPZRPeSX941pfZL50EkD7jFU2ZxBeN7zhH3FBnCkIoVQUMwwN/aSZbIKpNQuwury9UzQNLIQLOEHWJqFWERTgiB7ZFQ3Q4LRAd/H/0pZ14/K4eSGjgOeFQEH+KxQo0I+iH6aPgT0IHzqx63CrunnoAjZokYuZrw0NWEVar0Huy+sJRtUjFvRA/sBbxyUHxBy28vSgb/xyd6nQkNVjs+JxUQzKWQLgreh+WZSk2nn3v6MkB2fU2NroXAAAc3klEQVRpn7Eet/ImE1LXM3IiNI0nbLgLBbCADn9JJjs6zCyJgilzRbzQY00qzctU7U6KK8+FyyJQeH1ZJ/DQoOLxV3cjp8jGJ6+dzSthSeHLLcV8Pa+YiddiVEqAF5CUGd7zr4PwxsTgs5kXwzRC6TzLHkUQYkkMbQQICxGyIiboJi9DfXXbQpAVi1Jlz4tDem+KIdM/y8HDt3VgDIJT60h2WFogeQiyEBHYya0/9uaxuxYszX6zXgvZNnfAldHR9qcckBDzKmOJ0z0MO+1KfwsENNQUHYcijkMwEES2xfULbkAjwbURCtSy/nD4K77TJZtL2dBjr+9FZoGBpR8OQ0mJnyuIwo+khZGDtBCGr5pX8AaRdyrueuEAEpIb4KNpFzhHIBzrD1NH8hbwiaAwTbGgTggUoj9C7isU6CuqDMxbcgSjr+noxBj5WWS8YJbC3FWoJawpJibPLv6FoD6vb7/IaG2tU4fUarXy1DL8vJ7sl1DSUFmQzcg7WYkzS6D/UfGnCUBES9cpGuuc1pUVNLm58dP24UhOEMveHwhLc6OikqyLa8H4+4YaTYzXEiQjgUHNqbtf2A9vdAwWzhwOIyg7mnKTcfKy1q0+UOQGYUUntxSmZmGBXmZfBvKL/Vi5IQeXnt9K9Op50JaqSd40I0CE4lJkWfQhpszJ+ceHn2curddCaGRSbEL8LpZ8iBOw0lKimw5GZc4KJq2UFkPBm7J/KoQIECNAqWlouo9jKTS7hHUJhcsS1btzeFJcDZkyxaAnXt+HrCILX08/C6atseBe5efTFML7JkxgLVhfScFTTTNu0h5uGa+dx0V1LNiTG+WAUEXP2/ic3HRuwoWxjSHdFwMlZCnOwSBKIqgfY9vYu68IOSVB9OsaHyIh6XX15jCr0kVzSiQPjDkmtYzBNs4jMzK7f7GqYHu9gOz+tFfjqJioHEadyIFgrLcMeOOaYvrsbRg3qhugBGH4q0RdQVtHQUFOAeAvCzsMKekRSl112HQQE7xOocJPUiYyceA9cODJGQdxJDeIJW/04u1OOlLtcqOKhAwyRlE6K4RvskFFu5bW+67n07hlvDWEdTJlPKSflAXKBILTLHLoGbksITMKiys8RaXALs+RiJ3v6ISpeDTwxfJMnJHiRrNGkdDc8axmiW7cF++9NhkXDW0DGvfEkxUqQhWnt08dxh637mhRUwPKiPhGDzfblbMGeVs11mq4Yp2nrw1SRsBXVYrKnB/h9/mQkJiAm57chJkTu/OMSgCXl5kH+EocqWi4paguD9dV2QF29lCCEkoSOBhPvZnOLOOzF7vygKvprMRT3RHwBzXYdChG3OR5QgrgLGbowJ2T0phlzHrpHC50YLMZRY8+7GCpLHwti2uMyVJCMxwFASazsLqgsFZs2OFT28LEadsx9soW8OgW9hwOoJGriKW05WVlSDz9bLg1P+yqDO72RMeSQDYsBLvdsJPOjpTXCwj9MWfF4PxqH5JkVb1kTTFWrDuO5+9uC92l4ZzRG/HQTe1w9YhW3NpFrMjPzodRni/E07U1ukR98JNQIu2VoIhzCATs028dQXpmNRa/2sNZRKr4GQGpeeG3XCxtZmkuqxe42oQAoQr/7uf3wRsdjQVvnMs+dHhafoJslR9ed8hIvhhcWSnegP+Q5CQrHEWnUWizJJVC63TbQ9/jpYe6seujdPeVTwpxXd8S9gJTP6vEdz+X4ZtXU5EYpzkUPa1HSYVZfPbYfcnhh0NP6Bge/+68HUELXVivg1W7GpTodqg8vgEvfJyFs1LjMeqSNiCKhgd4ugQV5cUVqM4/ysySixlCMxA1lmFxITSjS1jBJ/guFXh8ejryi4P45IVuzM1w5oUXdIw51iPgM7mb4kFAHB0wuB8eN2kXYmIj8PErHAwWmyQfJgpRBxRnVCBFP+7SpBZPssQiSAoBHkel9smtkHy1sNiHF6etwRNj2gttcRDe2A54euoi3DAkEk/OKsHMpzrw4pO6jGF11sadJTtueymnW7iXOgGQtG+HvxKp+h9gVAep1el8nc+L3lcswayJXfD8++mYcE9n9O2a4BSPlBWZ0JC9ZzvX2srCUmZlmkdUqBRDBIelE0OsYvyMIziez+ea0EiNEPHIawYmnnB5UUOAUH9CiAkYF6RwMKhtunD6IA4Y48BkNsiDNus60nYVGRrfLNwqpNPmgZ53K08AhFEqQQ6glKwKReTcLw6hoV6GnqkNWUCnl7j92V2M3u/ZIQKLVpXiq5fOQMBfu1tJn+OVRWWvffhVzgO/CMjGT3p1apLcYDfbOez6NFBdlF1Qg9bNo9gi+gIKq4BDRwp4X+PQtu3QEagtvmbUhVsI2GjUBd/5bo+O8W8dR36JgVkTOnBmVtQkDBSmVNGZNem6FzUBShl50UVAUcy4Y+IuRMd48eHUvrXdVH3CCbJIslIGAr2+iKCUIFAMYWyN2J/s+cIYBYFJhSNV3rzK5jud3NgNd/8bL91/OuvpyzOQgYDJACHw1u2qRJ/USCH0FgeOiEFwKeh2Y9ogn4HVvwgI3Vm8brhdXcP9PbtMR4TAm0lsbwl5EBNCiw9QmFNsV2QfIgl17ecwQKjdScWdxpjfCe/nsqJvzrNtuS+XhGLYZDcat8FGXugRqAmQgp2mLygsmbh7yh4WJD+bNoClpVJAIS2QZXWCwKwrMeJrTyDwVJhlWGFTT1n8cPQETkHv9OhZ08sIIr/Ih2emrsSEMa2FJozXKFw5KbIqCZ44fu2cl7RtXPjkwajsbNTSx9arXMxYNrTQ5XJRa9Fpt8o0mAMhznhQL1wEZlmo7Vu/AS6ajMBA41orhZF/tGP8NO0TE2YVoKDMYkMEmK5W9N4pY6N1CLcUF/VKXBGoqaFuXYAdCLpryh5moR8+35stErWNOSUjhROhYw/cfYrrCKvyyVLo8cxVOYJuYSVhAm8+JlLUL0I0wQ8QmZj+9lp0ba2BdL+OiI4tvKDYHWBClkFWQ/ev32/sHzv1SIdw6wiz0dp/PvDVOffExEVNc9JSMf1GHs5kE9YENSKfSaejqCG1df0eRCI0z4v3S8hCiJ/149mPinC8wMDHT7WCSWmnVMNTEA9TojixhFH0OnwBihkB3DP1AHNv8148i7mpUPexPoUkXWeYssUR4/G4ErqJyl0eyWbOTcDAGl9yYrY4TkfHnYMmLrtxAd4e35FX5yexDEd25Jy7p1ezMH5m3lNL1lUyIvdXXdaG93o3b9Op0XGWsIQJ1rjkVoxNYscMqBkT4rwokwmaCravXImYiLCz57oHuqri6fezkF1k4P3HWzltV4fWZ51HyqrC3pPcG4240F0MhLGTdsLr0fDe051hsvqCN7jYbJIwSRFXTPIFl8Uf03nVsRQOinQSvGahCQ61ahKuUq69aIqCGTM3IcIsxtDeDRxa/lQsg8UZW8XVT+V2OpRb6bRunY1dFyH5e9nmyzP8AauldFHOwgsgeCbDfS3rhfPDaszlbFyzG5FmgePDaRdPnl2Iw9kBfPxECxhhPW/pnhyWWOcJAk9duRyIXNLdU/cxvdScyZ1rZWPU4HJcXJjShafeohXAkOGCPJZ1yR3v/M4XnHtP3ohzahJhNeEpcU1NENeOXoA3H28vhuCcWsyQafvhbCP78qeP0QlSrv6ubav1Q7Lj07MfbtI88V9U9jMvSh+OyXhkz1qo16XQTaSVFCjpWNmP36xEcmxohPjxAhMpjalAFBS4qGHkLpa7V2q9QmoV3mNPP16DTm2j+WJSf55pwrj/D4FCIIqmVl3FPavURZJSK0YQAxD+bQvck1NSIG/8PamfQzO1FDwzdTV6tPCjc/tYlkmdqmWwzwoLo57Lnbwnw/dkfStfb1CXD6zeebVN8hi6MelOWC9C+m52+cLMeRDn4G3amg3k74GYNROWnYUF2LBxgDzVFXLTsHEbzBXJ2oVEexTk2ebgPXfmroijohTZ0RRz1aTDTDuWEnZKi41VcjGHVMt1ha2IBWFVgpAk60rbX4gXX/0BU+46jctJ62RT9cUMaRks01Q0XPJgQUJmeXnxbwYkY9kFS+Lio4YTGDQTilQSTjYTFjtCImnRYRRWM+/D5ejQRLRtZUYg/LqjTJTq97Cpn4x8FKDwjiNXN/IwoUF3CXfEYg5PmflhUhFXRGPMaWbJufBiw1jgls6ln/TZ9NpxQ/B4DuEo4kzQtHHpjQvx6v2t4PVwwpAPKQhV4KHePLeccDDoZV9bWLLy4+/KBp8sVPyihWz7fFCr09s0PUKNFXkmXUp1pGVIMJzGkfS5igp/wMaST/6NNk2E5YSll9Lvc2F1aKo0j1VC08Usk8uBGGNK8URQOsxCRCB3hbeNdTe3ZsEWSFBkTJEukkBxbixuyGwqNGuFpcZhrez7n16Nnm0snNMt9rdbBn8z+5opeX0PHq35+XcBQk/K3XBVWkykdkZ9luEMDnB6IOJdmdqDZ0t700uxf+1PSEni98nAKt2bA6gUR4gkIVxuytwU9VMUhVmpU0RSBkZTeki+yigTXvBxdyZqITasIBTcQ8BwoMPjBLkotmoOtSIySE3Hu3N240jaAdx1TSunBXuqlsFe07KwYrtv1yNv5xN3FaKt6yDzixZCj33yvp7tnx7XaR8djpQfUnJMUp3iUChORiIyMFZ82Vi+Kh1Wzh7GdoYsi1+JUzxKkRz90ZEJCZEEu8/mwZy5I6HrkmmyiCmsPpIACDfm9HUkvyULWRH3GOmoKIzUdGh4R+/FXeC3P2Zj9ieb8fJ9rWE4Ex9qE4XhFbg8bsBawAIMr1tB6q0ZdEr0p5NZB1ubX7pT3pe95rLvGyZEDQ1RETxg8p0n+Z/QjF35PGby5EcVFZ8u3o34moNIig9Ts9TqLvIUl71sGChS36WxYM5dSK1YRlwXgcUSAk4s8ikLIgMjOat0XzKOMS6LXzcJ8thPVq5JCj6UnKz8uQBvvLsOrz1wGothpxIzZByRYNBbvf11+er3lpQO+rX1PiVANn/SI7FLzy65sC0tvLg6ORi8ucWVjXySDwXqj2ZvRLJ9HI0ahD5wbXcixBEsrHA3xUhGVu1TqisKU3HMWnJt5LLYOL5wUARzS+kqr2dqH8emJIW5S8qSRIOKzWIRfRBF0bFs1TG8NWc7XvtnW6Z65LNQ6rcMLs4QZ+aF6E6e0DItBAY+cKyz349fHbR8SoDQRa6cd8kLA3o0fJS5Kcf8Re89nIaQs0mcASU8SBI49NzPvkxD9bHd6NJa9ualpYUFYna0UcpUxWKz/glZABfj8WMP4fGET8NmdUjY31mckCJvZ7aKYHMZLUKDlKV4glsKWeGMWduxdmsBpo5rwdiD2tRIXW4qpJZxsiwBiq4quGd6wcw1O6tv/zXrOGWXJV+oMu3mQq+HhtZKCqUOMSeVHJxpZL5H0hAECOOHVBUbNmdh5ZK1GNKNZhryV3dSVOFeOCD8QI8c38poHLHbyW3xzSHdFH1NEQ/U7AsmZCosJhCxTcTeSBS2IjWWqS0f8aGiJqjgoec3IU6vxP2jWjIBnWMZ4iharSl3gqOSf5NuSq7ZlkPBsufm5zTJzAydAfnDMUS+wIxn+ra946auBykNlpwWPwvIVpGDQCmkpQCxQ2Cb2VAD6bAsLl5mjK/ghYqKazBl0mIMP8vL5JayAeEUl0K0TQulk9tiwNDbcIuh92H1h+ybyF6KTqp7Lmbg1sKzPWfwjThPz66TCS+ov8KztI27S/Hsqz/jxuGNcU53ntrKmEEWEt/qPJRlroVRUyE4ea5IYcVhuGKFn8YgyzMveTpncE6B8eOpWMdvthB6wo/zhj7Vv89pE5m2XBB4Yo87i+rT+uK5R+7HvJXVeHtCNwy9qLdzPptYX7oRb0RPf/2dzajO2o8hZ0bSkDanj8KtUGZZPJ1lNQm7w8UtS7gmBxRJKFJMoelDwv2QC5OjPdjT2TcccDdF51EqKgN49u397Bsaxt/WBg2i+Vcv1Y0ZdEa/cYIbUdFemP4qJHUYgby0rwU3LGZ4iT48peo3PZ/72s7D/lodwV8D5pRjSPgL7V19/U/tUqL6ywkP3BWIdqm7FWZMeRlpxY3w2guXYeEH83DxVYMRESH5Ie7OpICAdlJBYTWmvLwSTSLKMKxHBJOAcjcmvxqC970ZfUmxQyyq3BA8uxKUimyqCYsh/+8cbQhjf+m1/UFgxpz9WLu9GLdf0hhnpcbys+jhlmEaiGs5CKUZKxlI85eXYnifKJzebzRefel1dG6to0NLEmCIE7/MFQAfLavY+cbikl71EYh/mssKeyF3efqY9Ehday7GYopjzPzDvzZlAe6ZMBnlGYfQffiLOLxtPIpzKxDTMMiU8Nx/cfmmvNGCHkwvxL9eWYkW8T4M6haFRJoSqLp4xiUGDTmWIr8qglmKONZQ69CoSBYkQDKmKDqy8vx4/6ss7NpbiJGDknDxoEZcmV+300eCDaL+q0vgiW+GoKkhWJGD7zdWILc4iB931uC9hxqxATbM6kW5dzTXyLv75bKu+VVVfD7Tb7j9Lguh17/00mYJC167rJB/fQOvH9g3BLjisWjmfCz4oQQ/bS/D65POxYjzR6LXef/EvxeORstWp8H0ZZ0ACJf28NQ1J7cCH87fhU0bD6JnOy/O6epF44YuUaPwQsVxl+S+KJhLAlQOSROZFdsAioIjmdVYur4YP24tQUK8GzcMb4GObSLFYE0+nzGctSUZaEzrC1F6aAmy8qrwxncN8PLNNXDFtUBl/mEcyTXQujEdVQuNdydACiuAq57L7VxZGdj9G3BwHvq7AaFXeO+5ga1vvrXrAcW0mR/hx9tUPPrUUgw5rwPOGZACPXogHhhzJ1p36oBxd92NgYNGY8PqcTB9/Py3MJbQfF72N2qBEjjA7r3FWLRkD3bvzUOky0THFgraNtHRKMGNmCgdHo9LfFchtWPp26JV+rZO1q8/cKQM2w75UVYNtGwWg2E9o9G3eyJrcgUDXDBRX6fPFdsKvpJDIF0BKWJSknUUlwVw5YTjaJrsxaNXx6FrGzEHSywlgeELWMZlz+QOKyw1Vv4eMNga/t4nyue9+ES/1AfvP2uX5ecHZiQNUV0dQEy0B5W5OTj/9rVYu+pDPHrHtUg5ox3uHD0A/kBzFBVtR+PkGC5CExbCiylx6F/4AKYWsRVU1QSQl1uJQ0eLcfBIGY5nV6CktJrPYBST22IjNSQmxaB1E4/drlmE0rSxB5FeysZCZ/ucCdli+CXbAGIiHln58i3lOL9vM1RXVWDGohzcdUkc8kuCqK4OomVjN99IUiMmXBWNX79qYuYVmfnmoj+ypn8YEHrzx8Z16zXpyUFrYFp0oobveiG1ST9WibnvfsUC9Q97VPzwxVgU5rmRvv1LPPh6OlZ9MQqWHQnLrOLn+MLSR366iRIAOSSGXpt/k06InwsF4fADlXxiXNikUWfOe2jmrxMz6LvBu4xG+u5FiHMD+TlZmPJxDmY82ROvztqFMSPiceC4j339xrndvKEBOCKOB00YVz+Xdc0fBeNPsRC5G57551ntHrm3735WMzgDyDg8JeV+bN2ShfMuOBfHt23Azp270TI5Ct/tsXDf2L6oKFKxO/0YenVvyne6GEbJrUVM7xEkHZ/UwE2C9GIq6LB/aBSfHEIWfhaQHw2QX1MhACGL0GNgB8vhikzAR4v3YfvBKnRs5UGbpm706+jBsx8VILmhB7ddECkIlVBqyy2Sx4xRk7JGllaYX/4Ry5DP/VMsRL4YBfrpky5OaxTnTWYbXRB48v6srBL0HTEPN1/dHUr5UYy56x9o1uY8PP/IA+g9ZAD69WpGXzOJmqANt0LDZsgyuBbLCoZ0vScDo9Z0ameyqABD6nNtCzFN+kD3NsHezQvghonYKAXrthViQLc4+EwPZn2ZidsvimeWsPWAD51b8XEg8jARdwHA4Rwj77rnCy4JBoMn7W/8VpD+VEDEm0ds+va6L7p3azzMZlK/2m9Bu9kfVNGl/3Qc3nYfKvNr0PH8WTiw9hZ2YFL19sLA8+/D8s/HoSR9G5JO6wsLdDKqwMlo5HSF8NFKtSxDHHFj1Y5twxPXAbFNeiBYsR8lGRtQVRXArc/uxiVX3oLyw4tw58gkLFpZiJFDT0eTzhfhzMHPYNGzTYU6UZzODaszqED94NvynQu+Cwz7PantL4H0VwDC3u+NZweMH3PbWZNUNkUvrOAQTaqlP6Rj2OAOWPfFYlQnXIhBvWn4sQJ/fhYuvm8tli8YiW9W2nh0wgdISozG9wvGYOOmrejVoz38wUQgkOYcgaOMzBPfFzUFq5igOzblMgSry2BUHkZVyV54XBG4/vH1KK1WcEm/KFw3vBmqKqqwcVcpMouBG/6RzKSeIx8/hOIKG9cMjsWYEXF81hazBp50MDdl2+ZtL+ZP33nY/8hvLfpOxVr+MkDozW+5rlPHCff3/6lp4+gG8gPR353z4QA+/nQf3vtgDW69sRduumY4pk56DecN748u7WNRWR7A/c/9hLcm9We99I0r1uLci67B6We/iHULR7AZV2QZ9E1sFce2Y/G6Glz9j+bQ4MZZo5Zj+JCuiFEyMe7aNvhqRRbuGDMcHQe/ix/f6sQ0xS98fAzRkTofhnBuPFMjkmKGqBgJhnPmUVOwemdN9pRPim/IKzJWnMri/p7H/KWAyAuaNnHg62NuPXOcYim6TG95fOBnuj26jQOHS9kc3N4XzsGxjaNhWnH4btEieJudgd5dEpj7KDqejZuf3IiH7uyFft0b8DN/ponopF4YOPJV3Hh+FK6+uAOgRmP7wWIkRgVx1+Rd+GxqF+w/mIcxL2bhgeta4MKzIlidMuWjLLzzcHN8taYMw3pG8DMs8uy6SCLI4xomAv98q3BeRkn12FNlbX8PGPSc/wgg9EZRUWg8/82LP7/w/HZ9/DU0L5d/eJq8I7+xjRaksjqISK9K49jRa/hsrPv8Cka30Bn0oKFi/Ivr8K9HesIQR5XpbKErqgO++up7dGlpwN2wMZIbxtlX3rdCSW3txR1Xn4bYCJsNQNt7LIg+qdH82ABs5BQZSI4X3JqoK5x+BsUeXcHri0s2f/ZT9R1lZcFtTqr1e1f7FJ73HwNEXovbjS6rFl41q1unpO6maSnE/rKKWcxwZzuUDUGmzIp/hxUbi2fbmDp9E3p0bYxBvRJD1LjtwY/r9mL7wWo0T1BRFvDgyiHJuOXJbezMSY2PH0UuKjNx+Fg5zmwfVftbe6TmVlgGy0Fs216+uXr/83OKHy6uNr8JHzB2Cmv6hx7yHweErvYZQN0xvE3HwWclTb911JnnkNuhqZ180AvRGeIzsfqBzyHh57ttPl+R2sLONxlYWPZTDs7plcBc2IoNeRjSN4ktfqumEc4XTMqTS/Xppghs6qEEg7b1xhclm7/eUP1klzJj5SrgT/1q7lNB6r8CSPiFxcXFNbh8cPxDD93T96bGiRHNKKNh31nIJrrJGVbisH34t+CE1RmhofonP59RrwqdgDUMa1+Gv+iF+cUL9mcqL/l8voxTWbi/6jH/dUDCPpg7tW1cix6dE667cnjrW87q2riVx2WjuiY0q0r2KcKnIdStwOvT2jqVvzi5VF7hx+rt1VlL1pd+teuw8XFxeXAnUPvgzF+14L/2un8nQGpda9OmiCwv1ntfMSzp4mF9Gw/u2CGpeWy0Kxq26SaikM9EDE2b5kMqxbB8cUKXZpP5A2Ygv8hXvXVvedam/b7tX62tWBwTE7OmoqKi8NcW579x/98WkHoWg76TLiY21tOgQwtXiwivO8GlGM1UXan1HYFGwCj0B1FQVGkUZBb4syLsqKKCqqoKYQG1K9T/xor/ynv+fwLkb7h8f/4l/Q+QP39N/9Ar/g+QP7R8f/6T/w/7IipyJamOgQAAAABJRU5ErkJggg==\" /></p>","thumbline_image":"hospitalthumbline_image//ntLRjRB8RsbRX8man6z1emNRpxTb8A6ChbsIFcVq.webp","link":null,"added_by":1,"created_at":"2022-08-25T17:19:56.000000Z","updated_at":"2022-10-10T17:18:23.000000Z"}
hospital department_name
[{"id":3,"slug":"related-to-musculoskeletal-disorders-and-orthopedics","name":"Orthopedics & Joint Replacement","caption":null,"subtitle":null,"description":null,"logo":"departmentlogo//SJ0gL9RZjZXzVvy33qXtkaJbhz6itwf0NalZxX9N.png","banner_id":null,"video_id":null,"hospital_id":1,"image":"departmentimage/orthopedics.png","diseases_id":"null","meta_title":"Related to Musculoskeletal Disorders and Orthopedics","meta_description":null,"meta_keywords":null,"status":1,"problems_id":"null","added_by":1,"created_at":"2022-05-07T10:04:39.000000Z","updated_at":"2022-12-20T22:40:49.000000Z"},{"id":6,"slug":null,"name":"Neurosurgery","caption":null,"subtitle":null,"description":null,"logo":"","banner_id":null,"video_id":null,"hospital_id":1,"image":"departmentimage/Neurosurgery- Marlin.png","diseases_id":"null","meta_title":null,"meta_description":null,"meta_keywords":null,"status":1,"problems_id":"null","added_by":1,"created_at":"2022-05-07T23:48:10.000000Z","updated_at":"2022-12-21T00:29:19.000000Z"},{"id":13,"slug":null,"name":"Endocrine & Diabetes","caption":null,"subtitle":null,"description":null,"logo":"","banner_id":null,"video_id":null,"hospital_id":1,"image":"departmentimage/Endocrinology & Diabetology- Marlin.png","diseases_id":"null","meta_title":null,"meta_description":null,"meta_keywords":null,"status":1,"problems_id":"null","added_by":1,"created_at":"2022-05-08T00:13:20.000000Z","updated_at":"2022-12-23T20:42:41.000000Z"},{"id":15,"slug":null,"name":"Urology","caption":null,"subtitle":null,"description":null,"logo":"","banner_id":null,"video_id":null,"hospital_id":1,"image":"departmentimage/Urology- Marlin.png","diseases_id":"null","meta_title":null,"meta_description":null,"meta_keywords":null,"status":1,"problems_id":"null","added_by":1,"created_at":"2022-05-08T00:17:03.000000Z","updated_at":"2022-12-21T00:21:03.000000Z"},{"id":66,"slug":null,"name":"Respiratory Care","caption":null,"subtitle":null,"description":null,"logo":"","banner_id":null,"video_id":null,"hospital_id":61,"image":"departmentimage/breathing.png","diseases_id":"null","meta_title":null,"meta_description":null,"meta_keywords":null,"status":1,"problems_id":"null","added_by":1,"created_at":"2022-08-17T16:45:41.000000Z","updated_at":"2022-12-20T23:44:20.000000Z"},{"id":98,"slug":null,"name":"Cancer Care/ Surgical Oncology","caption":null,"subtitle":null,"description":null,"logo":"","banner_id":null,"video_id":null,"hospital_id":61,"image":"departmentimage/breast-cancer.png","diseases_id":"null","meta_title":null,"meta_description":null,"meta_keywords":null,"status":1,"problems_id":"null","added_by":1,"created_at":"2022-09-07T12:48:00.000000Z","updated_at":"2022-12-20T23:47:08.000000Z"}]
Slug: metro-hospital-faridabad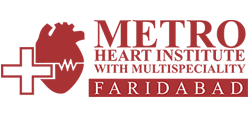 Metro Hospital, Faridabad
Metro Heart Institute with Multispeciality Sector 16 A, Faridabad (NCR) – 121002. India
Accredited by
Metro Hospital is a multi-super specialty hospital that was set up in 2002. It is one of the largest tertiary hospitals and is considered among the best hospitals in Delhi-NCR. It is owned and operated by Metro Group of Hospitals which was established in 1997 by a pioneer of interventional cardiology in India, a recipient of prestigious civilian awards such as Padma Bhushan and Padma Vibhushan. Dr. Purshotam Lal (Chairman), with a vision to provide the best possible healthcare facilities to the people of India at the most affordable cost. To achieve this objective, Metro Group of Hospitals provides international healthcare standards with the latest and state-of-the-art technologies at very affordable prices to patients from India and abroad. The premises is spread over 8 acres of land. The hospital functions as two separate units: Metro Heart Institute consists of 90 beds. Metro Multispecialty Hospital accommodated 307 beds.
The hospital is equipped with advanced operating technology and also properly working CCTV to look out for the environment in the hospital.
A 4-year child was saved by putting on a pacemaker in May 2015.
As stated in the patient survey, the hospital has been described as one of the best hospitals for open heart surgery in India.
Heart patients are to be taken special care of and treated with Japanese techniques.
The hospital is well known for its special heart treatment and its successful heart surgeries.
They provide not just curative but preventive treatment as well.
To ensure safety, their OTs are equipped with AHU and Hepa Filters.
Key diagnostic tools at Metro Hospitals are CT scanners that give a high-end imaging performance.
Cath Labs are set up with fully integrated imaging systems that help clinicians to size small vessels, open arteries with precision, place stents, and in other clinical needs for interventional and diagnostic angiography.
The labor room is well equipped and the CTG machine is used to continuously monitor the fetal heart rate.
The facility of painless labor and Epidural Analgesia is available.
They have 24 Hours Trauma and Emergency, Radiology Services like MRI, CT, USU, Blood Bank, and Lab Services.
They have 72 beds dedicated to ICU in different sections like the Neonatal Intensive Care Unit, and Surgical, Medical, and Cardiac Unit.
Here are some of the departments of super specialty: Cardiology, Neurosurgery, Internal Medicine, Cardiothoracic Surgery, Urology, Paediatric Surgery, Critical Care Medicine, Nephrology, Endocrinology, and Respiratory Medicine, Minimally Invasive, and Cancer Care.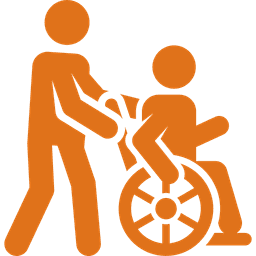 Wheelchair Assistance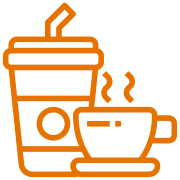 Food Court Cafeteria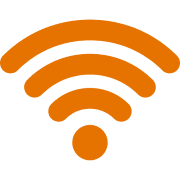 Wifi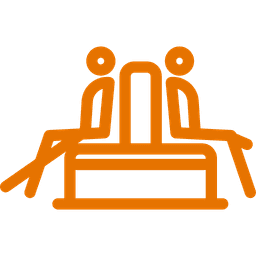 Waiting Lounge
Popular Packages at this Hospital
Metro Hospital, Faridabad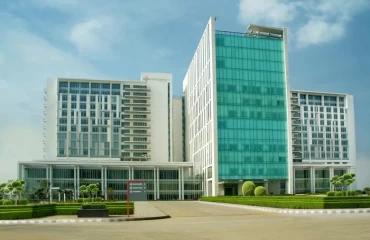 Dental Package
Benefits
2 Days Hospital
5 Days Hospital
Bollywood Smile
View Details
Metro Hospital, Faridabad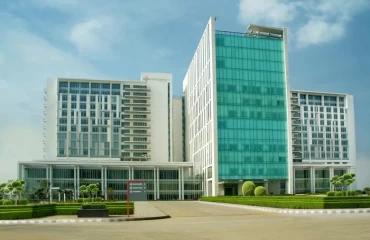 Weight Loss
Benefits
Healthy lifestyle changes
Reduced risk of chronic illnesses
Effective weight loss
Visible slimming results
View Details
May I Know About Your Medical Needs?
Our world-class medical experts would be happy to assist you.